A Personals Guide on Where to Meet Singles in Tucson

Social well-being is a critical aspect of fulfillment in the lives of human beings; this is why social places such as bars, clubs, festivals, theaters, and cinemas remain relevant. Nevertheless, some people may find it hard to socialize when joining the dating scene. We believe that it should not be difficult to find places to experience fun, love, and romance. 
Personals ads play a huge role in the increase in casual dating among adults of different ages. It is now possible to find men and women within your neighborhood in a Tucson dating site or chat room. Going out and meeting people is a classic method of making friendships and having romantic relationships. Cultural and community events are good places to meet like-minded people. Since both of you find the objectives interesting, it will be easy to strike a conversation. 
All the modern and traditional social environments exist for the reason of finding partners. It is impossible to deduce where you are going to meet your match. The secret to finding a date is to be active in social communities of interest. With a clear vision of our tastes and preferences, we can freely interact with people of similar personalities and character traits.    
Meet Vibrant Locals in Popular Tucson Singles Bars
The American city, Tucson, has a distinctive feeling of the drinks and winery scenes. The local breweries are thriving because of the entertainment culture in local bars. Whether you enjoy a beautifully crafted beer or a strong tequila drink, Google Maps are a convenient way to find absolute erotic fun in Tucson. Let's look at some of the irresistible singles bars in Tucson: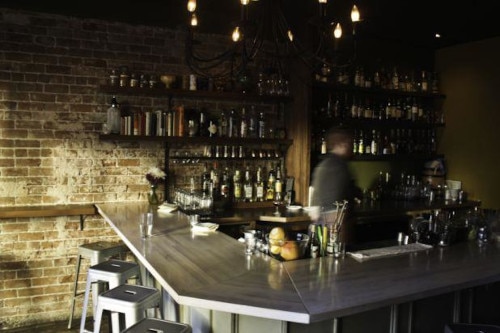 The owners of a popular food franchise in the downtown set up a comfortable bar in Tucson. Scott & Co is a modern bar with professional mixologists in crafting cocktails. The bar aims at fusing intimacy and style into the American drinking culture. 
This is the best place to enjoy mixed drinks in the city for singles. The personnel will find unique and innovative ways to develop an exceptional fusion of your favorite drinks. There is a customized offer on drinks all year long; the management regularly changes the menu. The bar has a toned-down atmosphere for casual meetings between lovers or a weekend night out with friends. Enjoy scouting several cocktails together. Friendly staff and bartenders make the stay worthwhile.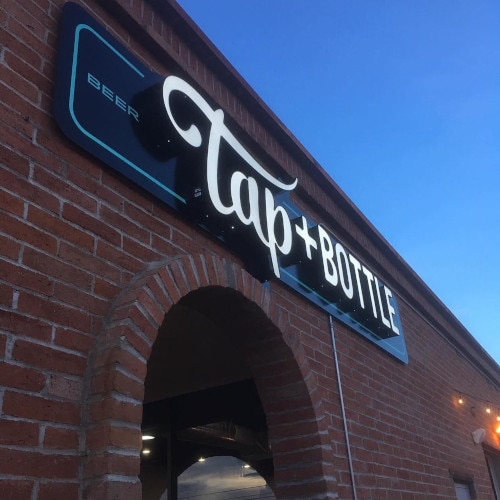 Tap & Bottle gives the pleasure of handcrafted beer in Arizona. Lovers of the brews can treat themselves to a list of drinks to suit their different tastes. The bar is a great place to be on weekends and Wednesdays when the live bands are playing. 
Tap & Bottle is set up in a friendly neighborhood that comes alive at night. There is a host of evening beer tasting offers in the evenings that you can take advantage of at any time. You can also locate one of the numerous food trucks in the area to get a serving as you enjoy the local brew. 
"https://www.facebook.com/pages/category/Arts---Entertainment/Casa-Video-and-Casa-Film-Bar-70401414776/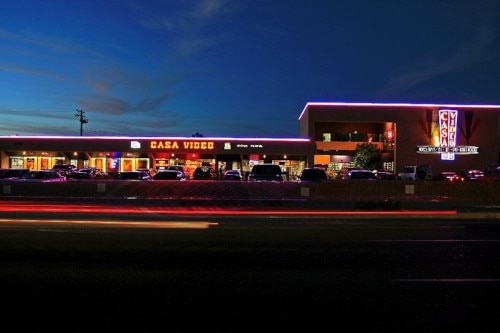 Casa Film Bar is a popular destination for beer and film lovers. The ideology of setting up the bar was for friends to meet up and talk about movies while having drinks. The bar shows off its drinking culture fitted with hundreds of craft beer bottles and 20 draft taps. Taps with wine and beer are on frequent rotation to offer a wide option in drinks. The bar hosts themed evenings and occasions that are popular among singles. Lovers of movies and beer can visit this popular destination in the city's midtown. It is a unique feeling to watch a movie flick while enjoying the crafted beer.
The Good Oak Bar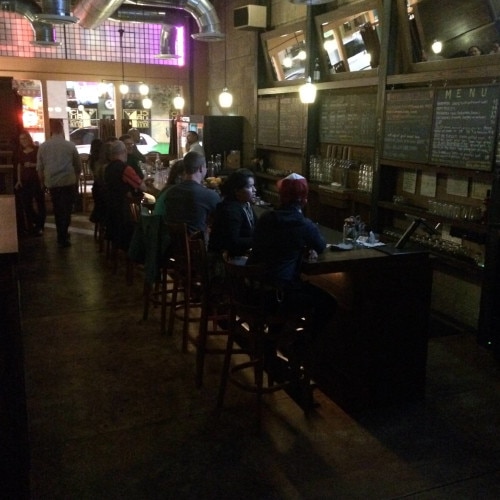 The Good Oak bar is the best place to taste exquisite Arizona beer. Some of the famous drinks to try include - Mandarine Wheat Ale and Cooper City pale Ale. The happy hours can be soothing after a hectic workday. The laid-back and quiet atmosphere makes it one of the best meetup places for friends. Its interior is well-designed with matching accessories that make it a prestigious venue for relaxation. 
The Best Clubs to Meet Singles and Hang out in Tucson
Tucson clubs are massive places for people to socialize. Dance and entertainment spots around the city come alive at night with a host of singles who want fun. Whether you are looking to blow off some steam or just having a night out, expect a lifetime of fun. We can help you locate the best entertainment sites according to your taste in music, drinks, and meals. Here's a selection of the best clubs to meet singles within the city.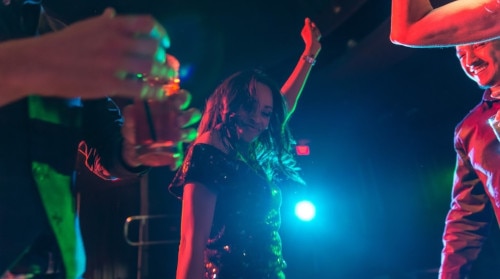 This new club disrupts how local revelers spend their nights and is gaining popularity with young and middle-aged adults in Arizona. The Monsoon Nightclub has its unique dressing culture that pulls an exquisite clientele. No gangster dressing or flip-flops in the club; the décor entices a mature base of customers. A stage is set up next to the dance floor to host events in-house. Seats and tables are placed around the dance floor with two bars on each end of the club. Fridays are a Dj's gig featuring members from renowned Fiesta DJs. The local bands perform at the venue on Saturdays and Sundays. Rules and regulations on the dress code are strict and final. It suits the people in suits.
Club XS is one of the best clubs in Tucson to host live rock&roll bands. The crowd is energetic and jams to every group that performs at the venue. It is one of the best clubs to meet singles in and around the city. Performances by the bands are a delight for regular and seasonal clients. A separate patio with nice lighting and shade is available for cigarette smokers. The club occupies a large open floor space that can accommodate a massive crowd during events. This is a great place to rent out for a night of fun with friends or host private parties.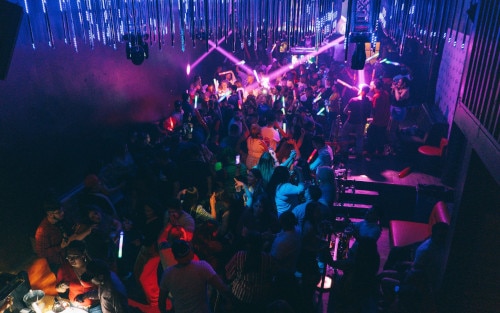 This is a classy nightclub situated downtown at the heart of the city. Zen rock will offer the best night outs to remember for the regular or seasonal reveler. The club hosts the finest DJs and artists from all over the world. Wednesday, Friday, and Saturday host live music and shows. There is a variety of drinks to enjoy, from cocktails to local beer. Zen Rock is one of the best clubs to meet singles in Tucson. The line of hot blood revelers waiting to access the club on weekends stretches a couple of blocks away.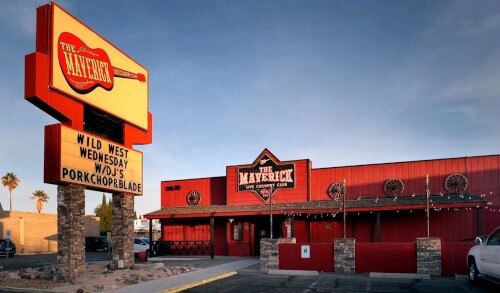 The Maverick King of clubs is a spot for the country music lovers. It's been up and running for over five decades and boasts a large dance floor for the ever-present country boys and cowgirls. A lively crowd gets the party going, and you can learn a dance move or two. This is one of the best clubs to access dance lessons for five days in a week. 
Three distinct selling points are situated in strategic positions in the bar. The happy hour specials on drinks attract a returning customer base from around the city. Drinks are sold at affordable prices for cocktails and local beer on the menu. The friendly staff services are appealing to clients.
Explore an Array of Local Events for Singles in Tucson
Tucson is a benchmark for talent in performing and visual arts in the state. The region ranks top in the research of a hundred cities with excellent recreational and social amenities nationally. Currently, the music scene is a masterpiece and trending in the country. Outdoor sporting and musical escapades are booming events for singles in the neighborhood.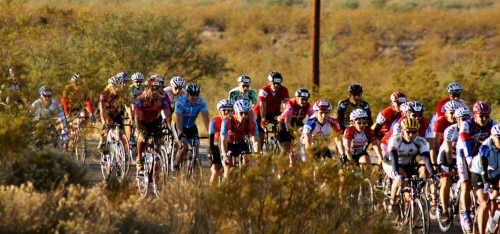 It is a popular annual sporting event attracting thousands of cyclists. Undisputed as the largest state cycling event, it takes place on the weekend before thanksgiving. It guarantees a memorable sporting event during the last quarter of the year. Cyclists from all over the world register to partake in this fundraising event. 
There are different races available, with rides that can compete in short or long routes. Fun rides are available for those who want to cruise for the course. Teenagers have an option for several hours of indoor cycling events. Enthusiastic mountain riders maintain a determination to cycle under all-weather, with volunteers always ready to help cyclists complete the race.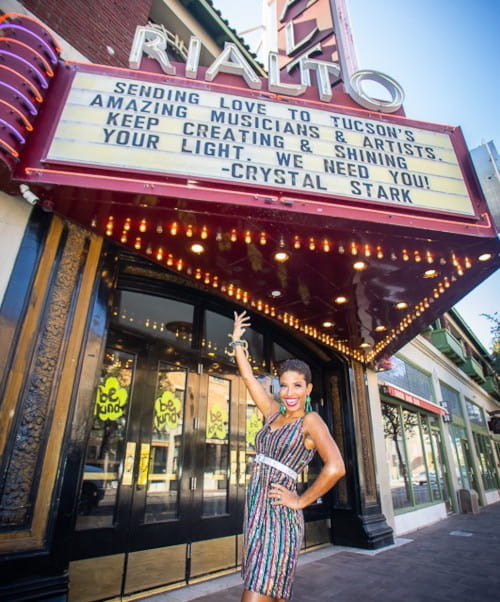 Tucson is a cultural scene for music and performing arts. Local events in arts date back to the 1920s, with some theatres existing for a lot of years. The Tucson Fox Theatre and the Rialto Theatre are a continuous source of heritage for the natives. Hundreds of arts events take place at the venues, and thousands of audiences turn up each year.  
The Tucson Music Hall is a classic venue for musical concerts in the city. Performing artists such as The Tucson Symphony Orchestra make use of the hall. Tucson hosts music festivals to celebrate and showcase minerals and fossils. The Gem and Jam is an annual event that brings together food, art, workshop, and concerts. Dusk Music teams up with local restaurants to have music and art festivals in the fall. Hip-hop artists like Wiz Khalifa and Ice Cube have had performances in the city's largest outdoor venue at "Anselmo Valencia Amphitheatre."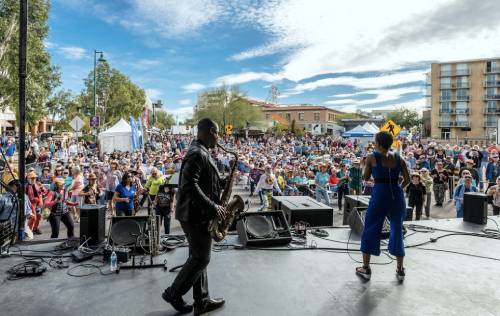 The organizers of the annual jazz festival bring together a blend of musicians and performing artists to light up the entertainment scene. Different venues in the city get a taste of the star-studded lineup. The concerts are graced with appearances from world-renowned jazz bands and artists. Young talents also emerge from the festivals to build a career in music. Both indoor and outdoor venues are packed with music lovers from the region and beyond. The climax of the festival takes place in multiple locations with different bands playing around the city. A jazz fiesta will conclude the whole epic jazz festival.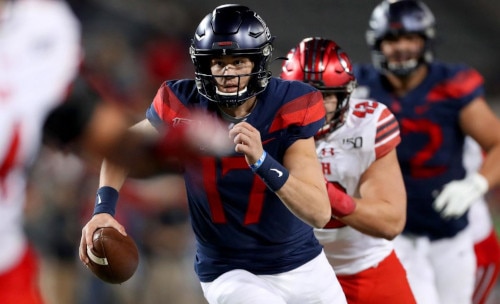 The Tucson Wildcats host free events for football lovers. Coaches and players schedule conditioning sessions with interested individuals. It is a platform for the fans to know more about their team and build a bond with the community. Developing talents can train with their friends at the Jesse Owens Park every day from Monday to Friday.  
Other Recreational and Leisure Activities for Tucson Natives
Tucson is the perfect place to cruise on a bicycle for leisure or sporting activities. The bike trails are friendly for all kinds of riders. Whether you are a learner or pro rider, there are miles of trails for you to explore. Athletes can also take this advantage and train in the mountain trails around the city. The city ranks top in the charts for the best cycling cities in America. Cycling lanes are common in the Eastside, Westside, and Central Tucson districts. Bikers association brings together stakeholders for events in the greater Arizona state. Some cycling events to check out in the calendar year include:
El Tour de Tucson
Mt Lemmon Hill Climb
Tumacacori Century Ride
El Tour loop de loop, among others. 
There are numerous facilities to rent bikes in the metropolitan area. A 131-mile loop within the region is a major attraction to this mountainous city's residents and visitors.  
Escape the sun and fancy the scenery of nature and its beauty. The heights and canyons give a good place to hike and view rare bird species. You can embark on a picnic or camping experience with your family at the open-air at Catalina State Park. The facility holds a series of concerts and festivals coupled with special nights under the charming shining stars. Christopher Columbus Park is another paradise for water-lovers. It contains a serene space to take dogs for a walk. You can undertake fishing activities on the human-made lake and perhaps take fresh fish home for dinner. The place has excellent tree cover to protect you from the hot sun. Fitness enthusiasts enjoy keeping fit by doing their morning runs around the lake.
The Sabino Canyon is an ideal venue for picnics with loved ones. It contains great outdoor activities for nature lovers and is a romantic getaway for couples. Sabino is a popular destination for sightseeing because it showcases the rare beauty of a desert. The Saguaro national park has endless tours and exhibitions for visitors. Named after the Saguaro cactus, the park has a host of facilities for visitors and a bookstore to store the memories. A simple getaway in the city would include a bus tour to the top of the Catalina Mountains. Tucson residents enjoy the physical and mental benefits the nature parks provide. It is a safe place to find peace of mind amid hectic weekly schedules. Tucson is indeed a great getaway for locals. Though it has lots of outdoor activities to enjoy, the city's real iconic feature is in its people and culture. A trip to the city will leave you yearning to return even more. That said, the best places to meet singles in Tucson are just under your nose. All the best!