Find Out Where to Meet Singles in Arlington

Take the advice of our Arlington dating site to point you in the direction of the best places to head to in search of local single men and women. Here, we will recommend the most likely places you are to find love, from the best singles bars in the Arlington area to some of the city's most popular tourist attractions, where you are guaranteed to meet many new and interesting people. We want to do all that we can to help you find your perfect match, whether you meet a partner of your dreams online or in person.
The Best Arlington Singles Bars
No one has craic quite like the Irish and, when you spend an evening mingling with the punters at O'Sullivan's Irish Pub, you are guaranteed to have a good time. Friday and Saturday nights are traditionally this bar's busy nights, but, in true Irish fashion, there is fun to be had any day of the week. With a warm and friendly atmosphere, you will leave with more friends than when you arrived and, just maybe, one of those new acquaintances could turn into something so much more.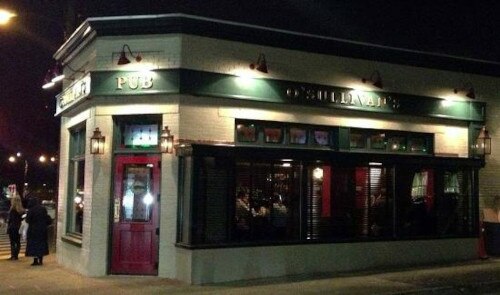 The vegan-friendly Galaxy Hut is a favorite amongst those who care as much for the planet as they do about drinking a good beer. With live music, karaoke, and retro video games all thrown in for good measure, you'll find it harder not to come away having met a ton of new and exciting people. Whether you arrive as part of a group or swing by solo, you will certainly be made to feel at home here, where you will be introduced to a fantastic menu of vegan food to enjoy as you help yourself to a glass or two of beer to help wash it down.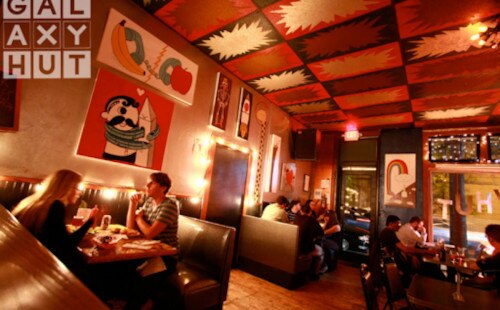 The Screwtop Wine Bar is the ideal spot to meet someone who prefers some of life's finer things, where you can enjoy a glass or two of your favorite bottle of wine in this bar's patio area. Additionally, you can choose to take part in any of the wine tasting sessions or join a club at the Screwtop Wine Bar, where you are guaranteed to meet like-minded men and women. If that wasn't enough, the presence of a cheese bar to add extra flavor to your wine drinking session should be enough to earn this spot the title as one of Arlington's best singles bars.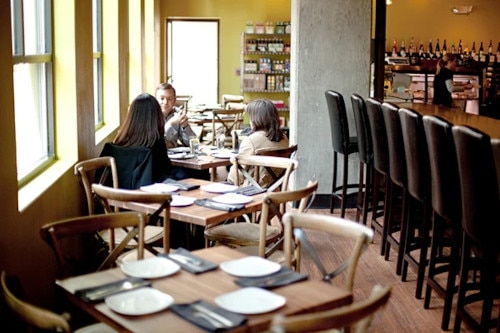 If your idea of the ideal Arlington singles bar includes a fun atmosphere, friendly people, cold beer, and live sport on show, you won't go far wrong by rocking up at Arlington Rooftop Bar & Grill. As well as making the most of meeting singles in the local area, you can sample the bar's upscale pub menu and fantastic grill, along with the house's signature cocktails for good measure. Whether you meet your future Mr or Mrs. Right here or not, you are certain to have a good time - and that's the most important thing!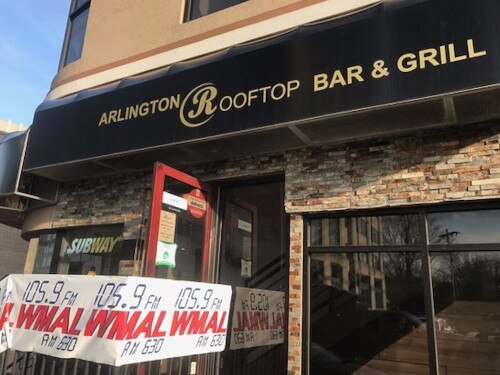 Best Clubs to Meet Singles in Arlington, Texas
The self-proclaimed 'best little gay bar in Arlington' offers singles from the LGBTQ community the opportunity to come together and meet other like-minded people. With all-star drags shows, an internet jukebox, pool tables, and a popular cocktail menu, there is more than enough to sink your teeth into at this popular spot. Happy hour lasts between 3 pm and 9 pm every day, where you can take up the offer of a drink for just $2!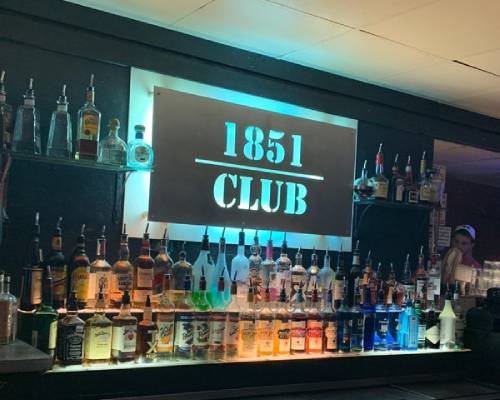 New Solution Club
The New Solution Club is very much what you see is what you get kind of club in the Arlington area. If you are a man or woman who enjoys a simple drink and a cheap spot in town to let your hair down on a Friday or Saturday night, this is the spot for you. A true working man and woman's club, you will find pool tables and dartboards as well as live sporting events on show. If you are looking to meet someone who enjoys some of life's simpler pleasures, this is the place to come.
Where happiness lasts for more than an hour, that's what Chicas Locas says where visitors can enjoy Mexican flavor as part of their night out. Cabaret, dance, and a night club, there is a reason why Chicas Locas is considered one of the best clubs to meets singles in the Arlington area. Whether you are rich in Latin blood or not, this will make for a fantastic night to remember where you can dance the night away with a hot chico or chica. What is there not to like?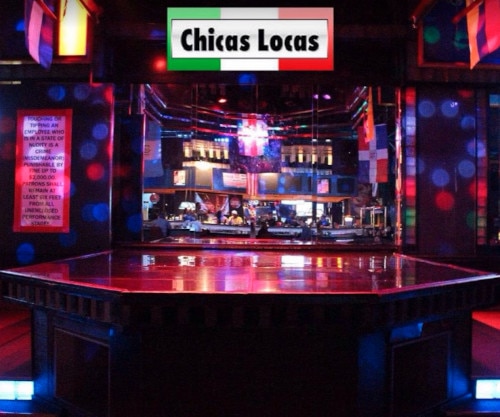 Keeping with the Latin flavor, Escapade 2001 is another fantastic club in Arlington where you can dance the night away with live DJ sets, as well as taking full advantage of VIP bottle service. Escapade 2001 is four clubs rolled into one, with regular events held at the venues, making for the perfect means of meeting someone out and about in town. Even if you don't meet someone the first time, you'll have no hesitations about going back for a second or third visit, as is the stellar reputation of this club.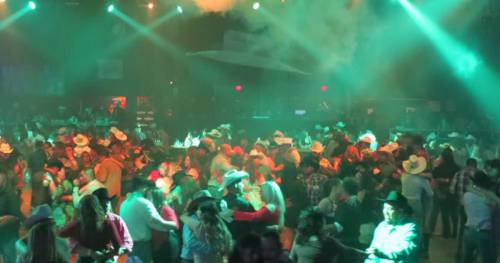 Events for Singles in Arlington
One of the most famous sports teams, not just in America, but around the world. The Dallas Cowboys are a dynasty, which makes every game they play in an event not to be missed. With fixtures played at the AT&T Stadium in Arlington, you will be surprised who you can meet before, during, and after the game. Attending an NFL match is more than just the four quarters of football on show, with the all-around experience playing a pivotal role in the excitement of the day. If your ideal partner shares the same passion for the Cowboys as you do, you might as well try to find them here.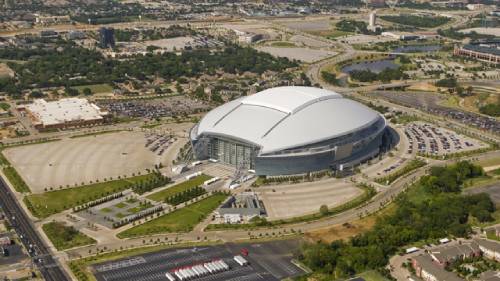 If you are a lover of country music and, if you are Texas born and bred, there is a strong chance that you do, then a trip to the Arlington Music Hall is in order. Country music shows are certainly some of the best events for singles in Arlington, where men and women can come together to enjoy traditional American music. There are hundreds and thousands of romantic stories of couples meeting at their favorite artist's gigs, and there is no reason why you couldn't be one of them.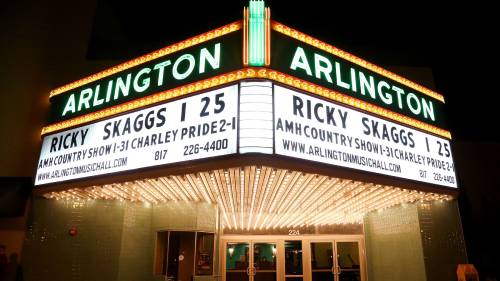 Fans of the arts should look out for this annual festival held every May in Arlington, featuring hundreds of exhibitions from local and international artists. Art on the Greene attracts numerous visitors every year and continues to grow from strength to strength, growing in popularity each time it is held. You just may bump into someone who shares the same passion for the arts as you do by visiting this springtime festival, and who knows where that chance encounter could lead to?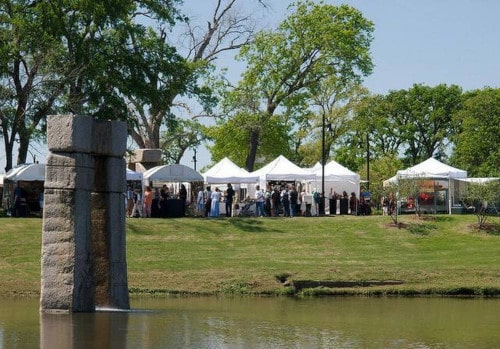 TX Strassenfest Beer Festival
A true Texan simply doesn't pass up on the opportunity to enjoy a few cold ones with their friends, which is what makes the TX Strassenfest Beer Festival a fantastic place to meet new people. We could write more as to why you should want to attend, but we figured that we don't have to say much else to explain why a day in the sun with cold beers and plenty of single men and women makes for the perfect event.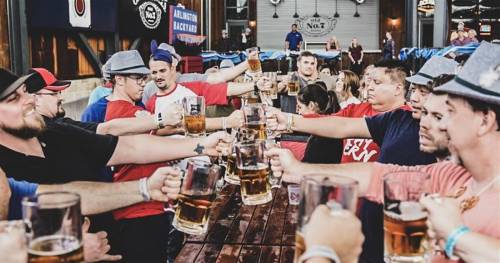 Notable Tourist Attraction to Meet Local Singles
As one of Arlington's most popular tourist attractions, welcoming in visitors from far and wide, you will have a fantastic time at Six Flags Over Texas. This theme park is one of the biggest and best in the state, and with plenty to do onsite, such as jumping on the thrilling rides, shopping, and taking in live entertainment, there is plenty of opportunities for you to meet someone here. If you are a younger single man or woman in your teens or 20s, we suspect that you will have a good chance of meeting a cute girl or boy your age he who is ready to mingle with someone like you.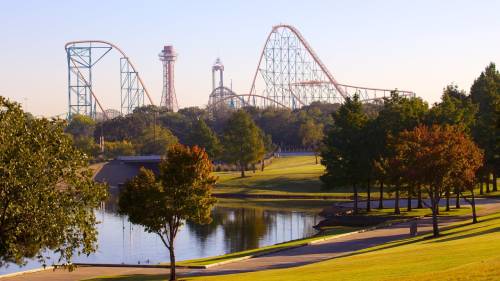 This water park makes up part of the Six Flag experience in Arlington and makes for a fantastic reason for you to get down to your swimming shorts and swimsuit to show off that summer body you have been working on for months. As the saying goes, the sun's out guns out and there is nothing wrong with flaunting what you have got. Mix in a ton of fun water rides for good measure, Hurricane Harbour might just be one of the best places for singles to meet outside of the usual spots such as the bars and clubs you will find in the city.
That's right, we have chosen another water park for the singles of Arlington to try and meet someone at, this one is an indoor experience, meaning you can make waves here whatever the weather. Epic Waters Indoor Water Park makes for a great spot to meet someone, as well as making for a fun dating idea should you want to bring your lucky man or woman somewhere different for the day. Above all else, it makes for a great excuse to allow your inner child out to play!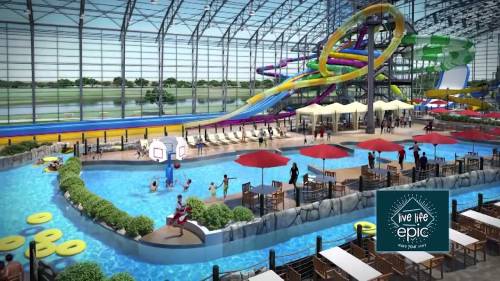 Do you consider yourself to be a keen historian with interest in local history? If so, Top O' Hill Terrace may just be the perfect popular tourist location for you, with plenty of men and women visiting this spot annually. This may not be the first place you think of where you could meet a man or woman looking for love but, with thousands of interested visitors making their way to this historic landmark, we would argue that this may be as good a place as any, especially if your perfect partner shares your passion for history.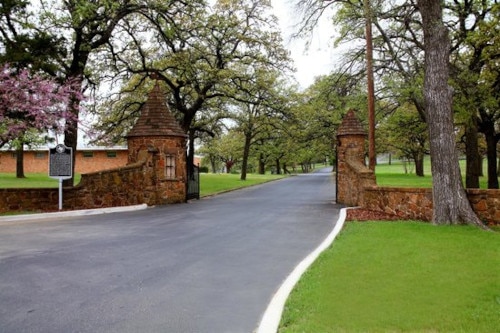 Popular Parks Where Singles Hang Out in Arlington
This freshwater impoundment makes for a beautiful spot to retreat to if you are eager to get away from the hustle and bustle of the city. With a lake that measures 7,740 acres, which you can explore on a boat, Joe Poole Lake is a popular spot for locals to come to on a nice day with friends and family or even on their own to unwind and reacquaint themselves with nature.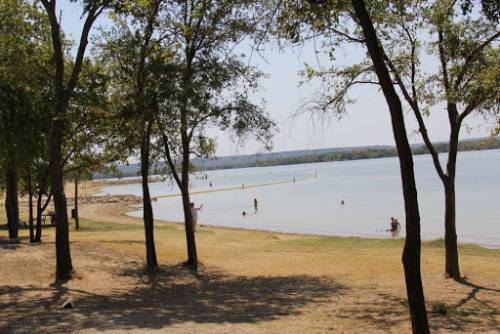 There is always something happening at River Legacy Parks, with plenty of events held at the 1,300-acre park. That means that you can be sure to meet others who share a passion for nature or simply enjoy being out in the great outdoors with a visit here at one of Arlington's best-kept secrets. You can even choose to take part in events to support the park, which can make for a fantastic way of meeting someone by volunteering alongside them for a worthy cause.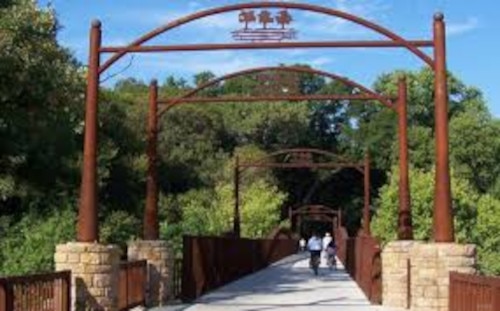 Sat next to Joe Poole Lake, you will find Loyd Park, where visitors can either spend a morning, afternoon, an entire day or weekend in this beautiful natural spot. If you enjoy the camping experience, then no doubt you enjoy meeting those who share the same passion as you do. At Loyd Park, you will meet plenty of keen campers (as well as those who prefer cabins and lodges) where you can strike up a conversation over the campfire and share stories with.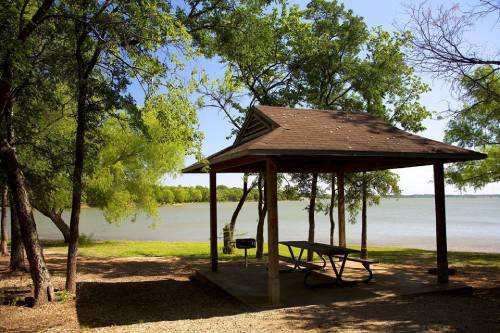 Our final place on this list is the Crystal Canyon Natural Area, with a 40-acre park that was opened in 2012 and is labeled as a 'geology lover's paradise'. With trails running around the preserved nature spot, anyone who enjoys keeping active and breathing in the fresh air will enjoy walking around the popular park. As you make your way around Crystal Canyon, you never know who you might bump into and strike up a conversation with, as is the warm and friendly nature of this welcoming area.