The Best Places in Milwaukee to Find Dates and Meet People!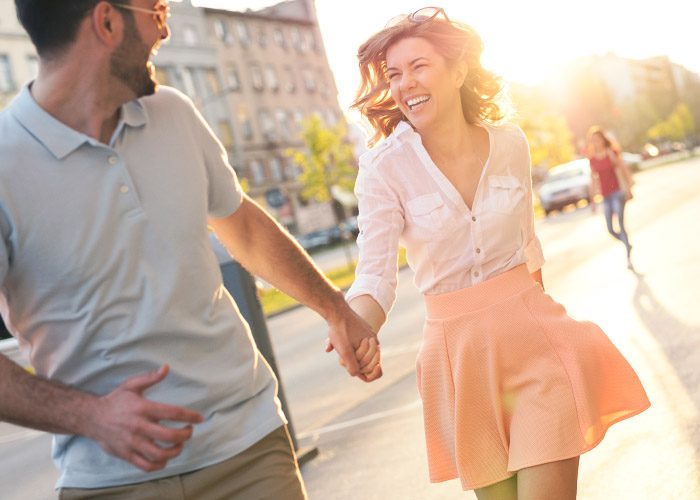 It can be frustratingly hard to meet other Milwaukee singles. Letting friends and family set you up on dates only leads to disaster, while dating apps make it difficult to get to know someone before you pursue them romantically. Besides, even if you do find a date, you have to find a venue, which can be just as important, and just as worrying!
You need to meet people where you're comfortable and having a good time, and then go to a place where you can relax with your date. There are plenty of great places for Milwaukee dating, and lots of them are super accessible and fun, even if you just end up having the night to yourself. Try checking out some of these amazing bars and restaurants for a great night out!
1. 42 Lounge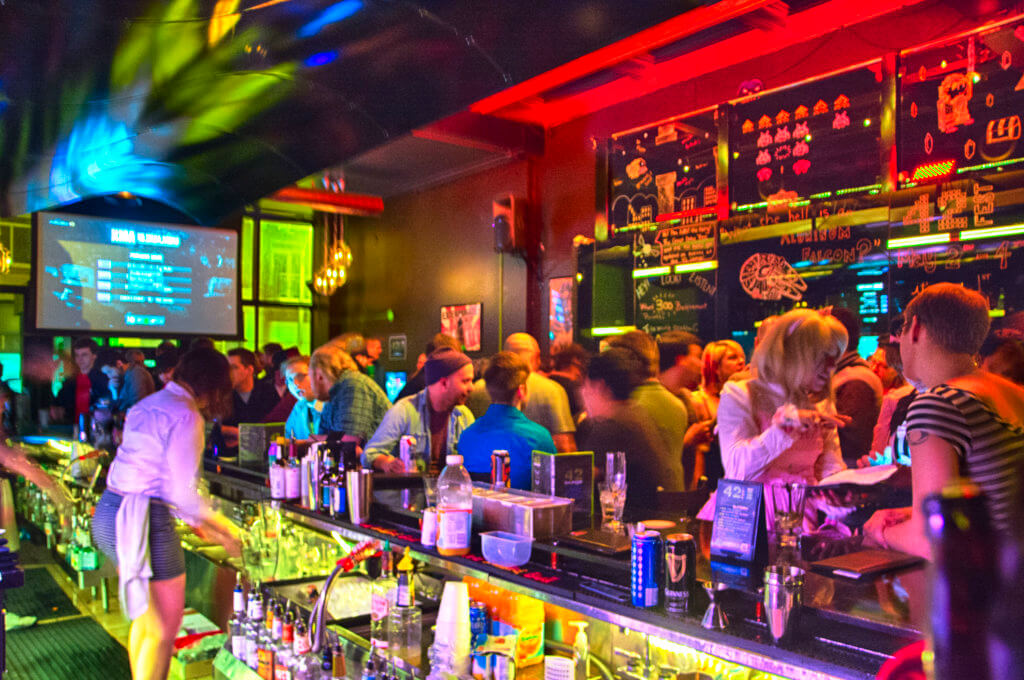 Sometimes, you have to choose between beer and video games, and that can be one of the hardest decisions to make. Thankfully, with 42 Lounge, you no longer have to make a choice! Here, you order your cocktails and beers just like normal, but you can also order video and tabletop games. They have a wide variety of consoles and a load of tabletop games that you can check out on a first-come first-serve basis. Some of the games are also multiplayer, making it a great way to meet other people interested in the same games.
Even nerdier than the games, though, are the incredible drinks 42 Lounge offers. Their signature "Geek-Inspired Cocktails" take inspiration from a swath of sources, ranging from Tolkien to the Marvel universe, to cater to nerds all across the board. For nerdy dates in Milwaukee, you can't get much better than this.
Visit Them At:
https://42lounge.com
326 East Mason Street
Milwaukee, WI 53202
414.988.9982
Hours
Sunday – Thursday: 4pm to 12am
Friday – Saturday: 4pm to 2am
2. The Phoenix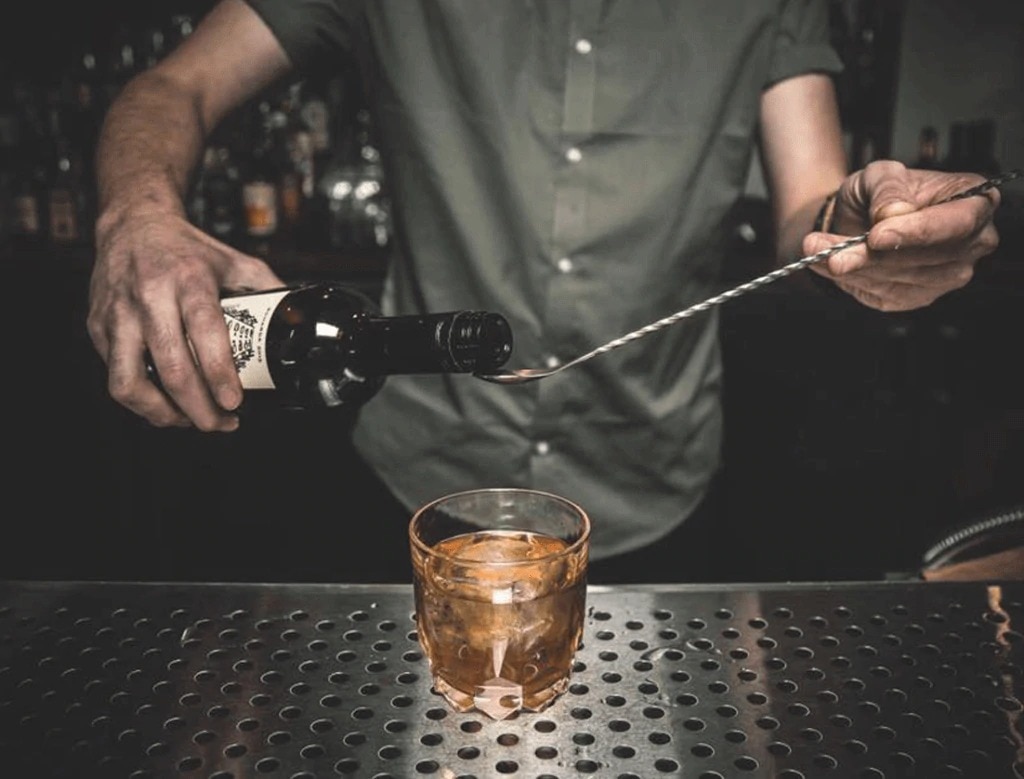 The history of The Phoenix dates all the way back to 1885, when Phoenix Club opened as an extravagant private social club. Though the original Phoenix closed in 1900, the owners have kept that feeling of history in their reopening over a hundred years later, turning it into a great place for a night of Milwaukee dating.
The Phoenix is dedicated to being a sophisticated, yet laid-back lounge where you can enjoy a perfect cocktail while also laughing and having fun. Even their menu is indicative of their classy but carefree nature, as they divide the cocktails into "Villains," "Good Guys," "Unusual Suspects," and "Peculiar Suspects," all while having names like "Kazaam" and "Michael's Secret Stuff." You may be able to find a fun date here, but be careful if you're ordering off the "Good Guys" list and they're ordering off the "Villains" one!
Visit Them At:
http://thephoenixmke.com
785 N. Jefferson St.
Milwaukee, WI. 53202
414.539.5918
Summer Hours
Every day: 5pm to Late
3. Dock18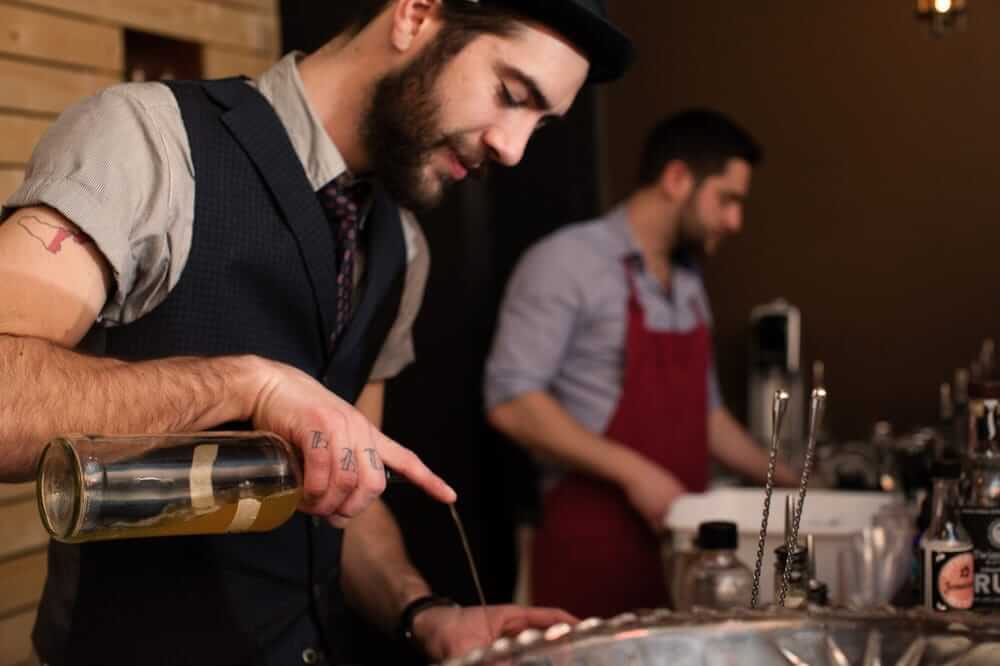 Experimental restaurants are very interesting to a lot of people. Many of the top restaurants in Milwaukee are experimental, indie, and doing a lot of very new, strange things. If you're interested in new things that test the boundaries of cocktails, you're bound to find someone just like you at Dock81, an experimental cocktail lab. All liquors, infusions, and syrups are made in-house, which means the menu and the recipes are constantly in flux, making for a unique experience every time.
Having fun with quirky Milwaukee singles has never been easier than just spending a night at Dock18. Just being there is an experience, and the cocktails are just the cherry on top at that point. More reserved types may want to avoid it, but those interested in trying new flavors and textures should definitely head over to Dock18 for a fun night.
Visit Them At:
http://dock18mke.com
2018 S 1st St
Milwaukee, WI 53207
414.737.0692
Hours
Thursday: 5pm to 12am
Friday: 5pm to 12am
Saturday: 1pm to 12am
Distillery Tours
Saturday: 1pm, 3pm, 5pm and 7pm
4. Evolution Milwaukee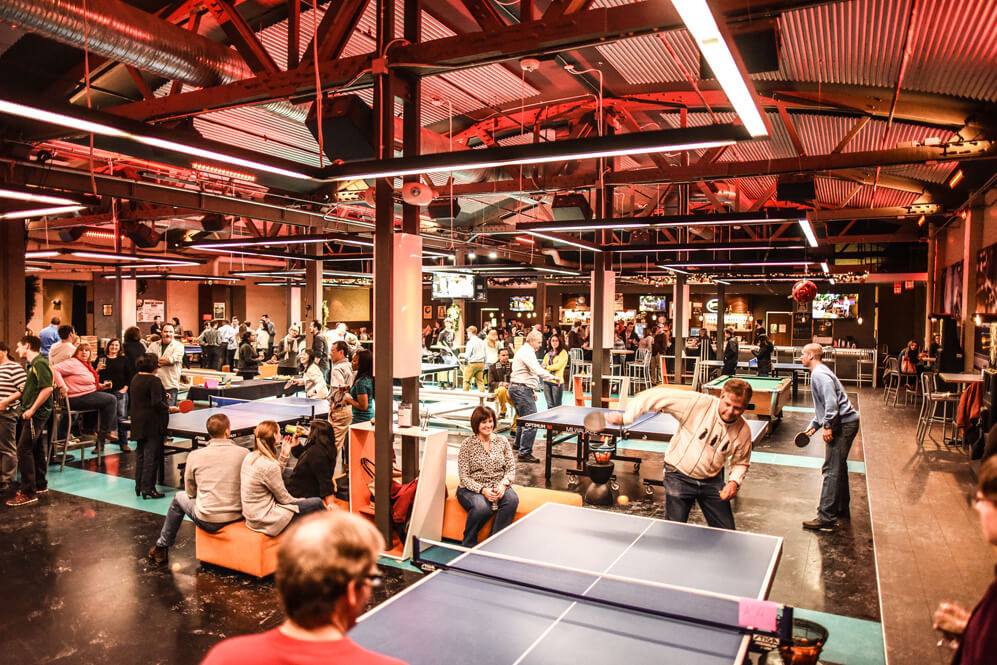 Have you ever wanted to have a New Orleans experience, but you can't just up and travel to Louisiana? If you're a part of that very niche market, Evolution Milwaukee is for you. The Brass Alley, located on the third floor of Evolution Milwaukee, is a taste of New Orleans in a town that already appreciates amazing beer and liquor. They work hard to recreate the feeling of New Orleans, making sure that as soon as you step into the building, you're transported fifty years back in time. Dates in Milwaukee are taken a step above the norm by the electric energy that pulses through the Louisiana-inspired bar, which serves world-famous beers and eight house recipes for the best possible experience. Any dates here are sure to bring you right out of your normal, everyday life!
Visit Them At:
http://www.evolutionmke.com
1023 N Old World 3rd Street
Milwaukee, Wisconsin 53202
414.831.7746
Hours
Monday: 4pm to 9pm
Tuesday – Thursday: 4pm – 11pm
Friday: 4pm – 1am
Saturday: 11am – 1am
Sunday: 11am – 9pm
5. Urban Harvest Brewing Company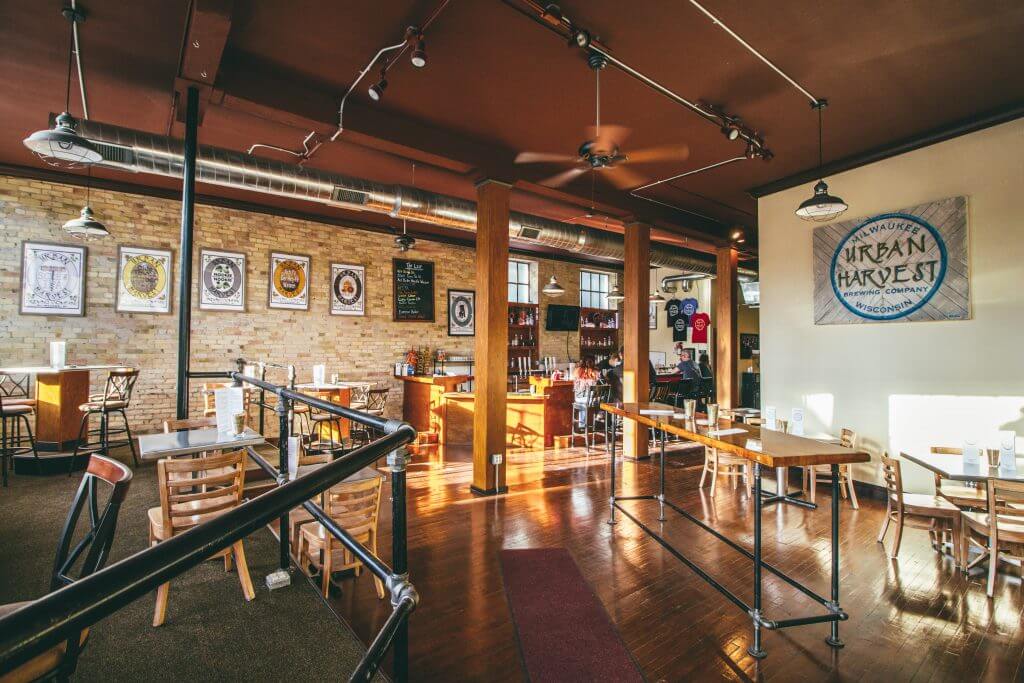 With the growing interest in local beers, some taprooms have started opening their doors to the public so they can try some of their in-house brews. It can be a great opportunity to meet potential dates in Milwaukee, and delicious to boot! Their selection changes frequently, but they do promise between 12 and 16 beers to try at any given sampling.
If you'd prefer for the alcohol to be secondary to other occasions, Urban Harvest is attached to Mojo Dojo Comedy, an improv comedy theatre that puts on shows in Urban Harvest's theatre space every Saturday night. Their shows even coincide with the taproom hours, so you can find a cute date in the tap room, then take them with you to the show!
Visit Them At:
https://www.urbanharvestbrewing.com
https://www.mojodojocomedy.com
1024 South 5th Street
Milwaukee, WI, 53204
414.249.4079
Hours
Mojo Dojo Comedy
Saturday: 7:30pm to 9:00pm
Other events sporadically
Urban Harvest Brewing
Wednesday: 4pm to 9pm
Thursday: 4pm to 9pm
Friday: 2pm to 10pm
Saturday: 2pm to 10pm
6. Bugsy's Back Alley Saloon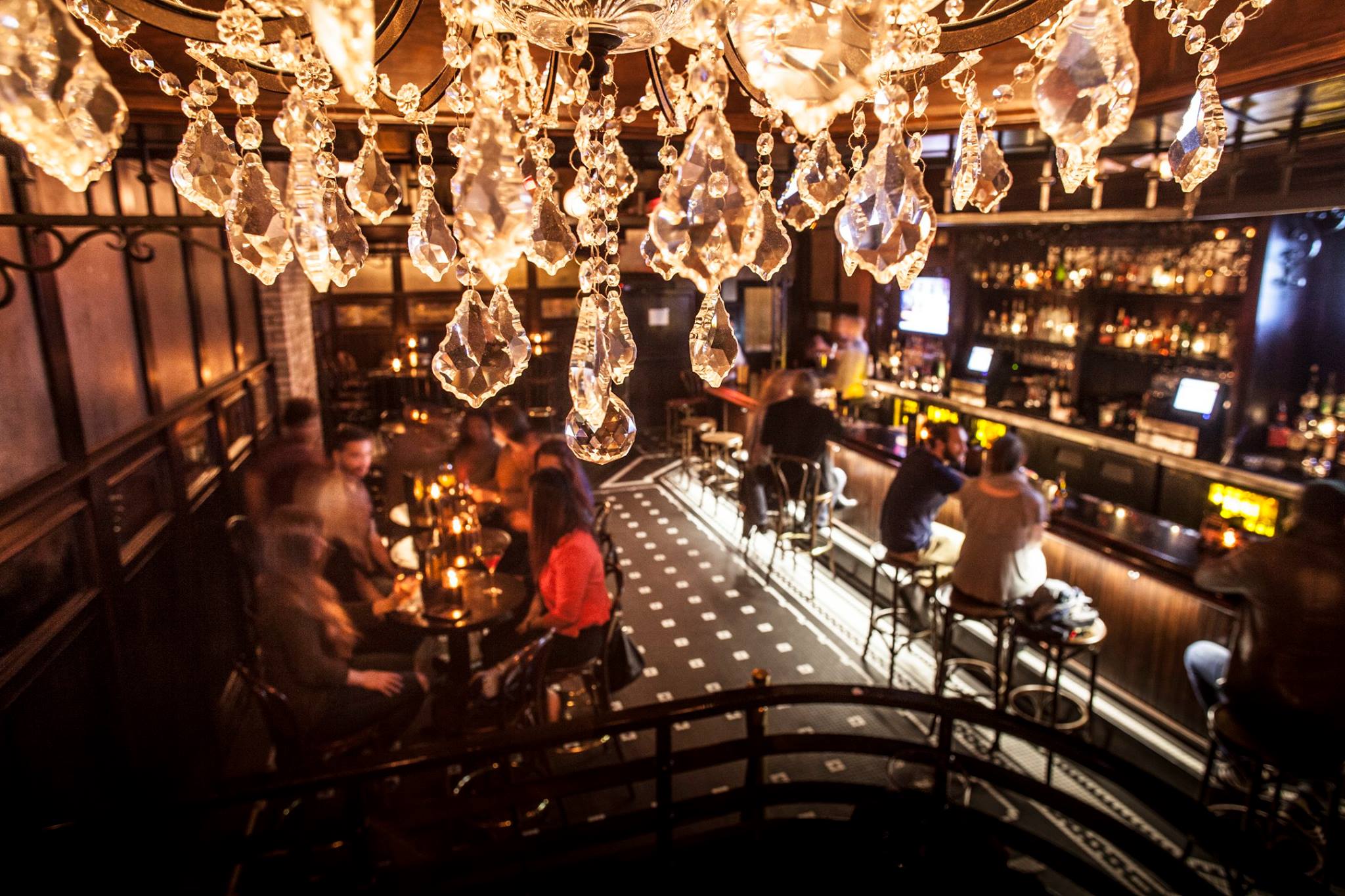 The roaring twenties were an incredible time aesthetically. From the fashion to the music, lots of people are still intrigued by the way the world turned back then. Bugsy's Back Alley Saloon brings you all the beautiful aesthetics, letting you enjoy their signature adult drinks without any of the dangers of drinking alcohol someone cooked up in their backyard. After all, Milwaukee dating would be significantly more difficult way back in the twenties!
If you're not quite as interested in the liquor, but you'd still like to stop by, Bugsy's aesthetic extends to a "cover operation" in front of their building, similarly to the speakeasies in the twenties. Though it's fortunately not used as a cover for illegal income, Gouda's Italian Deli nonetheless offers sandwiches and Happy Hour light fare. It's a great place for Milwaukee singles to mingle and have some historical fun.
Visit Them At:
http://www.bugsysbackalleysaloon.com
Historic 3rd Ward
218 N. Water Street
Milwaukee, WI 53202
414.221.6565
Hours
Thursday – Friday: 5pm to Close
Saturday: 7pm to Close
7. Kelly's Bleachers
Fancy specialty cocktails are all well and good, but where do you go if you just want an old-fashioned pub, with bar food and dancing all through the night? If you just want a place to relax after a baseball game, Kelly's Bleachers is the place to go. Not only is it a great place to go hang out with your friends, but the bar is constantly full, so it's also a great place to find Milwaukee singles for a date.
Even better, the pub isn't just beer and burgers with a crowd. Kelly's Bleachers also hosts regular events open to the public! Whether it's team trivia, beer pong, or music bingo, you're sure to find an event that interests you, and Milwaukee dating will always be easier with a shared interest.
Visit Them At:
http://www.kellysbleachers1.com
5218 W Blue Mound Ct
Milwaukee, WI 53208
414.258.9837
Hours
Bar Hours
Sunday – Thursday: 11am to 2am
Friday – Saturday: 11am to 2:30am
Kitchen Hours
Sunday – Saturday: 11am to 11pm
8. Vino Third Ward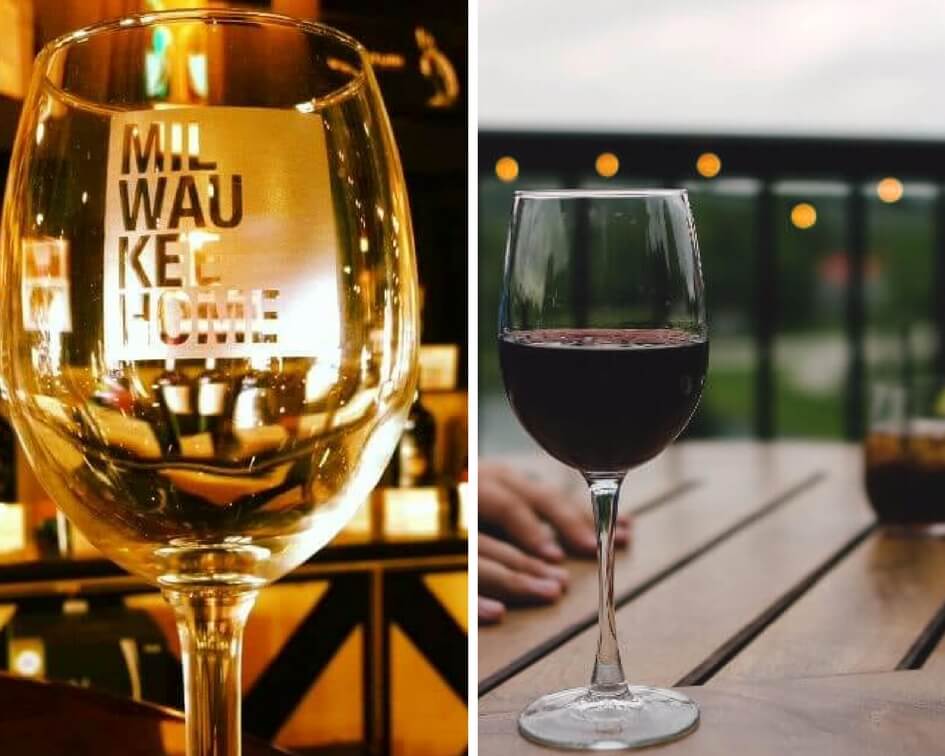 Some people are most comfortable in refined areas with a warm, inviting atmosphere. The easiest way to find that atmosphere is to head to Vino Third Ward, a wine bar that offers both full bottles of wine to take home and a relaxing place inside to taste wines by the glass. With all the singles bars Milwaukee has, it can feel nice to meet other Milwaukee singles at a more refined, gentle place.
If you really have a dedication to wine and want to date out at Vino Third Ward more frequently, they do offer a Wine Club as well as a Private Selection Cellar Club, both of which have exclusive benefits that can make your dating experience even better. The feeling of refinement you will experience while finding a date is a great backdrop to any night out, even if you don't find that special someone.
Visit Them At:
https://vinothirdward.com
219 E Erie St
Milwaukee, WI 53202
414.277.8466
Hours
Monday – Thursday: 3pm to Close
Friday – Saturday: 12pm to Close
Sunday: 2pm to 9pm
9. O'Lydias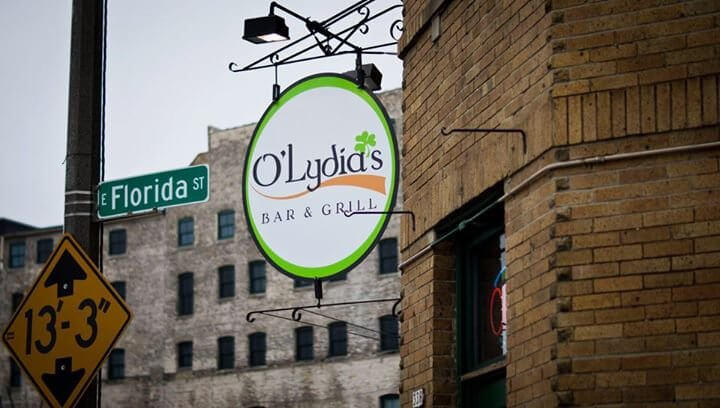 Way back in the late 1800s, an old man named Pabst decided to build a pub. He built it in the most strategic location possible, so that everyone in the surrounding neighborhoods could visit. Over a hundred years later, O'Lydias has the same great community feeling, but now has sixteen different tap beers and multiple liquors. As perhaps the best change, they also serve food!
O'Lydias is an incredible place for Milwaukee dating, no matter what the occasion. It could even be referred to as a Milwaukee restaurant, considering the amount of food they serve! With breakfast, lunch, dinner, and late night menus, as well as an incredibly wide range of beers, wines, and specialty house cocktails, you won't be disappointed. Stop by at whatever time you like to find a community while you're trying to find a date.
Visit Them At:
http://olydias.com
338 S 1st St
Milwaukee, WI 53204
414.271.7546
Hours
Monday – Thursday: 11am to 2am
Friday: 11am to 2:30am
Saturday: 10am to 2:30am
Sunday: 10am to 2am
10. Café Corazón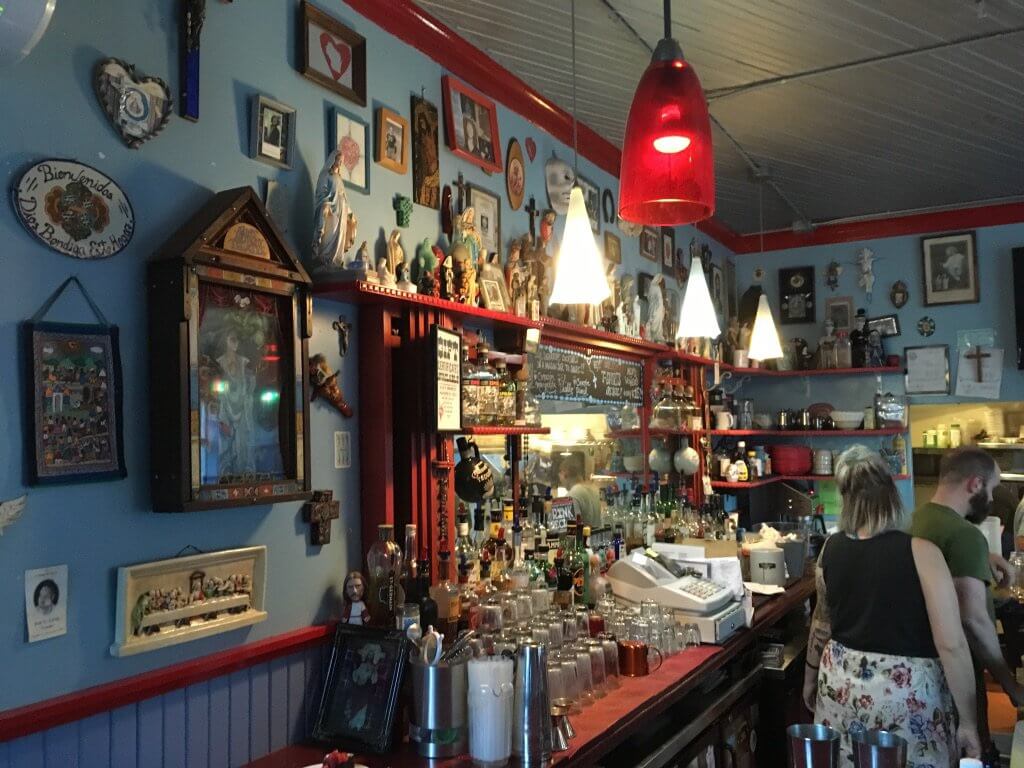 People have recently been paying more attention to sustainable farming and giving back to the community. Café Corazón knows that it's not just important for the community, it's also important for nature as a whole, and they've made that their main focus. They locally source their ingredients, have an urban garden and a family farm that they harvest produce from, and many of their dishes are vegan. Café Corazón makes it easy for Milwaukee singles who are concerned with environmental issues to find other people who care about the same thing.
Café Corazón boasts a huge menu of cocktails and food, whether for breakfast, lunch, or dinner, and an amazing community environment for enjoying it. They have amazing specials nearly every day of the week, so no matter when you have the time to look for a date, you can easily come over and find someone.
Visit Them At:
http://www.corazonmilwaukee.com
3129 N Bremen St
Milwaukee, Wi 53212
414.810.3941
Hours
Monday – Friday: 11am to 10pm
Saturday: 10am to 10pm
Sunday: 10am to 9pm
11. Lost Valley Cider Co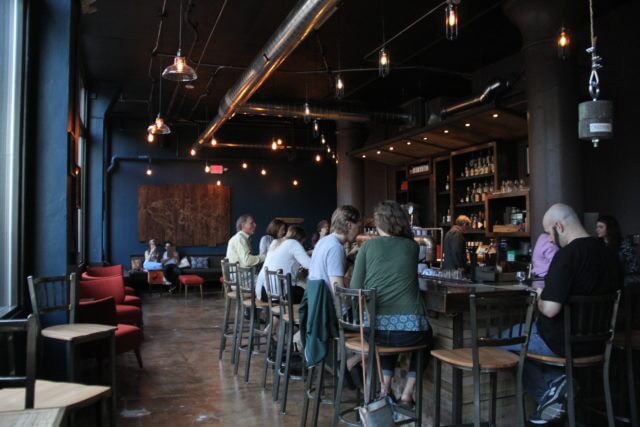 Bars aren't always just about beer and whiskey – there are plenty of other types of alcohol that can be made in a special in-home manner! For Lost Valley Cider Co, those types are cider and mead. The cider list is constantly rotating, so you'll always be able to taste something new. The loosely casual scene is a great place to meet other Milwaukee singles who are interested in the same kind of refined contentment you are.
Even better, every weeknight is happy hour at Lost Valley Cider Co. People flock to the company during happy hour, and you're bound to find some wonderful dates in Milwaukee while also having a fantastic night out! Keep track of happy hour, and you can't go wrong.
Visit Them At:
http://www.lostvalley.com
408 W Florida Street
Walker's Point
Milwaukee, WI 53204
414.885.5678
Hours
Sunday: 12pm to 6pm
Monday: Closed
Tuesday – Thursday: 4pm to 10pm
Friday: 2pm to 12am
Saturday: 12pm to 12am
12. Distil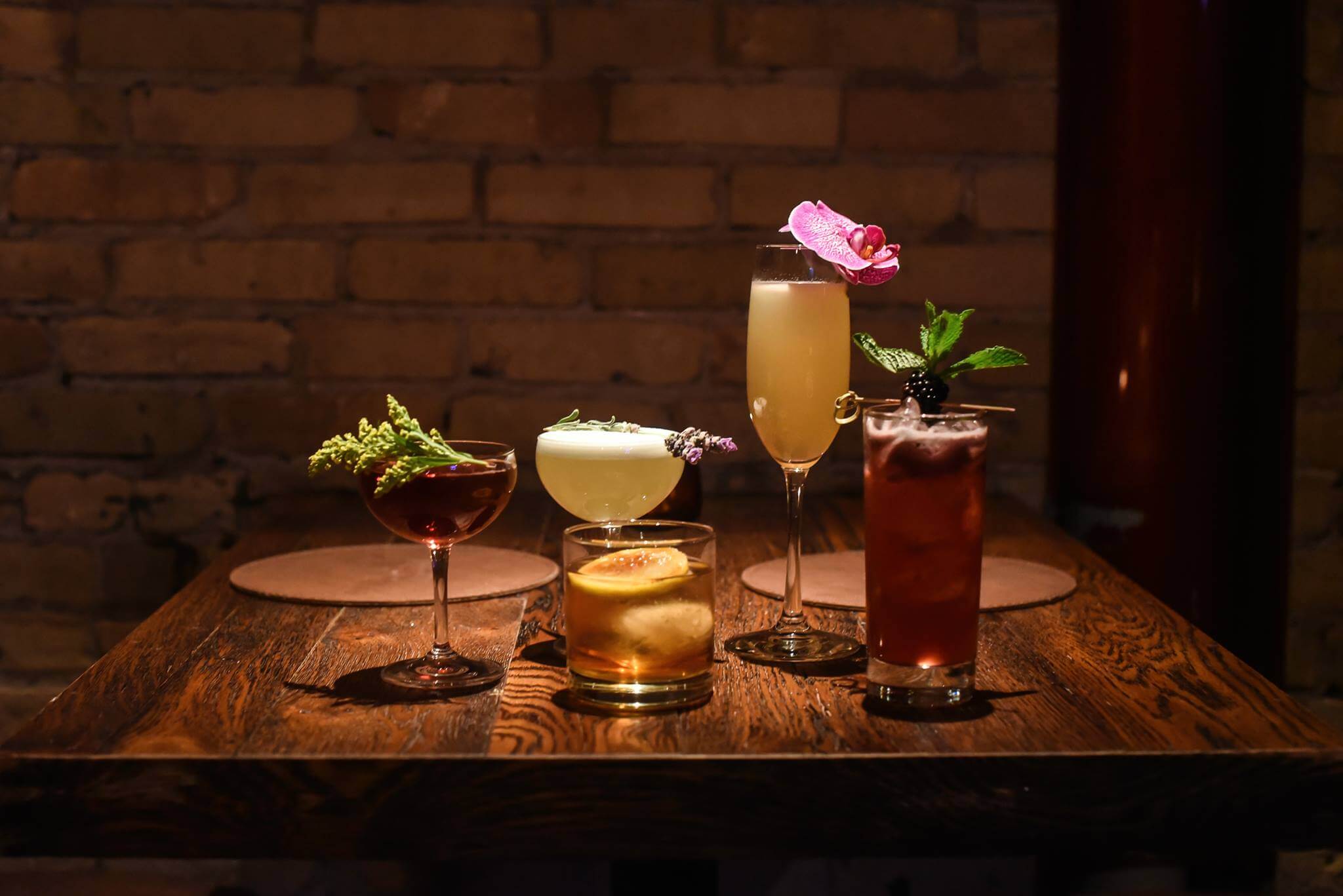 Some people want more than just a casual experience. For those that want a taste of style and class, and want to find dates in Milwaukee that appreciate those same things, Distil can offer you a glimpse into a beautiful high-class life. Artisanal drinks, artisanal food, and a beautifully high-class dining room make this Milwaukee restaurant an incredible place just to enjoy. Though they are an elegant restaurant, they do have a bar, so you can come and visit the bar just to strike up a conversation with someone.
Between their lovely bygone decorations and their delicious drinks, Distil has created quite the Milwaukee following. Take a trip to Distil if you're ready to step out of this life and into a fanciful past full of glamor and excitement.
Visit Them At:
http://www.distilmilwaukee.com
722 N. Milwaukee Street
Milwaukee, Wisconsin 53202 414.220.9411
Hours
Monday – Saturday: 5 pm to Close
13. Steny's Tavern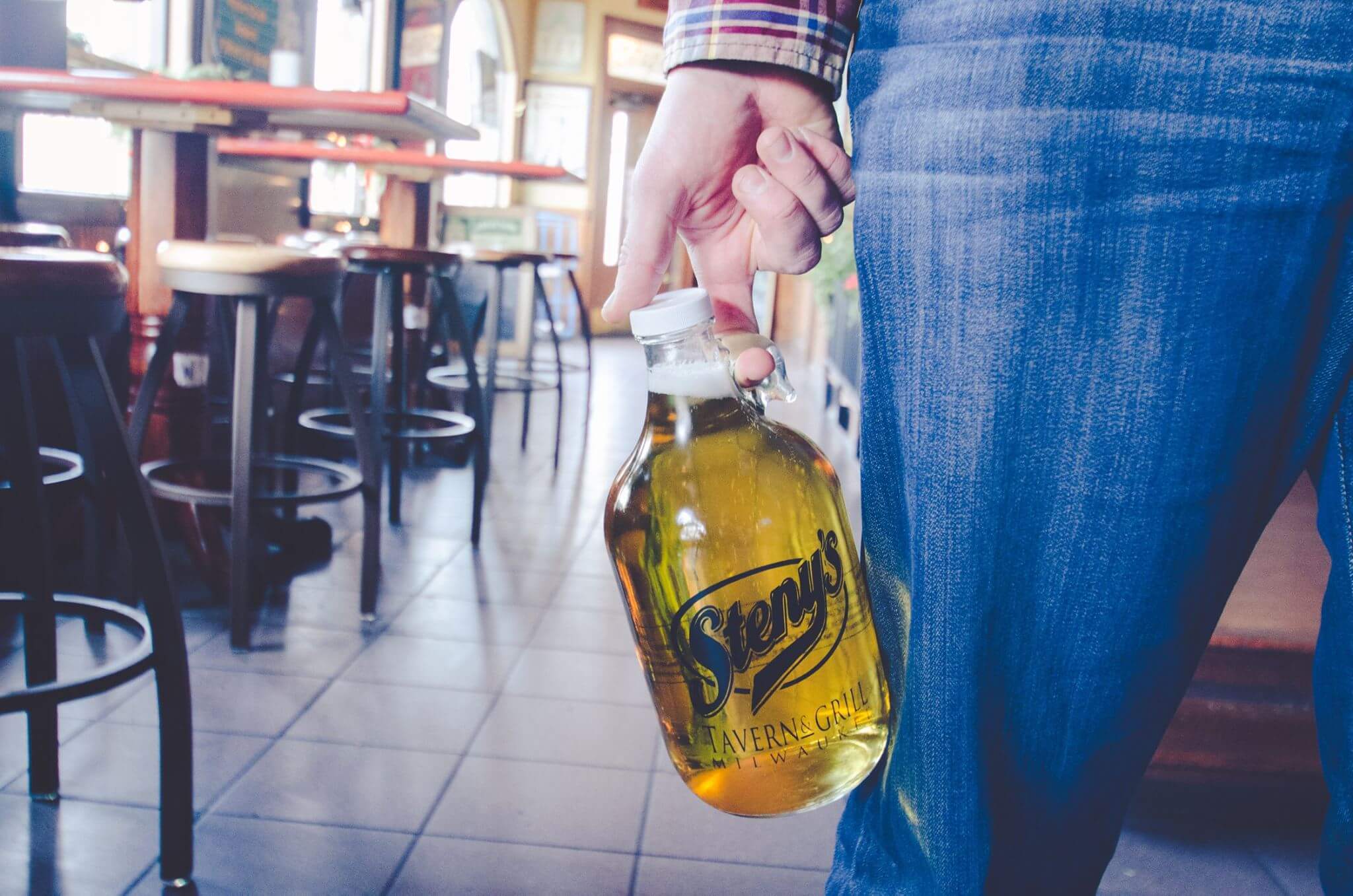 Taverns have a special kind of feel that you can never truly recreate without actually being in a small-town tavern, drinking a beer and people-watching. Ever since 1985, Steny's Tavern has kept that small-town feel, despite their customer base growing exponentially! People are frequently drawn to Steny's by their signature Bloody Mary, a drink that's been voted the best Bloody Mary in Milwaukee three years in a row now. The comfortable, casual environment makes it a great place to find other singles in Milwaukee, whether they've been regulars for ten years or they've never been there before.
Steny's is also a great place to find someone who's laid back and happy. The overall atmosphere of Steny's makes it an amazing place just to hang out, and anyone who spends a lot of time there can't be too much of a grump for very long!
Visit Them At:
http://www.stenystavern.com
800 S 2nd St
Milwaukee, WI 53204
414.672.7139
Hours
Sunday – Thursday: 11 am to 2 am
Friday – Saturday: 11 am to 2:30 am
14. Sugar Maple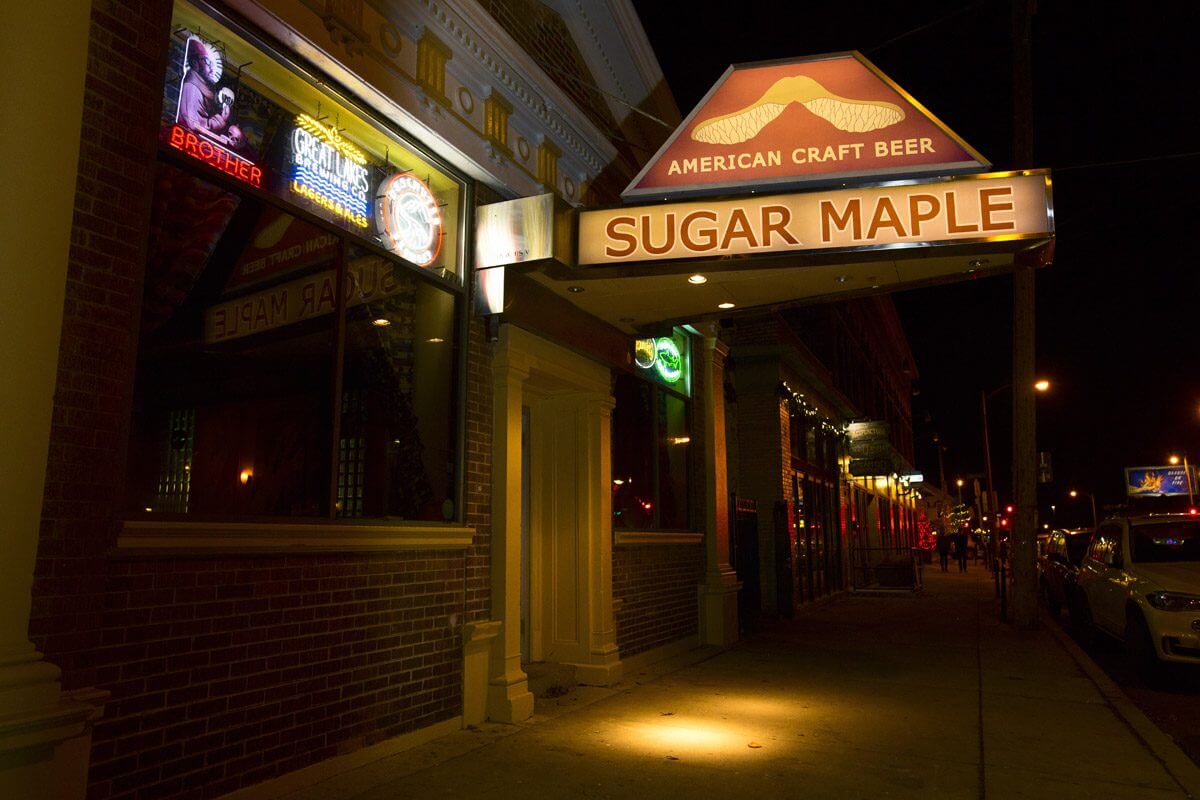 As anyone can tell from their staff page, which is full of jokes and silly remarks, Sugar Maple has cultivated an image of a casual, calm environment with a lot of personality. The beers on tap are practically endless, multiple pages' worth of names and descriptions that will make anyone excited to visit.
The chill environment also makes it way more simple and comfortable to find singles in Milwaukee. With everyone so comfortable and non-aggressive, it's just easier to strike up a conversation with someone! So when you decide to go out to Sugar Maple, don't be afraid to talk to people. You'll be surprised at how easy it is when you're around so many people.
Visit Them At:
http://www.mysugarmaple.com
441 E Lincoln Ave
Milwaukee, WI 53207
414.509.6035
Hours
Monday – Friday: 3pm to Close
Saturday – Sunday: 12 pm to Close
15. Draft and Vessel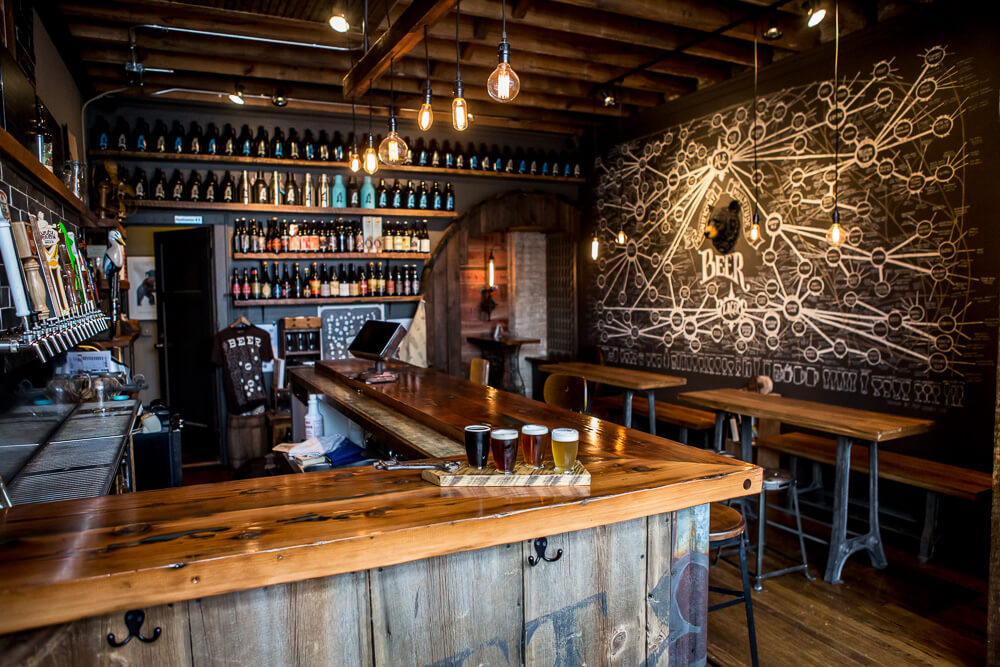 It can definitely be nice to spend the night surrounded by people and entrenched in their energy, but sometimes you just need to be in a small tap room, making quiet conversation with the three or four people around you. Draft and Vessel focuses on the fact that their tap room is small and intimate, allowing for deep conversation even with strangers! This makes it impressively easy to find Milwaukee singles, and even to get to know them for a while before making a move.
Draft and Vessel has 20 tap lines, and frequently rotate them to provide a new experience for customers who have been visiting frequently for months or even years! The tap room is in Shorewood, a city slightly outside of Milwaukee, but the short trip is well worth it, both for the company and for the drinks.
Visit Them At:
http://www.draftandvessel.com
4417 N. Oakland Ave
Shorewood, WI 53211
414.533.5599
Hours
Monday – Thursday: 3pm to 12am
Friday: 1pm to 2am
Saturday: 11am to 2am
Sunday: 11am to 10pm
16. Hi Hat Lounge
Maybe none of these have piqued your interest, and you're looking for something that's a little classy and a little casual, a place that serves both cocktails and beers. We've got you covered.
The Hi Hat Lounge, established in 1998, is an incredible place to go to find a date, whether you're looking for some great beers, one of the top restaurants in Milwaukee, or a classy place where you can sit and enjoy a cocktail. The Lounge itself is very classy, consistently pioneers the Milwaukee cocktail movements, and has a full dinner menu! The Garage, on the other hand, is where the Lounge grew once it got too big for one place. It's got more of a pub feeling, with sports channels playing and beer on tap. If you fit in with either of these crowds, it's a wonderful place to do some Milwaukee dating.
Visit Them At:
http://www.hihatlounge.com
1701 N Arlington Pl
Milwaukee, WI 53202
414.225.9330
Hours
Monday – Thursday: 10am to 2am
Saturday – Sunday: 4pm to 2am
There is an incredible amount of ways to find Milwaukee singles around you, and plenty of them involve going out for a great night! Even if you don't find a cute date, all of the areas above are great places to hang out by yourself. You deserve good things, even if you don't have a romantic partner to share it with!
If you're not having any luck with in-person flirting, you could always try online dating or maybe even one of those blind dates your friend wants to set you up with. It might sound like a terrible idea, but as long as you get to know them, it's honestly no weirder than striking up a conversation in a bar. No matter what anyone says, you always have the time to find your special romantic someone, and if you decide to take the plunge, you could find them at any one of these venues or online, just check our site: