15 Best Places to Meet Singles in Los Angeles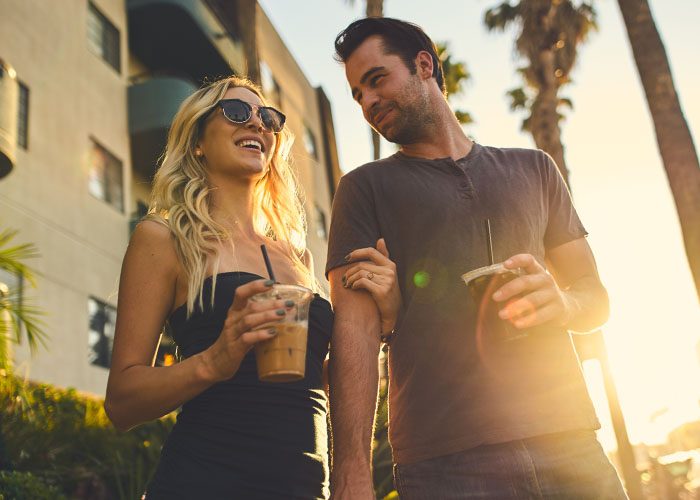 If you've been contemplating on visiting or moving to Los Angeles, you may have wondered where you could go tomeet someone awesome and maybe fall in love. You could rely on matchmakers in the city, but do you really want to spend a small fortune? Of course not, LA is expensive enough as it is.
Wonder no more because here are 15 of the best places in Los Angeles where you can go to meet interesting, attractive, and sexy singles like yourself. In this list, you're going to find escape rooms, bars, night clubs, and even an outdoor adventure that will get you moving!
The Three Clubs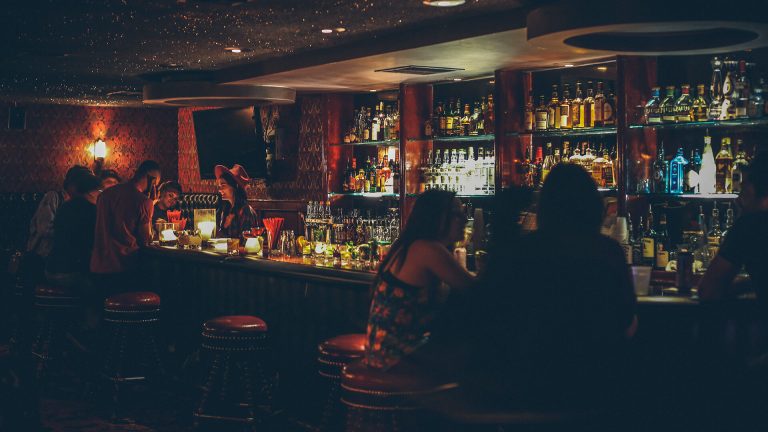 Although The Three Clubs is a local neighborhood bar, it's unlike any other nightclub you've been to before. Here, you'll find a wide range of entertainment like live music, theater, cabaret shows, and a feisty burlesque show.
The establishment was opened in 1991 by Marc Smith and Matthew Webb, well-known nightlife veterans in LA. When the establishment opened, it introduced the concept of a martini bar to a whole new audience. Young singles in LA can come here to enjoy timeless cocktails and surround themselves with the classic Hollywood vibe.
The venue is decked out in rich mahogany bars, plush tufted leather banquettes, and casino-style carpeting. On the stage, you can enjoy live entertainment each night to honor the Hollywood of old. An example of the shows you could check out include Deacon & the Freedom Ledges, Everybody Loves Everybody, and a Monday Night Tease Burlesque Review.
Visit Them At:
http://threeclubs.com
1123 Vine Street
Los Angeles, CA 90038
(323) 462-6441
Everyday 5pm – 2am
MiniBar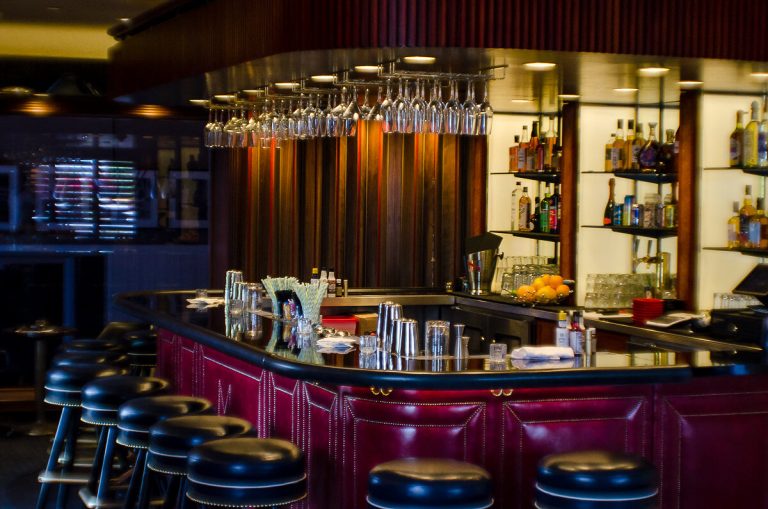 If you're someone who wants a good drink after a long day, you're going to love the cocktails served up at the MiniBar. This venue has a laid back vibe that feels like it's moody VIP lounge at an airport. Though you may not find any pilots here, you can be certain that there is not going to be a shortage of attractive singles sipping on specialty cocktails like The Bernard, Alpine Hippy Juice, or This Old House.
The owners of the bar, Warner Ebbink and Chef Brandon Boudet are the same owners of the incredibly popular venues, Dominick's and Little Dom's. The General Manager, Jeremy Allen is a certified sommelier who has worked under three chefs that have been nominated for the James Beard award.
If bars are your top choice of where you want to go to meet singles in LA and you want to meet someone with class and a bit of refinement, then the MiniBar should be your top choice, because it's ours!
Visit Them At:
http://www.minibarhollywood.com
6141 Franklin Ave
Los Angeles, CA 90028
(323) 798-4939
Sunday – Thursday – 5pm to 12am
Friday – 5pm to 2am
Saturday – 7pm to 2am
Los Angeles Club Crawl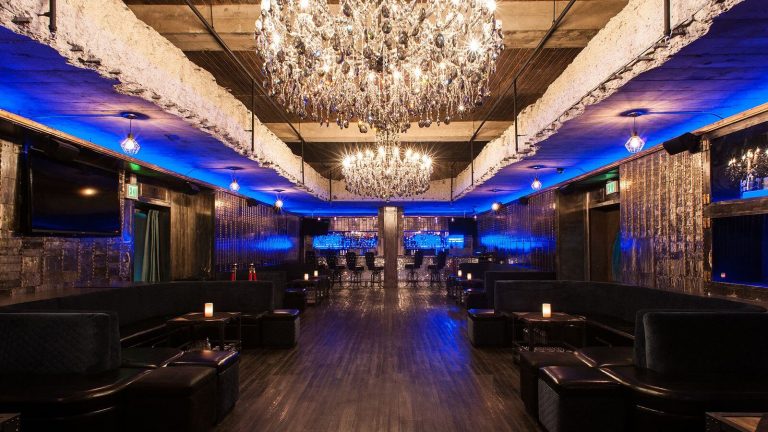 Okay, so this isn't a particular venue, but it is a great way to access four venues at once and see a little bit of what Los Angeles has to offer.
If you're curious how this club crawl works, no need to worry! We recommend that you reserve your tickets ahead of time because while you can purchase tickets that the door, but you may not be able to participate in the crawl if it is full. To join in the fun, all you need is bring a valid ID at the check-in spot and get your neon glowing wristband.
Since this is going to be a great way to meet other singles, you're going to want to dress to impress. You're going to be comfortable because you're going to be walking and dancing all night (the venues are within walking distance from one another). Check out the website for a dress code to ensure you won't be turned away because you opted for tennis sneakers rather than dress shoes.
The best part of participating in the club crawl is that they have regular holiday events, so if you don't want to sit home on St. Patrick's Day or any other holiday, you can attend a club crawl!
Buy Tickets and Visit Them At:
http://www.losangelesclubcrawl.com
Viper Room
Ah, the Viper Room. The venue that is synonymous with partying, great music, and an amazing crowd, and it has had a very colorful history.
The venue once was a popular hangout for mobsters like Bugsy Siegel and Mickey Cohen (it was known as the Melody Room back then). During the 70s and 80s, it operated as the Central. Before it was going to be shut down, Chuck E. Weiss suggested to Johnny Depp (yep, the Johnny Depp) that they revitalize the spot and call it the Viper Room. The rest is history!
The venue is known for the music, but the venue also hosts a lower level below the audience and stage. Here is where you'll find a well-stocked whiskey bar that ranges from popular, well-known whiskeys like Jack Daniels, Crown Royal, and the like, but you'll find local whiskeys such as Slow Hand White Whiskey, Hochstadter's Slow and Low Rock & Rye and other small batch whiskeys.
If you're someone who loves the allure of the history that the Viper Room is known for and you want to listen to good music, meet some great people, and sip on some whiskey, you're definitely going to want to check out The Viper Room.
Visit Them At:
http://viperroom.com
8852 West Sunset Boulevard
West Hollywood, CA 90069
(310) 358-1881
Everyday 8pm – 2am
Here's Looking At You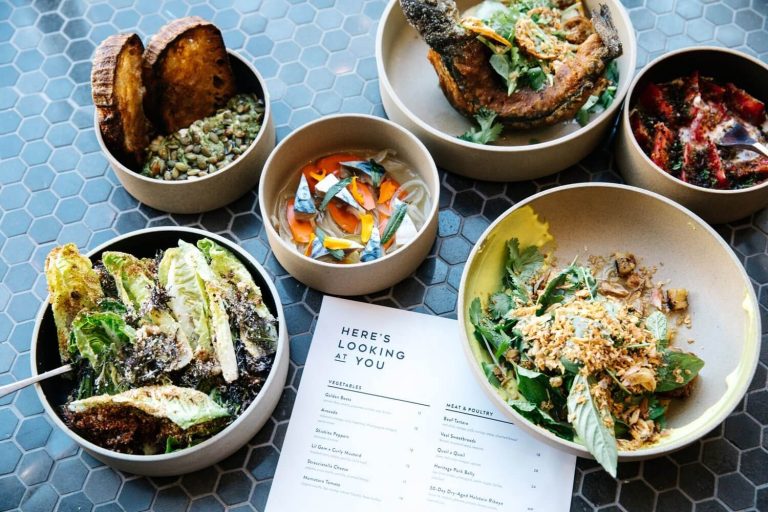 Forget Chinese Take Out, if you are in the mood for Asian flavors, then you might want to head on over to Koreatown and check out Here's Looking At You. This delightful blend of Korean and American flavors compliments their comprehensive wine list, so you can trust that you will be able to find something to satisfy your palate.
The décor of the venue is clean, neat, and almost feels like a mansion's den rather than an eatery. This is a great place to meet people while sipping on wine at the bar, or it can be a great place to take someone for that first date. The low-key atmosphere of this venue isn't going to make you feel pressured and who wouldn't want to bond over a delicious bottle of wine and some delectable food?
Visit Them At:
https://www.hereslookingatyoula.com
3901 W 6th Street
Los Angeles, CA 90020
(213) 568-3573
Monday – Thursday – 6pm – 11pm
Friday – Saturday – 6pm – 12am
Sunday – 6pm – 10pm
Closed Tuesdays
Avalon Hollywood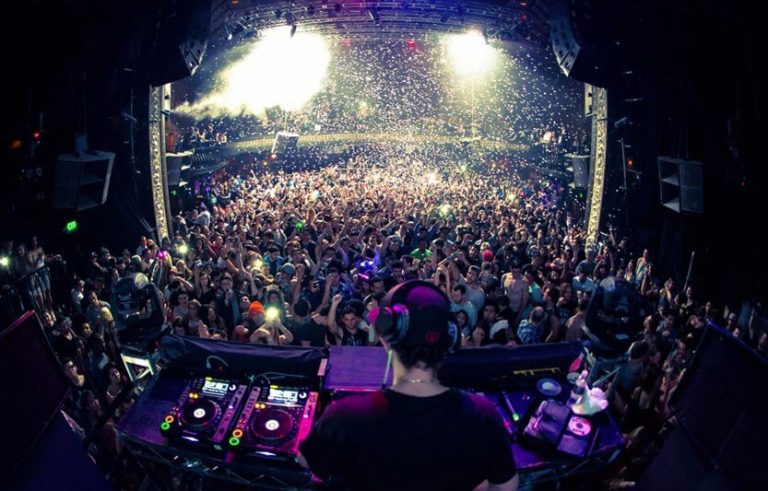 When you hear someone talk about old Hollywood, you can almost be certain that they are going to be mentioning the Avalon at some point in their story. Being one of LA's most notable and well-known superclub, you can bet you're going to meet someone to bust a few moves on the dance floor with.
With over 100 years of service, this venue can credit its success to being the only club in the city that has a 24-hour license. That means you can party all weekend long if you have the stamina to do so! The bar re-opens at 6 in the morning so you can get that Bloody Mary to help reinvigorate yourself after a night of all night dancing.
You'll find that by hanging out here, you're going hear the musical genius from DJs who have performed all over the world!
If you're interested in hanging out with the younger crowd, you'll want to attend Tigerheat on Thursdays. If you are interested in underground house music with DJs like Justin Martin, Photek, and UZ, you'll want to hit up Control on Fridays. Oh, be warned — the venue offers the best sound system in the city, so bring some ear plugs!
Visit Them At:
http://avalonhollywood.com
1735 Vine St.
Hollywood, CA 90028
(323) 462-8900
Thursday – Saturday – 24 hours
Sunday – 12pm – 7am
Monday – 8pm – 2 am
Tuesday – Closed
Wednesday – 10am – 11:30pm
Landmark Hookah Lounge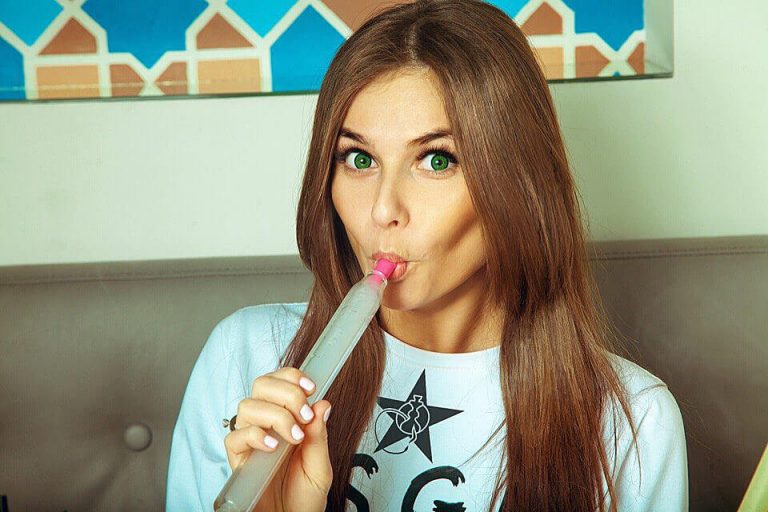 Hookah continues to grow in popularity and it isn't something that you find people enjoying in Eastern countries. Today, people are enjoying hookah and use it as a way to socialize, relax, and meet singles in LA.
When you go to LAndmark Hookah Lounge, you're going to experience high-quality service, great shisha, and technology that is going to revolutionize the way you look at hookahs and the hookah experience. If you're a regular hookah smoker, you'll have a wide selection to choose from, even the more difficult Tangiers flavors.
Because the vibe here is so relaxed, you can sit back, enjoy a custom blend and chill to the good music. We can't forget that in this relaxed state, people are going to be more willing to chat, flirt, and even hook up.
Visit Them At:
https://www.landmarkhookah.com
1059 S Broadway
Los Angeles, CA, 90015
(424) 527-3388
Friday – Saturday – 6pm – 4:30am
Sunday – Thursday – 7pm – 3am
Escapedom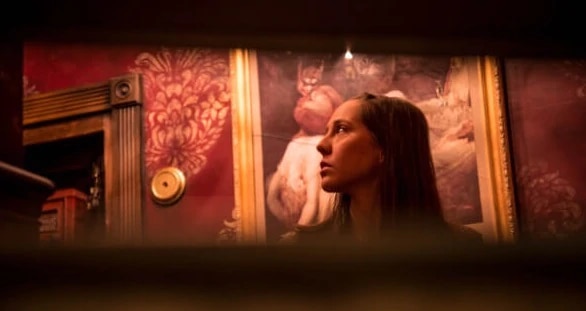 Escapedom is going to be the perfect place to go if you want to escape from your own reality and emmerse yourself into another. Dubbed the hidden gem of escape game venues, when you sign up for one of these events, you're going to be part of a small group up to 6 people.
You'll be able to explore one of two rooms, either the Lair or the Den of the Occult. These rooms are packed with puzzles that you'll have to figure out so you can make your grand escape from the room.
What makes this a good way to meet singles is that you have the chance to team up with new people if you don't buy out all the tickets in your particular time slot. During your hour event, you'll be able to use your charm, wit, and puzzle-solving skills to swoon that cutie that's in your group — alone, like you. Wink, wink!
Visit Them At:
https://www.escapedom.com
1373 Westwood Boulevard, 2nd Floor
Los Angeles, CA 90024
(424) 256-5093
Tuesday – Sunday – 11am – 9:30pm
Closed Monday
Lucky Strike
Only a few steps away from the Staples Center, Lucky Strike LA Live offers you an exciting look into chic LA nightlife that is great for those with a competitive streak. You may have been to other bowling alleys in the past, but they don't compare to the atmosphere of the Lucky Strike.
When people come to the Lucky Strike, they often come in groups, but that doesn't mean you can't meet someone pretty great in the lane next to you! If you want something a little more intimate and more secluded, you can venture to the ultra-premium Luxe Lounge where there are 4 premium lanes, 2 billiards tables, and a full service private bar where you can enjoy some delicious concoctions from the expert mixologists.
Whatever your fancy, Lucky Strike is going to be able to accommodate!
Visit Them At:
http://www.bowlluckystrike.com
800 W. Olympic Blvd.
Los Angeles, CA 90015
(213) 542-4880
Monday – Friday – 11:30am – 1:00am
Saturday – 11am – 2am
Sunday – 10 am – 1am
LA Boulders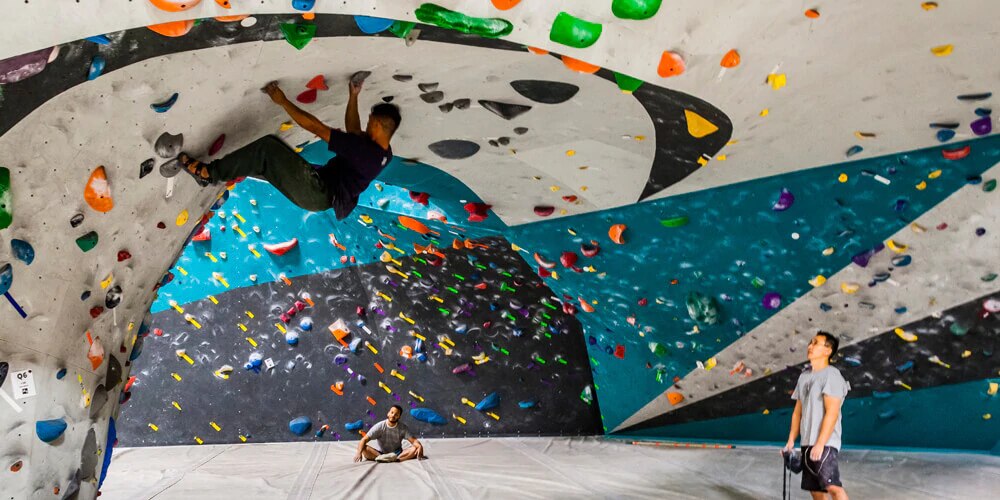 Those who enjoy rock climbing and being active will certainly get a thrill out of their experience with LA Boulders, as there are over 200 boulder problems, 17 foot high walls, which makes for 11,500 square feet of climbing! Not only can you do rock climbing, but the venue also offers Yoga classes to help you find your center.
Although this is the perfect place to get a great work out, you can also come here to meet people too! If you're new to the whole rock climbing experience, there are classes you can attend to help you get started. If you've never tried rock climbing, you'll want to check out "Intro to Bouldering" so you can learn the fundamentals of rock climbing and the basic technique. However, if you want more a class that is going to be more in depth, you can check out "Beta Bouldering."
Whatever your reason for going to LA Boulders, be it for fitness or to meet singles in LA, you won't be sorry!
Visit Them At:
https://touchstoneclimbing.com
1375 E 6th Street #8
Los Angeles, CA 90021
(323) 406-9119
Monday & Wednesday – 11am – 11pm
Tuesday & Thursday – 7am – 11pm
Friday – 11am – 10pm
Saturday & Sunday – 10am – 6pm
Chocolate Sundaes Comedy Show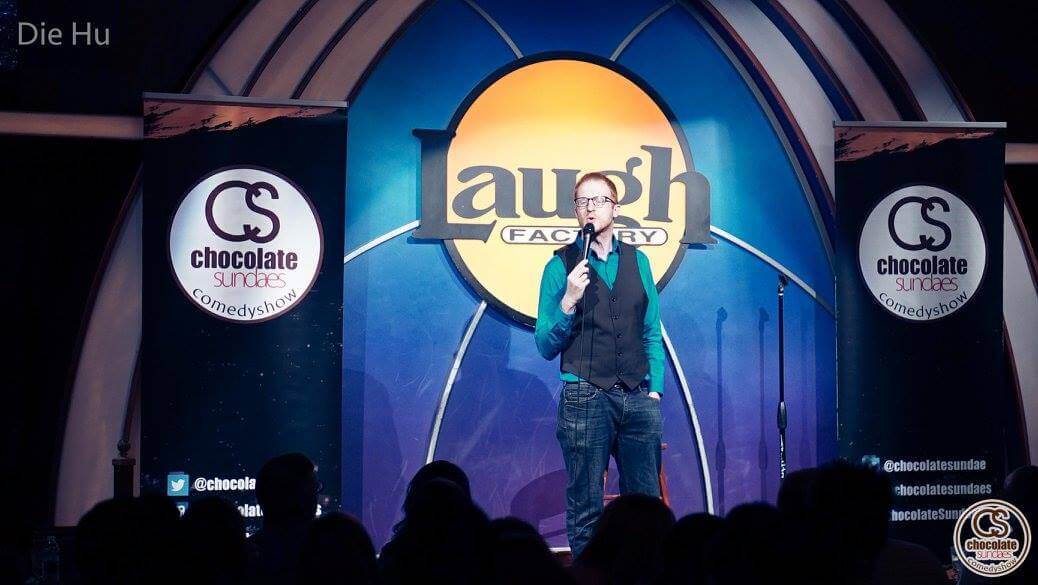 Everyone likes to laugh, right? Of course they do! So it should be no surprise that Chocolate Sundaes Comedy Show is designed to give you that last bit of fun before you have to go to work on Monday, as the venue is only open on Sunday night.
The comedy show is hosted by Ron G and features music by DJ Sidekick, and it proves to be a fun alternative to the typical nightlife scene in LA.
When you attend one of the shows, you're going to have the opportunity to see some of best up-and-coming talents in comedy, as well as seasoned veterans like Kevin Hart, Katt Williams, Bill Bellamy, Bob Saget, and Howie Mandel. That's just a fraction of the acts that perform here.
Not only will you get a chance to see some incredible acts, but you may also be seated next to a celebrity or two — so you're going to want to wear your best clothes and be ready to have a lot of fun!
Visit Them At:
http://chocolatesundaes.com
8001 Sunset Blvd.
Los Angeles, CA 90046
(323) 656-1336
Sunday – 8pm – 12 am
LA River Kayak Safari

LA River Kayak Safari isn't like other places on this list. This is going to be an activity that will speak to the people who love being outdoors and right in the middle of nature. This urban-nature adventure is going to combine biking and kayaking with instruction and conversation about the LA River. Not only are you going to be surrounded by nature and get a great workout, you're going to be able to learn a little more about the river.
There are two options you could choose from: a midday tour or a sunset safari, both options lasts for 3 hours, approximately 1.75 miles that includes a bike ride, instruction, discussion, and some time on the water.
When you attend one of these trips, you're going to be able to meet others who enjoy the great outdoors, and you may score yourself a phone number if you play your cards right! Of course, if you aren't interested in flirting, you can still make some great friends.
Visit Them At:
http://lariverkayaksafari.org
Los Angeles Maze Rooms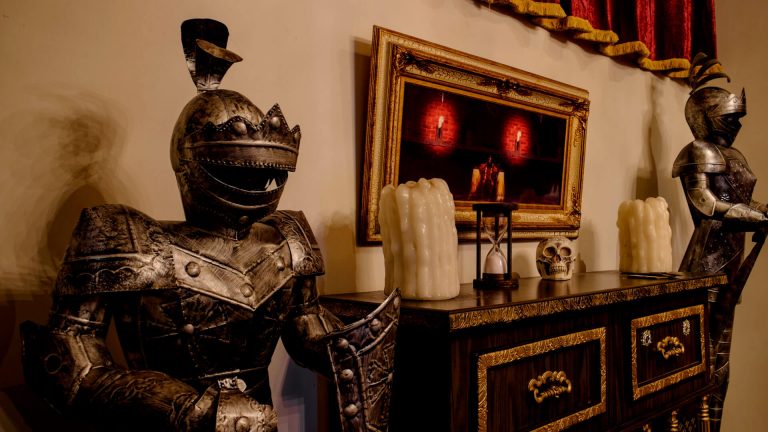 Although this is another maze room, this isn't quite like Escapedom, as you can only book reservations, so if you don't have a reservation, you won't be put into a group that isn't full. However, it is still a fun way to get out and have a great night out with a group of friends, or even organize a group date.
With Maze Rooms, there are 11 rooms that you could choose from, which range in theme from a haunted castle, an adventure like Jumaji, or even a virtual reality game. You might even find that after your hour is up and you were able to escape the room, you might want to book another reservation that day and try another room.
You do want to be mindful that if you have a larger group, you may have to split up and do different rooms. With that said, there are several locations for this particular activity, so you might get split up completely.
Visit Them At:
http://la.mazerooms.com
(310) 595-2881
Friday – Saturday – 9:30am – 1am
Sunday – 9:30am -12am
Monday – Thursday – 9:30am – 11pm
A Simple Bar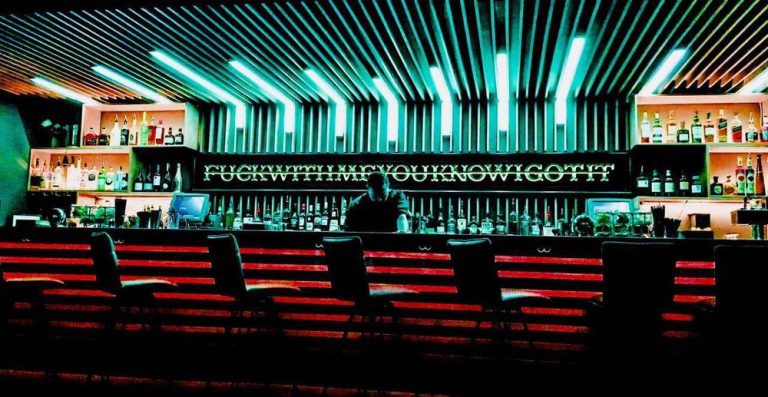 If you want simplicity, then you're going to want to check out A Simple Bar. The atmosphere is welcoming to young and old, and it's just… So inviting but lots of fun too.
The venue does host events like Industry night where folks in the film and music industry will receive happy hour prices all night. Other events include Wine Wednesday where you can get a glass of wine at happy hour prices all night, Salsa night where you can enjoy great music and dance without a cover charge.
Whatever you enjoy about LA's night life, you'll find that sometimes simpler is going to be better, and A Simple Bar is going to be just the right amount of fun.
Visit Them At:
http://www.asimplebar.com
3256 Cahuenga Boulevard
West Los Angeles, CA 90068
(323) 378 5388
Monday through Wednesday 5 pm to 1 am
Thursday through Friday 5 pm to 2 am
Saturday 2 pm to 2 am
Sunday 2 pm to 1 am
Mrs. Fish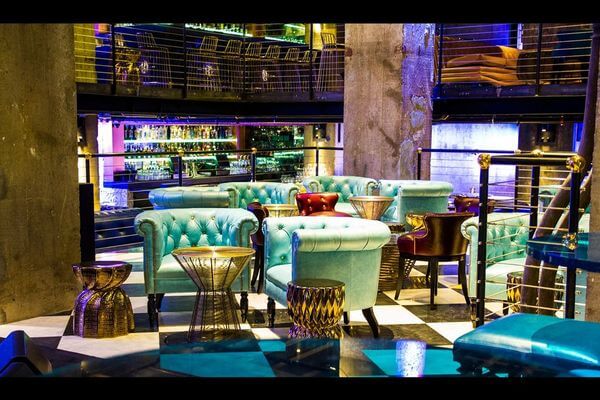 You may have heard poor reviews of the place a few years back, back when it was a rock and roll style bar. However, it is currently transitioning to be one of the premier restaurants that will give you an experience line none other.
Mrs. Fish intends on being the place where folks will go to enjoy unique Japanese style dining and cocktails. The restaurant, located below the main level of the Pershing Square Building, appeals to all sorts of people and offer a variety of delicious sushi, maki rolls, cocktails, and Japanese craft beer.
While they are still in the transition phase, we fully recommend checking them out and see what kind of changes are happening at Mrs. Fish!
Visit Them At:
http://www.mrsfish.com
448 S Hill St.
Los Angeles, CA 90013
(213) 873-4444
Thursday – 7pm – 1am
Friday – 7pm – 2am
Saturday – 7pm – 2am
These are just some of the great places where you can go to meet singles in Los Angeles. It doesn't matter what you're into, you can find it all in this great city! Leave a comment below and tell us what are some of your favorite spots to go in the city!