A Spontaneous Dating Guide For Singles In Albuquerque

Albuquerque is the city known for skies filled with hot air balloons, tasteful margaritas, and locations for the shooting of Breaking Bad. There is a breathtaking vista perfect for hangouts and a memorable time. Being one of the densely populated cities of New Mexico, Albuquerque has a vibrant community to mingle and socialize when meeting people for hookups.
There is a set of dating tips that anyone can follow to make the dating experience seamless. The foremost thing to keep in mind is guys from Albuquerque city prefer to meet single women at night with drinks to help them with courage. The city offers plenty of places to grab a drink and hook-up. From browsing the internet to find a dating guide for singles in Albuquerque, the whole scene stepped on to the digital field and changed the scenario on how to approach a partner. Online matchmaking is popular because it is effortless, time with time, and works like virtual speed dating. There are individuals that try hooking-up through traditional modes of dating by approaching strangers at clubs, streets, or restaurants.
Traditional ways have their benefits, but for efficient and effective hook-ups in Albuquerque, many dating tips on Flirt.com advise people to try online approaches for a better value of time. If you don't prefer digital dating, then there are many local clubs crawling with singles at some times of the day. Weekends are full of singles dancing at nightclubs to party, hook-up, and meet others. With great dance clubs in the city, there is a chance to have a good time even if alone and end up meeting someone at the end.
How To Find Albuquerque Singles In New Mexico
Require the perfect stimulant and right setting to build chemistry with someone to meet & date. A crowded bar might work in your favor when combined with great drinks. Meet singles online, and through various events, many people prefer to frequent the best bars to meet new people.
Seasons:
This bar in Old Town is known to be a favorite of Albuquerque residents. There are weekends for local music bands where people talk over some great wine and good food. The Seasons Rotisserie and Grill serve some American dishes that are cooked to perfection along with great desserts, so if looking to meet fun single men and women, Seasons is a place to start.
Zinc Wine Bar:
This is known for serving some quality food and perfect drinks. The food is seasoned with local ingredients to give the cuisine a native touch and an attractive appearance. The Cellar Bar of Zinc holds a daily happy hour that tempts early birds to hang at the bar for a mesmerizing night scene and gives options for meeting attractive new singles.
Sister:
The Sister spot offers its guests a wide array of late tacos at night and classic arcade games functioning to enjoy. Sister has a wall full of pinball machines that are popular among crowds, so to find fun and single individuals to hook-up with, staying in this spot will be a good idea.
There is a spacious dance floor, bar, and an aesthetically lit ceiling which attracts people from everywhere in Albuquerque city. Wondering about how to find singles in Albuquerque, Sister is perfect.
What To Text Her Once The First Date Is Done And Dusted?
After your first date with this pretty girl is over, the next challenge is being unsure about texting her. There must be questions regarding the right time to text, the right thing to text, or if to text at all. There are a few things that need to be cleared out here.
When should you fire that first flirt text? This depends on how well the date went for both parties. Some first dates can seem like polite meetings, while others can feel friendlier. Not all the rendezvous have to be horrible if focused on keeping it natural and easy. The excitement also plays an important role.
Be honest with yourself, was there chemistry? This is also a matter when one decides what to write in the first date text. If your time together felt mundane, is there any chance that the second date will feel relaxed?
Women are often looking for someone with a thoughtful part of the brain working quicker than the impulsive one, so if you've said the perfect thing at the end of your meet-up, then typing that thoughtful, mild flirt text might not even be a big issue.
1.Tell them you had fun.
2.Want to see them again, don't beat around the bush. Be honest about what to text her.
No need to finalize the details right away, but if you want a second date and think they might be willing for one too, then put the idea there and make good on your promise.
Albuquerque First Date Guide And Bulletin For Ideas
Whether thinking of that kiss after the first date or the topics for a conversation to latch on, it is safe to agree that finding a date spot in Albuquerque isn't something to worry about at all. There are plenty of first date ideas that one can choose from.
Looking for something unique for the first date after dinner, visit the Natural History Museum in New Mexico on the first Fridays of every month. That is where you can spend time around the planetarium and virtually gaze at the mapping in the "sky." This idea can be romantic for many people, according to first date guides.
Go to a brewery – depending on what you are looking for, the craft beer scene is mostly fool-proof. Pay a visit to the Red Door Brewing, Marble Brewery, Boese Brothers brewery, etc. There are also plenty of other places to visit to sample brews together. Or go to any local winery for wine tasting as well. However, nothing beats a meal together for the first date at a French café called La Crepe Michel.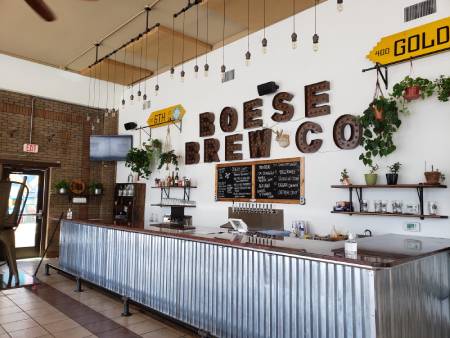 If You Need A List Of Second Date Ideas In Albuquerque
The second date can be as important as the first date because they let the other person know whether you are consistent with your commitments or not. There are certain options to choose for the second date ideas in Albuquerque. And this includes walking around the streets of the historic Old Town. Know your date well; you know what to say and how to plan the next date thoughtfully.
Take your partner and walk hand-in-hand through the narrow century-old pathways, taking in the surroundings and talking. If you appreciate this, there are houses, artisan shops, and fun little cafes for a bite to eat. Pay a visit to the Nob Hill neighborhood. It provides the perfect place for a walk together, visiting the local shops, bars, and vibrant streets.
Want to have physical activities during dates, try indoor Rock-Climbing at Stone Age Climbing gym. This might give the air of exciting adventure with your date. It isn't even a hard, challenging job. With different levels for rock climbing, this will be a great chance to cheer each other on or learn new skills together. Many dating guides on Flirt.com consider this a good development.
However, there are options for keeping it simple and interesting. As cliché as it sounds, watch the sunset in Albuquerque with open skies putting a great show for your date. This deserves all credit it can get. Plan a picnic together or drive past the sunset for a memorable evening.
These Third Date Tips Make Date Choices Easier
The third dates feel comfortable, but people can be seen struggling to juggle around excitement and comfort when planning it. With Flirt.com, these third date tips will ensure that your plans are a success. Go watch a movie together and discuss it on the way home. In Albuquerque, there are plenty of places if you are wondering what to do on a third date.
Explore the ABQ Biopark:
Spend time at Botanic Garden and meet different kinds of animals at Albuquerque Zoo or spend time at the Aquarium. Have a great time observing different creatures together if you love cute animals.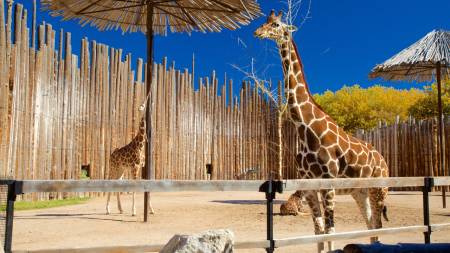 The best thing about visiting museums is you get plenty to talk about on dates. There are endless topics about art or history and can go along the exhibits, showcases at the Cultural Institution in Old Town.