Why Fall Is the Worst Time of the Year to Be Single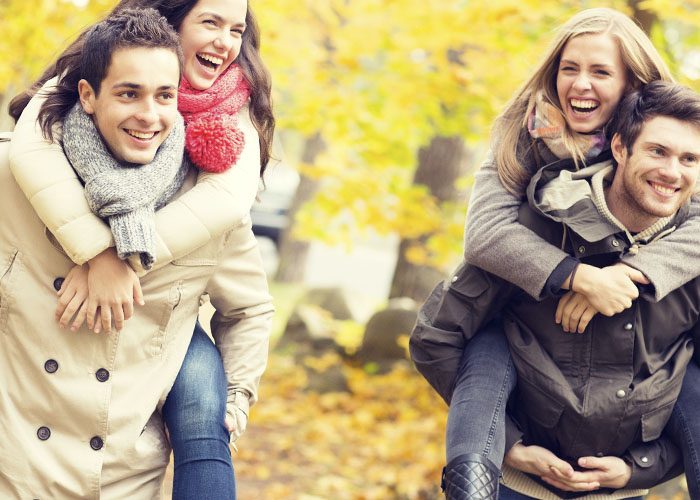 There is no doubt being single does have its benefits, but the same can also be said about being in a relationship as well. What is really interesting is most people do not realize a shift from one to another is usually the result of a change in season. However, that should not be much of a surprise, especially because much of what you would normally perceive is influenced by your environment.
There are thousands, if not millions of different variables, which influence you and the decisions you make without you even realizing it. One of them is the season, and as far as seasons are concerned, fall is just about the worst time of the year for you to be single. If you are not sure why, read on to find out more about this idea.
The Weather is Perfect
Fall is perhaps one of the best times for you to enjoy the environment around you. You can take long meaningful walks and reflect on your life and the things you have done and accomplished so far. But this will not make much of a difference if you do not have someone to share this with. Additionally, the season is romantic, and being single at this time of the year is the last thing you will want. Not only will you appreciate what is around you, but you can create beautiful memories.
It is the Perfect Time to Travel
Fall is the best time to travel. You can go just about anywhere and the weather will be gorgeous. The enthusiasm for adventure will definitely keep things interesting, but all of this will barely matter if you do not have someone special to enjoy the adventure with. If you do have someone, you can try and experience new things and absorb them in a unique way. Rest assured, years later you will recall these moments and be grateful to the person with who you had an amazing time.
You Can Make a Difference
Fall is the perfect time for a holiday, but if you are looking for ways to make a difference, you can opt for volunteering instead. There are several causes to volunteer for and you will feel exceptional for being able to make a difference in someone's life. If your partner is enthusiastic as you are, you are in luck, as you can not only have fun with him/her but you can partner up with other friends and couples to volunteer and help raise money for a charity that is important to you.
Keeping the aforementioned factors in mind, you will realize these are just a few of the reasons why fall is the worst time to be single. It is high time you make a difference in your life, and find that special someone to enjoy fall with. You never know, you could also end up finding someone who you might want to spend the rest of your life with. So, what are you waiting for, Christmas?