How to Survive Black Friday if Your Girlfriend is a Shopaholic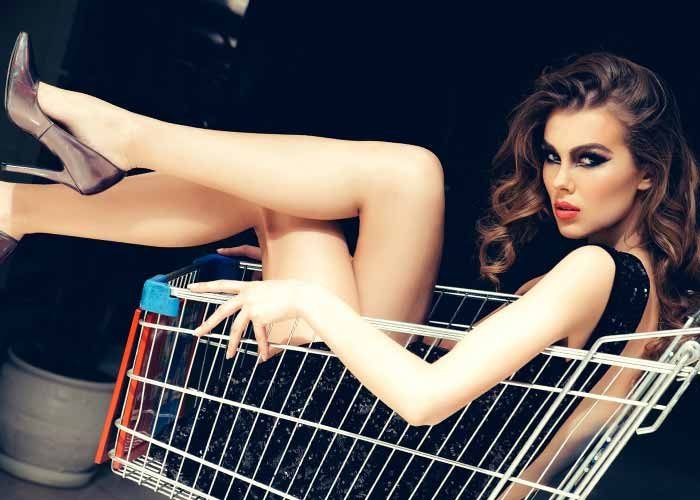 Who doesn't love black Friday? Well a plethora of people who can't stand queues, aggressive and passive-aggressive behaviour from other people and rushing around shopping, but it can be all in good spirit. If you're one of those people who hate the thought of going anywhere near a shop on Black Friday, but have a girlfriend who is obsessed, then it can cause you a few problems. Maybe she wants to go with you, maybe you're thinking of surprising her and getting something amazing in the sale, or you just don't want her running off with your credit card.
Whatever the problem, we have a solution to your Black Friday woes right here.
Should You Go with Your Girlfriend to Black Friday Events?
There are many benefits to going to black Friday events with your girlfriend which involve more than checking to see if she is whipping out your joint credit card. You can have an enjoyable and thrilling experience spending time with one another and fighting the mob on your way to the juiciest deals in your town.
Play a Game
If you're not serious about Black Friday and neither is she, then try messing with some of the people around you. Whether you keep picking up and item someone else wants or hawking a certain person, you can see how much fun and mischief you and your girlfriend can cause on Black Friday. You'll be able to experience the 'joys' of Black Friday shopping without spending a cent.
Wrestle for Items
Maybe you don't want to get into some real Black Friday drama, but still want to experience the wonders of an overtly commercialised event? So, why not fake wrestle for some items and see who can put on the most intriguing and realistic Black Friday madness portrayal. It'll help you enjoy your time together and will hopefully prevent anyone from getting up in your business anytime soon.
Cart Racing
Where would we be if we weren't desperately rushing around with shopping carts around packed stores on Black Friday? Well, the fall of Western civilisation may be a few centuries away instead of decades, but we do the best with what we have. So, take your girlfriend on a whirlwind tour of messy and smelly shops while racing away hours you could have spent on something more meaningful.
Should I Buy Things for My Girlfriend?
Nothing says, 'I love you,' more than a cheap, tacky and mass manufactured piece of that that you can find in stores across the country. There is nothing more a girl wants than a hand blender that has been reduced by 70%; its what real romantic poetry is made of. So, what are the kind of things you can get your girlfriend without breaking the bank on Black Friday?
Foot Spas
You may think a foot spa is an ultimate gift you get your mother from the only open store you see on her birthday, but it has so many more uses than that. Your girlfriend will adore you if you purchase her something as tame as this because it's nice to know that's what you think about when you imagine things your girlfriend likes.
Nostalgic Children's Toys
Is it useless, but reminds you of better days? Will it clutter her apartment, but does it make you smile? Then, of course, you need to get it for her! What could she want more from a Black Friday sale than something she has no use for? These kinds of gifts really show her what a true relationship is made from.
Kitchenware
I don't know about you, but I find there is nothing more romantic than when my partner buys me pots and pans at low prices. Knowing that you went to think about the practical element of life really makes a difference and shows that you understand her needs more than anyone else she knows. I mean, why else would nobody else have bought her these kinds of items in the sale?
Holiday-Orientated Miscellaneous Items
Many individuals may say they don't know what to do with a three-foot reindeer or a Christmas tree hand soap dispenser, but I would say those people don't know how to live. Why would these amazing items be in the sale if they weren't desirable gifts? Christmas should last forever, so what better way to let your girlfriend know you're thinking about her than through this black Friday gift idea.
How to Meet Girls Standing in a Queue?
Ok, so maybe you don't have a girlfriend but there is something telling you that you can find the one for you on Black Friday. I mean, who wouldn't be thinking that? This sale isn't just for the couples as you can find a girl to hold this Christmas in a romantic environment full of fluorescent lighting near you.
Get Creative
You're in a store that likely have tons of items to help you out. Think of these as props or conversation starters, because – as everyone is aware – small talk about mundane topics is the perfect way to charm a girl you're looking to date.
Just Chat Her Up!
Personally, I love being asked out while I'm doing boring day-to-day duties, especially when it is busy and stressful, so why not just start talking and ask her out? I'm sure it won't go terribly at all in a pressure-filled environment.
Shopaholics everywhere are going to be flocking to Black Friday sales and if you want to make the most of it, then our helpful tips can give you the sale boost you need. Alternatively, you could opt for a more traditional and magical activity for you and your girlfriend to do or meet girls to date, but who would want to do that?
There are so many different girls at Flirt.com – come and chat to one or many online!