Plenty of Places Where to Meet Singles in Colorado Springs

The love bug is on a leash, and there is no reason to be left behind. The Colorado dating scene offers a plethora of ways to meet potential dates, and little known to a multitude of people, online dating is top of that list. Gone are the days when online dating was done behind closed doors. Previously, it was deemed a taboo due to the social stigma surrounding it. However, due to modernization and the lack of 'social time,' many people turned to the internet searching for love. By keying in the words 'Colorado Springs dating site' and initiating a search query on Google, the results display an overwhelming number of matchmaking websites. These sites have fast sign-up processes and a higher chance of finding love, unlike the old personals in classified ads sites. 
Additionally, online dating sites offer members the luxury of choosing their preferred romantic connection. They can specify whether they are looking for casual dating or a more long-term relationship. Through a chat room and other premium features, members can easily reach out to other members; get to know them a little better before setting up a physical date. No doubt, such features go a long way in increasing the chances of finding the right partner.
The Best Colorado Springs Singles Bars for a Chance at Love
For people who love drinks, bars are their ideal chill spots, a place where they can unwind after a long working day. A bar doubles up as an entertainment space and an appropriate venue where one can interact and make romantic connections for singles.
If you are serious about interacting with singles while sipping your favorite alcoholic drink, consider one of the Colorado singles bars mentioned below.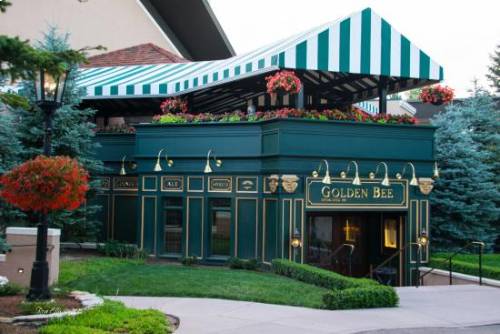 The Golden Bee is epic, to say the least. It has a unique vibe to it, and the live piano music is soothing. With their stellar meals and deliciously tasting cocktails, you might need to book earlier if you plan to come here with several of your friends. Apart from its artistic wooden interior, the waiters offer incredible customer service. The joint is almost always packed, and you will, therefore, rarely miss a chance to meet eligible singles.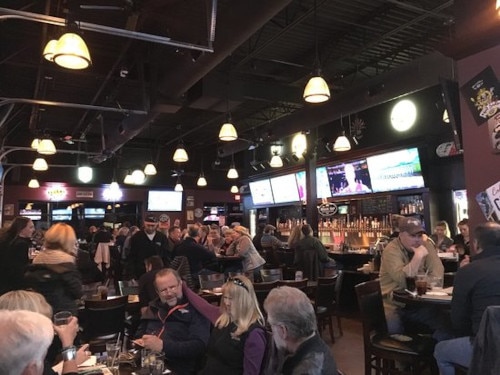 What a wonderful and awesome bar for a casual hangout joint! The Brass Tap is a favorite for local beer lovers. It is a great and friendly atmosphere where friends and strangers can bond over a beer and make merry. Singles love the place, particularly for its ambiance. People travel far and wide just to indulge in their great craft beer. If you are still in the single's scene, with a large number of attractive individuals constantly showing up to grab a drink, it is a great place to try your luck at finding love.
Additionally, if you are a football fanatic, the bar offers a cool place to watch a game on weekends as you interact with other like-minded individuals. Who knows, you might meet your perfect match in the process.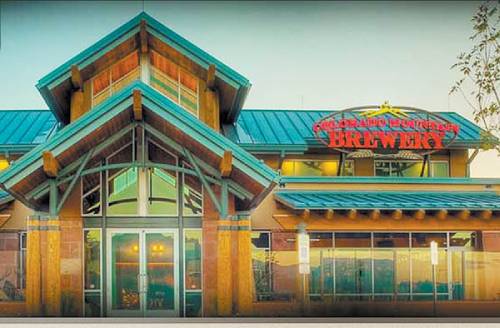 If you are looking for a perfect place to drink your favorite beer as you unwind, look no further than Colorado Mountain Brewery. It is also an awesome hangout spot for both friends and family. It is no wonder the place is always packed with both locals and visitors from out of town. Being a brewery, the bar has not fallen short of its name. It has a vast menu of great-tasting beer to suit the preferences of its different customers. Its cool environment offers a great ambiance that allows for un-ending conversations. The friendly environment makes it easier for people, even strangers, to interact easily and make meaningful connections. 
If you are a sucker for romantic settings, head over to the beautiful Carlos Bistros. The perfectly lit spaces provide an ideal environment for cupid to do his magic. Do not mistake it for a couples' joint. On the contrary, many singles are fond of the establishment. The cool and romantic environment is inviting to all singles looking to meet either men or women, for a rare chance at making magic happen. The well-blended cocktails are enough to turn any beer lover into a cocktail fan. To showcase their mastery, they have a menu dedicated explicitly to Martinis. 
Nightlife to Love's Rescue: Best Clubs to Meet Singles
Alcoholic drinks are a great equalizer when it comes to having a great time and making new friends. It is a reveler's secret tool of relaxing the mind, allowing them to engage in conversations without much strain.
Colorado Springs' nightlife is one to be envied. A couple of nightclubs offer the best hookup spot for single men and women alike. If you are a fan of the nightlife, hop into one of these best clubs to meet singles for an assured night of fun as well as a chance to mingle with potential singles for a chance at creating valuable connections. Let us dive into details.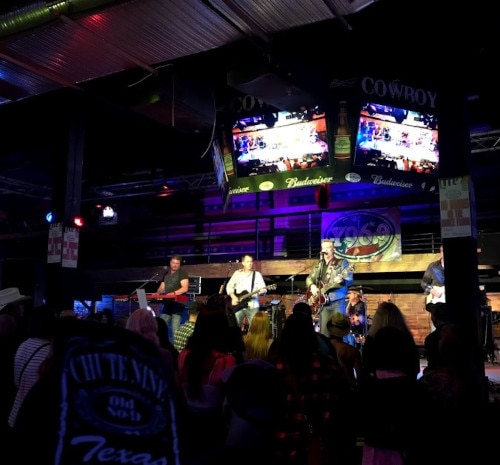 As a country lover from Colorado Springs and its environs, why not hop into Cowboys for a night of fun as you jam to your favorite country tunes? Additionally, it is a trendy nightclub that accommodates the young and old alike. 
Foreigners coming to town will rarely miss an opportunity to enjoy their friendly services and their well-thought-through music variety. It is a popular club, and you will almost always find singles who are ready to mingle. The club also offers country dance classes on Sundays where the majority of the participants are young singles. However, make sure you are familiar with current country jams to impress and increase your chances of winning an attractive single.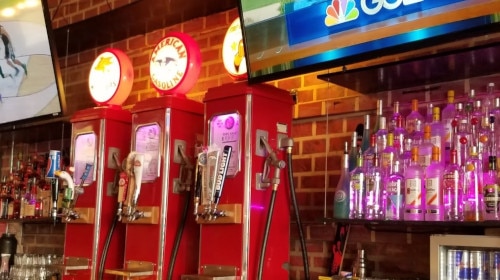 Located at the heart of downtown Colorado Springs, Gasoline Alley is a club known for its amazing drinks list. It is popular with rock fans and people who love the sound of live music. As a first-time visitor, you can either enjoy music at any of the establishment's three levels. The rooftop deck notably offers a cool hangout joint for friends, family, and generally, anyone looking to have a good time with a group of loved ones. 
Gasoline Alley is popular with singles because of the happy hour offers that include a Buy one Get one offer on select beers.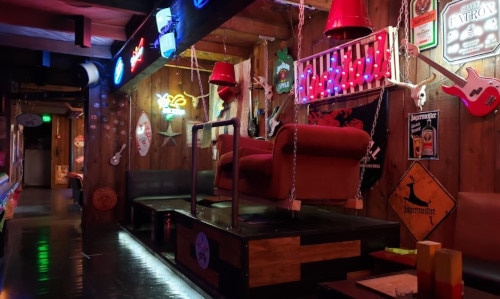 Popularly known for its western-style, Copperhead Road Bar and Nightclub is a most-visited club in Colorado Springs, Colorado. Apart from being a live-music haven for local singles, it also hosts open-mics, among other events. It is arguably one of the best places for a wild nightlife experience. If you are looking to make new friends and interact with attractive singles, Thursdays, Fridays, and Saturdays at Copperhead Road Bar and Nightclub will do that for you. If you live the life of the party, then their wild parties will blow your mind. Coupled with attractive happy hour deals, what more could anyone ask for?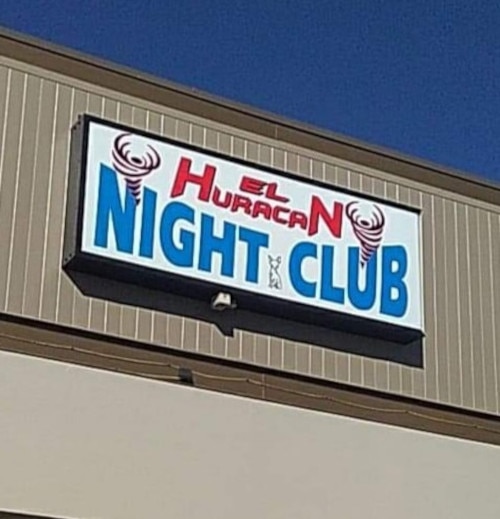 Are you looking for a hangout spot where you can enjoy a cold beer and savory cocktails as you marvel at the beauty of native locals? Attractive singles eager to mingle are all over the El Huracan Nightclub. With their array of well-crafted cocktails, the beer brewed to perfection, awesome music, and elite DJ, a majority of clubbers can only wish that the morning sun stays away.
Local Events for Singles Where You Can Mingle and Find Love
It is not a secret; everyone needs romance. Healthy relationships are essential to ensure longevity and overall well-being. If you are not big on bars and clubs, other events for singles in Colorado Springs can meet eligible mates present themselves. Here are some events for you to know.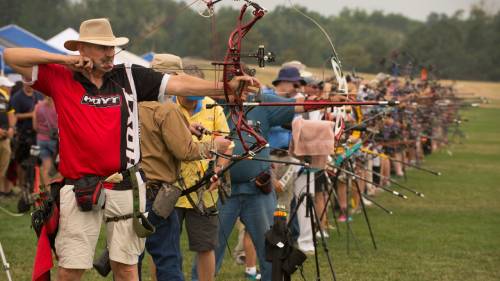 Are you an athlete seeking love from a fellow sportsperson? You are in the right place. Colorado Springs hosts one of the largest multi-sport events for athletes. Regardless of your age, there is a sport for everyone. The event also factors in men and women that are differently-abled. For instance, there are sports specifically for persons living with physical disabilities as well as visual impairment. 
As a single and also talented in sports, Rocky Mountain State Games is a good place to interact with other single athletes. You might bond over your love for sports, forming lasting relationships, who knows?
With alcohol lovers and athletes already knowing where to visit for possible love connections, art lovers are not left behind.
Colorado Springs hosts annual art walks downtown. Participants get to browse various art galleries as they share their love for paintings and art. Considering that it is a free event, it is highly likely that many art fanatics show up. As an individual seeking to build romantic connections, leverage such opportunities, and position yourself well, the cupid's arrow decides to strike.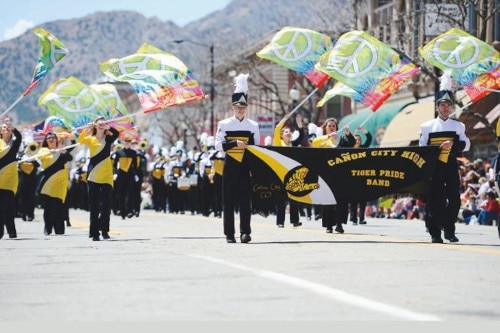 Where are music lovers? If music touches your soul in more ways than one, the Canon City Blossom Festival offers four days of fun and musical entertainment. Rodeo and 5k runs are other activities included in the schedule of events. Over the years, the festival's popularity has grown, inviting locals and out-of-town visitors in equal proportions. Enjoy jazz, marching, and orchestra competitions from elementary, junior, and high school students. 
With the vast lineup of concerts, craft fairs, and other community events, the weekend is one to remember. As a single, make the event extra special by interacting with strangers. By doing so, you improve your chance of finding a suitable romantic connection.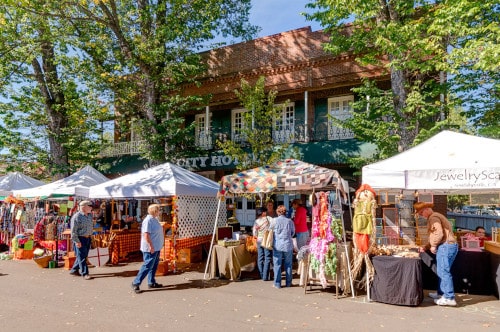 In terms of great places to meet singles, Colorado Springs never disappoints. The Farmers Market is one of the places where people congregate on the streets to purchase food from local vendors who have mastered their culinary skills.
It is an annual event that runs from July to October, every Saturday from 7 am – 1 pm. The array of local delicacies includes pasta and salsa dishes: bread, honey, and varieties of cheese as some of the things you will never miss. So, the next time you are looking to enjoy some local delicacies, wake up early and head to the Old Colorado City Farmer's Market. Take your time and mingle with people. Indulge in a few pleasantries with the ones you meet at the food booths. It is through such interactions that people meet and create friendships that could blossom into something more beautiful.
Expand Your Search Horizon: Other Viable Places to Find Connections
If you have been to Colorado Springs, you have probably heard of the city's fantastic attractions. The city has a good flow of visitors looking to explore its history and culture. Contrary to popular belief, these are also viable places where people from different cultural backgrounds can engage in different fun activities, thus, facilitating connections. The city indeed holds a myriad of tours for both locals and tourists. Colorado Springs is indeed a beautiful city rich in culture. As such, the organized tours are to showcase the city's attractions and must-see historical structures. For instance, a visit to the Gods' famous Garden is popular with both visitors and locals. For this and many reasons, various tours and travel companies organize visits and exhibits to the location. Along the way, tour guides make pit stops to enlighten people on the history of the place. The same treat awaits you at the Cheyenne Mountain Zoo as well as the Will Roger's Shrine of the Sun. You can meet other singles interested in traveling and the history of various geographical locations on tours to these amazing attraction sites. If you're lucky to find mutual connections, the world offers endless opportunities for places to visit and make memories together.
Additionally, if you are the type that does not take adventure lightly, Colorado Springs is your best bet. The city offers a plethora of adventure-packed events where adrenaline junkies can engage in their wildest desires whole forming meaningful bonds with colleagues. If mountain climbing tickles your fancy, look no further than CityROCK. The venue offers 43' climbing walls and a variety of other accessories you need to perfect your rock-climbing skills before heading out into the wild. The Skateboard Park is also another venue where you can interact with potential dates. Situated in Memorial Park, the Skateboard Park is famous for hosting renowned skateboarders from the local and national scene. Various skateboarding tournaments are held at the venue that consists of vertical ramps, a street course, and bowls. If you are a fan of the backyard-style pool, this should be your favorite spot in Colorado Springs. Elite skateboarders travel from near and far to showcase their skills and thrill their fans. The picnic pavilion offers the perfect place where people can relax for a few snacks or drinks. Singles are frequent visitors here, and as an individual looking for a partner, take advantage of the fun sporting spirit to interact with eligible bachelors and bachelorettes. Apart from the places mentioned above, Sertich Ice Center, Cottonwood Creek Complex, The Broadmoor World Arena, and the City's Auditorium are other venues ideal for singles. Make sure you check out the city's calendar to keep tabs with upcoming sporting events in these venues. Be active on social calendars, and you'll perhaps meet natives who share in your interests, improving your chances of being in a long-term romantic relationship sooner rather than later.