Wondering Where Exactly to Meet Singles in Raleigh? Read On

In one way or another, we all seek to belong to a particular social group. Searching for love and intimacy in Raleigh chat rooms is an excellent way to kick-start casual relationships. We all meet our soul mates in unique ways. Choosing the right venue for your search can positively influence a date and leave a lasting impression. 
If you seek to find a perfect match, find interesting recreational activities to do. It is the right step to kick-start or shape the journey to finding an exciting partner. For singles opting for personals ad on Raleigh dating sites, ensure you create an alluring personality. 
Being instinctual in social activities sets the grounds for meeting like-minded individuals. Put your free and recreational time into good use by connecting with other singles. Focus groups and support programs are becoming a big thing for singles looking to mingles in Raleigh. 
The groups work as a networking tool for singles to chat and share experiences with like-minded people. You can also meet local singles in online chat rooms that foster such endeavors. Brace yourself as we look at an array of fun and lovely places to meet singles in Raleigh, North Carolina.
Top Raleigh Singles Bars You'll Likely Meet Your Match 
Raleigh is a mid-sized town with diverse social energy and vibe. The local entertainment spots are jam-packed on weekends and during special events. The environment offers a comfortable space to enjoy chilled drinks with people from distinct neighborhoods within the city. Here's a list of some of the best Raleigh singles bars that will most likely blow your mind.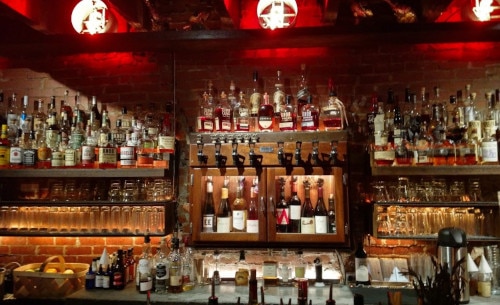 This is among the coziest downtown hangout joints. Amazing artificial lights will set the right mood to have a good time after work. Foundation bar's dates its origin more than a decade ago and still maintains a simple outlook to complement this long history. You can savor the sumptuous local meals on the menu along with the delicious drinks, and rest assured, you won't be disappointed a bit. Drinks come with a fair price as the bar serves a complimentary treat of local herbal flavor. ">">Foundation bar is special, and locals love furnishing themselves with a unique selection of whiskey and rum. The interior décor is wonderful and elegant. Large wall art pieces and decorations grace an artistic touch to the wood themed bar on the underground. This is a good place for those looking to have drinks in a cool environment. The friendly staff can recommend the best servings if you're looking to try something new.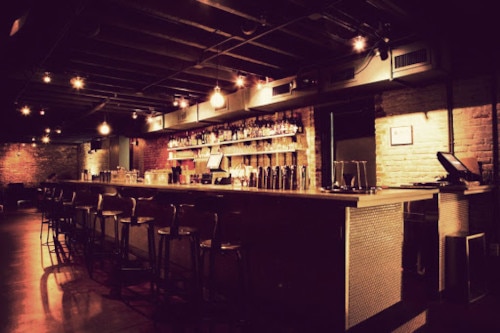 Fox liquor bar is a wonderful hideaway for quiet evenings. The bar serves fantastic cocktails and crafted beer. It is among the high-end bars in Raleigh with a tremendous atmosphere for food and drinks. The basement lounge contains leather, classy and comfortable couches that set the mood for a cozy night. As a specialized den of liquor, the delicious cocktails and strong liquor is a classic for natives.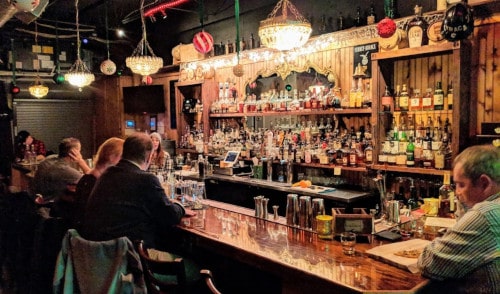 This is a classic bar for the American drinking culture. The Blind Barbour has 200 exclusive options for whiskey, scotch, or bourbon drinks. Monthly specials and offers revolve around drinks from the bar mixers and menu. Lovers of crafted beer can also find a list of drinks to choose from with a special touch. 
The majority of young adults appear to savor some of the assortment of drinks available on random. Old-school jams set a cool vibe for the mature generation of urban natives. Bartenders know what you need before even asking and will help you choose just the right drink for the night. Friendly and welcoming people are making merry all around this hangout joint all the time. Therefore, it is a good place to find singles looking to have a fantastic night. 
Havana Deluxe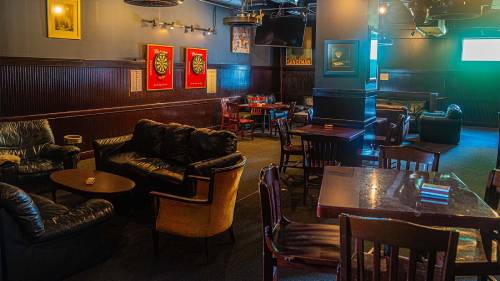 Havana Deluxe was originally a cigars bar but is popular as a liquor bar now. It has been a destination for locals to enjoy an evening of drinks and/or cigars for more than two decades. The bar is located in an exciting location to serve the visitors and travelers in the town alike. Proximity to other entertainment hubs in Glenwood Avenue sums up the mood of the neighborhood's nightlife. The bar has a large space that reduces congestion and stuffiness that's common in such social joints. You can also catch the weekend's live sports on two huge screens in the open space bar.
Explore the Best Clubs to Meet Singles in Raleigh, NC
Clubs in Raleigh are fun and satisfactory when seeking to engage in casual vibe with searching singles. It is pleasing to meet friendly people from your neighborhood for flirting and dancing the night away. Dancing is critical for singles as it unlocks intimacy and sets the mood for casual hookups. This ancient style of socializing has a way of bringing together the regular and seasonal city revelers. Below are some of the best clubs to meet singles anytime.
Solas is leading the pack as a fun and entertainment spot within the city. A charming patio is the first thing that draws your attention when you approach this club. The front space and roof have transparent covers to shield you from the cold at night. It is stunning to watch the street while on the patio; the experience is much better when you party on the rooftop.
The large bar space at Solas is appropriate for hosting private events and parties. A pleasing atmosphere for dining and drinking at the lounge awaits dating partners. There are various cocktails and delicious meals on the menu to match the music's ambiance playing in the background. The waiters are friendly and attentive when attending to your needs - the exact kind of service you'd expect from a high-end club. There is also free Wi-Fi for members.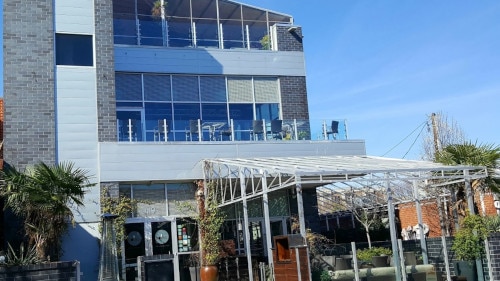 Nadia's Night Lounge presents a cool atmosphere for socializing with fellow party-goers in Raleigh. It is a one-stop-shop for adult nightlife and entertainment. Singles delight on weekends, sampling drinks on the shelves and food on the menu. It is an exclusive lounge to impress a date and with affordable beverages and food. Music playlists from the DJ keep the energetic crowd dancing all night. Singles love this club as their go-to leisure and socializing spots. This is a good venue to host a birthday party.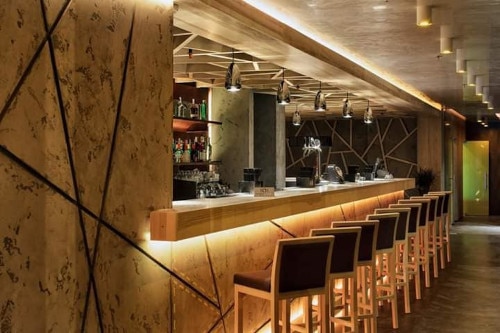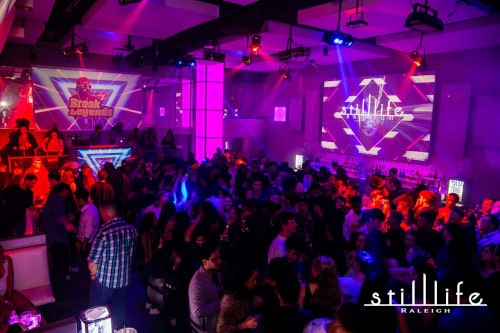 The club is perfect for singles who want an all-round entertainment experience. A good selection of music keeps you moving to the tune all night. Still Life is getting popularity with college students in the neighborhood. The club hosts photo shoots for models and fashion shows. Its space can accommodate large corporate events and other offerings for private parties. A crew is always on standby to assist in the planning and execution of events at the club.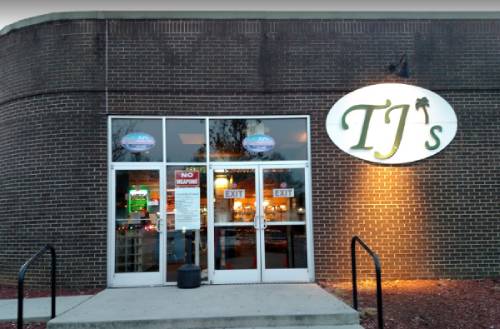 It is one of the best dance clubs to meet new friends and have an amazing time in Raleigh. TJ's Night Life plays a variety of music collections that appeal to the young generation. The wooden dance floor is big, with ample space to burst some moves. Bartenders are friendly and are always ready to take you through the club's servings. There are lots of events in the club that are spread on a year-long schedule. On Mondays and Tuesdays, the club offers the popular shag lessons in North Carolina. This club is the best for meeting singles and, especially if you are looking for young and vibrant ones.
Keep Tabs with Upcoming Events for Singles in Raleigh
Arts, talent, and culture are core components in the heritage of the city. As a single, you can't afford to miss an opportunity to interact with new people because you never know what might grow out of it. Be on the lookout for different calendar events, festivals, and concerts always coming up. Be it a showcase of delicious cuisine or acrobatic performances; they're action-packed for you. Here's a look at the top events for singles in Raleigh you can't afford to miss.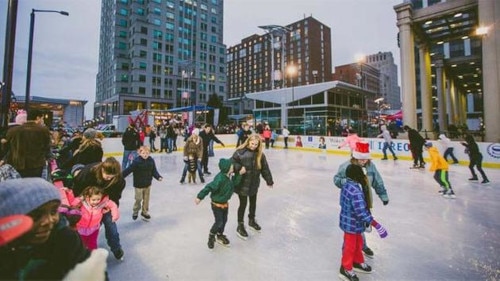 Ipreo Raleigh Winterfest is a two-month long extravaganza between December and January of consecutive years. Singles can benefit from the social platform by meeting new friends and making meaningful connections. The event features winter sporting activities such as skiing and snowboarding. This outdoor event attracts huge crowds from around the city.
It is one of the best places that thousands of ice-skating enthusiasts meet. The winter festival's epitome is the carnivals where you can watch raw talent showcasing their ice-skating skills. Throughout the event, live bands are on rotation, entertaining the crowd with live music — food and drinks are also always on sale.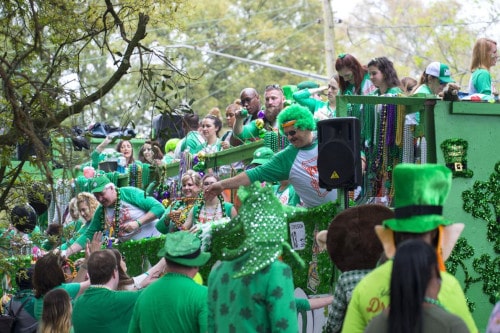 Every year, the city comes alive to celebrate this Irish cultural event. It starts as a parade in the streets and ends as a festival at Moore square. Participants dress in green attire as they match the street in the morning to mark St. Patrick. The event is popular in Raleigh and pulls crowds from local neighborhoods. Traditional and cultural Irish drinks and food mark the celebrations, including activities for the children. Local artists can showcase and sell their creative work at the festival. Raleigh and Wake county bands entertain the crowd at the main event; it is a free event.
Carolina Hurricanes are the NHL team representing the region in ice hockey. Locals attend the matches at PNC Arena to cheer their home team all season long. The capacity at PNC grounds exceeds 18000 people for a game. Fans can interact with the players and coaches during special events at the arena. 
Carolina Hurricanes plan events for all ages at the Triangle. In partnership with the community, the ice-hockey team undertakes children's activities in schools. PNC Arena is a great place to spend the weekends if you're looking to interact with singles. Meet new people as you catch some live sports action from your favorite team.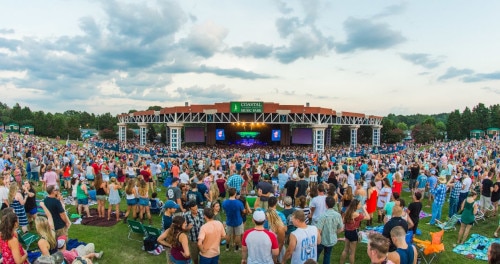 Red Hat Amphitheater is a south coast franchise that offers entertainment and concerts for the Raleigh community. The theater has a strategic location in the downtown that is accessible from all parts of the city. A couple of famous showcases in the entertainment scene take place on this site. Superstars like Chelsea Handler, Maroon 5, and Paramour are among the many artists that have graced this stage. Events at the venue have a unique experience for thousands of revelers seeking exhilarating night outs.
Another premier event for visiting artists takes place at The Walnut Creek. It is an open-air concert for adults — performers on tour partner with Coastal Credit Union to set up this memorable experience in the city.
Outdoor Activities You Need to Look Out for in Raleigh 
The weather at Raleigh is warm, and numerous endeavors make this city great. Natural parks and water bodies offer a peaceful and nurturing spirit to native city dwellers. With the high demand for water boats in the summertime, having your kayaking and boating equipment is priceless. The forest surrounding Lake Raleigh is perfect for nature walks and sightseeing. The environment is relaxing as you can also engage in fishing activities at the lake. Golfing activities take place in the lower part of this area. Nature lovers can enjoy their time at Raleigh by visiting the Robertson Millpond Preserve in the east. This unique canoeing experience in the woods is the main attraction. It is essential to carry your drinking water and safety equipment since the venue does not provide. Neuse River Canoe Trail is an amusement park for a free-flowing river in the state. Harris Lake Park is a popular destination for bikers who enjoy following trails in the mountainous park. You can also launch your boats and canoes to cruise across the lake at no fee. The memorial forest on the outskirts of the city offers a serene and quiet environment. It is a cool site if you wish to get away from the metro noise. There's ample parking space and security for vehicles as you traverse the forest. The natural and well-maintained scenes offer a good atmosphere for picnics with your special one. 
The African American story is deep in the roots of the locals' life. It is critical to visit a couple of exhibitions about the area's rich culture and traditions to understand its history. There are many things to learn about the natives' history at the Museum in North Carolina. The Kids Museum is packed with music and useful resources for children. Accompanying adults can have packed lunch or order food and drinks at the restaurant. It is a place for Raleigh natives to explore and bond as a group. There're lots of things to learn about the world from the centers. Pullen Park is full of adventures with performing artists on site for entertainment. Shows and musicals are the leading arts on display at the venue. It is also home to various symphony and ballet groups that grace events and ceremonies at the park. The North Carolina Museum of Art has exceptional and ancient items from across the world. Famous artists join in the gallery to showcase their work at the venue. Another place you can't miss to explore is the science museums in Raleigh. A couple of tour companies in the uptown can offer reservations for visits to historical streets within the city. The Mordecai Historic and Oakwood parks portray European settlers' history, cotton farms, and foundations of the city. Brace yourself for a ride in Raleigh.