Loneliness is a Bummer: Where to Meet Singles in Mesa

Being in a healthy relationship is everyone's dream. It can be particularly depressing for someone who was in a seemingly stable relationship and then wakes up one day to find their lives took a 360-degree turn and that they are no longer in the loving relationship they were in before.
Loneliness is one of the worst things that can happen to anyone. It is not only boring but can lead to a feeling of helplessness. Even those who are strong-willed and independent need someone to goof around with, care, comfort, and love.
However, the struggle to make a decent living for our loved ones forces us to chase money, forgetting all about the importance of intimate relationships. And this is where dating sites come in.
Say goodbye to classified personals sites and hello to modern dating. By joining any Mesa dating site, you position yourself in loves path, significantly increasing your chances of meeting your potential match for casual dating or long-term commitment. With chat room options and other special features, you can initiate interactions, showcasing you as a serious single who is ready to change a lonely life.
Mesa Singles Bars: Cocktails' Way of Finding Love 
Visiting bars is undoubtedly a great place to unwind as you listen to cool music and spend time with your friends. For singles, it is more than that; it offers a world full of possibilities in hooking up and finding meaningful relationships.
There are a plethora of bars offering impassable dating opportunities for singles in Mesa, Arizona. Here are some of the Mesa singles bars you can visit.
If you are looking for the best place to unwind after a long working day, The Hub Grill and Pub is your best ally. With their amazing discounts on beer and liquor, including the $2 off of rotating beers, it is no wonder it is a favorite spot for singles looking for native men and women. It is undoubtedly a bar that offers much fun for its clientele and a relaxed environment to relieve you from life stresses. To improve your chances of meeting a potential partner, visit the bar on weekends. You'll get an opportunity to sample their famous Happy Hours that commence from early in the afternoon on weekends.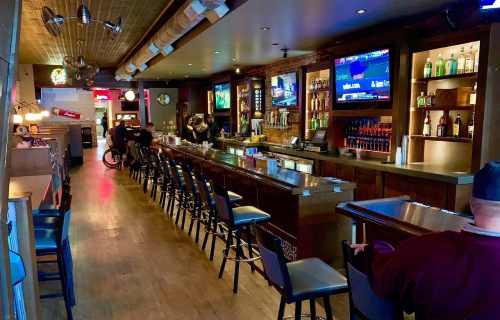 The White Rabbit bar is a lush pub with a myriad of signature drinks. They stay true to their calling of crafting savory drinks, introducing new drinks to meet the specific needs of their clientele. A little luxury indeed goes a long way. So, if you are one who fancies the posh lifestyle and wants to indulge in a few drinks while mingling with singles from around Mesa, make The White Rabbit your local regular hangout joint.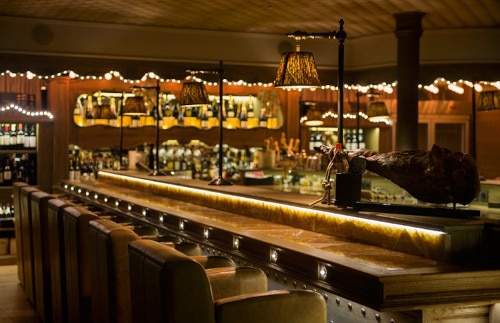 Are cocktails your most preferred drinks? Even if they are not, Scratch Pub and Grill's fantastic cocktail menu will get you ordering one drink after the other. The bartenders' craft in making cocktails go beyond any average person. It is, literally, impossible to pick a bad drink from their savory cocktails, making it a well-liked spot for singles. The dimly lit room and long beautiful drapes create the perfect ambiance for free-following conversations. So, if you are looking to find romantic connections in Mesa, Arizona, Scratch Pub and Grill is just right for you.
Are you a beer lover looking to indulge in a few drinks from local beer artisans that have mastered their craft? Look no further than Chupacabra Taproom. The pub has a cool vibe and constantly updates its tap list to cater to singles and other locals' demands. Additionally, they offer lunch and beer discounts, which helps spark some magic when mingling with potential dates.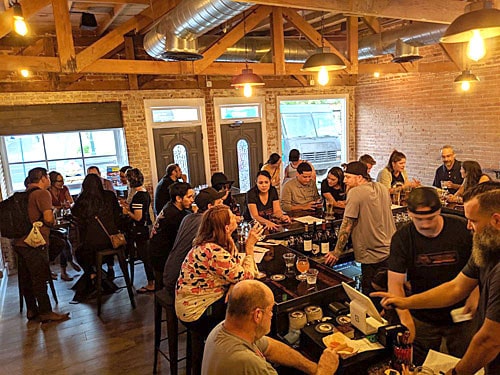 If you are in search of mature love, we got you covered. Where else can you find beautiful older women and attractive mature men singing their hearts out on a fun night other than at a Karaoke Bar? G Bar G Mesa offers Karaoke nights a couple of days a week, unlike most other pubs. If you love singing and would love to get a relationship partner who shares your singing passion, what are you waiting for? Hop into G Bar G Mesa and mingle with potential like-minded dates.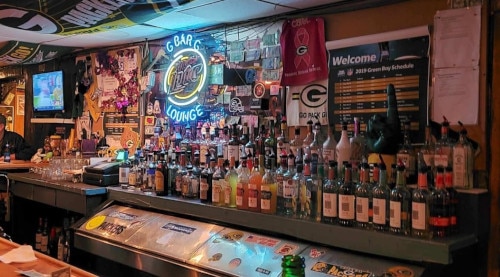 Experience a Mesa Night of Your Life: Best Clubs to Meet Singles
Clubs are a great place to have fun while strategically positioning yourself to meet local singles in and around Mesa, Arizona. It is one of the modern ways of finding love. Gone are the days where clubs were associated with vices. Contrary to popular belief, there are many successful relationships where partners initially met at a night club.
Increase the possibility of being struck by cupid's arrow by planning a night out of fun with friends in the below-named best clubs to meet singles in Mesa. Let us delve into specifics.
If you are looking for a fun night out with friends and open to mingling with both men and women, Denim & Diamonds is the best place to hang out. The club's excellent DJ is well-versed with all music genres, ensuring you are well entertained throughout the night. Due to its popularity, singles flock the premises in search of a wild night out. The club's drinks collection is versatile and will always have something with everyone's right alcohol content. If for you, a night out involves uncountable hours on the dance floor, Denim & Diamonds has a large dance floor where you can show off your 'killer' moves to increase your chances of catching the attractive eye lad or lady you are eyeing.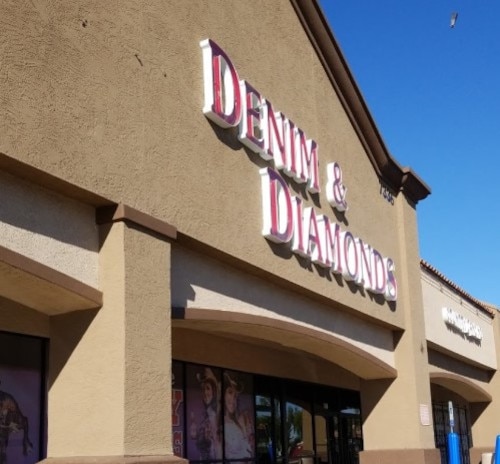 In romance, it is not all about long-term relationships. Sometimes, all a person needs is a fun encounter. If you are an open-minded individual looking to meet new people while enjoying electric burlesque performances, Club Red is the place to be. You will rarely miss women and men who have the same thing on their mind as you — finding casual hookups during such performances.
Here is your chance to unwind and release your stresses as you enjoy live performances from local artists for those that love live music.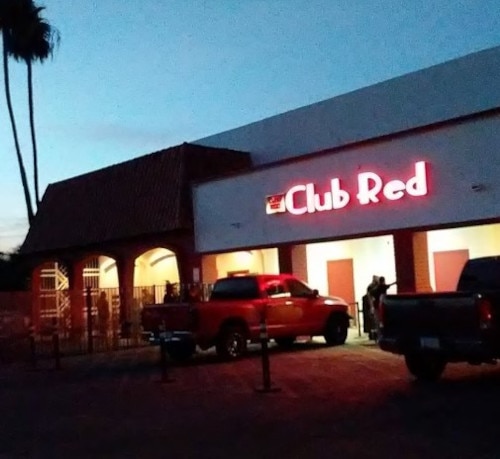 Are you big on décor? Are paintings and wall art fascinating to you? If your answer is yes, make a point of visiting YZ's KTV Karaoke Café on 1350 South Longmore. Get treated to the best of all music genres and especially pop. Considering their unmatched customer service and the available drink choices, you will rarely miss a party with many eligible singles going down here. It is a posh-looking club, so make sure you are dressed to impress; that is if you want to land yourself an attractive potential match.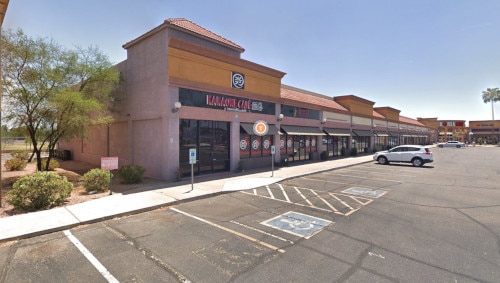 Pretty Please Lounge; the name speaks for itself. With the luxurious couches and cool music comes a plethora of pretty women. The club also has the perfect romantic ambiance. Despite being a small place, it is an upscale nightclub with a mysteriously seductive vibe to it. As such, it is highly likely to find beautiful women and sturdy young men seeking a night of their life and a chance to meet other attractive singles.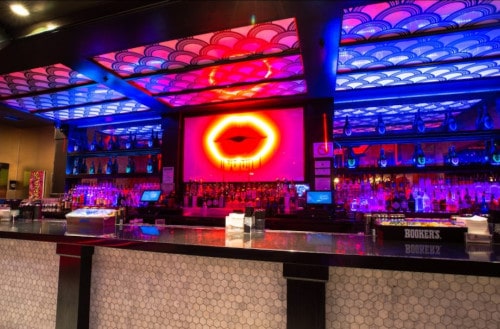 Don't Miss Any of These Events for Singles in Mesa, Arizona
Being a small town, unfortunately, there are not a lot of events for singles in Mesa. Individuals seriously looking to interact and meet other singles might need to expand their search boundaries to the nearby Phoenix. Additionally, locals can try their luck at love by joining Meetup. Meetup is an app that consists of various groups where people can join and increase their chances of connecting with people who share the same interests and hobbies. There is a list of some events for singles in Mesa you can enjoy.
Soccer is one of the most celebrated games in the history of sports. Pick-up soccer Phoenix is a group that focuses on holding all-rounded soccer events. By all-rounded we mean, soccer action for beginners, intermediate, and competitive players. Some of the events include Wednesday soccer, North Phoenix Pick Up Soccer, and 8 v 8 BIG Goals Pick Up. Is there any better way to get a good workout while interacting with singles who have the same love for soccer?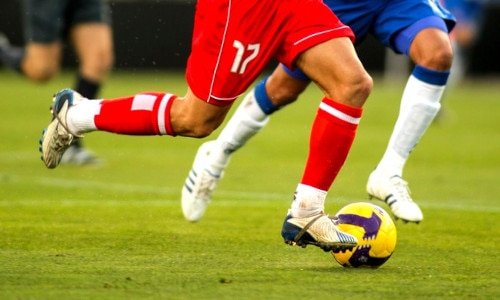 Located at Mesa Arts Center, Grandma's Piano Bench is an event where Mesa locals, irrespective of age, gather to listen to heart-warming classics. It is the perfect place to listen to cool music as you interact with other people who enjoy soothing piano sounds. Additionally, it is a great way to pump up your afternoons with shows from local artists and other entertainers. 
As a person who loves to indulge in a few drinks, do not be limited to clubs and bars. Once you join the Prescott Cocktail tour, you expose yourself to a drinking spree in the best drinking joints from within the Courthouse Square and Whiskey Row. With the help of a guide, tour members visit four to five bars, trying out different drinks and signature cocktails. The tour is mostly accompanied with short lessons where members learn the history of the establishments they visit and attractions they come across along the way.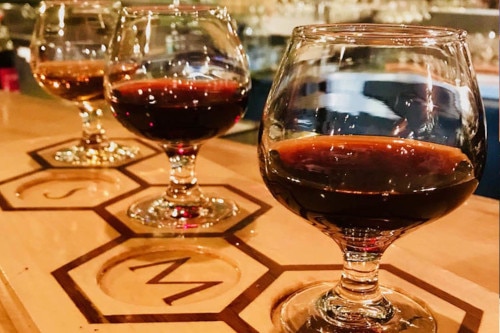 Mesa Music Festival is one of the biggest music gigs in Mesa. It is an event specially organized to celebrate and premier up and coming artists. It is a free music festival that hosts hundreds of bands, who are given the rare opportunity to meet renowned music publishers and record label executives. These industry giants give them invaluable advice on how to break into the international music scene. Considering the thousands of eligible bachelors and bachelorettes who attend the annual event, there is a high likelihood of meeting natives interested in friendships, with a chance of culminating in something more romantic.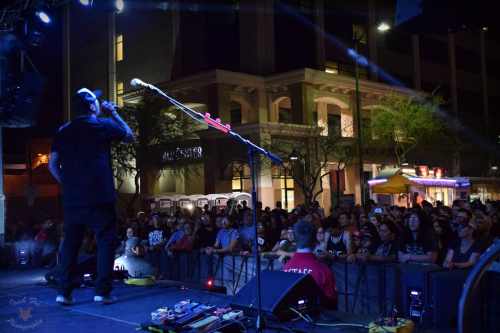 Do you have an outgoing personality and looking to meet people from various cultural backgrounds? At Roy Track Memorial Mesa Pow Wow, you'll find events such as the Gourd dancing and night contemporary concerts suitable for people from all backgrounds. And the best part is that everyone is welcomed and can mingle as much.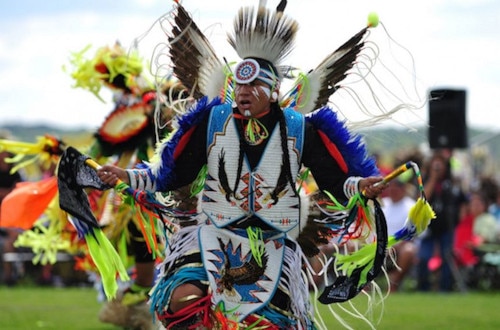 Other Places to Meet Potential Singles in Mesa, Arizona
Mesa offers an array of places to meet both men and women. You'll rarely walk in Mesa's streets and not see attractive locals with whom you can build lasting relationships. Apart from the streets, these attractive faces are also seen in other public places such as the grocery stores. For the health and wellness fanatics, the gymnasium is a viable place to find love. Incidents, where there is undeniable chemistry between gym mates, are not uncommon. In all the scenarios mentioned above, some people will have no difficulty using the cold approach method, which surprisingly works perfectly. If you are shy or introverted, it can be quite tricky to walk to someone you find interesting and ask them out. It could be in the supermarket, coffee shop, or on the subway. If you are serious about making a connection with them, you can use a few strategies to ensure you are not the 'weird guy who asks strangers out on the street.' First, you can walk up to a stranger and ask a general question. For instance, you could ask them if they know of a restaurant that serves good tacos. That alone is a good conversation starter and lucky for you if they keep the conversation going. You could also try asking for directions to any attractions within the city or any book clubs from around. However, avoid using awkward pickup lines and funny compliments. Just be soft and do not, in any way, give off any romantic energy. It is not only creepy, but it also scares off potential partners. The results might not be immediate, but regular cold approaches in random connections.
As earlier stated, do not be limited by your imagination. Mesa, Arizona, has plenty of parks where people can relax and unwind from life's hustle and bustle while interacting with other people. For instance, Pioneer Park is a popular family recreation and sporting spot. Riverview Park Kid's Playground is also a great option if you are looking for mature love. Many parents take their kids to play at the venue. Considering most visitors share a common denominator, single parents will readily mingle and bond over parenthood's joys and struggles. With continued interactions, sparks of love might be ignited, paving the way for full-fledged romantic relationships. Additionally, a decent number of Mesa, Arizona locals love to laugh. It is no wonder you will never miss a comedy club as you move around the town. So, the next time you want to switch up, think past the city clubs. Opt for less thought-of hangout joints like comedy clubs. These shows are not only packed with single people, but they are also ideal places to find mature love. For sure, nothing beats a few glasses of your favorite liquor and a couple of good jokes.