Find Out Where to Meet Singles in Tulsa

Oklahoma offers so many opportunities to live life to the full, and you won't feel disappointed when you're looking for true love in Tulsa. You can make your love life a lot more exciting just by identifying the right way to find you a partner. Today, nothing works better than joining a Tulsa dating site where you can register and take advantage of numerous features to interact with like-minded individuals. It makes casual dating a breeze, as you can find a huge database of personals under one roof. The availability of a chat room is yet another reason why joining a dating site should be at the top of your list.
Interestingly, you can find so many date-worthy places in Tulsa. These hotspots help you find a partner and also serve as a perfect dating venue to meet your new companion you've just met online. Here, you'll discover a thoughtful collection of activities, eateries, bars, clubs, and so much more to have a fantastic first date. Check out these options and be sure to explore them to add more flavor to your romantic life.
Tulsa Singles Bars to Explore
Whether looking for a partner or searching for a place to call your dating venue, you can always head to one of many bars in Tulsa, which is rightfully called the bar district with so many options to select.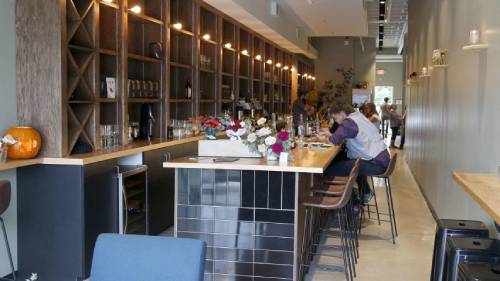 It's one fine option to make your date night quite memorable. Pick Thursday night to meet your love, and you'll take advantage of some nice settings, as they make a sunset toast on Thursdays. The venue is still quite comfortable and exciting during the rest of the week, too. The place is quite lively, but don't expect it to get too wild, though.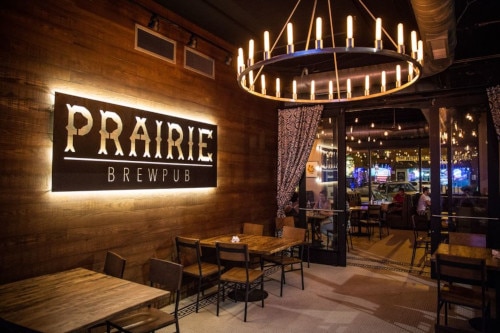 If you'd love to share a beer with the love of your life, choose this brewpub, which is a perfect location in downtown Tulsa. You'll love it for the quality of food they offer along with locally brewed craft beer. You'll witness Brewers Prairie Artisanal Ales here along with some very unique brews at this brewpub. Quite interestingly, you can also enjoy lunch with your partner on the weekends. But, the evenings are going to be more exciting, especially when you arrange everything on the huge patio at this brewpub.
Valkyrie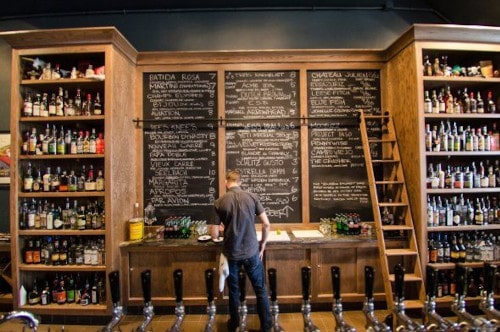 : It's one of the most popular bars in Tulsa, as you can get anything your heart desires. Just let the bartender know what you're craving now, and they'll make it available – no need to check the menu, guys! You'll be able to enjoy some amazing craft cocktails in a perfectly cool atmosphere. Date nights will get exciting here while getting a chance to order drinks that will surprise your taste buds. The drink menu is simply outstanding, especially when you talk about delicious wines and beer. You can make some future plans with your newfound love while admiring the craftsmanship of those drinks.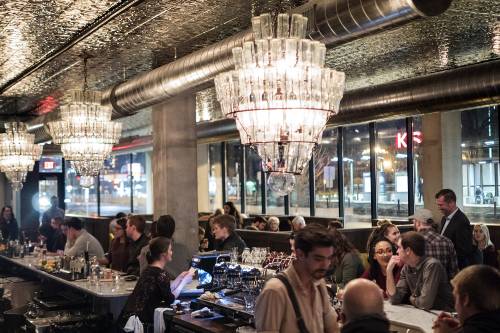 You'll surely be wowed by the experience you get at this amazing bar, which is known for its intimate ambiance and focus on quality. Both you and your partner will surely appreciate those best-crafted drinks in Tulsa. This kickass, craft cocktail destination can also serve you with awesome coffee, so order that if you want to keep it more formal. Don't expect those drinks to come cheap, though – after all, the quality is going to cost you something, right?
Tulsa Singles Clubs to Visit
When you're in Tulsa looking to pounce on the first opportunity you find to get laid, you should consider staying at a hotel near the Blue Dome Entertainment District. You're going to witness vibrant nightlife in this area, with so many bars and clubs to choose from. Around the area, you can also find many interesting destinations and some of the best clubs to meet singles in Tulsa. For instance: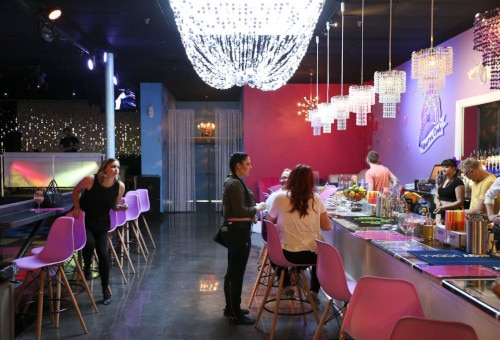 : If your goal is to try something unique, you may consider paying a visit to this unicorn-themed dance club. You're not going to forget the ambiance you witness any time soon. It may be a bit wild place to arrange your date, but it can surely be a place to pick a girl in this part of the world. You can wear your dancing shoes and enjoy while DJs play electronic dance music. You can also get lucky and be part of special event parties and witness themed nights. Everyone just loves the confectionery craft cocktails here, and you're going to appreciate it as well. Interestingly, you get all the drinks you order with sugar rims and lovely candy garnishes. So, expect a fun night out with someone you love!
Are you looking for the hottest nightclub in Tulsa to pick up girls? Look no further than Rodeo! It's going to be your favorite place after your first visit, especially if you explore it during the weekends. It's perfect for dancing and ordering your favorite drinks. It serves as a popular concern venue for dancing, DJs, and ladies' nights. You're going to fall in love with its college-friendly country bar where you get to choose from a variety of drinks. The great thing is that you can pick your own special space here, called VIP booths, and enjoy with your dating partner.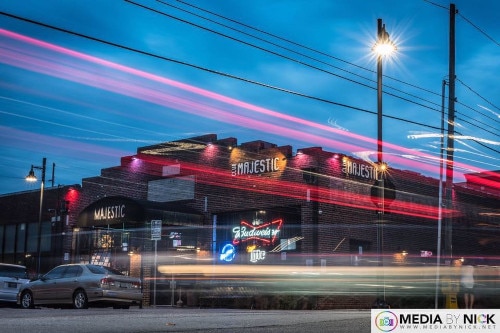 For those looking for a wild experience in Tulsa, this nightclub will prove the best. You can enjoy live entertainment there and have fun playing pool while hitting on girls. Another interesting thing is that this nightclub is actually a LGBT-friendly dance venue, so you'll find it exciting if that's what you're looking for in Tulsa.
If you don't want to get too wild and to look for rather serene places with opportunities to enjoy the evening with your partner, try the following options:
Polo Grill: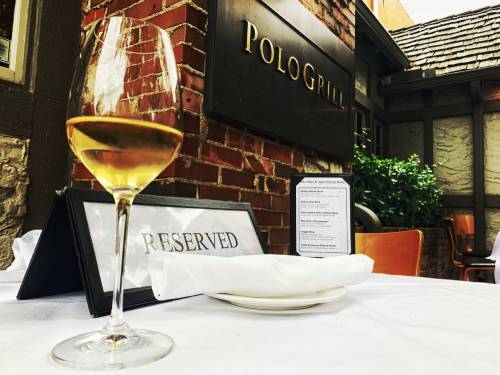 While it's mainly an American restaurant with quality food to order, you can still find enough opportunities to meet new girls and enjoy some dancing as well. You can make reservations and afford the luxury to eat in the wine cellar. You'll remember it for its upscale dining and extraordinary cuisine. The impeccable service will also make it a truly romantic experience if you're coming with your partner.
SMOKE. On Cherry Street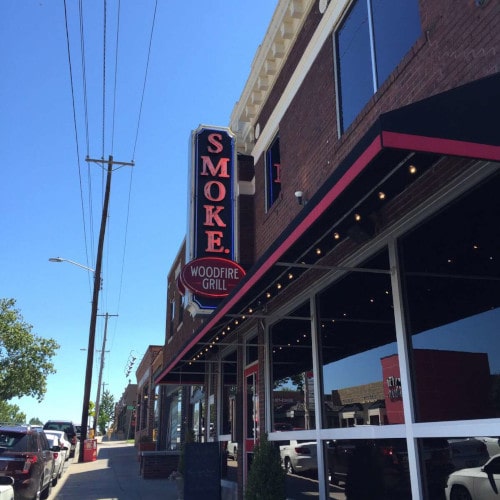 : This truly amazing American restaurant and gastropub will keep you entertained for as long as you choose to stay here. Its relaxed atmosphere will give you the chance to connect with your partner on an intimate level. The food is just outstanding, as they use fresh, local ingredients only. Don't forget to order the risotto, pumpkin cheesecake, and salmon.
Take Part in Events to Enjoy Dating in Tulsa
You can take part in many events and find women walking near the Blue Dome during the day. The vibrant nightlife in this part of the world will bring more opportunities to connect with hot girls, though. You can pay a visit to Utica Square, which is the major shopping district here. Similarly, the Farm Shopping Center, Tulsa Promenade, Woodland Hills Mall, and Tulsa Hills Shopping Center are some other nice places to meet Tulsa girls. If you're specifically looking for events for singles in Tulsa, here are a few options to consider: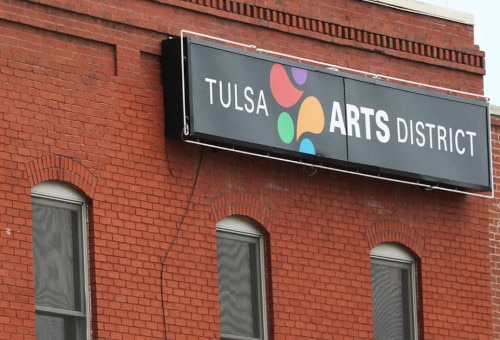 You should plan a visit on the first Friday of the month to be able to take part in the event called First Friday Art Crawl. This is where you can find local galleries as well as businesses showcasing local music acts and local artists. Come with your partner, and you'll love experiencing glass blowing, chocolate making, and pottery, of course. To enjoy the art venue to the full, be sure to arrive early. There, you're also going to find many of the best clubs, restaurants, and retail businesses. Start your exploration with a cocktail at one of the bars in the Tulsa Arts District and keep looking around for opportunities to meet girls. When the evening comes, you get a completely new experience while dancing your heart out or spending time in bar hopping. If you're coming with a partner, you're going to love a stroll through Guthrie Green Park.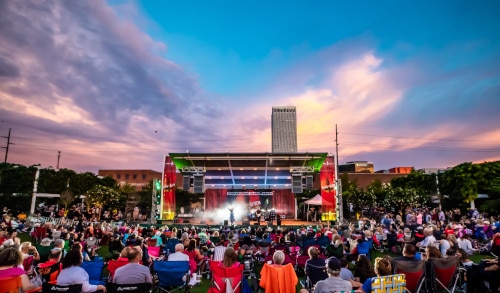 This industrial square block is perfectly located in the heart of the Arts District and is a perfect attraction for art lovers. You can always arrange a visit to this community town square with your partner to enjoy the performing arts, or you can hope to meet new singles here. It serves as a source of ecological awareness, health and wellness, and cheerful appreciation of the performing arts. The best thing is that most of the events here are free and open to everyone, such as movies, concerts, markets, and fitness classes.
The Attractions You Can't Miss in Tulsa
If you're not into dancing and drinking, you can still have plenty of fun in Tulsa. Online dating will help you work with your partner to determine the best places to explore together. If you're looking for a place to order nice coffee, the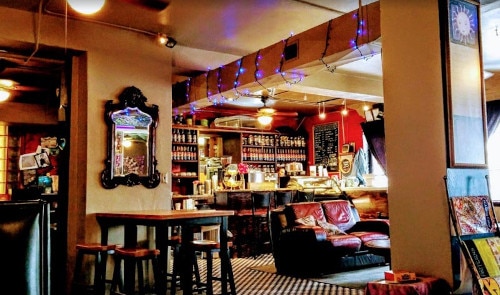 is surely a great option. You'll find it perfect with its comfortable seating areas, music, board games, fireplace, and much more, including fine deli foods and awesome desserts. You can find many other attractions here to make it a pleasant outing for both of you. For instance: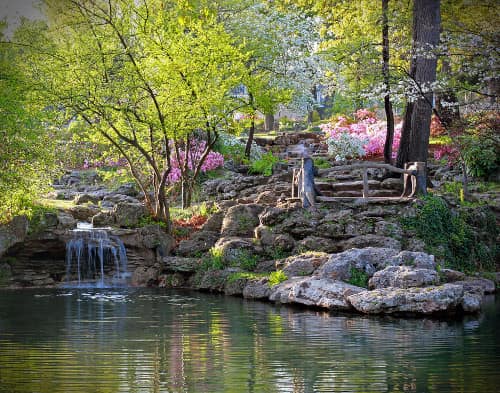 : You can visit this park at any time of the year and still have a romantic outing. It gets really romantic in the spring, where there are daffodils everywhere. During the fall, you can enjoy a perfect stroll between gorgeous leaves. While it's not huge parkland, it's one outstanding place to explore your romantic side in the heard of Midtown Tulsa. It has served as a perfect venue for thousands of weddings, graduation, and anniversary pictures. It's not far from the Utica Square shopping center, so you can go shopping after a romantic walk with your partner.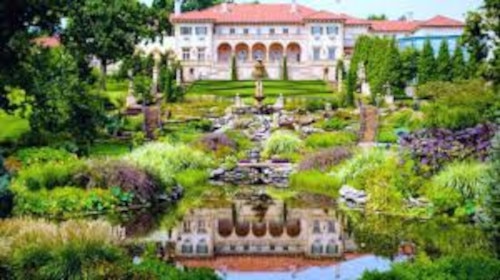 For those with a tilt towards everything related to arts, this museum is going to offer a lot. It's perfectly located inside an Italian style villa with some outstanding exhibits from American European, Native American, Asian, and African artists. Around the museum, you'll find lush gardens, which help make it a reasonably good place to enjoy with your dating partner.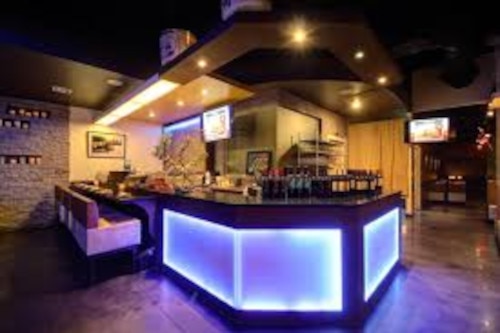 If you already know your partner is simply in love with Japanese cuisine, you should arrange a date at this Japanese fusion restaurant. A visit here gives you the opportunity to taste some delicious food prepared by three top chefs who use different styles of cooking. Your experience in this restaurant will be unique and memorable, especially considering the fact that the team of chefs here constantly strives to come up with new specials and recipes. When here, don't forget to order the tuna hut, the lobster mango roll, and the peppercorn steak teriyaki.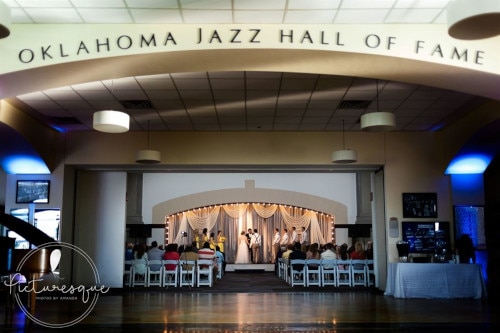 : Located in the Tulsa Union Depot, the Jazz Hall has undergone some extensive renovations in recent years. Here, you can witness individual blues, jazz, and gospel musicians as well as top-of-the-line music groups from the state. You can also explore a museum with memorabilia, artifacts, and photographs related to local musicians. You can also witness some art programs, concerts, and other events throughout the year.
The fact of the matter is that you can find an exhaustive list of bars, clubs, restaurants, museums, and so many other attractions to make it a romantic day out with your newfound love. As there are so many options, it's always a good idea to spend some time discussing those venues with your partner, and that's when a dating site with instant messaging and chat service will matter a lot. So, pick the right platform, and you'll notice the dating scene becomes a lot more exciting and productive for you.