Creative New Orleans Date Night Ideas

New Orleans is a city that encompasses some rich history according to the fact that it is the Southern part of the United States. For those seeking some intimate and enticing dating spots in New Orleans, ideas, and things to add to their to-do list, this city will not disappoint. We aspire to provide you with the most detailed yet useful information regarding hotspots that you and your cutie pie can cuddle up to or venues where you can let all your inhibitions out and simply let loose. This city of the Southern States is close to the Mississippi River, and many places offer the perfect New Orleans dating spots, with various activities that a couple can get engrossed in to make their first date experience full of Kodak memories. A city rich and diverse in culture, there are several opportunities to learn more about one's history and explore new cultures while bonding with a new flame.
First Date Ideas: Where to Go in New Orleans
People linking up for the first time have to endeavor to make a good first impression. These first impressions need not always be as pricey as they are sometimes made out to be. For instance, in the city of New Orleans is an aquarium known as the Audubon Aquarium. It is an amazing spot for anyone looking for a venue to be intimate with their partner while also experiencing a few new things (if the intimacy isn't new in itself). Talking of new experiences, you may be privileged enough to witness mating shenanigans of seahorses while getting better acquainted with some African Penguins upon visiting the aquarium. Talk about an eye-opening experience both in terms of getting to know your partner while exploring a few things about nature that you probably never had any idea about.
At the Bacchanal, everything shouts out 'romance'! This open restaurant and bar offer an exquisite environment for that first date, one that will provide some serenading music to bring out the romantic in all of us, while the ambiance also provides a background of high swaying trees and oftentimes, some live music for that right balance when it comes to creating an intimate aura. For the first date idea, this is the perfect place for drinks and dinner while relaxing and having fun with your crush or, potentially, your future spouse. Romantic getaways need not always be on a remote island away from everyone you know… some of the most intimate occasions occur right within your hometown, among local talent like musicians, while surrounded by historical artifacts. Another relaxing activity that could make for a great first date is movie-watching. However, a burlesque opportunity may fall under a different category, just not for first-timers.
The Theatres at Canal Place show a variety of movies, including some Indie films, and all this in an intimate seating setup for those who'd like to snuggle as they get to know each other better. Additionally, there is also The Broad Theater and a much older Pry Tania Theatre. If first impressions don't mean much to you, and they might not in this case because you will remain with your clothes on, there is the option of visiting a burlesque show, maybe experience some striptease for the first time and get to know how strongly (or not!!) your partner feels about such.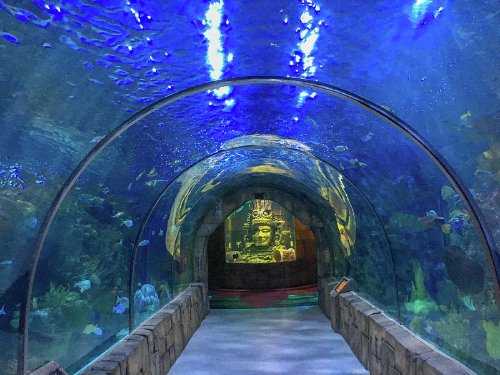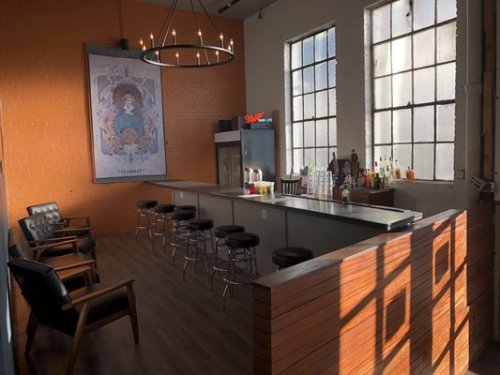 Fun Date Ideas: What to Do in New Orleans
What could be more fun than some kayaking activity down a river? Along Bayou Saint John, couples can take on some kayaking, with one of the same or on a paddleboat if you so prefer. It is a definite plus for anyone looking for some action while having good companionship along the way. Nothing beats a workout with a partner, burning a few calories as you develop a burning desire for them too. This activity doesn't have to burn a hole in your pocket, nor does it have to take up too much time in terms of preparation, be it choosing the right outfit or finding the best rates for an eatery.
Another option, which would be as exciting if not more enjoyable, is the dance option. Yes, if dancing doesn't bring out the romantic in all of you, you might have to rethink the possibility of other dates (just kidding). For first time dancers or the novice, NOLA Jitterbugs offers an exhilarating way to spend an evening tangoing and swinging to some sensual music. There is even an introduction to Swing Dancing, which can lead to very intimate moves on and off the floor. Flirting with your partner could not be more fun than during a dance lesson, or after hours, when you and yours take to dancing on your own time. It is the perfect idea for anyone in the vicinity of New Orleans, and there is an added advantage, too; you pay what you want!!
Of course, there had to be some sporty type of event to add to the list of fun date ideas; it wouldn't be complete without one. Bowling has always counted as a fun option, especially because it requires very little ensembles. It could include a designated driver, wingman/woman to tag along and play along if there is a need to break the ice. In New Orleans, Fulton Alley caters to its clients in an executive style, with leather couches, a bar, and courteous, professional hostesses. Interestingly enough, the lighting offers somewhat of an experience that mimics a romantic night eatery. Again, competition is always welcome during a night out, and this will definitely bring out the competitor in all of us while truly portraying how shy or social someone really is.
And just in case one missed the annual Mardi Gras, they can always make a fun trip for two and hop on a Segway, a bike, or bus tour and explore what this traditional event was inspired by and what it has to offer to locals and visitors alike. It is a perfect getaway from the formalities of restaurants and expensive dinners. Take a stroll down memory lane too and spark your partner's interest in your as well as the different cultures around you.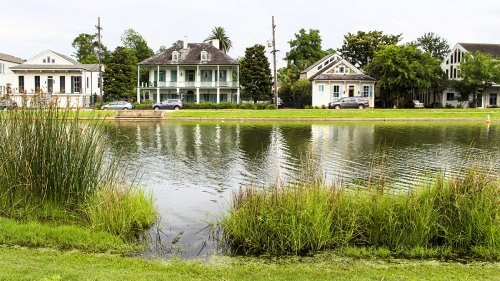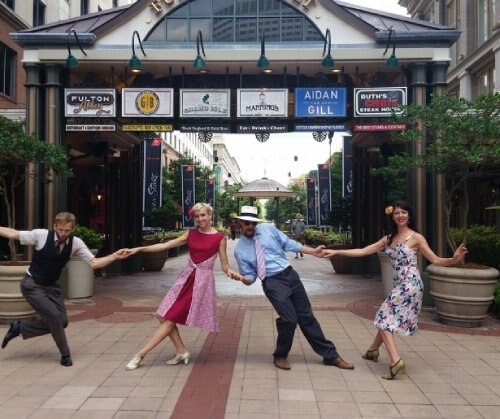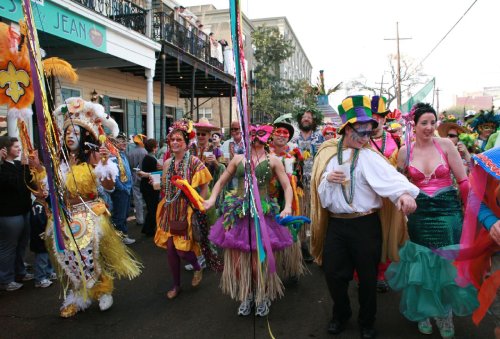 Romantic Date Ideas for New Orleans
What could be more exciting and romantic than having the hair on your neck tinge a little? Yep! Some tarot card reading is always fun when it comes to having your spirit shaken a bit. A romantic evening in New Orleans should involve a visit to the Jackson Square for some fun Palm Reading, while an unscheduled dance or live performance serenades you. Taking a walk down this Square can be extremely romantic, especially as you walk among the dizzying star lights and maybe even partake in a beignet from a certain Café du Monde, all while staring into your beau's eyes.
As we proceed to more romanticism, you can make a booking at the Hotel Monteleone, where a Romantic Interlude Package is on offer, perhaps just the allure you need to entice and court your partner while down in the Creole. Incidentally, there happens to be a French-oriented market for artists and their pieces along Frenchmen Street, also within New Orleans. Artists sell their products here, during nighttime, and it's the perfect setting to buy your sweetheart a few novelties, perhaps with European themes and a touch of Southern culture.
Live jazz music always adds a spark to a romantic night out, and along with tasty food and a few cocktails, one can only anticipate a climax to a night well spent with the right partner. At The Carousel Bar and Lounge, this is exactly what you will get. An ambiance that can only be described as intimate, inviting, and romantic, and sets the right tone for all that a flirtatious night out should involve. The meals are to-die-for too, with options of the blue crab crawfish beignets or shrimp potstickers accompanied by fine wine and gin cocktails. The thought of this combination alone is enough to have you salivating and anticipating paying the place of a visit, and so you should, for that romantic night out in New Orleans.
In case you would love to partake in a tour, there are horse-drawn tours and rides around the city, many taking visitors and couples alike, around historical sites that carry with them memories related to slave owned plantations et al. These are perfect rides to let you and your partner learn a bit of history while getting to know each other better.
Finally, we highlight a historical part of Louisiana, one that brings back memories and is bound to help you create some new ones too. Romantic date ideas in New Orleans should include a cool activity like a boat ride, preferably one that takes you around the city's outskirts while giving you a glimpse of this city per se.
This boat ride along Mississippi can be taken on the Creole Queen and The Steam Boat Natchez, and you would be glad to know that both of these have specials for that special Valentine's Day treat.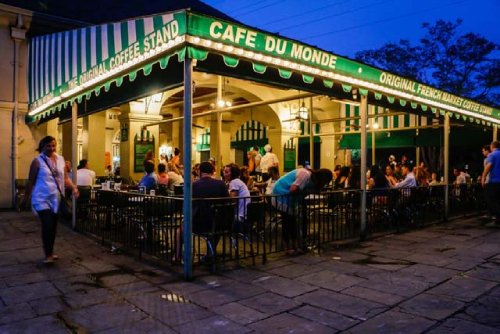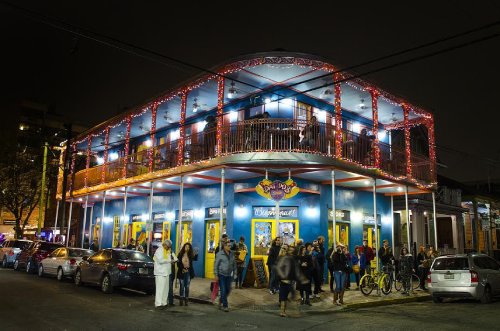 Cheap Date Ideas for New Orleans Singles
Cheap or affordable dates are the way to go for many couples, especially as you try to make as many engagements as possible. Cheap afternoons or nights out are totally doable in New Orleans and could lead to unexpectedly romantic turnouts, more than one may have previously perceived. One doesn't have to look too far for dirt cheap alternatives for an affordable night out because cheap will definitely make it harder to make a good impression on your sweetie. However, there are some pretty cheap, if not free, alternatives within New Orleans.
A hike along Bayou Coquille Trail will reveal some mangrove and palmetto trees, exposing you to some swamps and bayous along the way. This terrain has a certain uniqueness that will leave you and yours with some memorable experiences and will definitely inspire you to make a connection a few more times. Trails are perfect for exercising while taking time to converse and have intimate breaks, ones that you may not get to have when visiting restaurants all around the city.
New Orleans is rich in culture more than most cities within the United States. That being the case, several museums provide insight into various cultures that have helped shape the face of present-day New Orleans. These museums offer a great opportunity to learn about different cultures and histories again, such as the Backstreet Culture Museum, the New Orleans Museum of Art, among others. A cheap date idea like this carries with it lots of opportunities to maximize on time alone with each other.
Last but not least is the Music Box Village. Inspired a number of years ago, when a group that promoted civil engineering, through displays of artistic work, decided to create what ended up being known as a 'symphony of musical sculpture.' Now, it provides an arena of exploring sounds in different ways using different channels simply for fun. It is perfect for an affordable link up, and one can only imagine the limitless opportunities for a flirtatious and intimate afternoon within these grounds. It is an enchanting place that offers memorable experiences for people from all works of life; therefore, it will not be too hard to please either party on a date. It will definitely be a fun afternoon or night out, and although these options do not revolve around drinks or dinner, they are a precursor for what will transpire once you set up another date, filled with a night of dinner and drinks galore.