Cool Date Night Ideas for Bakersfield for You

Bakersfield is a city located in the United States' largest state. That being said, its location also caters to more activities than would be found in, say, upstate New York or even Pennsylvania. The sunny climate makes for more fun activities, especially for the outdoorsy type, but that does not mean that there any less activities for the introverted or those who simply prefer to be indoors. Dozens of activities are available for your picking, be it hiking or walking along parks to theatres and, of course, bowling. This city will have you spoilt for choice when the need to select the perfect, romantic dating spot comes up. Let's take a look at some of the attractive spots for dating in Bakersfield up for selection, ranging from penny-pinching options to adrenaline rush escapades.
First Date Ideas: Where to Go in Wichita
Your first meet can be quite nerve-racking, and this goes for all dates, whether it's with someone you have been acquainted with for a while, or it is your first meeting, and you need to make that mind-blowing first impression. That being said, these first impressions don't have to break the bank; neither do they have to leave you sweating at the thought of what may go wrong. Theatres always provide the perfect setting to let loose on your first day. At The Empty Space Theatre, you can enjoy Shakespeare's plays as well as some coming-of-age comedy, which makes for a great way to break the ice. More musical and theatrical amusements are available at The Gaslight Melodrama Theater and Music Hall. For those wishing to take on a more subtle and old school approach, there is the option of a movie marathon at the Edwards Stadium 14 Cinemas. The list would not be complete without the epitome of movie theatres; what with the Fox Theatre within Bakersfield, one even has the option of rented out the premises for a 'private' function. You can also visit the Bakersfield Symphony Orchestra and listen to professionals performing while being guided by elite Maestros like John Farrer. Your first date will not be a disappointment. There are, of course, other choices that are just as exciting for you to choose from.
How about indulging in some exotic cuisines? That ought to present a flirtatious atmosphere and perhaps give the couple some time to gaze into each other's eyes. Take a stroll and visit Mama Roomba for a night of drinks and dinner, without the hustle and bustle of inner-city workings. The restaurant is located along Eye Street and provides its customers with cool music to serenade the couple while they savor the Caribbean dishes on offer. It is the perfect set up for the first date, as it gives the couple ample time together to really get to know each other. To top off this list of the first date ideas, we had to include somewhat of a competitive activity that is cool yet fun to partake in for first-timers. You and your partner can team up at the Escape Room to find hints and solve a few puzzles. When looking to break the ice, nothing helps you to achieve that more than engaging in fun activities that help you get the edge and anxiety off.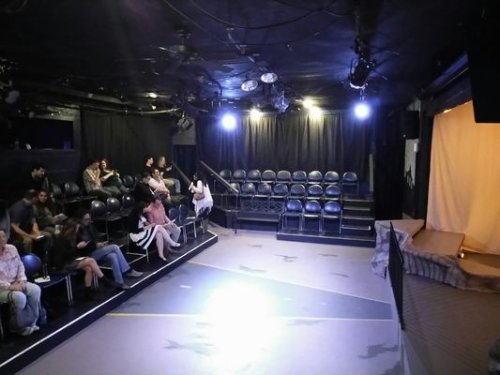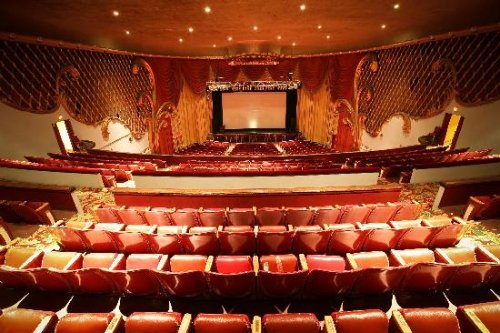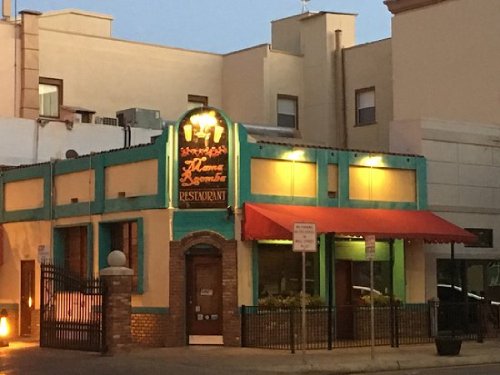 Fun Date Ideas: Things to Do Around Bakersfield
At Flirt.com, we aspire to give you the best insight as far as what matches your preferences and what makes sense regarding the same; we do not simply provide a list of places to visit and things to do. So, for that special day that needs to be fun and romantic at the same time, Bakersfield has some mind-blowing escapade, including hot air ballooning. The company responsible for facilitating this is Professor Muldoon's Hot Air Balloon Company. This is not only an intimate getaway choice, but it is perhaps the most unique of all ideas. To make it even more fun, you can take up the ride during the early hours of the morning and witness the break of dawn while up in the air. As if that wasn't enough, you get to pop and toast to champagne once you are back on the ground; what better way to celebrate the kindling of your relationship than that! For those who prefer to keep their feet on the ground at all times, there is always the option of bike riding with Bike Bakersfield. This ensemble will provide bike riding and hiking alternatives and the experience of Full Moon Bike Riding or take to watching movies around the Canyon and hiking at the Wind Wolves Preserve. Physical fun activities allow couples to break away from the hustle and bustle of everyday life as they get to create rapport and bond with their sweethearts.
For the outdoorsy ones, a trip to the forest may be in order. Not just any forest, though. The Sequoia National Forest offers opportunities galore for hiking, horseback riding, fishing, swimming, and not forgetting boating. These cool activities will definitely make a fun date idea, and if that wasn't enough, you could take up some painting at the Corks and Strokes. Let your creative side out and allow it to shine to the world while also flirting with your new flame and letting them get to see your perhaps hidden but more creative side. Interestingly enough, this particular dating spot is a BYOB kind of theme, so you may have more fun than you had anticipated. You also have the option of taking your painting (and your bottle, of course) home with you once the exercise is complete. All these choices are pocket-friendly and won't create too much anxiety as you plan what would be cool, fun, and romantic, yet not too hard on the pocket. Speaking of romantic activities, here are a few that could be added to your to-do list.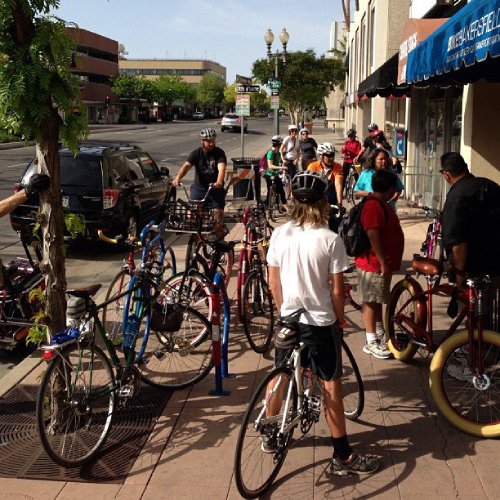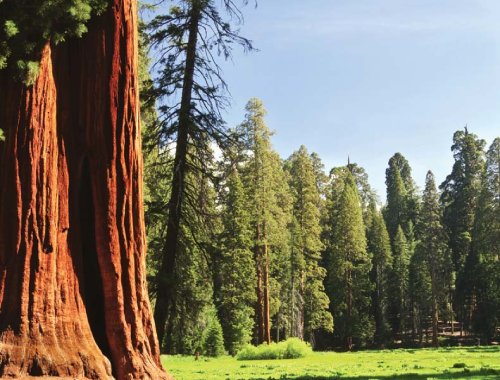 Romantic Date Ideas for Bakersfield
A romantic rendezvous almost always involves a candlelit dinner at an exclusive place (if possible) serenaded with fine music and ambient lighting to boot. At The Mark in Bakersfield, you get all that in a plush setting with subtle lighting to help you get that romantic setting doing. It is the perfect place for you and your sweetheart to bond, build some rapport while getting intimate to some fine dining and drinks after that. It offers superb quality grilled foods, which include seafood and meat. Take time to savor these fine dishes while having fun and listening to some music, which incidentally might come from a live jazz band on the weekends. Just the thought of visiting the establishment is enough to have you putting down on your to-do list, and there are more choices.
At Luigi's you will find Italian food to shop for or to eat at the restaurant. It is an establishment that has a history in Bakersfield, stemming from the early 1900s. Being an Italian grocery store cum restaurant with specials daily, and what better way to have a romantic engagement than to indulge in some tasty Italian cuisines. If you are a Baby Back Ribs lover, you may have to show up on Friday to compliment that meal with some Rigatoni Pasta. Feed your partner some spaghetti and get your and their hands sticky with your ribs' sauce; nothing can be more flirtatious than that, and maybe, just maybe, you can take-out some leftover ribs for a nightcap with your flirty partner. All it takes some imagination and the right dating spot to see you through.
Last but not least is the Murray Family Farm. It is a garden of endless varieties of fruits, and it has been around for decades. It is a unique idea for a date also because you will have more than enough quality time as you pick and admire different species of fruits and animals. There are acres upon acres of land that has been cultivated for you and your partner to explore, including mazes for you to work your way around, as well as wagon rides, and toward the end of your tour, you will have seen what it takes to bring their products to their local grocery stores. Finally, take a load off and enjoy some smoothies and maybe savor a few pies. It is a unique, cool, and romantic date idea for anyone seeking something different yet still wants the outcome to be as romantic and fun-filled as possible. Just get an experience that will leave you and your partner looking forward to the next meet.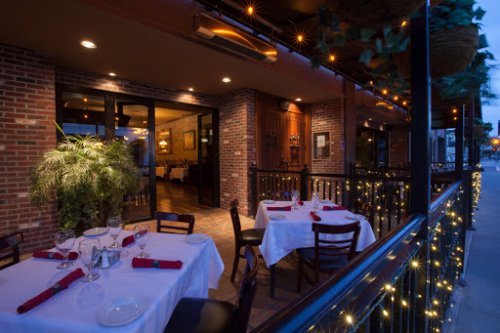 Cheap Date Ideas in Bakersfield
Just a reminder that cheap does not and should not be taken to mean uninteresting or banal. In this context, we refer to these ideas being affordable for those penny-pinching times, so as not to burn a hole in your pocket yet still igniting a flame in your partner's heart. One such cheap date idea revolves around a diner located on 24th Street, which has been around since the 1980s. In fact, it does offer those hearty meals that we are all fond of and would make for a perfectly good and cheap dating spot. Grab a burger, some fresh soup, or that early heart-filling breakfast with pancakes and biscuits to go. This old-fashioned spot is the perfect hangout away from the normal hustle and bustle of the city, and with some good food, drinks, and great company, who's to say how the day will pan out.
There is also the Bakersfield Museum of Art, where one can quite affordably appreciate works from famous and revered local artists. At this location, you have a chance to view time inspired exhibits, such as Samurai weapons as well as armor and a piece called Lethal Beauty. All these make for new experiences that will allow you to discuss their historical significance with your partner, the perfect way to build that rapport you are so eagerly awaiting. Speaking of building a rapport while having conversation pieces, there is the Buena Vista Museum of National History, which historically held fossil collections from Bob and Mary Ernst. These ideas can only be appreciated once they have been implemented, which is why we suggest jotting them down on your must-do list and whisking your partner away with no holds barred and less anxiety because you won't be spending much.
Another affordable alternative would be to visit CALM or the California Area Living Museum, which opened its doors in the 80s. This zoo is host to over 80 different animal species, most of which have been injured and/or cannot be put back into the wild. Taking such experiences to heart is a good way to bond with your sweetheart, and it might even bring certain things into perspective, e.g., the idea of adopting an animal, helping out where you can with animal rights, and so on. So you see, cheap date ideas can actually end up being quite the investment in the long run.
A final idea for you penny pinchers revolves around visiting the Kern River Parkway Trail. Here, couples can jog around the trails, go horseback riding or go on a bike ride along the Kern River Parkway Trail. It also happens to span 6000 acres; therefore, you will not find it hard to find a spot after your trial runs to have a picnic or rest while enjoying each other's company. We hope that you've jotted down as many of these options as possible and not only that, but you'll take time to explore them for that memorable first, second, or subsequent rendezvous, which will leave you yearning for another meeting in order to pick up from where you left off.