Dating Tips for Gay Men That Can be Used By Everyone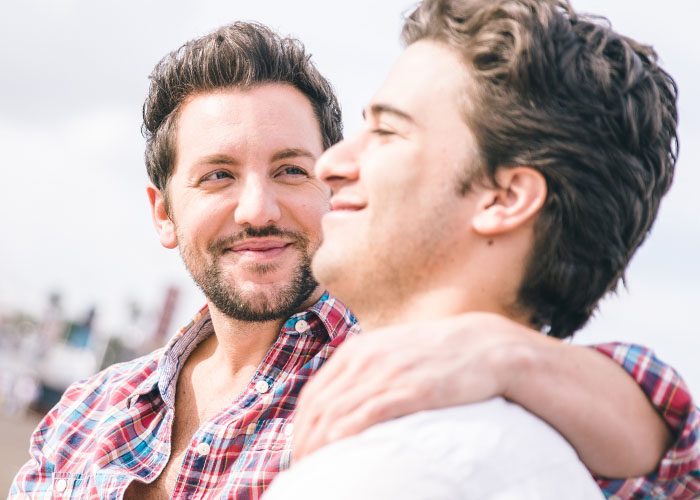 For the most part, a gay man is exactly like the rest of the singles who are out there in the dating field. These men are trying to find love, acceptance, affection, and attention. They want connection, commitment, and companionship with someone special.
Sadly, the pool of single gay men is full of highly competitive fellas. So the next time you find a guy that you want to fight for, try keeping these dating tips in mind!
1. Get out there and play the field. Look, the only way you are going to meet single gay men is if you actually get out there and try to play the dating game! While you don't have to play the dating game all day every day, you do want to make it a point to try meeting someone every now and then.
2. Don't be afraid to try something new. If you're sick and tired of the old and boring way of dating, try a different approach. What we mean to say is that if you've been dating the same way as you always have and gotten lackluster results, then nothing is going to change. Change up the places that you go to. Try that new coffee shop, switch gyms, or take a new route to work!
3. Take a leap out of the box. Okay, so maybe you like to do outdoorsy stuff. That is very "in the box" for you. So, if you want to try something that is outside of the box, what could that be? Maybe you go see a play or visit a history museum. Whatever you want to start doing, make sure you are putting yourself in a position where you can possibly meet new people and maybe a few love interests. Remember, if you can get out of the closet and be okay, you can certainly get out of this rut of a love life you have going for you.
4. Be the person you want to attract. If you want to be in a relationship with someone who is monogamous, then you have to adopt a monogamous lifestyle. When you are finally in touch with who you are and what you want in a relationship, you're making it easier for like-minded people to see that and appreciate it. All you're doing is being yourself, and no one can fault you for that.
5. Stop making excuses for stuff that are out of your control. More and more gay men are making excuses as to why they aren't finding the love of their lives. Instead of placing blame on everything and everyone for your abysmal love life, try shifting the way you look at the experience and look at it from a positive experience. So maybe the guy you met at the restaurant wasn't exactly your type, at least you were able to get out of the house and enjoy a good meal.
6. Stop stressing about the sex. If you approach dating with the sole intent on getting laid, you are going to be sorely disappointed. If you want to fall in love with someone special, you have to make it not so much of a priority. If you're honest with yourself and the people you date about what it is that you truly hope to gain out of the date (either you want sex or you want to see if there is any kind of chemistry), then you'll be able to appreciate dating as a whole a lot more.