How to Meet Gay Men and Where to Meet Them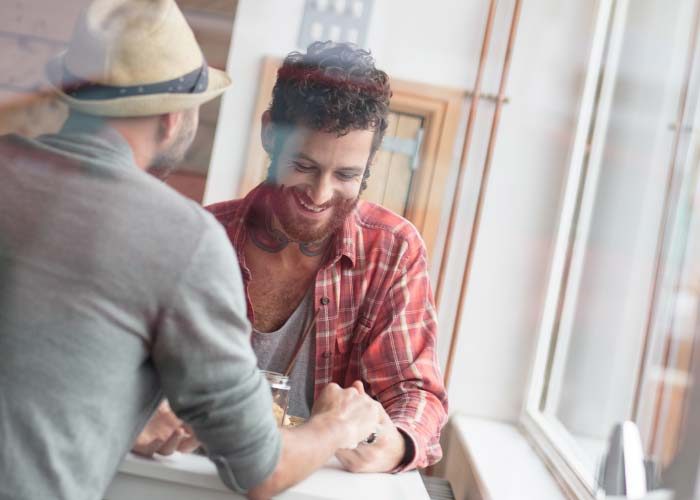 Fed up of going out and searching in bars and gay clubs trying to find a match? For many men, the struggle is real. You want to have fun meeting dates for either something casual or a relationship and learn where to meet gay men but you really don't know where to look. We take a look at how to find gay guys in your local area and how to enjoy meeting gay men.
Finding gay love online
Yes, a dating website is a great place to meet gay men in your local area. Whether you are seeking love and a serious relationship or just want to have some fun then get yourself online. All you need to do is create a dating profile then the dating site or app will use the information to match you with guys that you are compatible with. Get to know potential dates online by chatting and flirting and then arrange to meet when you feel like you have met the right one. If you are just searching for a hookup then either a dating site or a dating app will help you discover local gay singles.
Create a great online dating profile
The key to online dating is to create a great profile that gives the right first impression of you and what you are like. Include plenty of information about yourself and remember that what you do include will be used by the site to match you with potential dates. It is also how guys will decide if they want to get to know more about you. Don't make stuff up and upload a realistic profile picture, tempting as it can be to upload one that is a few years old or heavily filtered.
Making the first move online
When you have browsed the personals of local gay men and found someone that you fancy, you will want to get the ball rolling and start up an online chat. Introduce yourself properly. Tempting as it is to just send a one word greeting, it is not going to make you look cool and intelligent or fun. Be yourself but introduce yourself with a bit of quirk. Get yourself noticed for the right reasons. You want them to read your profile and then respond so try and get their attention. If you are not normally the funny type then don't try and be. Just be yourself, send a chatty message and see if they respond.
Broaden your search area
If you live in more rural areas or small towns then it can be difficult to find gay men or enough gay men to make sure that you are going to meet the right one for you. By venturing into the city, you are more likely to discover gay men in greater numbers which means it will be much easier to find places to meet gay guys. Perhaps you will get a job in the city and live outside. This is usually a great way to meet gay men that you wouldn't otherwise meet.
Looking for gay men in different places
Many guys have tried gay clubs, local bars and the usual obvious places and never quite met the right gay men. There are alternatives though which can be both fun and exciting and help you with your quest to meet local gay men.
New clubs and hobbies
If you want alternatives then there are clubs and gay sports leagues that you can join. Again, it may mean going into the city or more populated towns to find one but sports like volleyball and dodgeball do have gay sports teams. It also helps to build your social circle and introduces you to new people and interests.
Find gay men at local Pride parties
What better way to find gay men than at a local Pride party. Have a look in your local area to see when these parties, parades and events are happening and then get yourself down there.
Speed dating and single nights
While this will probably involve going to a bar, at least it is for a specific reason. Speed dating and other single gay nights are a great way to meet people who are in exactly the same position as you and can actually be good fun. What have you got to lose?
Whether you are new to the gay dating scene or you have been single and looking for gay love for a while and just not had any luck, there are so many options for you to get out there and enjoy meeting gay men in your area. There is someone out there for you but if you don't want to leave it to fate then put yourself in the right places to increase your chances of meeting the guy that is right for you.