Essential Tips for Introverts Who Want to Join an Online Dating Site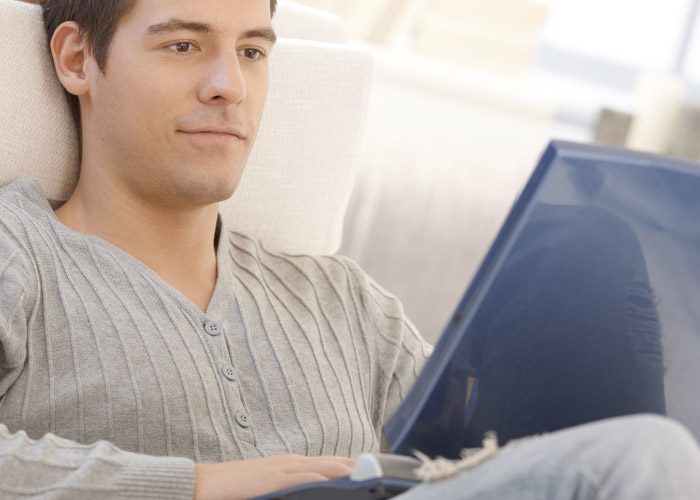 Instead of relegating yourself to being set up by family members or friends who have no clue what you like in a partner, you can be proactive and check out an online dating site. As an introvert, the idea of putting yourself out there and having to make contact with strangers may feel a little overwhelming, but with these tips, you'll find that the whole process is actually quite enjoyable and maybe even stress-free.
1. Make Your Profile Stand Out
When it comes to dating online, your profile is one of the very first things that people will see. This is your chance to be creative, share interesting facts about yourself, tell a story or a fond memory — anything that will make you stand out from the rest of the crowd. You want to avoid cliché things like walks on the beach, picnics in the park, or gazing at the night sky. Yawn. Adversely, you don't want to share too much on your profile. If you have some kind of quirk that is a little too weird, maybe you'll want to leave that off your profile. Yes, you want to be unique, but you don't want to be scary.
2. Be Observant of Other's Profiles
You are going to receive messages from other users and you are going to have to send out messages to them. That's just how online dating works. There are some clues that you will want to look out for in the process. For example, if you look through their photos and there seems to be a reoccurring theme, like partying or going to sporting events. Are these things something that you may be interested in, should things go well? As you read their profile or their messages to you, are there a lot of grammatical errors and spelling mistakes? Can you look past these things, or is that a pet peeve? Though they may seem like small things, they can be very telling about the person.
3. Edit Yourself
Introverts tend to do their best communication when they can sit down and write it out. Unfortunately, they can go overboard and write a novel, rather than a brief summary. When you've completed your profile, go through it and pull out the unnecessary bits and pieces. If you can't edit yourself, have a friend go over it and edit it for you.
4. Embrace the First Date
As much as you may not want to actually go out on the dreaded first date, the reality is if you want to fall in love with someone, you actually have to go out and date. Instead of getting worked up about what could go wrong, take a deep breath and relax. Ideally, the first date is a short meeting over coffee or a drink. This is the perfect amount of time for the both of you to see if there is any sort of chemistry between the two of you. One important tip for the first date: dress casually but still look nice. You won't have much luck making them swoon if you are wearing sweatpants and a tank top with holes in it.
5. Patience is Important
Love doesn't happen overnight. You are going to have to talk to a number of people before you find the one that you have chemistry with. Don't be discouraged if it takes a little longer than you had hoped. Remember, the good things in life are worth the wait — including love.