What to Wear on a Lunch Date if You Want to Impress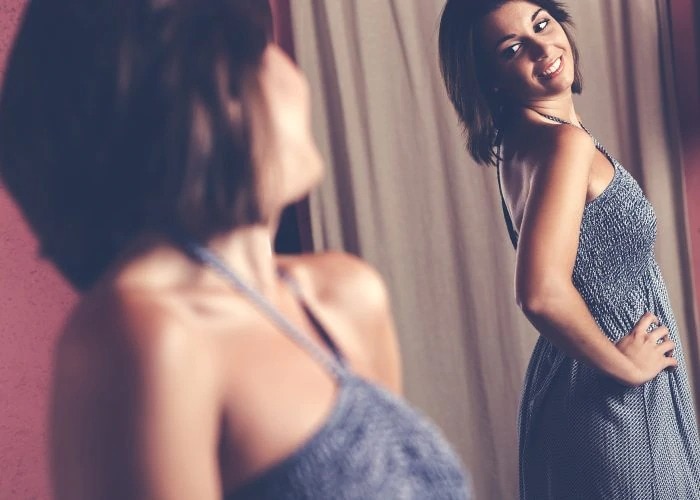 Whether you are going on a first date with someone you met online or you are meeting your long-term partner, you'll want to look your best for them when you arrive at a lunch date.
You'll want to wear the right clothes that let your partner and others know that you are proud to be by their side and that you want to impress them. You can dress down for a lunch date — just as long as they are clean, ironed, and they look good on you.
Men:
While men have a much easier time of getting dressed for a lunch date, your personal style may or may not affect the way you dress for a date. Many men prefer to go out in a polo or maybe even a nice button down dress shirt, khaki slacks or dark denim jeans. You should also wear a dark pair of shoes, preferably loafers or something similar.
When it comes to hygiene, you should always make sure your hair is neat and styled appropriately.
You'll want to be clean shaven (or at least keep your facial hair trimmed and neat and always wear deodorant. You can also spritz on cologne onto your neck, wrists, and chest — just don't go overboard!
Women:
Ladies, you have a few different ways you could dress up for a lunch date: you could go casual with a pair of dark jeans and a blouse or you could dress up a bit more and wear a knee-length dress or skirt.
Some people say that the color of your dress/skirt should be neutral, but we say that if you love the color, then wear it! As for shoes, the type of shoes you wear depends on the outfit and how you will be traveling — you don't want to wear heels if you're going to be walking.
Your makeup should be subtle and not too garish. You may want to wear mascara to make your eyes pop and a bit of blush to give your complexion some color. For kissable lips, you could put on a bit of lip gloss or a nude lipstick.
For your hair, it really depends on your personal style. If you are low maintenance and prefer to use as little product and styling tools as possible, simply throw your hair up in a bun or a ponytail. If you want to go a little more stylish, you can curl your hair to give it a bit of volume and body.
The accessories you choose should complement your outfit and they shouldn't be too over the top. Or, if you do like statement jewelry, you may want to keep it to one statement piece, like a chunky bracelet or a large ring, rather than going overboard and choosing big earrings, a big necklace, and the like.
It all comes down to your personal style — if you have a unique sense of style, you shouldn't feel like you have to fit into a particular mold. Wear what makes you comfortable!