Top Online Dating Tips for Messaging Women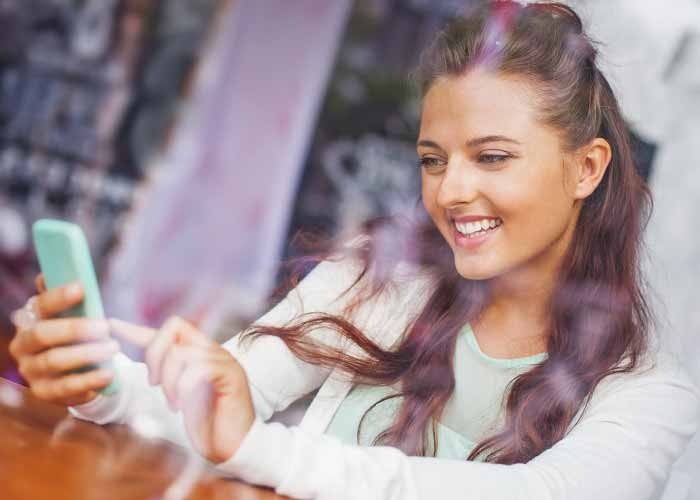 While many people believe the online dating world is an easy way to chat and meet women from a variety of backgrounds with a variety of interests, it may not be so simple to chat as first thought.
Overcoming that first step selecting from the extensive range of single women's profiles to flick through can be tricky enough (and here are some tops tips for doing that too), without even considering taking that first step to messaging someone. This handy guide will give you some helpful advice when talking to women online to make sure you get the best opportunity to find a single woman for you as possible.
How to start a conversation while online dating
With so many dating examples out there on the web, it is hard to gauge what the correct or appropriate way to talk to women online is.
Learning how to engage and how to respond are vital components to developing online relationships. Whether they are casual, friendly or more serious. How do you give yourself the best chance of securing that hot date for the evening? Take control and be the one to message the girl of your choice first. Many women find online dating overwhelming, even scary and generally allow men to make the first move. A cliché, but one that isn't entirely inaccurate. Be this as it may, this concern is something that men often share too when diving into the big pool of online messages. Only with trial and error is it possible to gain the confidence needed to send that all important first message.
The biggest tip that could be given to you is this. Don't be scared of online dating. Yes, it is a whole new world, but it is also a safe place for you to express yourself in new and exciting ways. Having that small barrier between you and the woman of your dreams can actually work in your favour as it allows you to pause between your messages and think about what you want to say before having to sit through an awkward silence such as is so common with face-to-face encounters. If confidence isn't your forte, then online dating provides an expanse wherein you are able to practice being confident.
How to message a girl on a dating site isn't always black and white but you can make it so much easier by simply practicing talking to people. Join chat rooms and ensure that you listen to people, reading their profile information carefully as to ensure that you always have something to talk about. If you express an interest in something she likes or even simply ask her questions about it, then she is bound to chat back to you. Take it step by step and you'll be at the top of your dating ladder in no time. Your first message online could be your initial step to success in the dating world.
Online dating first message examples that work
Finding a list of first message examples that work for online daters is something of a rarity. This is because there is no such thing as a perfect opening line.
Don't be that person who asks, 'How do you like your eggs in the morning?'. It isn't flattering and for sure it'll turn away any girl you use that line on, making you the butt of her joke to all of her friends for the next week. Take the classic line 'I like your dress in your profile pic. Would look better on my bedroom floor'. This immediately sends red flags to any female you attempt to start a conversation with. There are plenty of examples of this sort that are far too upfront with a woman. This kind of conversation examples make a woman feel sexualised, uncomfortable and definitely less likely to reply to you, most likely leading to an immediate block from her messages. Try to be diplomatic in your approach. It is good to make clear your intentions whether that relies only on attraction or wanting something more. Just don't spring it on her at once.
Equally, cheesy pick-up lines can flat line just as easily. Women love a compliment, but telling a woman that you can get lost in her eyes as the first message on a dating site is a bit intense. It is all about a balance and a good joke is a nice way to break the ice and get things started. You could always play a game like two truths and a lie which is a fun way to implicitly flirt and use your new found confidence from practicing messages. This stops her from also thinking that you're boring for asking really plainly how her day was. Be exciting and adventurous and attract online dates in no time.
How to respond to online dating message examples
In all, it is pretty self-explanatory when you think about it. No one likes a cheesy pick up line, but you have to show that your fun and different at the same time. As stated, maybe start with a joke, or show that you have something in common by paying attention to someone's personal profile. Be light hearted but make sure you're upfront with your aims for the conversation and don't lead someone on. Even after all of this if you're still struggling for words when messaging a woman for the first time, then try out some of these open lines and see how they fair. What do you have to lose? Take that first step or you'll regret that you didn't.
Sign up to Flirt.com to arrange as many dates as you wish!