Tips to Follow on a First Date with Someone You Met Online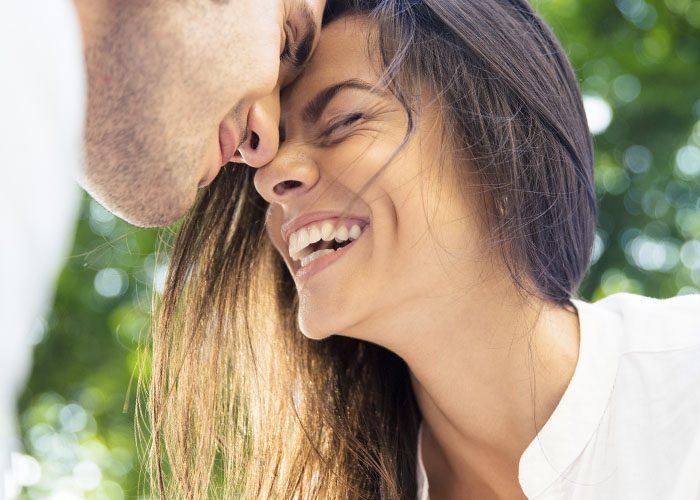 That first date is a crucial time, especially if you want to impress the person and secure the second date. For some people, they experience a lot of stress simply because they met the other person online. We've got some tips for you that will help guarantee a second date.
Pick up the Phone
Although you met online, that doesn't mean all of your communications should be through instant messaging or email. There is something about picking up the phone and actually hearing the other person's voice, rather than seeing texts or reading a message.
Be Light-Hearted
On your first date, you never want to discuss topics that are deemed too serious or taboo. These topics include past relationships, your view on politics, religion, or money. You want to keep the tone of your first date light-hearted and as easy as possible. By leaving out these topics, it allows you to learn more about each other and give you opportunities to let your humor do some of the work.
Keep the Date Short
The first date isn't meant to be an all-day affair. In fact, the ideal first date should only last an hour at most. This isn't because you don't like the other person, but it gives either party an easy way out just in case things aren't going well. You know that saying about leaving them wanting more? A first date that is short, sweet, and successful will almost always guarantee a second date.
Be Prepared to Wow
Because the first date is your chance to wow the other person, you want to make sure you are ready to exactly that. This means you want to look your best, have things to talk about, and have the other person craving to spend more time with you.
Take it Slow
As much as you want to lay it all out on the table, don't. Just because the first date is intended to be like an interview, it doesn't mean it is a therapy session and you have to tell them every hang up you have. The name of the game is to tell them just enough to give them a general idea about who you are, but leave out enough information that will leave them wondering what else there is to know about you.
Listen to What They Say
Communication is a two-way street, and if you want them to listen to you, you have to listen to them. People are under the impression that in order to be an effective conversationalist, they have to be talking a lot. This isn't the truth because how are you going to have a conversation if you're doing all the talking? A good rule of thumb is to talk 40% of the time and listen 60%.
Ask for the Second Date
If you want the second date, you have to ask for it. People tend to think it's the guys' job to initiate the date, but more often than not, you'll take them by surprise by asking for the date and they may even be appreciative because the pressure is off of them.