Learn the Perfect Place for Your Date via our Simple QUIZ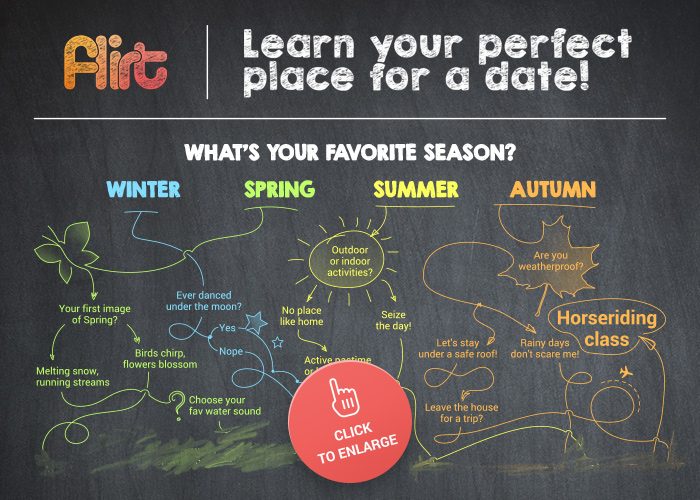 Today we've prepared something special and a bit unusual for you! Are you ready to start a quest for the right date? Follow our guide below!

Congrats! We hope that you liked our today's small quiz. Now when you know where to go with your partner, visit Flirt.com to invite them on a date… or look there for your match if you don't have one yet.