5 Romantic Ways to Celebrate New Year 2017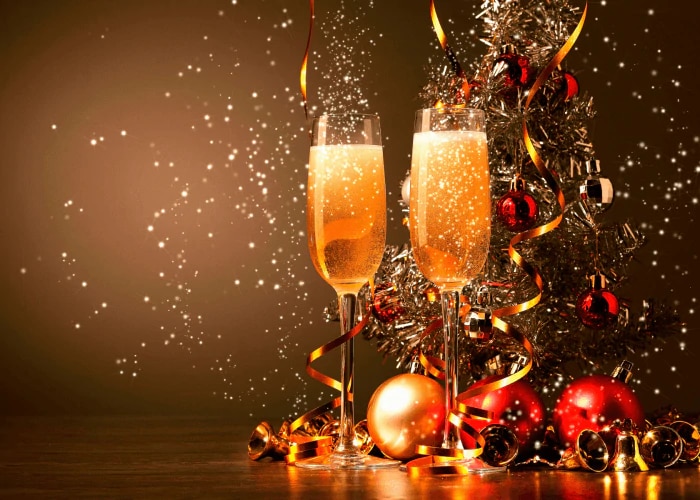 Hitting the hot spots out on the town before the ball drops is one of the best ways to spend New Year's Eve, but it's not the only way to say hello to 2017. Sure, you could go out and find a raucous crowd to party with during the countdown, but if you're lucky enough to know who will be your midnight kiss you might enjoy alternative ways to ring in the New Year.
Party of Two
For those who like peace and quiet, you could spend the evening at home, sharing delicious food (perhaps high quality take out from your favorite restaurant or a homemade feast) with some luscious chocolate-covered strawberries and champagne. You can watch the ball drop cozy and warm, snuggling under a blanket on the couch, or you can dress to the nines and dance together in your living room to jazzy music. One benefit is that when midnight rolls around you are ready to kiss… and more if you're in the mood!
Out on the Town
If you're the type that likes to dress up and get dancing, you can easily find inexpensive night spots offering cheap drinks and all-night dancing for New Year's. Find a smaller club so there is less of a crush, and you can sway in each other's arms for hours. Grab a classy bite to eat before in a bistro and don't forget your noise makers for when 12 o'clock strikes!
Under the Stars
Be it camping or a midnight picnic in the park, there are many ways you can celebrate nature and the positive energy of the New Year. It's a time when we are all renewed, and what better way to spend it with your loved one than in a place of majestic beauty.
Cozy Cabin
And even better than sleeping in a tent, you could be sleeping in a cabin beside the roaring fireplace… or maybe not just sleeping. If you can manage it, rent a cabin for the night and enjoy the delicious comfort and coziness of being alone together. Relax on the bearskin rug and sip hot cocoa (spiked with a little something to keep warm).
Food, Friends, and Fun
If you're feeling social and want to have friends over to share the night, why not make it a potluck? Send out invites or evites to your pals, request they each bring a dish and a board game. Set up your living room with multiple tables to hold the food and the games. Laugh the night away as you toast with good booze and good friends. You'll have fun with your honey by your side, and remember all the good times of the year before as you begin the next one in the company of your favorite friends.