Preparing for the Office Valentine's Day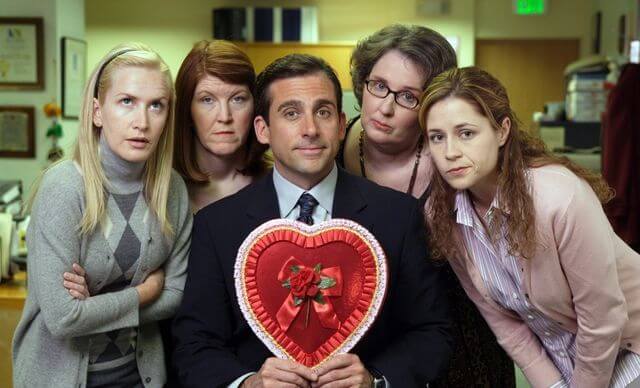 Some dos and don'ts for celebrating Valentine's Day in the office – did you know these?
Valentine's Day 2017 is quickly approaching and we are posting this article for you to be prepared in the days leading up to the special day. We all love to celebrate it but how do we go about celebrating it in the office? Working on Valentine's Day can prove to be quite tricky with the emotions flying around and working out how to celebrate it without offending anyone but how can we manage it?
Choose gifts wisely
The first thing to remember is that you cannot buy for some co-workers and not others – either buy all a little something or bring in a big enough present for everyone – you don't want anyone feeling left out. Choosing something that they will appreciate and use is key – there are some fantastic gift ideas out there for colleagues if you are really struggling.
Make sure your gift is appropriate for the workplace and don't go overboard in terms of price in case you make people feel uncomfortable.
Don't overdo it
It is important not to overdo the office Valentines cards/gifts. Whilst celebrating, you don't want to completely overwhelm the office with stuff – less is more in this case. Valentine's Day can be celebrated with friends and co-workers in an understated way, there is no need to go over the top.
Stay professional
You can celebrate the occasion at work but it is important to stay professional at all times. It may be tempting to flirt with your colleague as you find them incredibly attractive but it is vital not to act on those feelings at work – sometimes this is completely against employee guidelines and could lead to further action from your employers. Whilst flirting is quite harmless, what it could lead to isn't worth losing your job over.
Staying professional also means keeping details of your love life from outside the office from being a topic of discussion during work hours. Valentine's Day doesn't change things in this sense – it still isn't an appropriate topic to discuss when you are meant to be working.
Stay positive and use the day to your advantage
Whilst there will potentially be some colleagues in the office who don't want to celebrate (and that is perfectly fine), stay positive throughout. Wish co-workers a happy Valentine's Day with a big smile on your face and keep happy throughout – maybe even consider trying to boost staff productivity and morale by getting them to talk about the things they 'love' about working for the company or working in that particular office – it can be something silly that they love or something sensible but by talking about the workplace positively, it is bound to make everyone happier to be there and wanting to get more done, thus more productive.
Don't Sweat It
Finally, it is important to remember not to sweat it – Valentine's Day is meant to be fun so don't worry too much about how the day is going to be… Just focus on enjoying yourself.