Ways to Surprise a Girl This Valentine's Day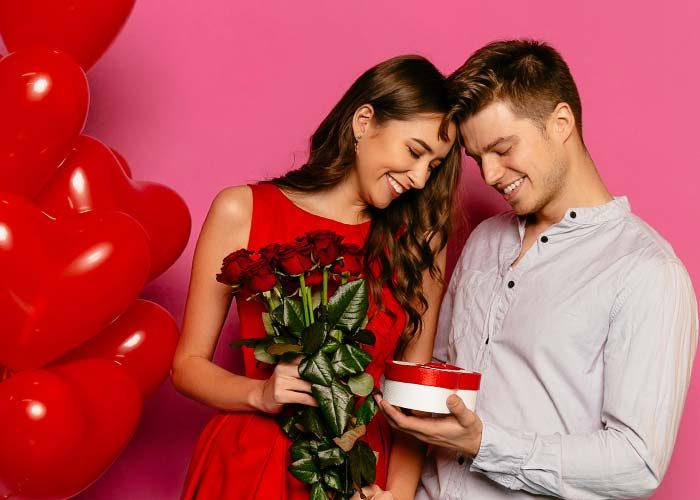 How to surprise your girl this Valentine's day
From the simple to the sublime, there are a wealth of things you can do to surprise your girl this Valentine's Day. Whether you are in a new relationship and trying to impress her, or want to show her how much she means to you, read on for some top tips on how to surprise her this year.
Surprise her with a romantic Valentine's gift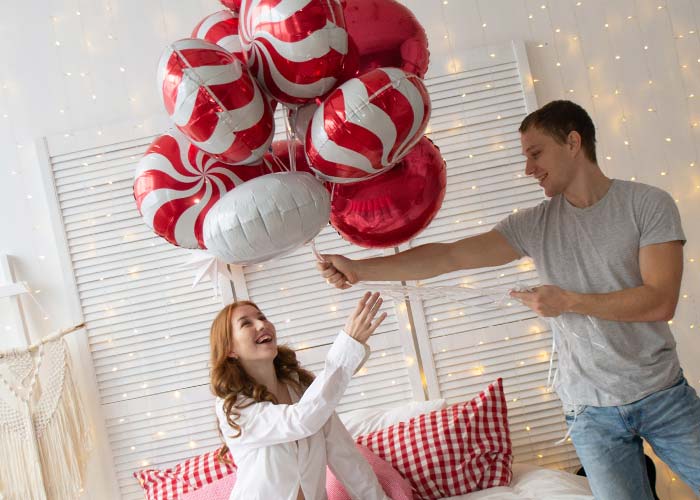 The greatest surprise has to be something she is not expecting. Perhaps you don't really do Valentine's Day so she is not expecting anything or maybe you aren't usually the romantic type so she is used to a box of chocolates or some fuel station flowers. Why not step it up a gear this year and go for something bigger and better. Get her a gift that you know she will appreciate – perhaps something she has mentioned she needs or something that she wouldn't normally spend money on herself. Be romantic though – practical is one thing but it has to be romantic as well!
You don't have to spend a fortune
You can spend an absolute fortune on Valentine's gifts if you are not careful. A bunch of red roses can cost a fair bit and if you can't afford it they can leave you out of pocket. If money is no object then there are a wealth of things you can consider but what about if you find yourself on a tight budget? They say it is the thought that counts so why not consider the following?
• Make her something – chocolates, a cake, heart shaped biscuits or something similar – now that's a thoughtful gift that requires effort.
• Book something to look forward to – if you can't afford it right now perhaps you can go in a few weeks or so?
• Make her dinner at yours – if you live together do all the chores for an evening, cook her favourite meal and light some candles and enjoy with a nice bottle of wine.
• Leave little notes or love letters everywhere – in her makeup bag, in her car, in her lunchbox, in her purse, in her handbag, on the back of her phone, in the fridge and anywhere else she might find them throughout the day.
• Leave surprise love hearts. Ok so it may seem a little cringe but how cute?
When the money is no object…
If money is no object then you can really go to town and show her just how much she means with something that is bound to bowl her over. Warning though – if a proposal is on the list, be confident that she is going to say yes and if it's only been a month then perhaps it might be too soon? Why not try one of these ideas?
• A hot air balloon ride or a trip in a helicopter
• Whisk her away for a romantic weekend to Paris or Rome
• Buy her diamonds – then you will be her best friend
• Designer shoes or a gorgeous bag
• That dress she has had her eye on and a table at an expensive restaurant
We could go on but you get the idea – there are so many things that you can do to bowl her over and show her how she means.
Treating your wife this Valentine's Day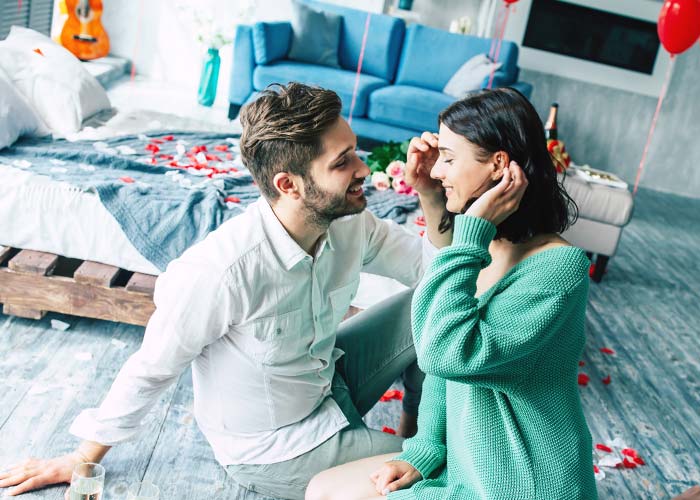 Whether this is your first or tenth Valentine's Day, it is a good opportunity to show her that you appreciate her and do something special. If you tend to buy each other a card and a bunch of flowers then perhaps you can do something different? Why not deal with the bedtime routine if you have kids and let her put her feet up or cook her a nice romantic meal with a bottle of something nice and some nice candles. Perhaps book a table, organise a babysitter and just tell her to be ready at a certain time. There are lots of things that you can do to make a gesture rather than the same old flowers and chocolates.
Surprise her at work or meet for lunch
If you can't do dinner and you want to brighten her day meet her at lunchtime from work. Take her somewhere nice and turn up with a bunch of flowers. Better still – go to her work at lunchtime and surprise her with flowers. Women love a bit of romance and you showing her you care in front of her work colleagues will re-inforce both her and their opinion of you and they will be telling her what a lucky girl she is for the rest of the day.
If she says don't bother… make sure you do
This is the mixed messages that women send out that men just can't cope with. She says – "don't bother getting me anything" but it turns out she has got you a card and a thoughtful gift or that she is just a bit of a cynic when it comes to Valentine's Day. Don't fall into the trap. Even if she hasn't got you anything, make sure you do get her something. A nice card, a thoughtful gift, dinner reservations. Whatever you do just make sure you don't do nothing!
Whatever you decide to do it is important to plan ahead, don't leave it until the end of the day – that just looks like you forgot. Do something the night before, the morning when she wakes up or during the day to make the occasion even if you are going to later surprise her with dinner. Be completely spontaneous and leave heart-shaped balloons around the house so that she discovers them all when she wakes up. Trust us when we say that a little bit of thought will go a long, long way and it will be a Valentine's Day to remember but beware… you are going to have to pull it out of the bag again next year.
On Valentine's Day miracle can happen, so sign up to Flirt.com and find your love!