Pick-Up Lines to Use This Christmas to Break The Ice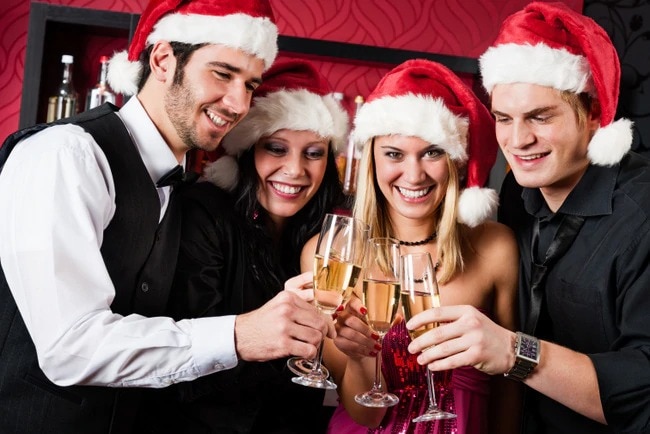 If you've got your eye on someone special this holiday season but don't know how to approach them, these Christmas/Winter themed pick-up lines will help break the ice and give you the opportunity to move in for a kiss sans mistletoe.
We need to get together before Christmas because you just cannot spell "love" with no-el.
I should work with the elves in the ribbon-tying department because I'm quite the 'knotty' girl.
Good tidings aren't the only thing I can bring you.
Hey, you should let me take you out on a first date in the snow — I swear I'm not a flake-y person.
Why don't you show me peace on Earth and I'll show you good will toward men?
Call me Rudolph because you really sleigh me.
Do you happen to celebrate Boxing Day? Because girl, you're the whole package.
If you were any kind of tree, it would have to be an evergreen. Why? Because I bet you look good any time of the year.
Do you live in an igloo? I think you're a pretty cool person.
I didn't know I was a snowman, I think you just made my heart melt.
Were you hoping to get a rhino for Christmas from Santa this year? You look like you could use something much better.
Can you hold my mittens for a moment? I usually put them by the fire to warm up, but you're so much hotter.
If you were one of Santa's reindeer, you'd be Cupid. Your friend is looking mighty fine tonight and I was hoping you could introduce us.
My love for you is a little like a Christmas fruitcake — it's a little nutty, spicy, and completely unavoidable, regardless how much you try.
I've been known to take romance to a whole new level. I don't cuddle, I hibernate.
I can see that you're quite elph-a male.
Let's get outta here. I'm like a rebel without a Claus.
I hope you aren't standing next to a candle, because you're booty is on fire.
I'm like a Christmas present because you'll love waking up to me in the morning.
I don't normally like feet, but I love a good mistle-toe.