Romantic Traditions for Christmas and New Year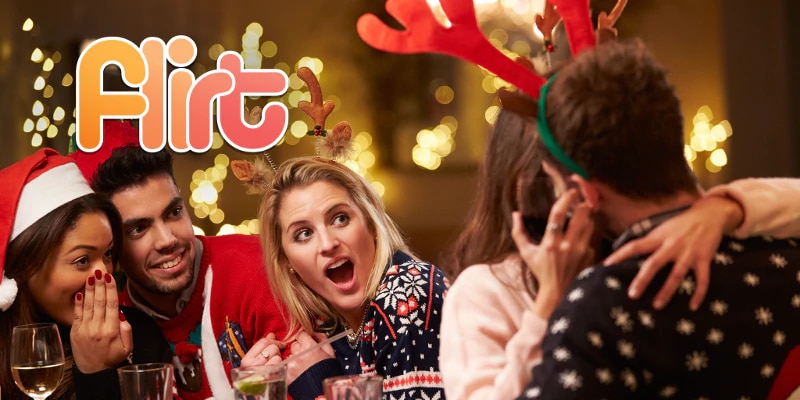 The season is soon in full swing, so how to make the most of it romantically? One way is to start romantic traditions with the man or woman you're dating. And if you're single there are some fun traditions to spice up your life as well.
There are some old traditions that are still going strong to this day, such as kissing under the mistletoe and the midnight kiss on New Year's Eve. But that's just two measly kisses during two weeks of festivities. Surely there's more romance and flirting to be had? Of course, there is! For starters, you can move the mistletoe around the house so you get to kiss your date in different parts of the house every day. You can even move it to the car one day if you fancy!
There are several Christmas themed dates you can go on as well. How about spending a day together baking and preparing Christmas treats for example? Then, once you've created your treats it's time to share them with friends, family and those in need. Simply wrap them up and go spread the Christmas cheer. There's something undeniably romantic about giving to others.
If you're single get together with a bunch of friends and create the same gifts, but then head to town together and hand out gifts in return for phone numbers…
Another romantic tradition would be to yearly go to the local ice skating place, bringing along mulled wine or hot chocolate in a thermos. Alternatively, wrap up well and go on a country walk, ending it with a nice meal in front of a fireplace in a local pub. There's something to be said for rosy cheeks in the winter sun, followed by even rosier cheeks by the fire.
As a child, most of us had advent calendars, but as adults, it's more rare that we do. Maybe it's time for a change? Create an advent calendar for your partner with gifts, or something more simple like 25 love notes, for the days leading up to Christmas. If you and a friend are both single, create an advent calendar around that, be it with fun or motivational quotes around being single, or funny new year's resolutions around dating for each other.
If you're still single and looking to mingle, arrange a night for single friends where you drink mulled wine and play secret Santa, or play a Christmas game to win presents from each other. You can have a theme for the gifts, such as "naughty or nice," to add a bit of spice to the evening. Ask everyone to buy five presents each, for no more than $5 per present. It's incredible what people can come up with!
Add some other Christmas/singles games to the mix on your singles get together and you can have a fun, flirtatious night.
We all make New Year's promises, but most fail to keep them. So why don't you, together with your date, decide to keep a promise of making the world a better place in the very first week of the new year? Decide to donate your time to a charity for a day. It will definitively be the kind of date you'll both remember. And it will make you feel good to start the year with some loving actions.
The New Year is also a time to leave the old behind and embrace the new. So how about starting a tradition where you go to a spa together on New Year's Day, to set your intentions for the year? It's both romantic and lovely.
For singles one of the best things you can do around New Year's is to continue to spreading cheer to fellow singles. Dating sites report a 350% increase in traffic just after the holidays as people feel lonely during this time. Therefore, maybe you should get some friends together to hand out free gifts to singles, or simply start using online dating sites to help all those love starved singles by having them meet someone as lovely as you…
Your imagination is really the limit as to what you can create in terms of Christmas and New Year's dates and fun and flirtatious events. So what are you waiting for? Let your imagination run wild with ideas for romantic and flirtatious traditions to start this year!