New Year's Eve Date Ideas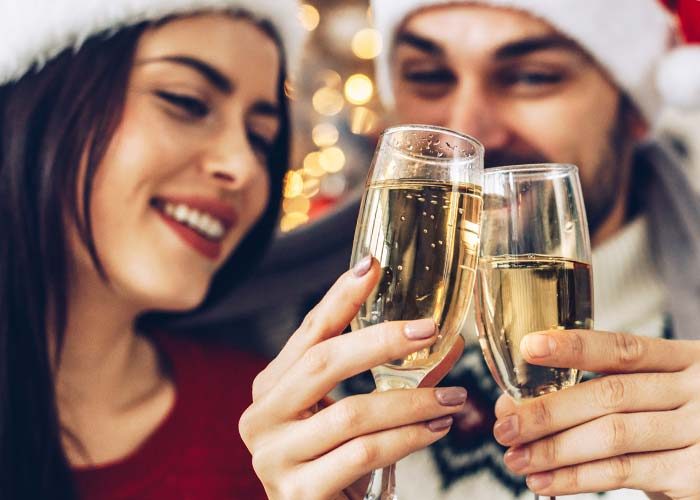 New Year's Eve is the perfect opportunity to see a brand new year in together and enjoy that feeling of a new year, new relationship. If this is your first year together and you want a date to remember then you may want to plan something that you will both remember for many years to come.
Planning your New Year's Eve date
Don't leave it until the eleventh hour to plan your date. If you can plan it now then you still have time to book a table for dinner, book cabs or arrange tickets for that show you want to see. Don't leave it to chance. If you are trying to impress a new date you don't want to run the risk of being left with nothing to do on the big night. Use your imagination, decide where you are going to go and then whisk her off of her feet with a New Year's Eve date to remember.
Romantic things to do on New Year's Eve
While some people may just be looking for something fun to do, others may be looking for something romantic that they can enjoy together. It can be difficult to know what to do on New Year's Eve with it being one of the busier nights of the year. While many people head for pubs, bars and local eateries it is advisable to book a table or tickets for whatever it is you are planning to avoid disappointment and embarrassment.
Head out of town for your date
If you prefer something quieter then you could go somewhere out of town that isn't in a built-up area. It may cost more for taxis or one of you may need to be the designated driver but you should be able to have a quiet and romantic evening finished off with some fireworks somewhere perhaps. If you are keen to spend the whole night together then perhaps you could book a romantic getaway for the night?
Planning a quiet night in
They say that staying in is the new going out and it will certainly save you a lot of time, not to mention money if you plan a quiet night in. As long as it's not your first date, you cook for your date or get a takeaway, have a few drinks and snuggle up while watching a film or playing a game perhaps. You may have entirely different things in mind though!
A New Year's Eve with friends
Sometimes, especially if you are new to dating, safety in numbers can feel like a better option on a momentous night like NYE. If you are feeling the pressure to pull something good out of the bag but then worried it may be a bit quiet if it's just the two of you then you could arrange to spend at least part of with friends. Perhaps someone is having a party or there are a group of friends going to a specific venue that you could join them at.
Slope off on your own before midnight
If you do decide to spend the evening with friends then you could slope off before the clock strikes 12 for a romantic smooch or more. If you would rather be alone to see the new year in then you could arrange to leave before the midnight celebrations. Alternatively, you could go for an early dinner alone and then meet up with friends for the New Year celebrations later.
Whatever you decide it is important that you have a night to remember. Whether you have just started seeing one another or have been on a few dates, you want to make sure that there are plenty more to come and that you look back on this night for years to come. Don't stress about whether the other one is having a good time, relax and enjoy the evening together. Start the year the way you want it to continue and have a happy new year.