Christmas Pick-Up Lines That Will Make the Mistletoe Blush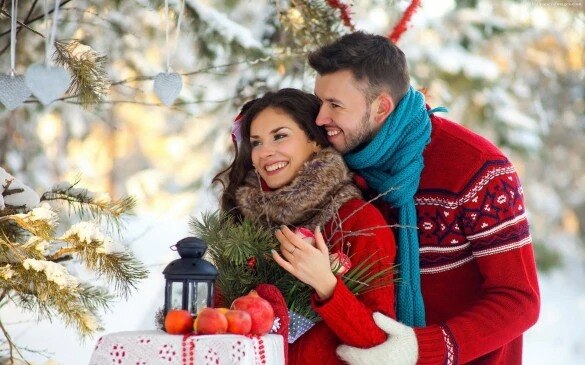 Whatever reason you find yourself single this holiday season, you might feel like you're a failure. Well, you aren't a failure. In fact, some people prefer to be single around this time of year because it gives them the ability to be merry and flirt with whomever they'd like (as long as the other person is single of course).
You'll find that when you use one of these pick-up lines, you just may have someone to snuggle with by the fire this Christmas eve.
How much does Santa's reindeer weigh? Enough to break the ice.
Yule do nicely.
Yes, I do have a candy cane in my pocket and I am very happy to see you.
Want to take a closer look at my mistletoe belt buckle?
Care to meet Santa's little helper?
Forget sitting on Santa's lap, come sit on mine.
Fancy to hear a Christmas pick-up line? Then yule log this one.
Other than me, what else have you asked Santa for this Christmas?
Are you interested in seeing the North Pole?
Can I take your picture, I want to show Santa exactly what I want this year.
Fancy a visit to Lapland?
I think you're a real cracker, and tis the season for pulling crackers!
If you were one of Santa's reindeer, you'd definitely be Vixen.
Would you like to unwrap what's inside your Christmas stocking?
What's the difference between the Grinch and You? The Grinch stole Christmas but you stole my heart.
Whoa, shouldn't you get back to the top of the tree before sees that you've gone missing?
If I'm a pear tree, do you want to be my partridge? (or vice versa)
Hello, I'm in town for a census but the place is fully booked. Do you have any room at your inn?
I'd go to sleep a merry gentleman if you'd do me the honor of kissing me under the mistletoe tonight.
You do know it is the season of good will toward all men? Well, can you show me some good will and chat with me for five minutes?