How People Around the World Celebrate Father's Day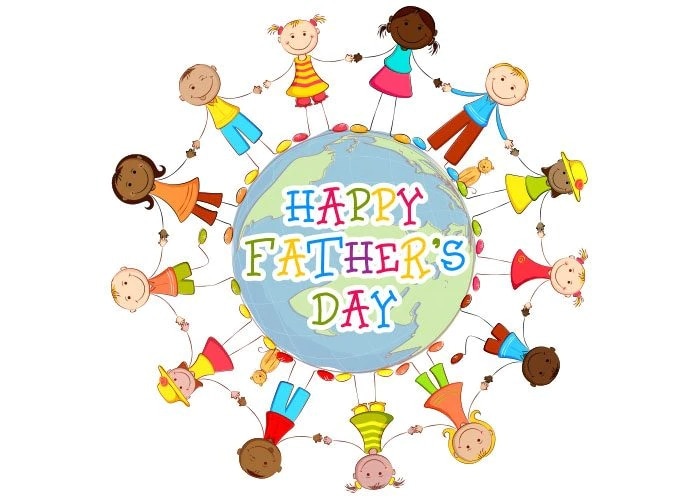 Did you know that Father's Day is a relatively young holiday? It wasn't officially made a holiday in the United States until 1972, although it was first celebrated as far back as 1910.
Interestingly enough, it wasn't a man who created the holiday, but a woman who was grieving the loss of her father. The holiday, which is celebrated on the third Sunday in June rarely receives as much fanfare as Mother's Day, but it still is an important holiday where we can honor the men in our lives who helped shape us into the people we are today.
Here are some interesting ways other countries celebrate their fathers on Father's Day.
Brazil
As the host of the popular World Cup sporting event, Brazilian fathers have more to celebrate once the game is over. Here, instead of being celebrated on the third Sunday in June, it is celebrated on the second Sunday in August to pay homage to Mary's father, St. Joachim.
Russia
Russia doesn't celebrate Father's Day exactly like Americans do. The Russian equivalent to this day was born out of a military commemoration to pay tribute to all men. On Defender of the Fatherland Day, people celebrate it on February 23rd, men around the country will be gifted with small trinkets from the women in their families, while there are parades to honor the Russian Armed Forces.
India
Father's Day is still a relatively new idea in India, but those who do choose to celebrate the day, it is very similar to how American's celebrated it. It is even held on a traditional day—the third Sunday in June.
France
The father's in France are honored on the third Sunday in June like many other nations. Unlike in the United States, Father's Day didn't begin to pay homage to an ailing father, but instead it was created by a company that made lighters. The lighters were then marketed as a gift for fathers who smoked. However, instead of gifting father's with lighters, today people honor their dads with drawings or other small gifts. Another interesting fact: Father's Day in France could also be linked to the older tradition of a March 19th celebration honoring Saint Joseph.
Thailand
In this Southeaster Asian country, people celebrate mothers on Queen Sirikit's birthday, which is August 12th, and they will celebrate fathers on King Bhumibol Adulyadej's, their beloved king, birthday, December 5th. Every year, the King gives a speech, and the Thai people gift their fathers and grandfathers with a Canna flower.
Australia
Father's Day is typically a summer holiday, but in Australia, the holiday marks the beginning of Spring, as it is celebrated on the first Sunday in September.
Mexico
If you're looking for a country that puts as much enthusiasm on fathers as they do their mothers, look no further than Mexico. Although Father's Day isn't a national holiday in Mexico, it is still celebrated on the third Sunday in June. Here, Mexicans honor their fathers with food, music, and gifts. Some even join in the 21-kilometer race that is held in Mexico City, called the "Carrera Día del Padre 21K Bosque de Tlalpan."
Germany
If you're German, you're probably going to celebrate the holiday on Ascension Day, the 40th day of Easter. On this day, German men organize hikes and other outdoor gatherings that are stocked with plenty of food and alcohol. How's that for a party?!
Canada
Father's Day is an unofficial holiday in Canada, but they still celebrate it on the third Sunday in June like most countries.
With the holiday quickly approaching, how do you plan on celebrating all the wonderful things the man in your life has done for you?