First, Do You Know Where to Meet Singles in Kansas City? 

Most singles give up on finding the right partner simply because they look in the wrong places. It is indeed frustrating when you seem to have tried everything and still see no results. Narrowing your search to specific spots where singles love to hang around raises the possibility of finding the perfect partner. In the United States, Kansas City was ranked the 37th largest city in terms of population. This means, based on these statistics, you have a wide range of potentials right in front of you.
Some singles prefer a Kansas City dating site, which allows them to skim through several personals anytime. Dating sites have a chat room feature, where you can interact and enjoy casual dating encounters with strangers. However, some singles don't envy virtual interactions. That said, they opt for events, concerts, and visiting Kansas City top-tier bars that attract singles, as other viable options of meeting like-minded singles.
Taking part in activities such as volunteering or joining singles groups also doubles your chances of finding an ideal companion within Kansas City. These activities bring people with a common interest together. Your ideal partner is out there; all you need is to be in the right places at the right time.
Our List of the Best Kansas City Singles Bars Worth Trying
Kansas City has more than 150 bars, but you won't find singles in all of them. However, some specific ones are a must-visit when it comes to searching for a potential partner among these bars. As everyone getting entertained, you can take that chance to approach anyone that catches your eye. Here is an ideal list of Kansas City bars for singles.
Harry's Bar and Tables is not Kansas City's favorite for no reason. Their classic decor and relaxed ambiance are some of the things that attract their broad clientele. With their diverse customers, both local and non-natives, you are likely to meet someone here that matches your interests. You will be delighted by the bar's handcrafted cocktails and great selections on their scotch and whiskey menu. Not to mention, their exclusive happy hour menu that can accommodate any single on a budget. Harry's Bar and Tables has a pleasant patio, which is the best spot for you and your friends to smoke, and mingle with other people as you relish the aura.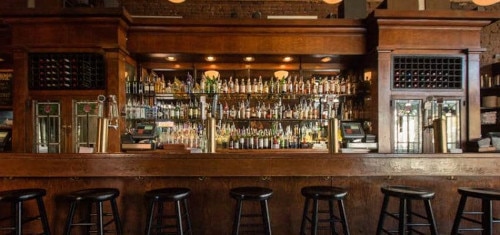 "
If you desire to experience elevated cocktails in Kansas City, SoT is the perfect place to be. It is a relaxing place with an eclectic vibe that will indeed make your time there unforgettable. Being a cocktail bar, they provide extra services; their experienced and skilled staff makes a custom drink based on individual tastes, favorites, and adventure. You can make good use of these custom-made cocktails and have them as a conversation starter with your potential partner. Gather with your friends on their stunning patio, and enjoy the ambiance — or enjoy their comfortable lounges.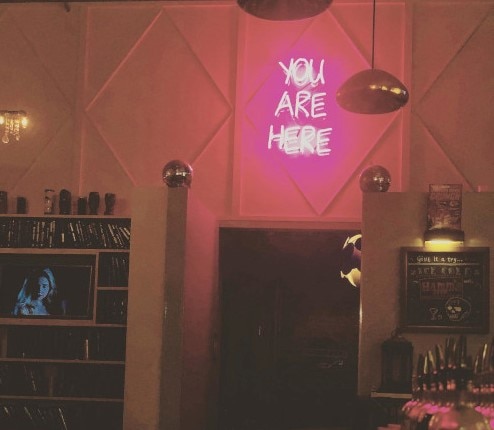 Located at 1217 Union Avenue, The Ship has been in existence since 1935. With all those years of experience, you are guaranteed the best services by the best crew in town. If you love jazz, The Ship hosts weekly jazz nights amidst other shows that will blow your mind. They provide an exclusive happy hour menu and phenomenal food, with great music to entertain you as you enjoy your meal or drinks. Their friendly and skilled bartenders are always ready to serve you creative cocktails and drinks at a pocket-friendly price. The fun and romantic atmosphere at The Ship makes it an ideal environment to kick-start your romantic journey with potential native singles.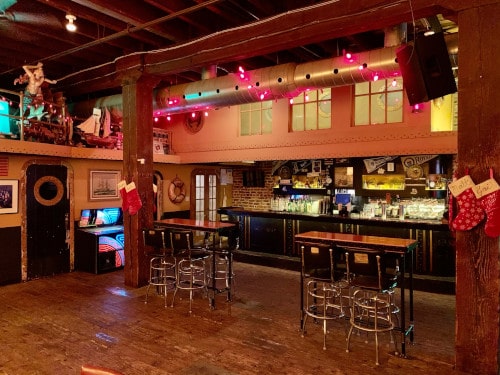 The BrewTop Bar and Patio offers a laid-back atmosphere that makes it an ideal spot to watch a game and enjoy a good drink. Their staff is attentive and provides decent services to the customers. Moreover, if you are a single on a budget and still desire to have a great time, The Brewtop Bar and Patio is ideal for you. They provide a wide range of drinks and meals at affordable prices.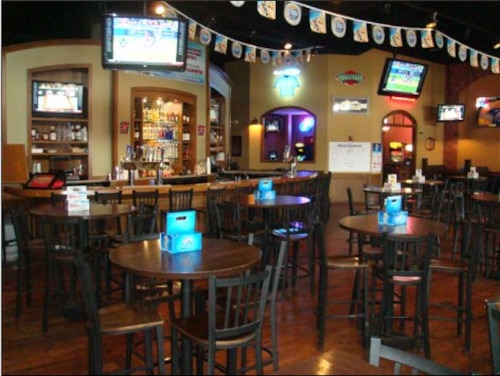 Top 5 Best Clubs to Meet Singles for a Relationship
Kansas City' nightlife stands out as among the finest in the Midwest. If you just want to go through your night dancing and having fun, the Kansas City nightclubs will not disappoint. Clubs are ideal to encounter and interact with singles as everyone is busy minding their own business while still having fun. Below are our top five recommended best clubs to meet singles in Kansas City.
Located at 8300 Blue Parkway Dr. Raytown, Funky town is a hub of great music and dancing. If you would love to dance your way through the night, the club continuously provides contagious music with no break. Moreover, it also has a well-stated dress code that addresses what to wear and what not to wear. Not to mention, they have friendly employees who are ready to serve you with spectacularly sumptuous meals and tasty drinks. Grab a partner on the dance floor and hopefully find a companion at Funk Town.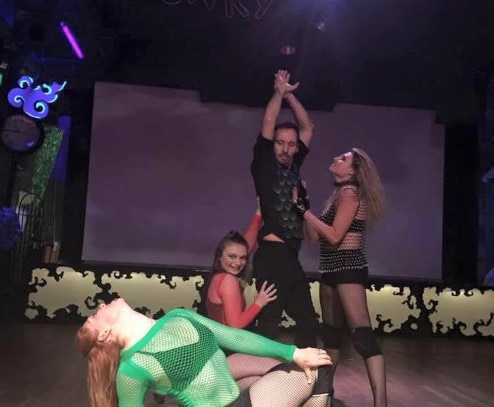 The Keyhole Tavern is a private club with great affordable drinks that will give you exhilarating night experiences. You will require a membership card to gain access. Hence, you need to plan before paying a visit. However, the 10$/ year membership is very worth it. The Keyhole has the best night you will ever have. The club is welcoming and has a fun vibe. No food is provided in the club other than peanuts, but the drinks are to die for whenever. Also, they have amiable staff and ensure they offer only good music to their customers.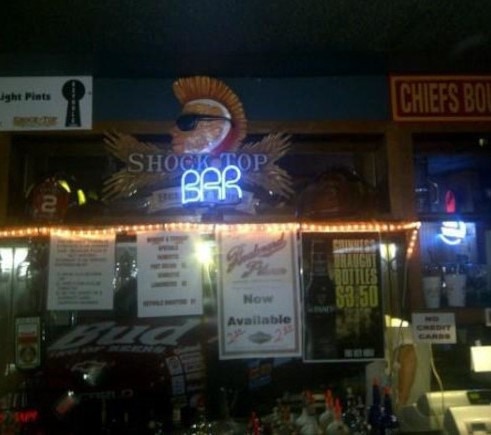 If you prefer spending your night listening to jazz music, the Green Lady Lounge is ideal for you. It is a jazz lounge that features Kansas City's jazz musicians from time to time. No matter where you are in the club, you will hear and enjoy the music. It is a television free area lounge, which allows their clientele to focus more on music and interactions. It is a perfect place to interact and hence perfect places to strike conversations with strangers and possibly make new friends.
Green Lady Lounge is a true definition of sophistication. The staff is always looking sharp in suits and ties, and cocktail dresses for the waitresses, while the interior speaks elegance. You can check out their performance schedule and make a date with this elegant lounge any day.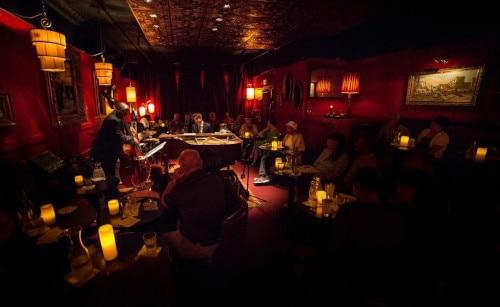 The Mosaic Ultra Lounge is the premier destination of after-work cocktails and late-night festivities in Kansas City. Get to enjoy champagne with a glass at their beautiful outdoor balcony that overlooks the Power and Light District. This nightclub is a decent place, and their staff is very professional. Not to mention, they have a magnificent patio that has glow neon lights, ideal for a party mood. Get to create new memories with new people at Mosaic Ultra Lounge, and document them by taking amazing photos at their alluring patio.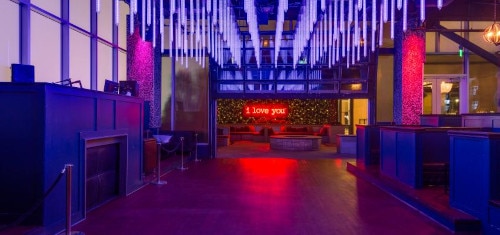 Must-Go Events for Singles in Kansas City You Can't Miss
Various people gather from all corners of Kansas City to attend different events. Events are an easy and most convenient way of meeting new people, making friends, and hopefully finding perfect life partners. Depending on where your interests are, keep tabs with the latest events for singles in Kansas City and stand a chance of meeting a potential partner.
Crossroads Art District hosts spectacular restaurants, music venues, and art studios. Fridays can never be the same at Crossroads Art District without this great blend of art, music, lots of foodstuffs, and sellers. At this event, each person is catered for uniquely. If you are looking to grab something, there are food trucks ready to serve delicious meals. Various vendors are looking to showcase their talent and hopefully benefit their customers by providing what they need.
Just as the name suggests, Crossroad Art District is a vibrant art neighborhood. If you dream of owning an authentic piece of art, you can survey various art galleries as they showcase their talents. Moreover, performances from different street musicians and other artists that are also free of charge make this event livelier. This is an ideal way of meeting and interacting with new people as you explore what Crossroads Art District has to offer.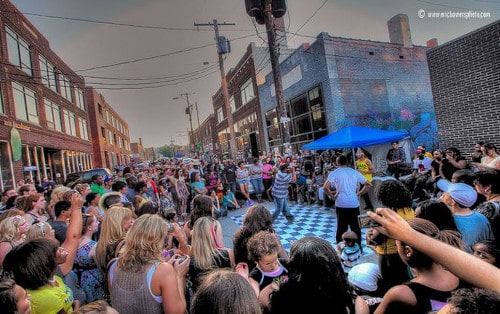 Kansas City Restaurant Week is among the top events that are sought-after the most in the city. This is marked by many people gathering at the various restaurants to enjoy meals at a discounted price. Huge crowds foster new interactions and, eventually, new friends. Join in to commemorate the city's prime dining event that attracts about one hundred city restaurants. At this top-notch event, you can examine the new servings and ideas in the culinary scene and attempt new menus at any restaurant you have always wanted to dine in, all at an affordable price. 
If delicious cuisine is a piece of cake for you, this is the ideal event for you to explore these interests. Due to the high numbers in restaurants during this event, it is wise to make earlier reservations to secure yourself a table in a prime location.
The Crowne Center Club hosts among the most fabulous festivities in Kansas City - an example being the Crowne Center Antique Festival. It is among the pre-eminent antique parades in the Midwest. It features different vendors, from crockery, ware, jewels, furniture, linen, and books amidst others. Vendors from all over Kansas City bring their items to the market area where buyers also gather to find something.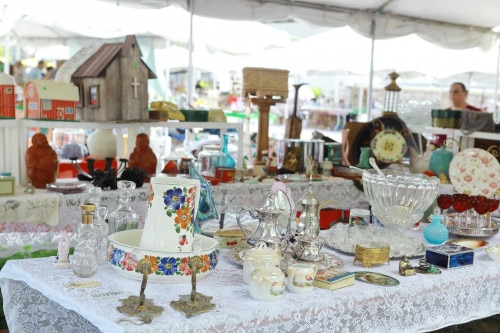 Each year, this free event features one of Shakespeare's masterpieces. Their mission is to make Shakespeare-inspired work accessible to many people through this free outdoor festival. If you love watching Shakespeare's masterpieces, you will likely meet someone else who does and bond over that — creating meaningful connections and relationships.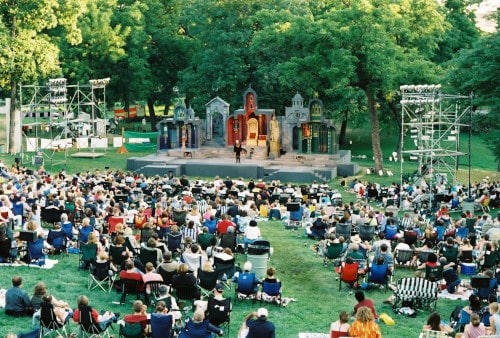 Other Ideas and Places to Meet Singles in Kansas City
Finding singles is not limited to going to clubs, bars, events, or even online platforms as not everyone will enjoy being in such environments. The fact that Kansas City is a highly populated city makes most spots ideal social places to encounter new people. Certain hobbies and activities are associated with most single people. Some of them are volunteer work, community services, fitness exercises, learning new skills amidst others. Visiting these singles scenes and taking part in activities involved increases your chances of finding an ideal partner. Gyms are an ideal spot to find singles. Of course, technology has improved, and most people want to stay rooted in their electronic devices every day, face-to-face communication has proved to be impossible. However, this may not apply to fitness centers. Gyms are among the few places where people put away their phones and focus on themselves. While gearing up to gain that perfect body, you can also use the opportunity to find love. Many singles love being in shape, looking presentable; hence they frequently visit the gym. Since working out is a continuous routine for most people, you are likely to find almost the same people at the gym each week. Therefore, with time, you will become familiar with these faces, identify the one that suits you best, and hopefully build a rapport. Moreover, you both share a common interest. However, it is vital to exercise patience as people at the gym are more focused on getting fit than finding a companion. Depending on your age and fitness goals, picking the right gym will expose you to the right people. You might prefer yoga classes, Zumba classes, cardio workout, or personal gym training amidst others. The group workouts need to consider the age group before signing up for the fitness program. Locate the top gym around your neighborhood in Kansas City and get a prospect to find love.
Acquire new expertise in Kansas City, along with other people who share a similar interest. If you have always desired to study a new prowess, language, or further your education — learning from home limits you from encountering new persons who share similar interests. Learning institutions are amidst the prime scenes to effortlessly encounter and interact with new persons and hence single people. Since you share a common interest, chit-chat with one another becomes facile, and is more likely to build a rapport faster. It's a guarantee that you aren't the only Kansas City single with the desire to acquire cookery skills, painting skills, or learn a new language. This is what makes learning institutions ideal for meeting singles and matchmaking. People gather here with a common interest in learning something new. Various learning institutions are offering diverse courses in the city. Pick one that suits your interest and brace yourself to meet a life partner. Interactive classes like cooking give you a chance to spend a lot of time together. That way, you'll learn more about your partner. As you take your time to study their behaviors and qualities, you also determine whether they are fit to be your life partner before getting to commit yourself.