Amazing Date Night Ideas in Anaheim for Partners

A city located in California's heart, Anaheim offers many options for anyone seeking to liven up their relationship, be it for that first meeting, or to rekindle relationships. This city is filled with restaurants and beach-related activities that are a far cry from what you would ordinarily be engaged in while on the hustle and grind. As your romantic setup is set to take off, there are a few things you may be apprehensive about, including, of course, your budget, your partner's preferences, and other amenities that may be available to you. As we mentioned, this is a city like no other, and the options available to you for that epic rendezvous are limitless. Below is a list of fantastic spots for dating in Anaheim you might want to visit to make your occasion memorable.
First Date Ideas: Places to Visit in Anaheim
Thus, this initial meeting and the first opportunity to make a great impression can sometimes have you weak in the knees. Though there is always a desire to impress and go overboard, there is no need to be flamboyant in a city like Anaheim in order to have your sweetheart on board with you, so to speak. There is a pack of options available to you at the Packing House. It offers a food-court type of experience with food stalls abound for your careful selection with several floors to choose from for your indulgence. There are offers for Indian cuisines at Adya and some spicier options down at the Sweetbird, where some tantalizing chicken and sandwiches await you. It is the perfect dating spot in Anaheim for that first date and possibly all other engagements to follow. Incidentally, you could also try out some gelato or ice cream to savor with your sweetheart. If this recommendation has left you salivating, there are plenty more ideas for the first date.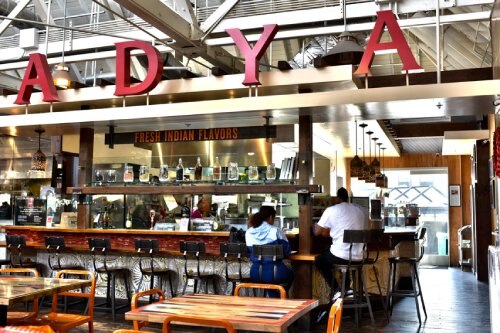 For that occasion that needs to stand out, and seeing as this is the first date, you may be pressed to find a decent restaurant just to chill at and savor some delicious cuisines. Have no fear, Flirt.com has your hot dating spots right here. At the Ruth's Chris Steakhouse, you get to pick some tasty meals while engaging Vis a Vis with your sweetheart. The booths availed to you are quite private, with proper mood lighting for those moments when all you can and want to do is stare into your partner's eyes and whisper sweet nothing to them. It is perhaps the epitome for a rendezvous night, especially the initial one that needs you to ensure that your bae is comfortable, be it with the food or the location. The menu runs everything from chicken to steaks, potatoes to bread pudding, and a mouth-watering crème brulee dessert. What could more intimate than feeding each other puddings and ice cream desserts? Make a point to stop by Ruth's Steakhouse for that elusive and entrancing experience.
Another event/ place that presents an environment conducive for all the intimacy you may have planned is the Downtown Disney District. These places will bring out the child in you while sparking a new desire to step out of your shell. It is the perfect set up for you and yours, with options for some drinking as well as a LEGO store: Yes, LEGOS. Those toys you were fond of as a child. Feel free to visit their store and sample some of what you never had a chance to, or revisit some of your old toys. It's a nostalgic experience and one that presents the perfect opportunity to bring someone new or old into your life. Your nights will never be the same, not in Anaheim anyway.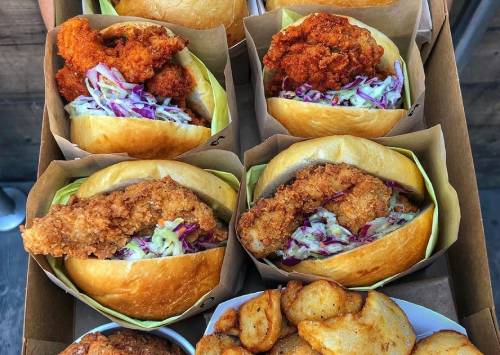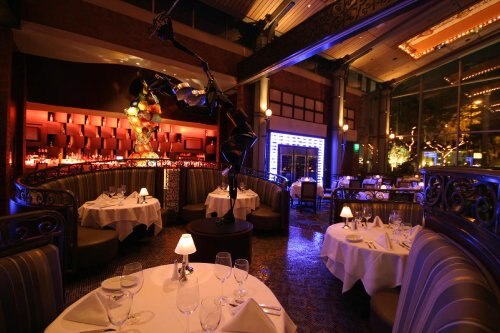 Fun Date Ideas: What to Get Into In Anaheim
At Flirt.com, we aim to please with the best options based on what matches your needs and preferences, rather than simply what is out there and readily available. For a fun afternoon out, you may be considering some outdoor activities that also don't break the bank. You can not go wrong with Disneyland, even if you tried. It is the dating spot for all dating spots. It will take you through rides and food stalls, as well as fireworks in the evening, as you gaze into your sweetheart's eyes while making plans for subsequent engagement. On that note, there is what is known as the California adventure, which is a slightly pricier option but involves less of the kids' mayhem that may follow you around Disneyland and more of a grown-up theme, with the drinks and speedier rides to match. Right in the center of Orange County is the Segerstrom Center for the Arts, where you can experience symphonies, ballets, and other musical works of art. Anaheim also boasts a few flight deck simulators, in places that offer group and individual classes for instruction before getting onto a simulator. It is a unique date idea if ever there was any. Join one of these classes with your sweetheart and see your relationship to grow to different levels as you schedule subsequent meetups for the same.
Of course, there are plenty of more fun date ideas. How about some ice skating? Yes? Then let's pay a visit to Anaheim rinks for some cool, fun activities as you skate down the rink with your partner's hand in yours. You could also take a trip down Irvine for some much needed stand-up comedy humor. While on the cool and fun ideas listings, Duffy Boats are a great way to go sailing later in the evening just the two of you, while staring at the stars and reminiscing on your day or planning your future.
To top it all off, visit the Angel Stadium within Anaheim for some much-needed baseball action. While painting the town red, this will provide you and your partner the chance to really scream your lungs out and let loose as the stadium sometimes plays host to over 40,000 spectators. Right next door is an alternative for those who may not be baseball fans or lean toward more physical activity; then, the Honda Center is for you. Watch some ice hockey get their bodies pushed to the limit as they hit each other against the glass walls, and by the way, this arena plays host to some football games, all sorts of sports, and even concerts. You and your bae will find it hard not to enjoy a day or two at the center.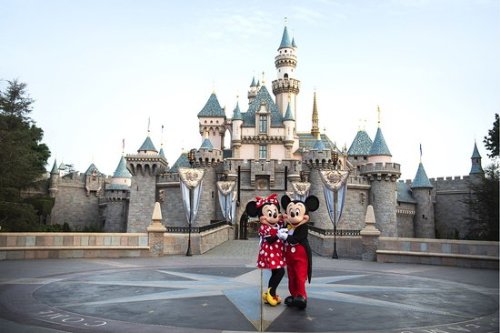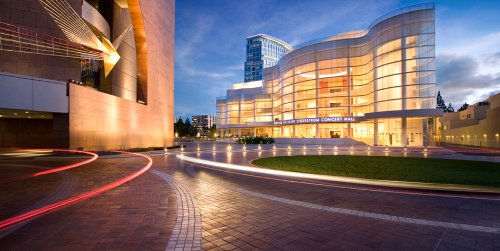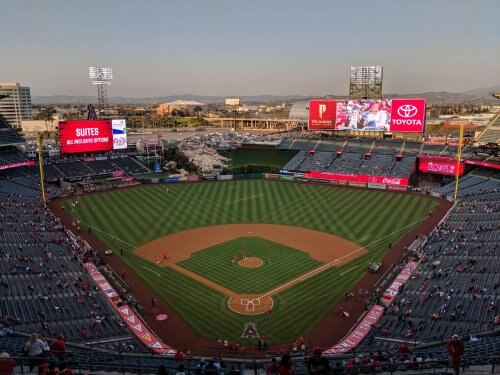 Romantic Date Ideas for Anaheim
A romantic rendezvous may predominantly revolve around some expensive candlelight ensemble, but that need not always be the case. However, a candlelit dinner is one of the most romantic date ideas. Finding a cool dating spot is also crucial to ensure that your rendezvous isn't ruined. The Anaheim White House Restaurant is one such place. It boasts some incredibly soothing music, including heartwarming hits from Frank Sinatra et al. There is also a menu that will not disappoint, with a starter, some salads all through to desserts for a not-so-dear $40. It is an affordable dating spot right in the center of wherever else you would like to go.
The Blue Bayou is a part of Disneyland Park, and it is bound to serve you with good food and a memorable experience. There is a haunted mansion ride, which is an intimate set up for you to grab a kiss or two. As you ride around the park and smooch again later as you watch the fireworks incidentally, you could request a table to be placed waterside to have that much sought after a romantic candlelit dinner. It is said that these experiences are Kodak moments. Since we don't have Kodak cameras anymore, we should remember to visit such places and make lasting memories that may or may not remain saved on our phone's picture galleries. Because Anaheim is a city of big things popping, it may seem like everything shouts extravagance. There are, however, still places that focus on smaller crowds for a more intimate set up, even when loud music is still present.
One such place is the City National Grove of Anaheim, where live music is played in an area with a seating capacity for less than 1800 people. It means you and your partner could still enjoy some music without too much rowdiness around you, nor too much crowd-related noise, and still find some space and time to share some sweet words and intimate gazes with your friend.
Now, for some climatic experiences, visit Disney's Grand California Hotel and Spa will have you screaming for more romance. The stop-over is a delight, with private stalls and relaxing music to go along with perfectly fitting lighting for that romantic set up you've been looking for. A touch of the right lighting, sound ambiance, and good food are all one needs to have a good time with their partner; whether they are on their first rendezvous or are simply strengthening an existing relationship, you will be spoilt for choice in and around Anaheim. To sum up our list of cool activities to get into for your fun occasion, we cannot wrap this up without mentioning cheap alternatives.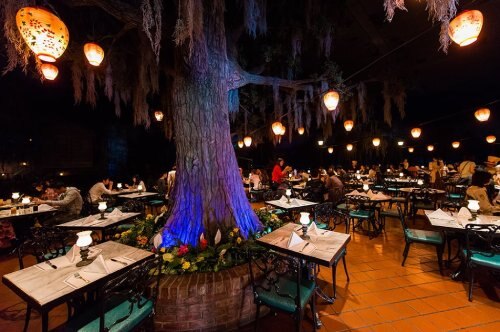 Cheap Date Ideas in Anaheim
For your first cheap date idea, we recommend the Anaheim Convention Center, which has been open since 1967. This complex holds different shows throughout the year, including an Anime expo and other shows that include but are not limited to trade events and many others. It is the perfect venue for that penny-pinching rendezvous idea you had, and it can be quite the romantic one depending on how the couple capitalizes on their time together. Take a stroll to Downtown Disney for some bowling action at Splits Ville, an exquisite bowling alley within Disney's ever so many fun options.
Further on Anaheim's outskirts is the Ralph B. Clark Regional Park, a fun dating spot for anyone who falls under the outdoorsy category. Here, you can take up bike riding, hiking, boating as and for more intimacy, indulge in a picnic or even a barbeque. As you seek more affordable alternatives, these have to be on top of the cheap date ideas list because they do not just offer an option to hang out but a serene one, an enjoyable one that presents opportunities for some intimate fun. Also, you can visit the Oak Canyon Natural Center, a natural wonder with three canyons adjacent to a stream that flows through the park. This environment offers a relief from the hustle and bustle of city life, with native wildlife available for your viewing. You could also take the time, while there, to take a nature walk or hike along four miles of available 50+ acres.
Annually, and at specific times of the year, Pearson Park in Anaheim presents some memorable events that are suitable for couples and, of course, very affordable. During these times, the Amphitheatre gives its loyal fans and new ones a show to remember under starlight at least once a week. The shows are music or film-oriented, and at a very reasonable fee of $3 for grown-ups, this may be the cheapest romantic link up you will embark on, and perhaps, just perhaps, it may turn out to be the most romantic too. We provide all couples with options that will have both parties anticipating a return to a previously visited rendezvous joint. Or ones that will leave you anxiously searching our listings for cooler, fun, and unique dating spots for you and yours to indulge in while you plan your future, both short and long term.