Great Places in Saint Louis to Find Cute Dates!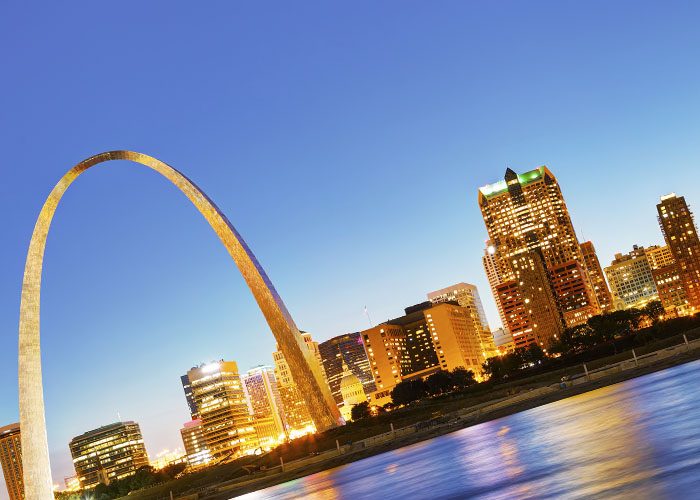 Meeting Saint Louis singles that are into the things you're into can be difficult. There are an infinite number of ways to get a date, of course, and people might steer you toward those. Letting your friends set you up on a blind date, using one of the dozens of popular dating apps out there, whatever you choose, it usually ends in disaster. Even if you do find a date, you then have to find a place to go with them, which can be nerve-wracking!
However, finding dates in Saint Louis doesn't have to be a chore. There are plenty of cool, quirky bars and Saint Louis restaurants that are sure to pique your interest no matter what you're into. Whether you're finding a date or taking your brand-new date out, you can definitely find a place to hang out.
1. The Boom Boom Room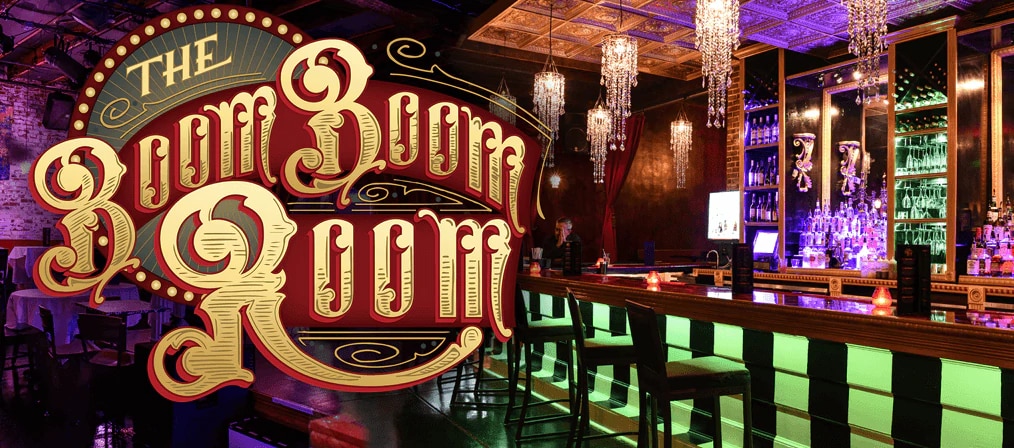 If you're looking for a one-of-a-kind speakeasy experience, you don't need to look any further than the Saint Louis-exclusive Boom Boom Room. Every weekend night, they provide an all-in-one experience of entertainment, food, and drinks. Their burlesque variety shows are highly praised, and they have a nearly-endless variety of drinks to suit your fancy.
The Boom Boom Room plans out their events weeks in advance, so it's easy to decide which you're interested in. If you don't have your own date, it's still one of the most-visited areas of downtown Saint Louis, giving you a great chance to meet other Saint Louis singles. It might not be an incredibly cheap date, but even if you spend the night by yourself, it's an incredible experience that you just can't get anywhere else.
Visit Them At:
http://theboomboomroomstl.com
500 N. 14th St.
Saint Louis, MO, 63103
314.436.7000
Hours
Friday – Saturday: 6pm to 1:30am
Hours fluctuate based on events, check the website for more information
2. Biker's Corner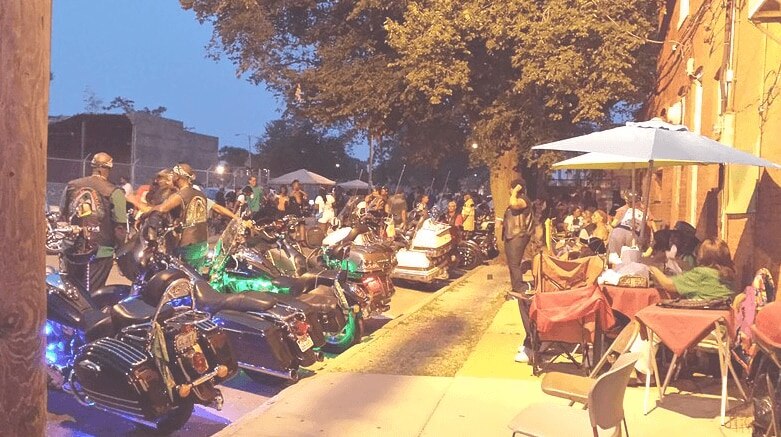 Maybe you're a little more laid-back, and you'd rather be surrounded by other people out for a fun night, a place where food and drinks are available, but the atmosphere is a little more relaxed, centered around fun and excitement for everyone. If you're looking for a great experience and the best opportunities to meet Saint Louis singles like you, Biker's Corner should be your first stop.
Biker's Corner provides an incredible combination of food, drink, and company. If you're looking for more of a dinner date, you can sit down and indulge in burgers or steak with a glass of wine. If you're more interested in partying with other people at the bar, you can enjoy a bottle of beer and Fish-N-Chips. The versatility that Biker's Corner provides is great for finding singles in Saint Louis who will mesh with your interests.
Visit Them At:
http://www.bikerscornerstl.com
1924 N. Vandeventer Ave.
St. Louis, MO 63113
314.535.5250
Hours
Monday – Saturday: 10am to 1:30am
Sunday: 12pm to 11pm
3. 2720 Cherokee Performing Arts Center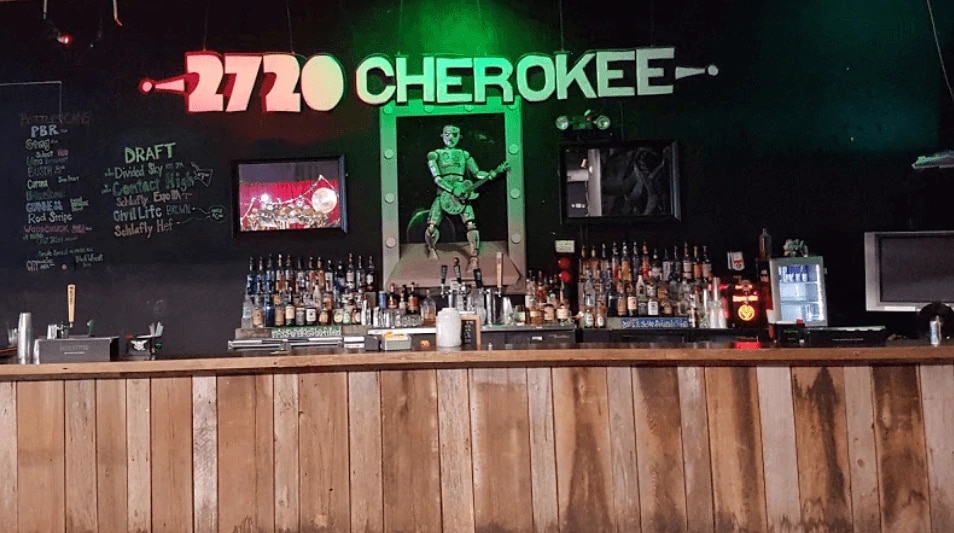 Nerdy types are everywhere nowadays. Back in the day, it might have been impossible for a nerd to find a cute date at all, much less another nerdy person, but today, we have places like 2720. The sheer scope of 2720's appeal makes it a great place to spend the night, whether you're on a date with a cute nerd or you're looking for other Saint Louis singles.
The first and third floors are what originally gave 2720 its moniker as a performing arts center. The art instillations are filled with visual art from local artists, and the large stage and huge sound system have made 2720 a local favorite for concerts. The second floor provides an entirely different artistic experience, boasting a full bar, pool tables, and more than 25 arcade game cabinets! Whether you're interested in paintings or DJs, it's easy to have a good time at 2720.
Visit Them At:
http://2720cherokee.com
2720 Cherokee St.
St. Louis, Missouri 63118
314.282.8017
Hours
Varied, check the website for event details
4. Jitter Swing Dance Club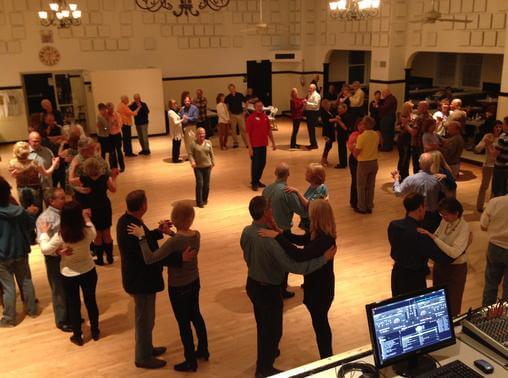 Dancing has gone through endless evolution throughout the years. Though all these styles of dancing are fun and exciting, you probably don't know a huge portion of them. JitterSwing is looking to change that! As a dance club, they have a dance floor ready and waiting for anyone who already knows what they're doing, but if your idea of dancing is awkwardly swaying to the beat, they've got you covered too.
At the beginning of their club hours, JitterSwing offers dance lessons ranging from beginner to advanced. Don't worry if you don't have a date – people frequently come to the lessons without a date, and of course everyone has to pair up somehow! Even better, their goal is to be the "friendliest dance club in Saint Louis," making JitterSwing one of the best places to meet other Saint Louis singles.
Visit Them At:
https://www.jitterswing.com
Concord Farmers Club Hall
10140 Concord School Road
Saint Louis, MO, 63128
314.603.6337
Hours
Friday: 7pm to 11pm
5. Tiny Bar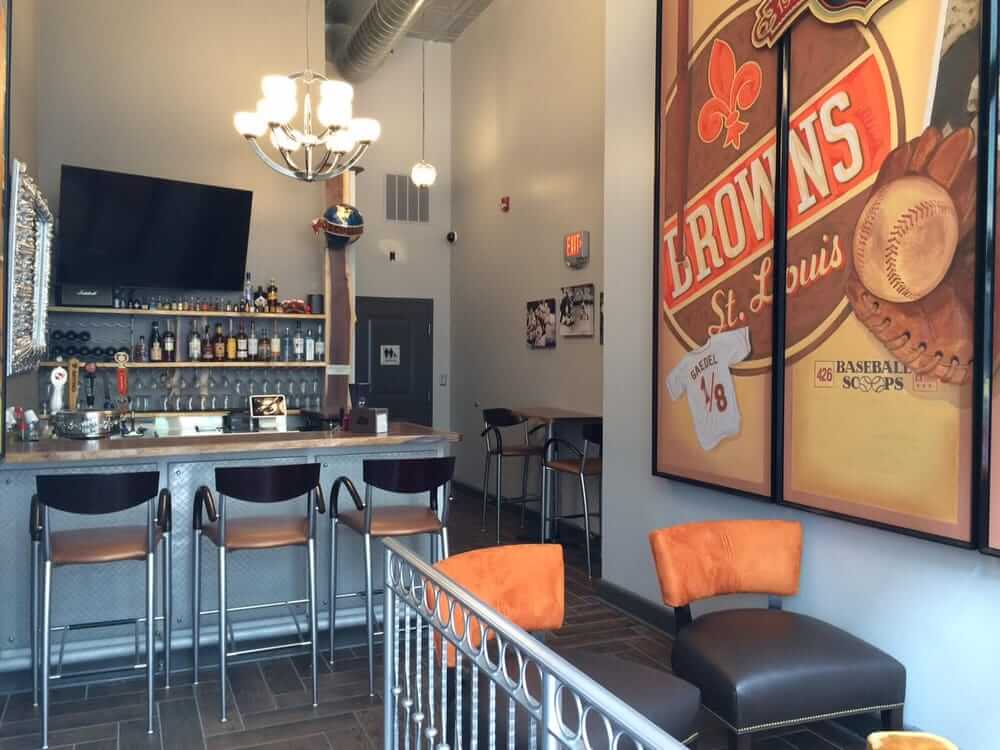 Huge dance clubs can admittedly be a little overwhelming sometimes. What if you want to go to the opposite end of the spectrum, and have some cocktails in an incredibly small and intimate area instead? Tiny Bar, a bar with only ten seats, is definitely what you're looking for.
Tiny Bar was inspired by Eddie Gaedel, a man with dwarfism who came to the plate for the Saint Louis Browns in 1951. He was only 3'7″ tall, and is currently listed in the Guinness Book of World Records as the shortest MLB player ever. Following that tradition of being small but powerful, Tiny Bar has more cocktails than it does seats! It might not be the best place to actively find singles in Saint Louis, but it's set in the heart of downtown, so any dates in Saint Louis you find elsewhere will surely be charmed by this tiny place.
Visit Them At:
http://tinybarstl.com
1008 Locust Ave.
St. Louis, MO, 63101
314.478.9833
Hours
Wednesday – Friday: 5pm to 10pm
6. The Gramophone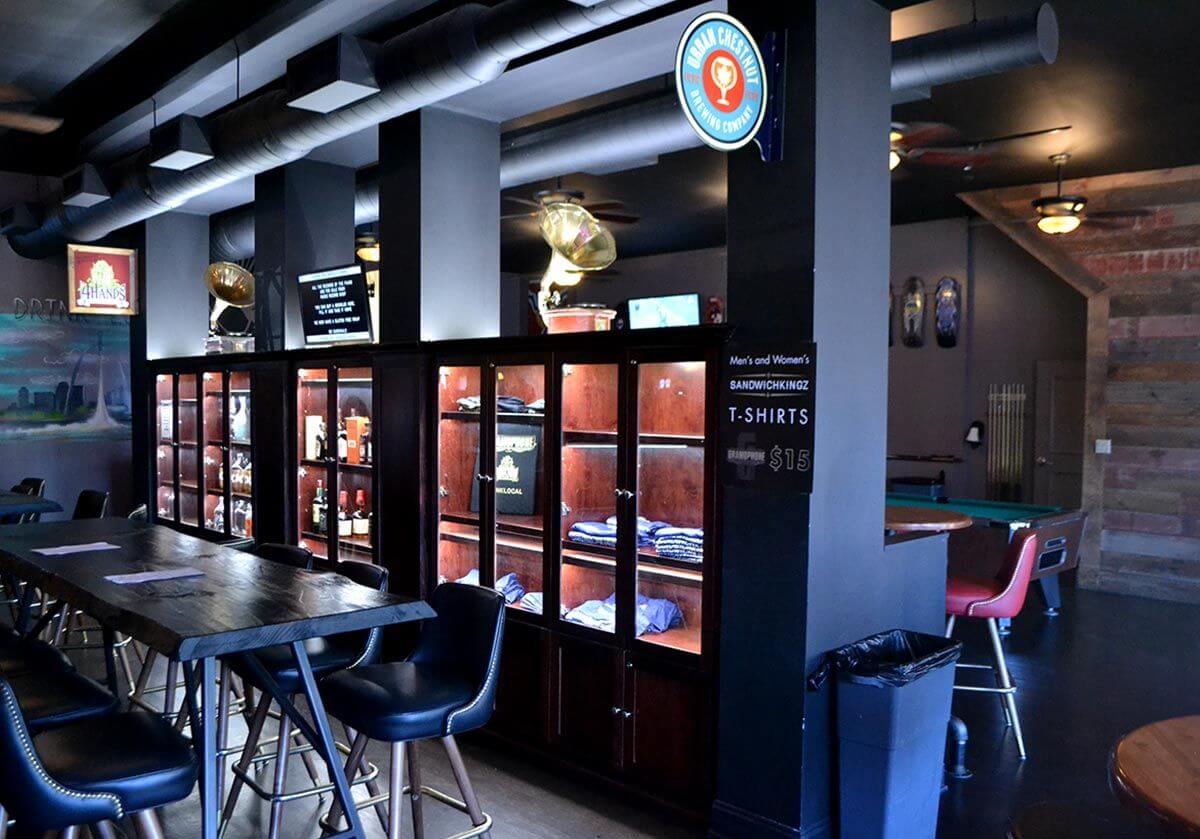 Back in 2008, The Gramophone was established as a concert club, and hosted over 1,500 incredible shows over the next seven years. However, in February 2015, they decided to switch gears and become something else. Today, they're a sandwich pub, focusing on great sandwiches, great bear, and great social experiences.
Actually having a good time with other Saint Louis singles can be difficult if you're not sure what to do. Many pubs are just focused on the beer, and your date can start to feel stale pretty fast. The Gramophone has taken care of that already. Not only do they have a pool table and video games, but they have tons of board games if you're a little more old-fashioned! Whether you're playing games, listening to the DJ, or having sandwiches and beer, your dates in Saint Louis won't be boring at The Gramophone.
Visit Them At:
https://www.gramophonestl.com
4243 Manchester Avenue
St. Louis, MO, 63110
314.531.5700
Hours
Tuesday – Sunday: 11am to 3am, food until 2:30am
7. 4 Hands Brewery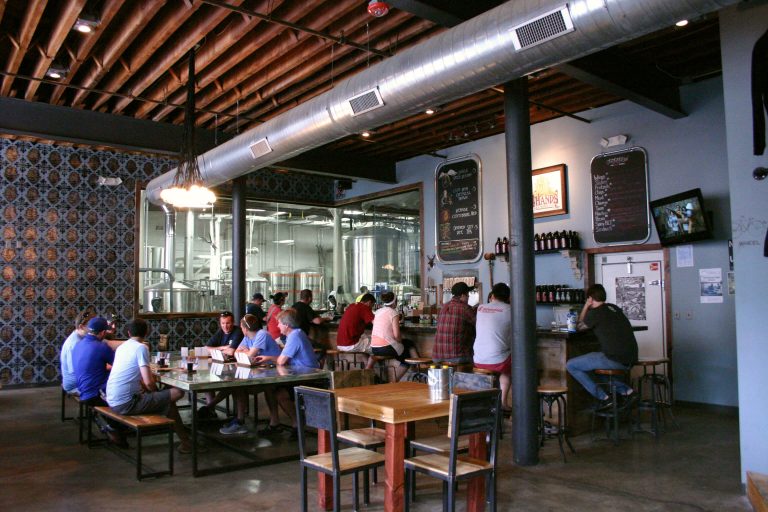 Maybe the singles in Saint Louis that you're interested in have a taste for beer, and are interested in the crafting and refinery process of locally-brewed beers. If that sounds like you, you'll definitely find someone like you at 4 Hands Brewery. They boast a 20,000 square foot brewing facility, 3,000 of which are dedicated specifically to aging their barrels. Because they brew beers locally, they have a mix of Saint Louis-exclusive beers that will give you a new experience every time you go.
Aside from the brewery, which has an incredible amount of beers year-round as well as even more seasonally, there's also an extensive menu that will go well with whatever you're deciding to taste. Whether you're looking to impress your dates in Saint Louis or trying to find a new beau, 4 Hands Brewery should be your next destination.
Visit Them At:
http://4handsbrewery.com
1220 S 8th St
St. Louis, MO 63104
314.436.1559
Hours
Bar
Monday – Thursday: 12pm to 10pm
Friday – Saturday: 12pm to 12am
Sunday: 12pm to 9pm
Last call is 15 minutes before close
Kitchen
Sunday – Thursday: 12pm to 8pm
Friday – Saturday: 12pm to 10pm
8. The Bronson House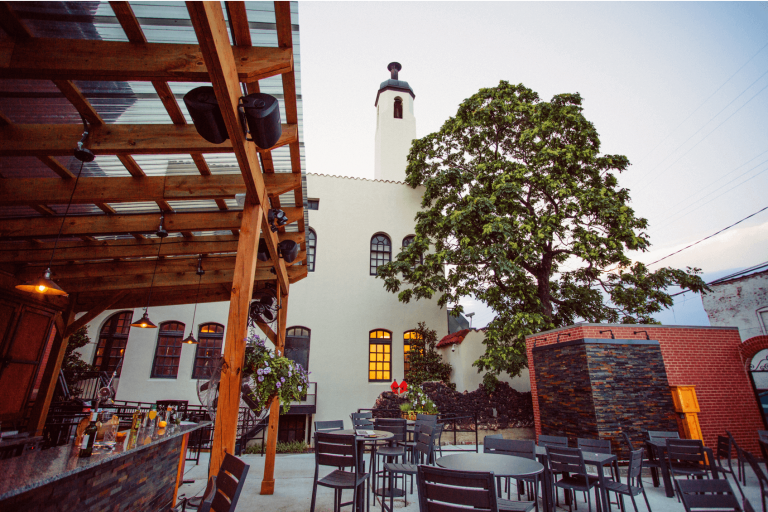 Collaborations can either be the best thing for all companies involved or the worst. In the case of The Bronson House, it was definitely the best. The Bronson House was built in the late 1800s, and retains that charm throughout, though it was recently upgraded to modern standards by The Hicor Group. Artisan Well collaborated with them to open the patio bar, combining the beautiful historic home with fine alcohol to create a relaxed environment perfect for Saint Louis dating.
The Bronson House is certainly a great place for some laid-back drinks, but they also offer a few very sophisticated menu items, which are recommended with specific wines and cocktails for the best experience. The open patio in The Bronson House makes for a beautiful place to find singles in Saint Louis, while the atmosphere makes it a romantic place to bring your date for a night out.
Visit Them At:
https://www.thebronsonhouse.com
3201 Washington Blvd
St. Louis, MO 63103
314.312.3192
Hours
Currently closed for the winter; check the website for more information
9. Gaslight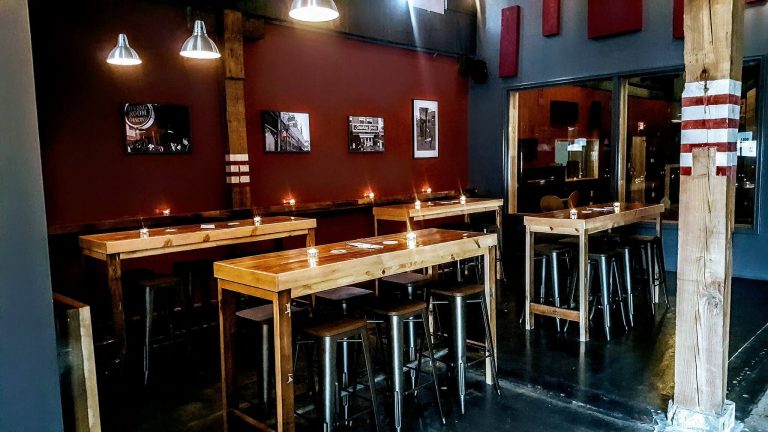 Music recording has long been something done behind closed doors. Singers record and mix everything in studios, and then they release them to the public using CDs or online files. Whether you're a singer yourself or you're just interested in the process, Gaslight is a great place to get started. Their studio is separated from a bar and lounge by soundproof glass, allowing music lovers to get a behind-the-scenes look at the recording process as it's happening.
The studio is obviously Gaslight's pride and joy, but they don't skimp on the lounge. If you want to meet Saint Louis singles that are just as interested in music as you are, Gaslight has done a great job of bringing the two together, letting you find someone you click with.
Visit Them At:
https://www.gaslightstl.com
4916 Shaw Ave.
St. Louis, MO 63110
314.496.0628
Hours
Sunday – Monday: 5pm to 1am
Tuesday – Saturday: 11am to 1am
10. Asian Kitchen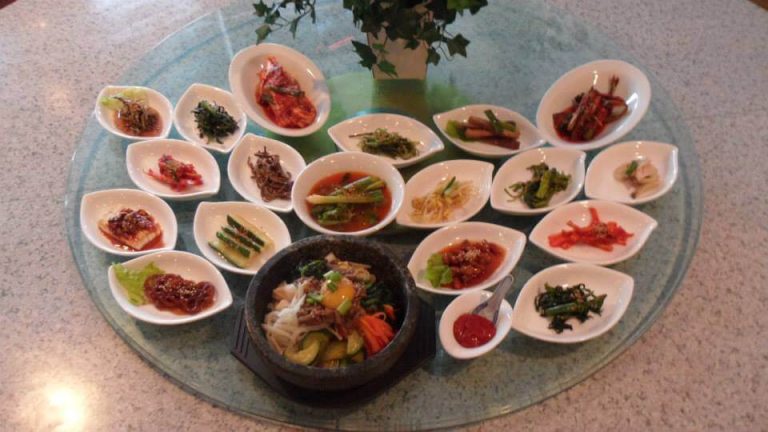 Korean food can be hard to come by in a place like Saint Louis. If you love Korean food and are looking to introduce your dates in Saint Louis to the kind of food you like, it can be a daunting task. Asian Kitchen is one of the top restaurants in Saint Louis, and their menu boasts 67 Korean dishes both traditional and modern, many of which can be made vegetarian or non-spicy!
If your date isn't sure about Korean food, or they have specific dietary restrictions, Asian Kitchen can definitely win them over. Their menu is wide enough to accommodate even the pickiest of eaters, while still maintaining the classic taste of Korean food. They have Korean hot pot, barbeque, soups, house specials, and many a la carte dishes, making sure your Saint Louis dating experience is great for both you and your date.
Visit Them At:
http://www.asiankitchenstl.com
8423 Olive Blvd
St. Louis, MO 63132
314.989.9377
Hours
Sunday – Thursday: 11am to 9pm
Friday – Saturday: 11am to 9pm
Tuesday – Friday Lunch Specials: 11am to 2:30pm
11. Helium Comedy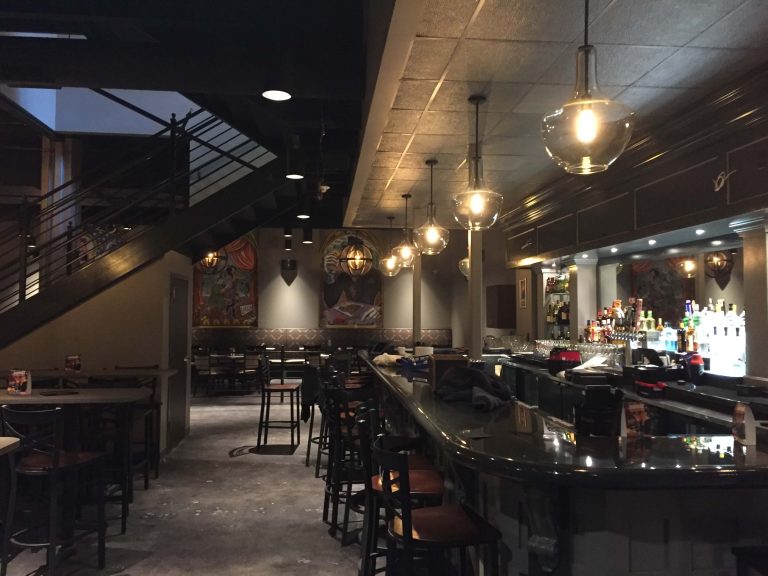 Comedy is a part of life, and it always has been. Comedy clubs have always been a great place to hang out, have some laughs, and meet people, and Helium Comedy is a great part of the Saint Louis dating scene. Whether it's open mic nights, local comedians, or even more national comedians making a stop at Helium Comedy, you're bound to have a fun time and meet some other singles in Saint Louis.
The menu at Helium Comedy is also incredibly extensive. It's not your regular bar food, instead boasting dishes such as a Mediterranean Appetizer Platter and Chicken Brioche. You don't have to go to the top restaurants in Saint Louis to find great food with great company; just come to Helium Comedy for a fun and unforgettable experience!
Visit Them At:
http://st-louis.heliumcomedy.com
Helium & Elements Restaurant
1151 St Louis Galleria Street
St Louis MO 63117
314.727.1260
Hours
Showtimes
Sunday: 7:30pm
Wednesday – Thursday: 8pm
Friday – Saturday: 7:30pm and 10pm
Times are subject to change, check the website for more information
Restaurant opens two hours prior to showtime
12. Brennan's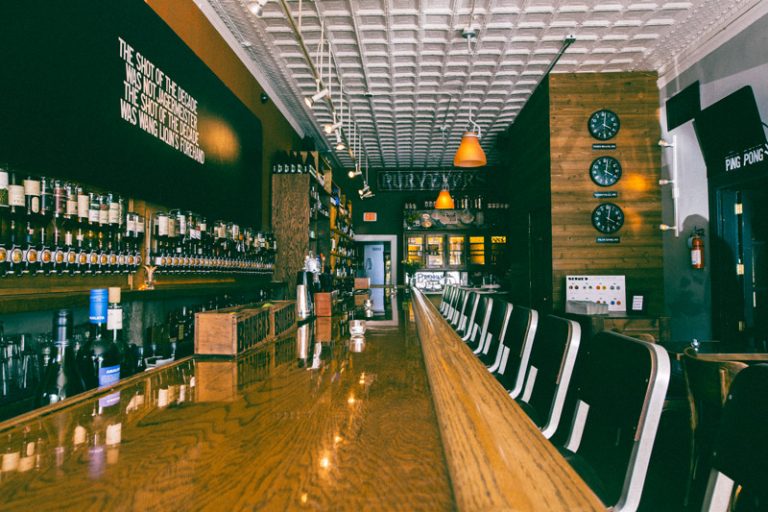 Food and drink go together, of course. Maybe you're looking for a nice place with a cultured atmosphere where you can sit and have a glass of wine, eat a three-course meal, or just play ping-pong. If any of that appeals to you, Brennan's should be your Saint Louis dating destination. Brennan's boasts a bar and bottle shop, a lounge with wine, scotch, and beer, a ping-pong parlor, and an extensive menu that includes everything from burgers to smoked salmon with caviar cream.
Brennan's has something to appeal to pretty much anyone. The lounge is a great place to sit and meet other Saint Louis singles, whereas the ping-pong parlor makes for a fun, competitive time with friends. The restaurant can be a full three-course experience, or just an entrée and drinks. It's impossible to go wrong bringing your dates in Saint Louis here.
Visit Them At:
https://www.cometobrennans.com
4659 Maryland Ave
Saint Louis, MO, 63108 314.497.4449
Hours
Sunday: 3pm to 11pm
Monday – Saturday: 2pm to 1am
13. HandleBar
Pubs are all well and good, but sometimes you just want to calm down, drink cocktails, and eat pizza with some other Saint Louis singles. If that sounds like a great date to you, head on over to HandleBar for some fun food and drinks! With events constantly running, nine house pizzas, eight specialty cocktails, and two Russian-inspired dishes, you're sure to find something you like at this eclectic bar.
If cocktails aren't your thing, HandleBar serves a selection of wines by the bottle or by the glass. The menu is centered mostly around their pizzas, but there are also soups, salads, and a healthy selection of appetizers, all of which are just as good as their signature dishes. Even if your date has a totally different palate from yours, you can both enjoy dinner at this Saint Louis restaurant and bar.
Visit Them At:
http://handlebarstl.com
4127 Manchester Ave.
St. Louis MO 63110
314.652.2212
Hours
Bar
Tuesday – Sunday: 4pm to 3am
Kitchen counter
Tuesday – Friday: 4pm to 11pm
Saturday – Sunday: 4pm to 2am
These are the most happening places to find a fantastic date – maybe even "the one." But if fate hasn't smiled upon you yet, or you want to find your special someone and then treat them to these locales, try. With thousands upon thousands of users, your perfect match is waiting to find you.