How to Arouse a Woman and Make Her Want You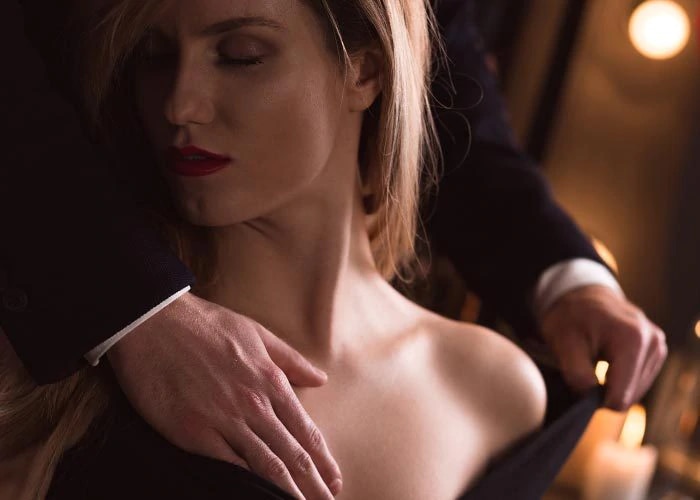 There are many differences between men and women when it comes to getting turned on. So, needless to say, what gets you hot under the collar may not work for her! If you want to know how to arouse a girl, you'll need to put in the work and find out what makes her tick. You must display personality traits and behaviours that are naturally attractive to females. Here's how to sexually arouse a woman quickly.
What makes a woman sexually excited?
For years, men have been trying to discover how to turn on a woman on. The answer to this is very much the holy grail, with males around the world believing it can help them get what they want when it comes to pleasure. The state of sexual arousal in a woman can last minutes or even days and is often the precursor to orgasm. If you don't know how to excite a girl, chances are you will not bring her to climax. Work out how to arouse her and you'll be much more likely to satisfy her between the sheets. Read on to discover how to arouse a woman in bed.
Work out her arousal feelings
To discover the best way to arouse a woman, you need to work out what feelings make them aroused and then intensify them. For example, does feeling desired turn her on? If so, you need to show her how much you want her and how you can't wait much longer to have her. Perhaps she gets off on feeling frightened? In this case, you may want to suggest partaking in a little role play and tap into her fantasies. If it's the feeling of being loved and cherished that arouses her, you must do all you can to demonstrate that you do love her. She may want to feel safe and cared for before she will let herself become aroused. There are many female arousal triggers, and you need to discover what hers are. Whatever feelings make her want to get down and dirty, you need to strengthen them.
Arouse her mind first
Many men make the mistake of ignoring a girl's mind when trying to excite her. However, if the mind isn't aroused, then it's going to very difficult to turn her on physically. Once you know how to sexually arouse a woman mentally, you can then move on to her body's erogenous zones. To do this, talk to her and show that you care what she has to say. Help to relax and unwind and shake off the day's stresses. Don't be afraid to flirt with her and display confidence and charisma. Showing such traits will make her feel attracted to you and set her well on the path to arousal.
Tease her in the bedroom
Slow and steady is the key to knowing how to sexually arouse a woman in bed. Rather than rushing in and heading straight for her biggest erogenous zones, take some time to tease her first. Think of it as foreplay before the foreplay If you can master this little unknown (amongst men anyway!) artform, then you're well on the way to knowing how to get arouse a woman. Tease her sexually, giving her pleasure in small amounts before drawing back. Of course, this requires a level of self-restraint, but done right it can truly transform your sex life.
Feed her fantasies
Some men believe that women aren't that into sex, but that's just not the case. In fact, studies show that women think about the act 19 times every day on average. They also show that many women want to try new things in bed but are unsure how to broach the subject with their lovers. So, if your girl is too scared to mention her biggest desires whilst getting hot between the sheets, it's up to you to encourage her. Let your partner know that you're open to bringing her fantasies into the bedroom. Don't be afraid to ask her outright if there's anything she'd like to try during sex. She may be relieved that you have brought the topic up first! Alternatively, you could try watching porn together and go from there. It won't take you long to discover what gets her going.
Know how to sexually arouse a woman with words
If there's one thing we all have, it's words. Whether that's verbal communication either face to face or on the phone or written via texts or emails. The good news is, you can easily use words to arouse a woman. Words are very powerful, possessing the ability to stir all kinds of emotions. If you want to turn her on, let her know just how much you want her. Compliment her body and leave her in no doubt what you would do to her given half the chance. Don't be afraid to reveal your fantasies to her. Women are very verbal creatures and so you can expect your words to have a very powerful effect. Of course, it's important to start slowly when seducing a woman with words. Gauge her response early on and stop if she appears uncomfortable. If she seems to be encouraging you or you sense she is becoming turned on, consider taking things to the next level.
Whilst it usually doesn't take much for a man to become aroused, it's a little different for women. Quite simply, certain switches must be flicked in a woman's brain before she will become turned on. The good news is, there are things you can do to arouse her both mentally and physically. From working out her arousal feelings to finding out her biggest fantasies, it's easier than you might imagine to know how to get a woman aroused.