How to Be a Seductress Without Looking Like You're Trying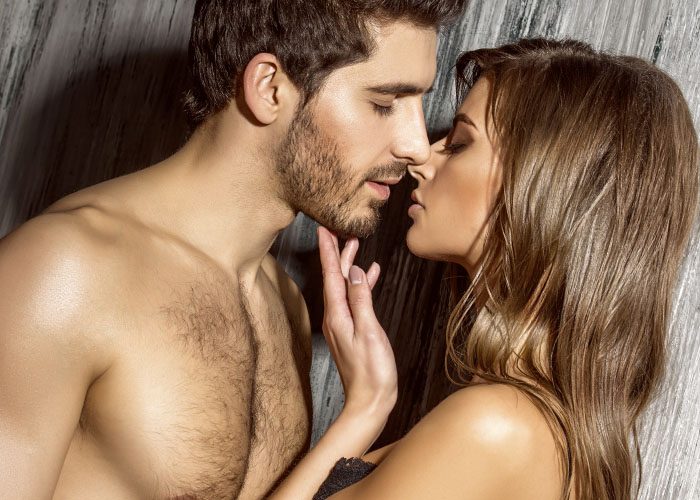 A seductress is a woman who oozes sex appeal effortlessly. Unfortunately, not everyone has that ability, and it is quite obvious to those around her that she is trying too hard. After all, there is a very thin line that separates classy and trashy. Learn how to become a dating queen from this article.
Sure, it's nice to get a man's attention, but you don't want that attention simply because he thinks you're easy, right?
Right.
So if you really want to become one of these coveted sexual goddesses, you've got to change the way you think, and we've got the tips to help you do exactly that.
The first thing about being a seductress is understanding that you have to be sexy, discreet, and be a master in the bedroom. The difficult part is knowing how to elicit the same sort of excitement from men outside of the bedroom.
When you understand that, you are on the fast track to becoming a sexy vixen who can get any man wrapped around her little finger, even when it isn't your intention. Here's how you can do exactly that.
Learn how to be two-faced
While you're at work, it's perfectly fine to be serious and driven—you have to climb that corporate ladder to get to the top, right? You don't have to dumb yourself down to get the attention from any man, though. Men will try to take advantage of women that they assume aren't all that bright. You, on the other hand, don't have to worry about that because you are a seductress! You're strong-willed, desirable, and knows you're all that.
Sexy women don't have to flirt with men at work to get ahead. Sure, this may break a lot of men's hearts, but it also makes them desire all the more. They'll check you out, try hitting on you and try to win your affections. When it's time to quit for the day, you can slip out of that corporate shell, let your hair down, and be that vibrant women people adore — all without paying attention to the men gawking at you.
Men love nothing more than a woman who can go from business-minded bosses to playful vixens with a flip of a switch. They don't fantasize about teachers, nurses, and even nuns for nothing you know!
Show some skin and play coy
Every once in a while, when you're reaching down low to pick something up or maybe you are walking down the street wearing a slightly revealing top, use the coy flasher move to win a guy's attention.
When you go up to talk to a guy, take a second so you can nonchalantly fix the strap of your bra or lean forward so you can adjust your heel. We all know that guy who's attracted to women will always try to take a peek. Of course, you won't even need to fix anything if you're wearing something loose enough that will give him a chance to catch peek now and then. But just as he sees it, catch him in the act and cover yourself up in a cute and obvious manner.
Create your own expressions
You might have to spend several weeks on this, but when you do master this art the right way, you will have men just waiting to have a chat with you wherever you go. When you are able to find some time in your hands, stand in front of the mirror and pay attention to your own expressions, be it a smile, a laugh or even a frown and a grimace. Do you like how your face looks whenever you wink or smile flirtatiously?
Some of the most desired seductresses might have been born with a perfect smile and cute wink, but in most cases, it took a lot of practice while standing in front of the mirror.
Try creating your own alluring expressions. It could be the thoughtful expression with a pen in between your lips, the sneaky expression when you tilt of your neck and grin, the funny look in your eye when you have a naughty laugh, the cute laugh and how you cover your mouth with your hand. Or it could even be the sexy one where you discreetly lick the corner of your lip.