Considering Dating an Italian Woman? Here's What You Need to Know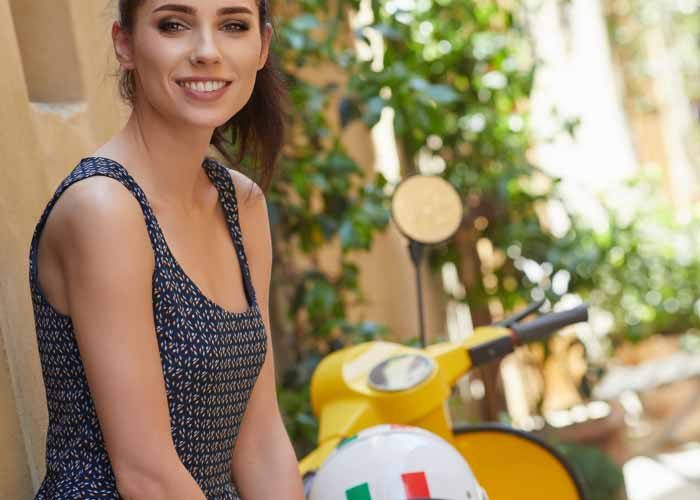 If you are interested in dating an Italian woman, there are some things you need to know beforehand. Italian women are renowned for their style and passion and can become fiery during debates. Italians are known for their more relaxed way of life and their love for their families. Italy has an incredible climate and offers some of the most sumptuous cuisines in the world.
Make the first move
You may have to work harder than expected when it comes to winning the affections of an Italian woman. Don't expect an Italian woman to ask you out – this doesn't happen very often. It will almost certainly be down to you to make the first move. Italian women want to see you working hard to win them over, and you may need to ask them a second time if they say initially say no. However, if you are rejected twice, you'll need to accept defeat. Italy has some of the most voluptuous women on the planet, so it's no wonder they are so popular amongst curve-loving men.
How to date an Italian woman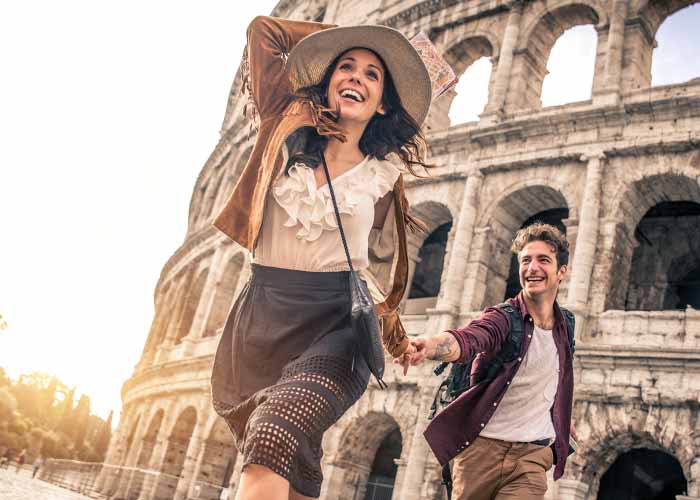 Don't dress down if you are eager to win an Italian woman over. Style is incredibly important in Italy, and it's not uncommon for Italian males to take just as long to get ready as women. You can normally expect to pay for dinner and drinks during dates, at least early on in the relationship, and the ability to flirt is vital. The vast majority of Italian women don't hold back during arguments and debates, so you can expect fiery showdowns during your relationship. Italians don't rush their food, and meals can last for several hours and multiple courses. Even when you're full, you can expect to eat more. What's more is that you may well cause offence if you fail to finish the cuisine that's been dished up for you.
Eating with Italian women
Dining is regarded as a hugely important bonding experience in Italy, and chances are you'll be invited to eat with your partner's families if things go well, so be on your best behaviour. Italians are incredibly loyal to their families, so think twice before criticising any of your girlfriend's relations. They can also be incredibly tactile, so expect hugs and handshakes. Italian parties tend to be incredibly vibrant and frequently continue into the small hours, with most family members inviting their friends, who also invite theirs. Whatever you do, don't fill up on food before any party that you are invited to as you will be expected to consume vast quantities of food. Avoid drinking before you arrive too, as chances are you will be offered wine by the bucketload.
What to expect from typical Italian women
There are many great reasons for dating an Italian woman. By becoming romantically-involved with an Italian lady, you can immerse yourself in their rich culture and even pay multiple visits to their homeland. Italians don't time as seriously as people from other countries, so don't be offended by lateness. They are also known for marrying later in life, with women finally saying 'I do' at the age of 31 on average.
Italian women in bed
Italians are frequently voted amongst the most exciting lovers, and it's thought that their active sex lives have been increasing their life expectancy. Many people see Italian people as making the best lovers, with almost two-thirds of Italians saying they were satisfied with their sex lives. Dating an Italian can help you learn the language itself, which can be an incredibly useful skill to have whether you stay together or not. The stereotype of the Italian mother-in-law may suggest interference, but your partner's mother may well become a valuable source of advice and wisdom. Italians are also known for having some of the most lavish and exciting weddings in the world, so if your relationship does progress to this stage, you can look forward to enjoying possibly the most entertaining day of your life. Expect world-class food, wine, cake and scenery.
Conclusion
You should consider dating an Italian or Sicilian girl for all sorts of reasons. Not only can you expect to meet fantastic people through an Italian woman, but you'll also most likely find yourself dating someone who truly appreciates the importance of family and loyalty as well as hard work and romance. It's unlikely you'll be disappointed by the cookery skills of a woman from Italy, and it's worth noting that most Italian girls are beautiful on the inside and out, with common characteristics including big eyes, thick dark hair and flawless complexions. Whether you've grown tired of typical American women or have simply always fantasied about dating Italian or Mediterranean women, there are so many things to look forward to when you do begin a relationship with a girl from Italy.
Welcome to Flirt.com to find the woman of your dreams!