Top Spots for Cool Date Night Ideas in Minneapolis

Minneapolis is considered to be one of the best cities for singles in the United States. It means it is a dating-friendly city where you are more likely to meet a partner for dating compared to other cities in the country. The dating spots in Minneapolis are as inviting as well, and there are plenty of places where you can always have a good time with your date.
The dating venues are made for singles of all ages. Whether you are a millennial or a senior, you will find places exclusively good for you or venues that are all-inclusive. There is everything for everyone from the restaurants and bars to parks, including options for people on a low budget.
These Are the Coolest Places for the First Date in Minneapolis
First dates can be nerve-wracking and sometimes awkward, and part of the reason for this is choosing the wrong venue. These first date ideas will save you from such experiences. The places we suggest for you have a comfy environment that will make both of you feel at ease.
Enjoy the panoramic view of Loring Park from this amazing place. Enjoy a variety of appetizers and small plates, as well as other flavors from the menu. Café and Bar Lurcat also has date night specials you can take advantage of with your soon-to-be girlfriend or boyfriend.
You can also take a stroll along Loring Park after eating. Another option is to cross the bridge over Hennepin Avenue and get into the iconic Minneapolis Sculpture Garden. At the Garden, you will see some of Minnesota's most photographed spots.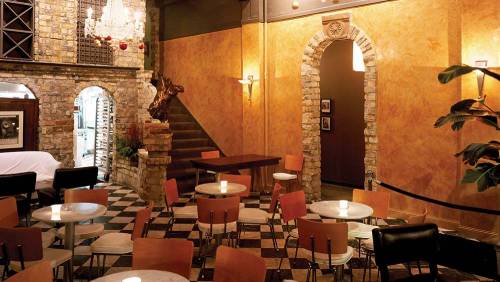 It is a restaurant located inside the Walker Art Centre. You will enjoy some delicious food at Esker Grove served by high-end staff in a striking ambiance. The menu is designed by one of the best chefs in the country, Doug Flicker. Without any doubt, it is a perfect place for brunch, dinner, or happy hour.
At Esker Grove, the two of you can go upstairs to enjoy the beautiful views of the Minneapolis skyline. If you want to enjoy the sunset from this location, time yourself and visit Esker Grove at the right time to watch the sunset.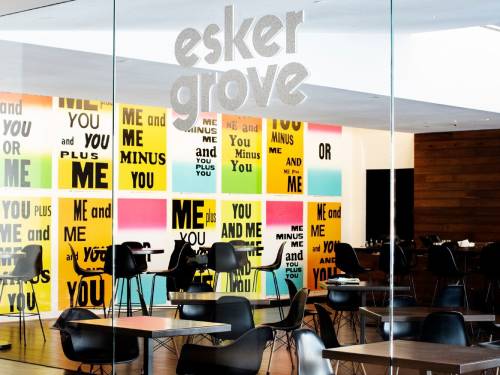 This place has a menu that is ideal for first dates. Enjoy foods like mini corn dogs, Pop-Tart dessert, and pizza rolls. Wash down the meal with a Tang cocktail or boozy snow cone. The place was revamped by Justin Sutherland to its present look, creating nostalgic memories for the 80s and 90s babies. You can also go ahead and challenge your date to vintage arcade games like classic Pac Man or video bowling.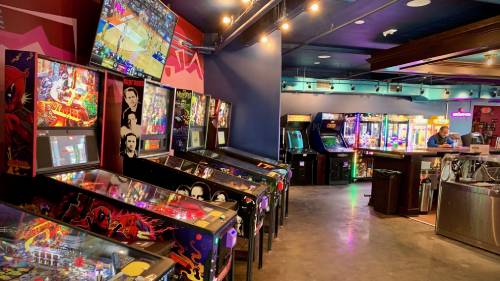 CC Club is everything that a dive bar should be and is perfect for the first date. This place has nice food and affordable drinks. Enjoy the classic Rueben with waffle fries before picking a game of pool. You can also try several types of music on the jukebox.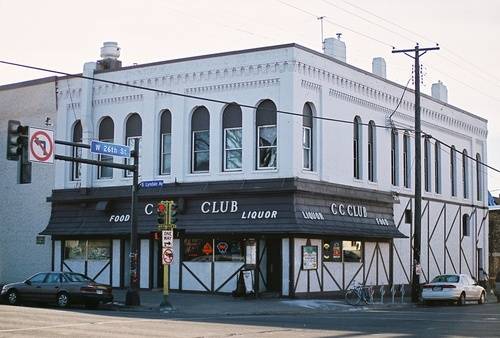 It is a monstrous dining and drinking hall in Minneapolis. You will have to go early enough to grab seats for you and your date. It is the place to enjoy Minnesota's finest IPA's. You will also enjoy some classic food. You can play a game after the dining — game of Bags or Cornhole. There are also many bonfire pits where you and your date can warm up.
Activities for Having a Fun Date in Minneapolis
Do you want to escape from the dull type of dates and looking for something more fun with your lover? There are several fun date ideas in Minneapolis. The type of fun would depend on what you and your lover like doing. What works for one couple may not work for another. Read on to discover the amazing and fun activities that can make up for fun dates in the city.
Fill Your Card at Bar Bingo
You can never go wrong with a classic game of Bingo. The 1029 Bar is the perfect place for this. The bar hosts bar bingo every Tuesday at 6.30 pm and Saturdays at 2 pm. There is up to $1,000 up for grabs in the 'big money' bingo on the first Saturday of the month. Imagine winning this amount of money, and you still have the whole night ahead of you. You will definitely have lots of fun with your date.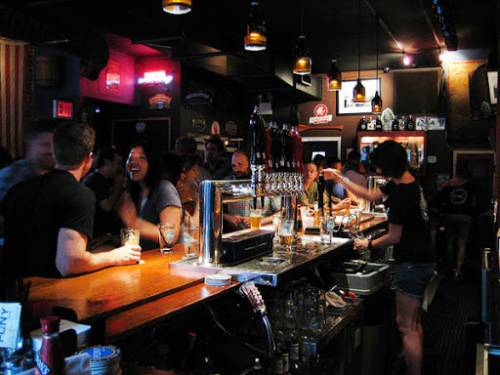 Hockey Game
Go for a hockey game and have fun while at it. It is a perfect plan if both of you or one of you is a sport fun. Games are always running up to March, and choosing a date that suits you and your lover in any of the weekends would make for a perfect date. There is a wide variety of food that you can enjoy at the sports venue like at The Wild. The food is served in a helmet.
Concert at Prince's Club
Music lovers should not miss the concerts at Prince's Club. First Avenue hosts over 500 concerts each year, and you sure can't miss any or a couple that fits your schedule. It is the club best known as the place where Prince recorded Purple Rain. The club has also hosted other notable musicians in the country.
There are lots of options for all music lovers. Regardless of your lover's preferred music genre, you will enjoy your time and have fun at this club. Some of the options for you at First Avenue include Soul Asylum, Angels & Airwaves, Brother Ali, and the Cactus Blossoms.
Do you or your partner love dogs? How about having fun with puppies at a dog park in Minneapolis? A good place for fun with the dogs is Unleashed Hounds & Hops. It is the first indoor leash dog park in Minneapolis with separate plays for big dogs and small dogs. There are also plenty of craft brews for you and your lover.
Comedy Show
Laugh the night out at Acme Comedy Company, a popular spot for comedy shows in Minneapolis. They always bring national standup acts like Louis CK and Aziz Ansari. Check out their calendars and attend the live shows with your lover for fun and laughter. Acme also has open Mic nights every Monday, which are free of charge.
These Are the Places for a Romantic Date in Minneapolis
Taking your lover for a romantic date night once in a while keeps the fire burning. You can do something out of the ordinary or dine in a fine restaurant with a romantic set up. Read these romantic date ideas in the city and choose any that you think works for you and your lover.
Everything about this bar and restaurant is romantic. This is the perfect place for a date with your lover, from the old-fashioned century-old warehouse space to the Scandinavian design. The luscious leather furniture, original pine timber beams, and the fireplace are features that make many couples love this place.
Grab some cocktails as you enjoy your conversations and sink in the beauty of the place. If you want to enjoy some spectacular views, go upstairs to the Rooftop Bar and Lounge.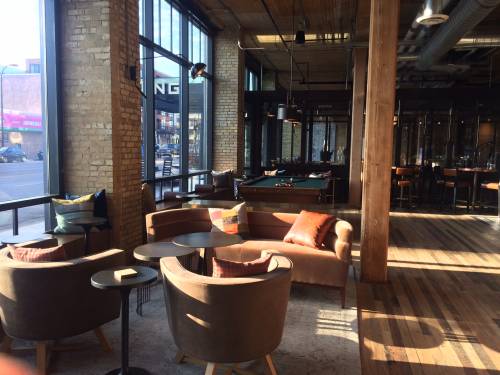 This place is perfect for a post-dinner outing with your lover. Nightingale focuses on local ingredients. There are happy hours from 11 pm to 1 am, every day. You will also enjoy upscale treats like a smoked chicken liver pate with bacon marmalade.
There are other good options for post dinner outings in Minneapolis. You can try Troubadour Wine Bar for a glass of wine, or Edwards Dessert Kitchen for delicious meals. Other good places are Sencha Tea Bar, Spyhouse Coffee, and The Library Lounge at Mercy.
The perfect place for a romantic date night with your lover is Day Block Brewing. Enjoy good food and drinks at this great spot located at the site of some of Minneapolis's early flour mills. Enjoy Wednesday night specials at $30 — a bottle of wine or six beers, any large pizza, and large salad. Or you can go for a brunch date on Sundays to enjoy specials. You can also try Tracy's Saloon for a full meal deal. Another great spot is Broder's Pasta Bar.
Folks who like classy places should try Bar La Grassa. It is dark and cozy, perfect for a romantic date night. This Italian spot will serve you with great food as you enjoy your conversations. In order to grab a table, make reservations in advance. Other options for a classy date with your lover are Kado no Mise and Restaurant Alma.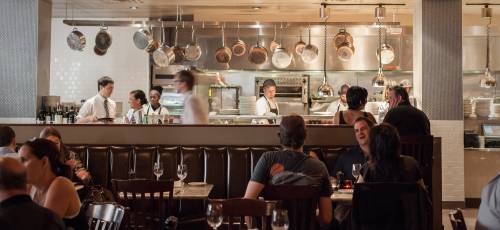 Walk along a River
Enjoy some good time with your lover as you stroll along the river. There are several options for you in Minneapolis, including the Lower Trail of St. Anthony Main's Father Hennepin Bluff Park. Others are the Stone Arch Bridge and Nicollet Island.
These Cheap Date Spots in Minneapolis Are Still Cool and Fun
Several activities in Minneapolis are free yet ideal for a date. These activities and venues give you an opportunity to hang out with your lover without spending much money. We have listed for you several cheap date ideas that you can try with your lover.
Go for Brewery Tours
Beer lovers in Minneapolis should check Flat Earth Brewing. Located in St. Paul, Minnesota, it has craft beer growlers for sale. The tours at this brewery are free, and you will, therefore, not spend anything with your date. All you have to bring along is a nonperishable food item for the food shelves.
Another spot you can try is the Summit Brewing Company. It is also a craft beer company and offers free tours and tasting. It is, therefore, an excellent plan for a cheap date night.
Each year, this nonprofit organization plans up to 80 performances and concerts by award-winning soloists. All these performances and concerts are provided free of charge. The whole orchestra travels through the twin cities to ADA-accessible locations. They do this in order to reach people who cannot commute.
To take advantage of these free concerts, check out their calendar, and plan in advance. Find a performance that fits both you and your lover's schedule, and get yourself ready for a romantic date night.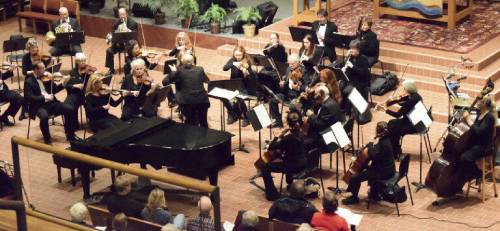 Flowers and romance go along together. In fact, flowers can be used to symbolize romance. Therefore, a trip to Marjorie McNeely Conservatory is perfect for two lovebirds who want to experience this romantic feeling at a low budget. Located in the Como Park Zoo, the conservatory is free of charge.
The conservatory gives you and your lover a chance to view beautiful blooms together. During some Sundays, the conservatory hosts free music concerts with live local music. It would be the perfect time to visit the place.
Bicycle Date
Taking a bike ride with your lover won't cost you much, yet you will have a good time. It is also a good workout for both of you. Places good for biking include along the Minnesota River, St. Croix River, and Mississippi River. These bike-friendly systems have paved paths as well as some dedicated bike lanes.
Nothing spells cheap like a park, and in Minneapolis, Lyndale Rose Park Garden is the place to have a cheap date with your lover. Enjoy the calm atmosphere and bright bloom of the park with your date as you dive into conversations. The park has 12 gardens, which you can explore and learn about the environment.