How to Drive Him Crazy in Bed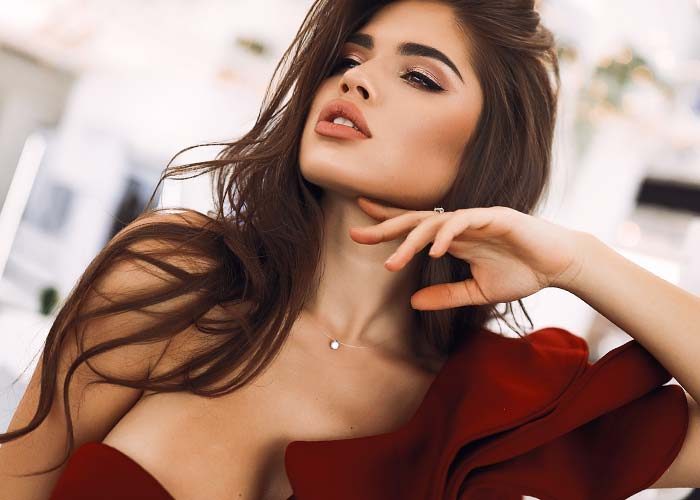 For those of you that want to spice things up in the bedroom, or make sure that your first time with a guy makes him wild with desire, we look at how to make your man want you more. By the time you are finished with him, all he is going to be thinking about (once he comes down from the high of what he just experienced) is when he gets to do it again. Pay attention to his body, all of his body, learn about his sweet spots, take your time and try these tips. He will be like putty in your hands and equally keen to please you.
How to drive him crazy
The fun literally starts before you even take your clothes off. You may be just flirting at this stage but you can drive him crazy with just a few simple things. From the messages that you send to what you wear and the body language that you use around him, there are a number of things that will start to tease him and make him want you even more. You don't want to offer it all up from the start. The thrill is often in the chase so use all of the tools in your arsenal to set the scene for some explosive sex.
Send him a suggestive message
The sex starts before you even get naked. There are a number of things you can do to tease him and get him in the mood. If you want to know how to make him hard then send him a provocative text message and see what response you get. It doesn't have to be X-rated just suggestive enough to make him know that you want him. If you aren't sure how he will re-act then make it suggest that you want him without making it so obvious that he can interpret it as you actually offering him sex.
Use your body language to drive him wild
Stretching, playing with your hair and biting your bottom lip are all seductive when done right. Just a subtle stretch with your arms above your head or reaching down to touch your toes are things that can show off your body and make him look at your bottom, your boobs and just your general physique. Pulling your hair up into a ponytail, twisting it into a bun or running your fingers through it are all subtle nods to the fact that you find him attractive and want him.
Kiss him passionately and walk away
While we aren't suggesting that you approach a complete stranger with this technique it can be a real ball buster. If you know he likes you and you are confident enough to pull this off then here's what to do: walk up to him, put your hands around the back of his neck, pull him close and kiss him passionately and then walk away. Its ballsy, but god will it drive him wild! Don't stick around… just walk away.
Pay attention to the foreplay
Foreplay is the ultimate way to make a man hard. Tease him and drive him wild with touches and kisses and pay attention to the detail. What you wear, how confident you are and your seduction techniques can bring him to his knees. Done properly foreplay can make the difference between good sex and great sex.
Select the right outfit
Before you start think about those famous sex scenes from the movies where it all seems so effortless. You know where he slowly rolls up her dress or unbuttons her blouse. What you don't want is a top that you have to battle to get over your head or a pair of skinny jeans that are going to be a problem to get off and leave seam marks in your skin. Wear a dress with a bra but forget the knickers maybe? Sexy lingerie with stocking and suspenders under a coat are also something that can drive a man wild.
Start with a massage
A bottle of oil, some soft music, a comfortable setting and some candles can set the mood beautifully. Give him a massage that he won't forget in a hurry. Hands, fingers, feathers, and your mouth can all be used to tease and tantalise him and learn what makes him groan or tense. Take your time and don't let him disrupt you as he becomes overwhelmed with desire. Make him wait for it.
Explore all of his sweet spots
Don't be afraid to experiment. While you don't have to get out the handcuffs, blindfolds and whipped cream there are things that will add to the mood. Ice cubes trailed across his stomach can provide a sensation that he may not have experienced before.
Use your mouth and tease him with your tongue
While the blow job is one sure way to make him aroused, let's save that for now and consider other things that you can do with your mouth to drive him wild.
• Nibble his ears – gently, you don't want to start biting them, just gently nibble the ear lobe.
• Kiss his neck – this is such a sweet spot for both of you and licking and kissing his neck will be sure to have the desired effect.
• Kiss his stomach – The lower you go, the wilder this is going to make him so take your time and savour the foreplay.
Your mouth, if used softly and sensitively can stimulate his senses and make him so aroused he won't know what has hit him so take some time getting to know what he likes and what pushes his buttons.
How to be good in bed for him
There are so many things that you can do to make the act so much better. Talking to him about what you are going to do to him or what you want him to do to you, trying new positions, doing it outside (not somewhere public), sex in the shower, playing with yourself in front of him and introducing toys are all things that will enhance the whole experience. Exuding confidence in what you are doing is probably the sexiest thing though. You have to feel comfortable about what you are doing in order for it to have the desired effect.
While all of the above are excellent ways to win a man over and drive him wild with desire, you shouldn't introduce them all at once. Experiment with things that you feel comfortable with and introduce new things gradually. If you try and do it all at once, you will either overwhelm him or the sex will be so explosive there will be nowhere left to go. How do you live up to it the next time if you have unleashed it all at once?
Learn how to boost women sex drive in our blog! Flirt.com makes everything to enhance your dating experience! Join us today :)