Libra Love Horoscope Tips – How to Date a Libra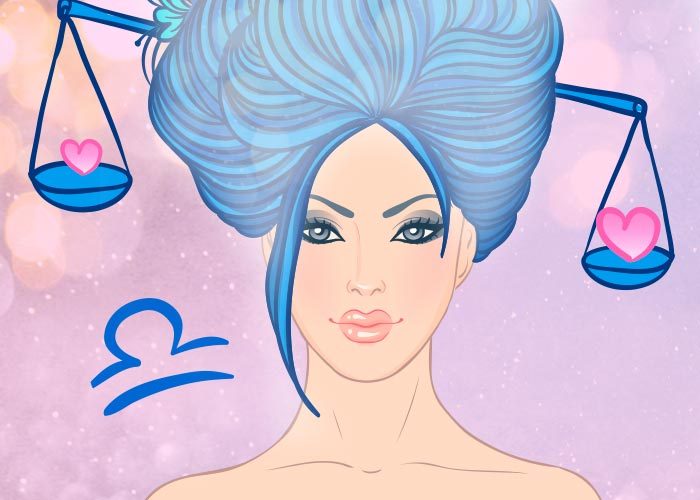 If you are looking for Libra love horoscope tips, read on. Libra is an air sign that is ruled by Venus, and it's said that Libras are particularly compatible with Sagittarians and Arians. Libras celebrate their birthdays between the 23rd September and 22nd October. They are often thought to be highly sociable and co-operative as well as fair and diplomatic. Many Libras like to avoid arguments but can carry grudges, and they often enjoy outdoor activities. Things many Libras dislike include injustice and violence. A large number of Libras do not like to conform to social norms.
Libras love to socialise
It's not uncommon for Libras to avoid being alone. They tend to value partnership greatly and tend to be drawn to people who have plenty to say. As Libra is ruled by Venus, Libras are often big fans of art and music. They often like to travel to beautiful locations and appreciate expensive material possessions. It's said that Libras have the best social skills, and many people value their company greatly. However, you may wish to avoid dating a Libra if you are the jealous type. Nonetheless, Libras do like to see things from other people's perspectives and are very sensitive.
Eager to please in the bedroom
Libras view sex as a collaborative activity and take their partner's pleasure very seriously. However, they can enjoy casual short-term flings as well as long-term relationships. Libras often have quality relationships with other Libras as well as Aquarians. They tend to be drawn to Aquarians because they share the same kind of intellectual humour. Many Libras appreciate flattery greatly, as long as these compliments are genuine. If a compliment is not sincere, a Libra will be able to detect this.
Can be self-critical
It's not uncommon for Libras to be overly-critical of themselves. It's wise to tell Libras not to criticise themselves any more than they would others for carrying out the same actions. Another great reason to date a Libra is that they tend to be excellent mediators. They have fantastic problem-solving abilities and do everything in their power to ensure everyone is kept happy. Many Libras spend much of their youths attempting to find partners. Once they do start a new relationship, they prioritise this over many other things happening in their lives.
Libras rarely lie
Because Libras tend to be very charming, many people like doing favours for them. Libras are also known for valuing the truth, which means it is very unlikely that they will lie to you. If a Libra does cheat on you, chances are they will feel incredibly guilty about this and will struggle to keep deceiving you. They also tend to be attracted to good talkers. If you have great conversational skills, many Libras are likely to be interested in you. Libras also love it when you become excited about something that they are passionate about.
A love of luxury
Libras are also famously generous and will happily provide you with items of high value. Because they love expensive and luxurious goods so much, you can expect to be lavished with all sorts of high-end gifts. If you want to keep a Libra on side, you may need to treat them to a wide range of expensive goods and experiences. Be ready to treat your Libra lover like royalty, taking them to fancy restaurants, providing them with beautiful flowers and idyllic holidays. Not everything you do for a Libra has to be expensive – they also enjoy long romantic strolls under the moonlight. One thing Libras don't tend to appreciate much is criticism. This is particularly true of female Libras. Their high intelligence means they are often correct. If you do disagree with a Libra, try to make your point diplomatically. If you have a big social circle, you may be very attractive to Libras. Libras adore meeting new people and partaking in exciting social events. They are perhaps at their happiest when they are part of a crowd.
Can be indecisive
One problem that you might face when dating a Libra is that they are often indecisive. You may find yourself spending hours and hours in shopping centres waiting for your Libra partner to decide what to purchase, and you'll likely visit a series of restaurants before your lover picks the one they want to dine in. You may need to make a few decisions on your partner's behalf when negotiations start to drag on for too long. Libras tend to expect perfection in many scenarios and find it hard to cope in settings they regard as flawed. They can spend months and months perfecting their homes and rarely stop trying until they are truly satisfied.
Are you compatible?
The most compatible signs with Libra include, Aquarius, Gemini and Sagittarius. Capricorns and Cancerians are often advised to avoid dating Libras to avoid friction. It is, however, important to remember that people are more than simply their sun signs. Your compatibility with Libras can actually vary. This is largely because of the different planet positions between the 23rd September and 22nd October.
Conclusion
There are many great reasons for dating a Libra. Just make sure you can cope with their indecision and aren't likely to feel jealous when they meet up with a wide range of people. Dating a Libra often means entering into a relationship with a highly intellectual and sociable spirit that has excellent conflict resolution skills and wants the best for everyone. The generosity of Libras tends to know no bounds, but you may need to step in and make a decision when they are torn between several options and find it hard to reach a final choice. There are many reasons why your relationship with a Libra might be a richly satisfying one.