Dating a Vegan Woman: What You Need to Know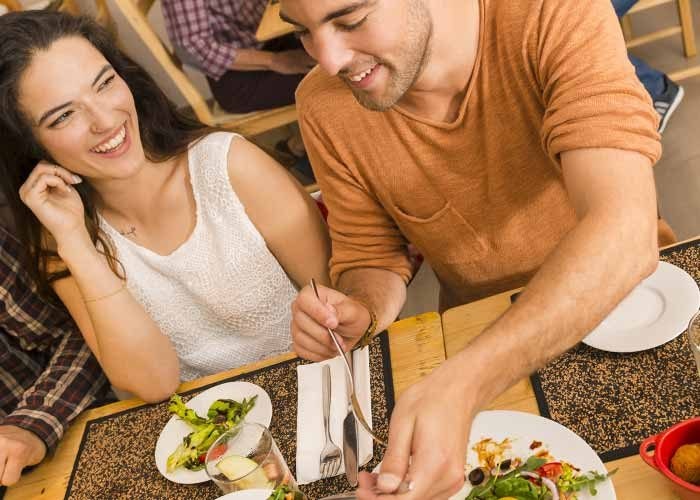 Finding out the girl you like is vegan can be a shock, particularly as only 0.5% of US adults adhere to this strict diet. Many men may be tempted to run for the hills upon hearing the 'V' word, but there are many reasons why you should stay where you are. Just because the woman you're into has chosen not to consume animal products, this doesn't mean she isn't totally perfect for you. Here are our tops tips for dating a vegan.
How to date vegan girls
If you've just discovered that a woman you like is a vegan, don't despair! Even if you're an avid meat-eater, there's no reason why your budding relationship can't flourish. We've put together the following advice for vegan dating, helping you to make sure your date with a beautiful vegan woman is truly enjoyable for you both.
Don't think that vegan girls don't like food
Don't assume that your vegan girlfriend doesn't like to eat or that she only eats boring salads. Many women who follow vegan diets love food and enjoy trying new recipes. In fact, because so many foods are restricted, they often become more creative and adventurous in the kitchen, conjuring up exciting new dishes from just a few ingredients. The long list of restricted foods may seem daunting initially, but you'll soon learn that there are many foods that vegans can eat, including fruit and vegetables, legumes, nuts and seeds and wholegrains. As soon as you become familiar with the diet, you could try cooking her a romantic meal at home. She will love that you've made the effort to understand her diet and cook her something delicious.
Choose restaurants carefully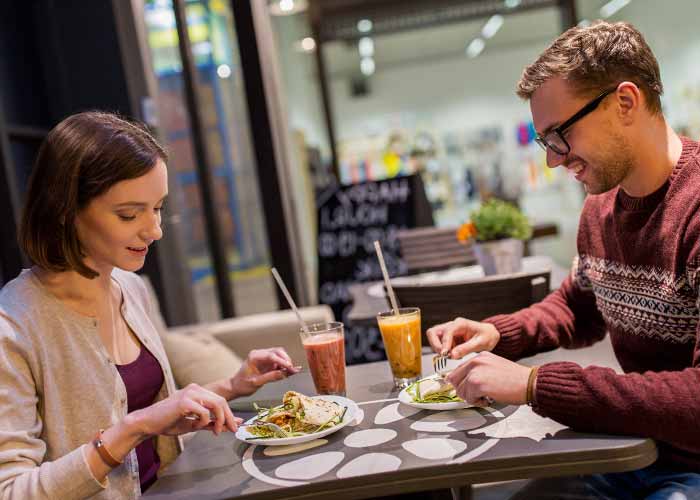 With more and more people switching to veganism, it's no surprise that new vegan restaurants are popping up in most cities. Most restaurants have veggie options, however, taking her to a local vegan place will provide her with more choice. It will also show her that you've thought carefully about her dietary needs. Look online for the best vegan restaurants with positive reviews or ask friends and family if they can recommend somewhere. Alternatively, you could always leave her to choose the restaurant. As well as selecting a great restaurant, you may also want to avoid eating meat for your first meal together. The truth is, many vegans simply can't tolerate the smell of meat, and even though they may say that they don't mind, they probably can't wait to pay the check and get out of there.
Avoid asking the same old questions about veganism
It's likely that you want to know more about veganism but try to understand that vegans hear the same old questions again and again, both from friends and strangers. Vegans are constantly asked, 'Where do you get your protein from?', 'Why did you become a vegan?', and 'Do you ever eat meat?' Don't make your first date all about veganism. There's more to your vegan date than what she eats, so try to find out more about her as a person. If you really want to know about veganism, head to Google!
Avoid dates that involve animal exploitation
Choosing a non-food related date is a great idea but be careful when selecting an activity. Take your date dancing or head to a play. Get cultural at a museum or enjoy some rock climbing. The options are almost endless. However, you should not under any circumstances choose a pastime that involves the exploitation of animals. No vegan woman (or man) will want to go to the dog races, horse races, circus or Sea World with you. Not only are activities like this against everything they believe in, but the fact that you have suggested them will show that you lack respect or understanding of their values. Think carefully about what sort of date she would like before you begin planning it.
How to find a vegan girlfriend
Finding a vegan girlfriend who's right for you isn't an easy task, especially with veganism still relatively rare in the US. If you're seeking vegan love with someone who shares your beliefs and understands how beneficial and delicious a vegan diet can be, it makes sense to take your search online. Using a dating site to meet other vegans in your area is much easier than hoping you'll bump into compatible vegan girls in your daily life. There are several dating sites for vegan couples, so don't hesitate to join up if you're serious about finding a vegan girlfriend.
If you really like a woman, don't let the fact that she is a vegan stop you from dating her and getting to know her better. Not everything needs to be about diet and food. You need to discover if you can have fun together and if you're compatible. If you are, veganism shouldn't really be an issue. For a vegan dating non vegan, she is looking for you to show her that you respect her choices and that you're willing to embrace veganism from the start. Dating a vegetarian or vegan can be fun and fulfilling, so don't run for the hills as soon as you hear the 'V' word!
Sign up to Flirt.com to meet beautiful and healthy people!