How to Meet Single Girls in My Area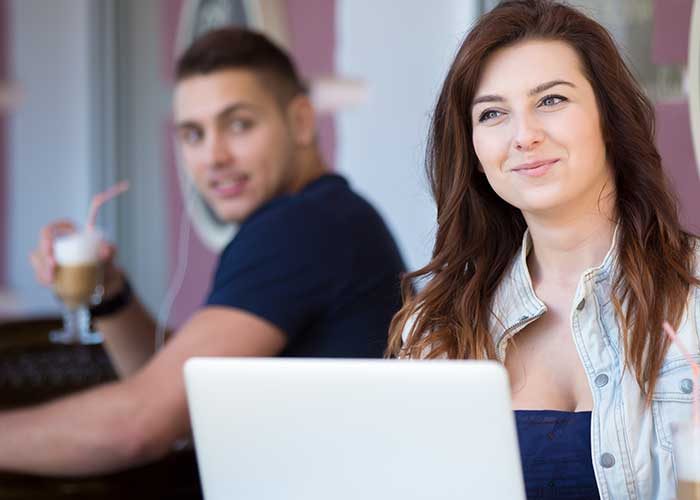 Undoubtedly, meeting eligible singles in your local area is one of the most challenging aspects when it comes to dating. Firstly, you must choose where to go and you can never be certain that anybody worthwhile will be there. Secondly, you must choose an approach and hope the women you're attracted to are single. Lastly, even if everything else goes well, you can never be sure that the singles you're talking to are going to be compatible with you. Plenty of things can prevent you from finding the right people for you locally which is why it is important to pick where you go carefully. We're going to run through options such as: singles bars, coffee shops, clubs and other hang-out spots where you can find singles to meet and how to approach asking out women in your area.
Places to Meet Singles Near Me
Sometimes, even finding suitable hang-out spots in the area can be a challenge. It can be hard to tell when you should go to a certain place to meet locals or what dating spots are the best for you. We discuss some of the best places for you to meet singles and when is the best time to go.
Bars
Meeting in a bar is a tale as old as time and is one of the go-to hang-out spots for singles nearby. It is important to choose the bar you go to carefully as this will affect which local singles in your area will be there. If you're looking for someone quirky, then try some of the hipster start-up bars. Or, if you're looking for someone artsy or interested in literature, then try hanging-out at one of the bars or pubs in your area that have a lot of character and have been established for a long period.
If you're looking to meet local singles in your area at bars or pubs, then, evidently, the best times to go are in the evening. Try hitting the local pub at seven as many singles may go to a club after being at a bar. Furthermore, you'll have some time to survey who is in the pub and if there isn't anyone eligible, you'll be able to hit another place before everyone starts going out.
Clubs
Everyone believes that meeting others in a club is one of the best ways to meet singles, but most of the time it ends in tears. If you're looking for a simple hook-up in your area, then clubs are the best place to meet singles nearby, but if you're searching for a genuine relationship, then it isn't the best place for you.
If you're searching for local singles in clubs, then you want to hit them at the earlier portion of the evening, so around 12am. Many singles get drunk extremely quickly at clubs, so it only takes a small amount of time before you're not able to communicate effectively, especially as you'll be combating the loud music too.
Coffee Shops
Coffee shops are the perfect casual and relaxed setting to approach singles. You can have a short conversation, get to know the singles you're talking to and take your time to explore your options. This is the perfect option for you if you work nights or weekends, so cannot hit clubs or bars on a regular basis to meet like-minded individuals.
Independent cafes are the best places to try as you'll be able to meet a variety of different characters and compatible singles to date. Try exploring your local ones until you find one that vibes with you.
Evening Classes
If you're passionate about something, then why not try dating someone in the same class as you? You'll have something amazing to talk about and you'll be able to naturally make conversation. You won't have to worry about approaching them as you have the perfect excuse to get to know the people around you. Whether you're arty, sporty or bookish, there are tons of hobbies that have groups available to you. Some in your local area may even be orientated around singles, so try searching for singles groups in your area.
How to Approach Singles in Meeting Places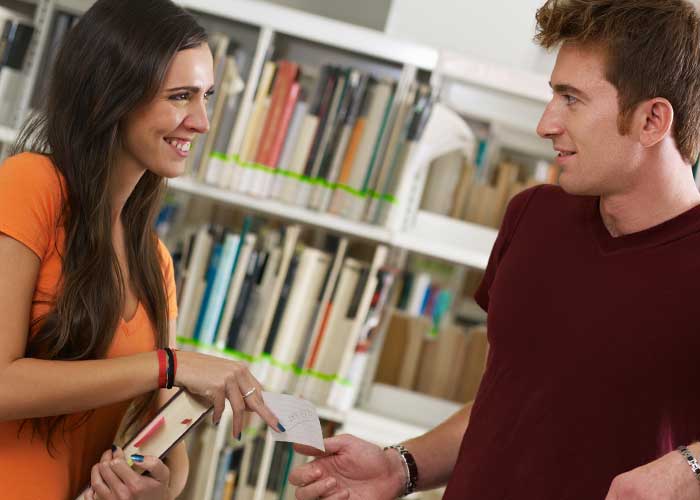 So, if you've found someone you're interested in, then the next step is being able to approach the people you're interested in dating. You don't need any cheesy pick-up lines as you just need to be yourself. Be careful and ensure you're not interrupting anything and take a hint if they're not interested. If they're not engaging or immersing themselves in the conversation, then let it be and understand they're not interested. You can always ask to leave your number and put the ball in their court, so you're not pressuring them to answer you.
Always be considerate and talk to the women you're interested in as human begins; find out what they're interested in and chat to them on a friendly level before taking anything further.
Love and the perfect relationship can come to you when you least expect it, so don't put too much pressure on yourself to find someone if it isn't happening naturally. That doesn't mean you should give-up, but if you're desperate to find a girlfriend, then the women you're talking to will pick-up on that. Take the time to assess what you're looking for and view dating as something that will happen for you, but you must give it time to work first. Sit back, chill and explore your options without stress, then before you know it you'll easily be able to connect and meet singles nearby who're good for you.
Sign up to Flirt.com to meet single girls near you online!