Looking for a Date? Check Out These Nice Restaurants in Indianapolis!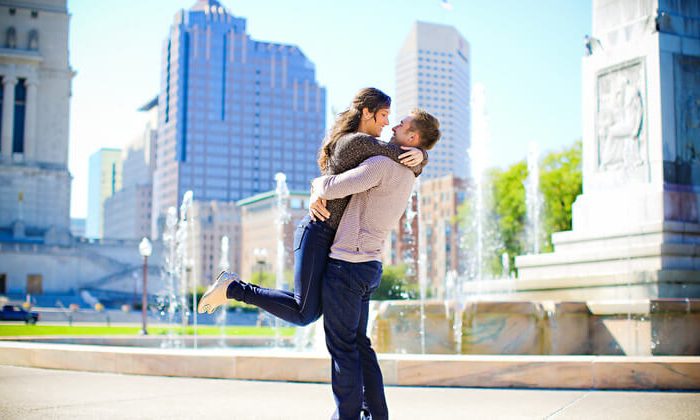 You know how disappointing it is when you want to go out and have a good time and maybe meet someone new, but you never seem to meet someone cool. Instead of toiling away at dive bars or restaurants where there are little kids running around making it difficult to flirt with someone, why not check out one of these awesome places?
The venues on our list of great places to meet singles in Indianapolis ranges from bars and restaurants (naturally), but we also have a couple gems that are a step away from the usual. The best part is, all of these places have something special about them that makes them a favorite among the locals.
Let's get started! Maybe your favorite place made our list!
1. Tapper's Arcade Bar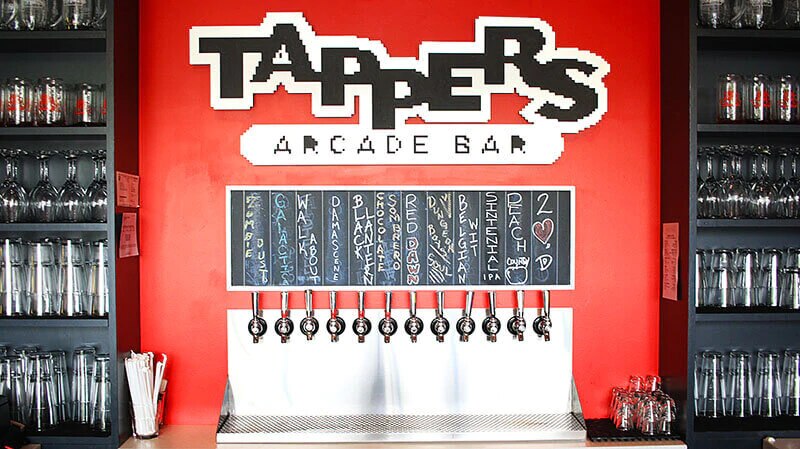 Who ever said that there weren't any fun things to do in Indianapolis for couples has never been to Tapper's Arcade Bar. When you come here, you might feel like you've stepped back into time because this is the first retro arcade bar in the city! The best part is, you don't have to come with pockets full of quarters if you want to challenge your sweetheart (or any of the single ladies in Indianapolis you may meet). The games here are free to play and cheap pinball. Some of the fun games include childhood favorites like Mortal Kombat II, Tron, Tapper, Donkey Kong, Frogger and of course we can't forget Ms. Pac-Man! While you're playing the games, you can sip on craft beer and pick at pretzel pockets or other snacks. If you want a full meal, you can bring your own or you can order in!
Visit Them:
http://tappersarcadebar.com
501 Virginia Ave #102
Indianapolis, IN 46203
317.602.6411
Hours
Monday – Thursday: 4pm – 12am
Friday: 4pm – 1am
Saturday: 12pm – 1am
Sunday: 12pm – 12am
2. Re*Bar Indy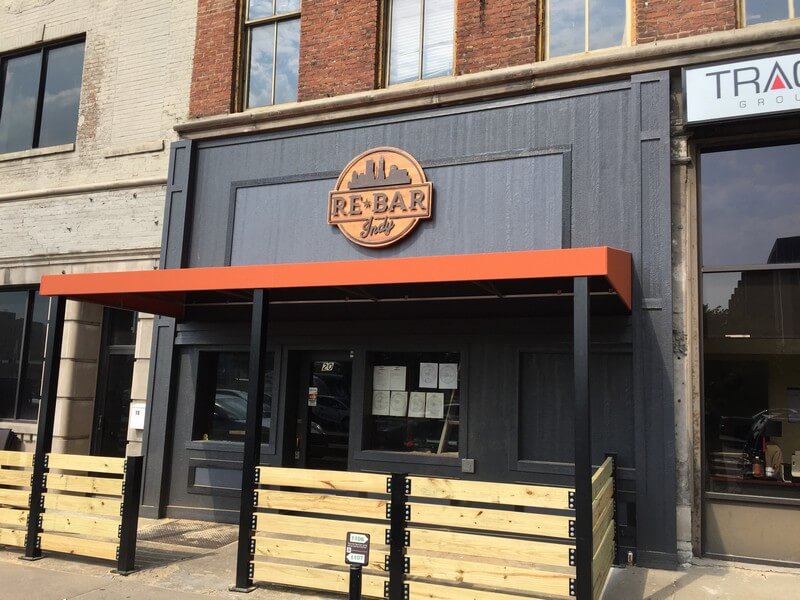 Step off the Cultural Trail and check out this modern take on your local neighborhood bar. Re*Bar's mission is to be one of those places where locals go for a great lunch or dinner, drink some beer (that you can pour yourself at the 20 taps that rotate regularly) and enjoy rare bourbons. We really like this particular set up because at the wall, you can pour as little or as much as you'd like — allowing you to sample a craft beer to see if you really like it. While you're at the wall, this is your perfect opportunity to chat with the person next to you and get their opinion on which beer is best. When you bond over your love of a particular selection, who knows where the night will lead!
Visit Them:
https://www.rebarindy.com
20 N. Delaware
in the Mile Square
Indianapolis, IN 46204
317.685.5100
Hours
Monday – Thursday: 11am – 11pm
Friday – Saturday: 11am – 1am
Sunday – closed
3. Brothers Bar & Grill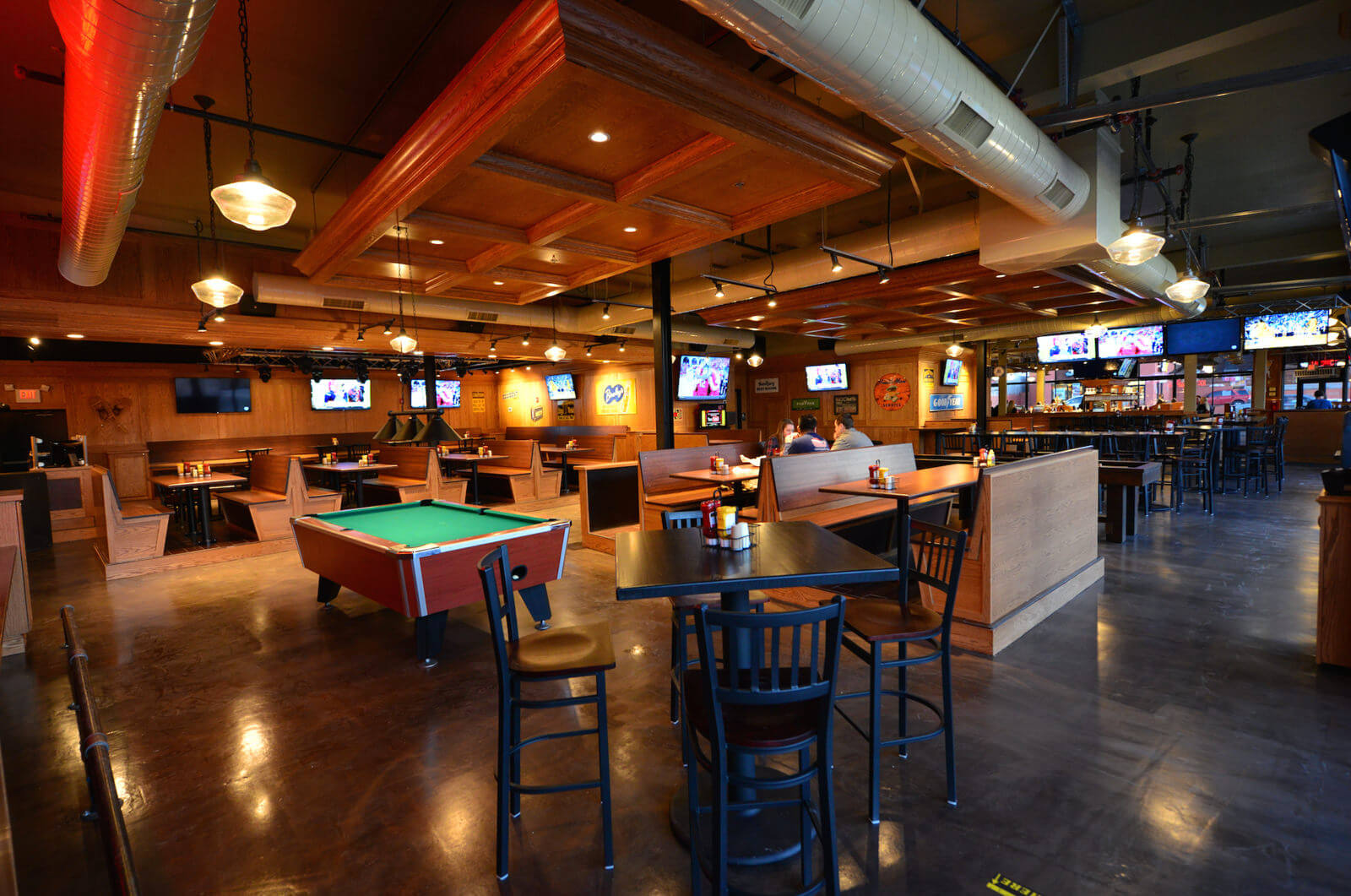 Brother's Bar & Grill's claim to fame is that they are a "modernized throwback to the old Midwestern tavern." What this means is that if you're looking for one of the best singles bar Indianapolis has to offer, than this should be one of the first places you check out. The atmosphere here is relaxed and socializing is a must! The bar is full of cold drink and you can even order up some good American comfort food. The portions here are going to make sure you're not hungry and the drinks are affordable enough you can buy several women drinks, or one special woman several drinks! We love this place because it feels like a great place where you can kick up your feet (figuratively speaking of course) and just relax, chat with good people, and maybe even flirt!
Visit Them:
http://www.brothersbar.com
255 S. Meridian Street
Indianapolis, IN 46225
317.624.2767
or
910 Broad Ripple Ave.
Broad Ripple, IN 46220
317.252.5530
Hours
Every Day: 11am – 3am
4. The Koelschip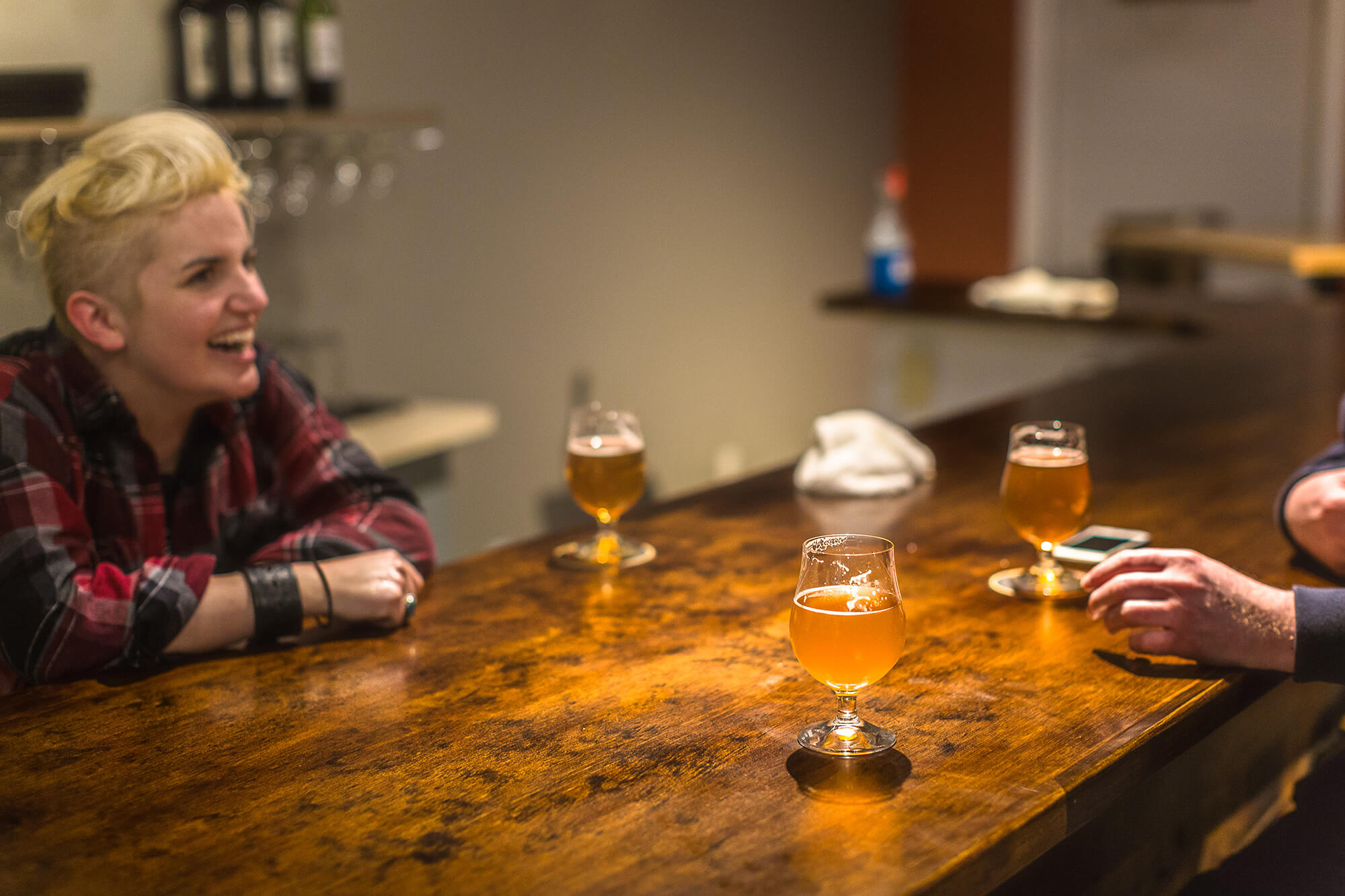 The Koelschip is more than just a bar. It's one of the great places where singles meet, enjoy handcrafted beers, and be surrounded with great people. Their extensive list of beers is impressive, but what really makes this place stand out to us and other philanthropic folks is that the bar works to make the community a better place. All throughout 2017, The Koelschip will be donating $1 of any draft sales to support a nonprofit organization. When you want to meet single women Indianapolis locals can attend the special events that are held here. For an idea what to expect, previous events The Koelschip hosted includes Penrose Night, Porch Truck Fridays, Taco Wednesday and much more.
Visit Them:
http://www.thekoelschip.com
2505 N Delaware St.
Indianapolis, IN 46205
317.414.9539
Hours
Monday – Thursday: 2pm – 10pm
Friday – Saturday: 12pm – 10pm
Sunday: 12pm – 8pm
5. Sultana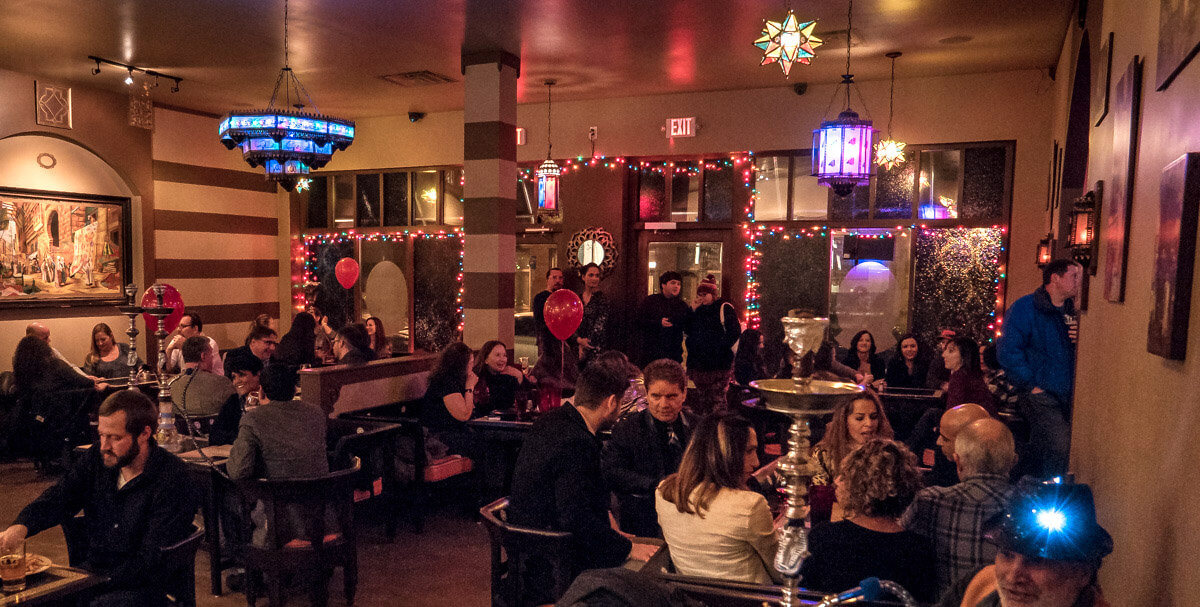 Did you know that you could inject a little culture into your life when dating in Indianapolis just by checking out places like Sultana? By visiting Sultana, you can experience authentic Egyptian culture by partaking in handmade hookas and shisha blends, dine on delicious fare, and bask in the welcoming atmosphere of this venue. Unlike other singles events Indianapolis singles attend, Sultana has such a relaxed atmosphere that makes it easy for people to work up the courage and introduce themselves. If you happen to meet someone you're interested in, you can challenge them to a game of chess or backgammon — winner buys a round of drinks, an appetizer, or they can pick the next shisha blend. Of course, don't take our word for it! Check it out for yourself and see how captivating Sultana really is!
Visit Them:
http://www.sultanaindy.com
1107 N College Ave.
Indianapolis, IN 46205
317.672.7000
Hours
Sunday – Thursday: 3pm – 12am
Friday – Saturday: 3pm – 3am
6. Taylor's Pub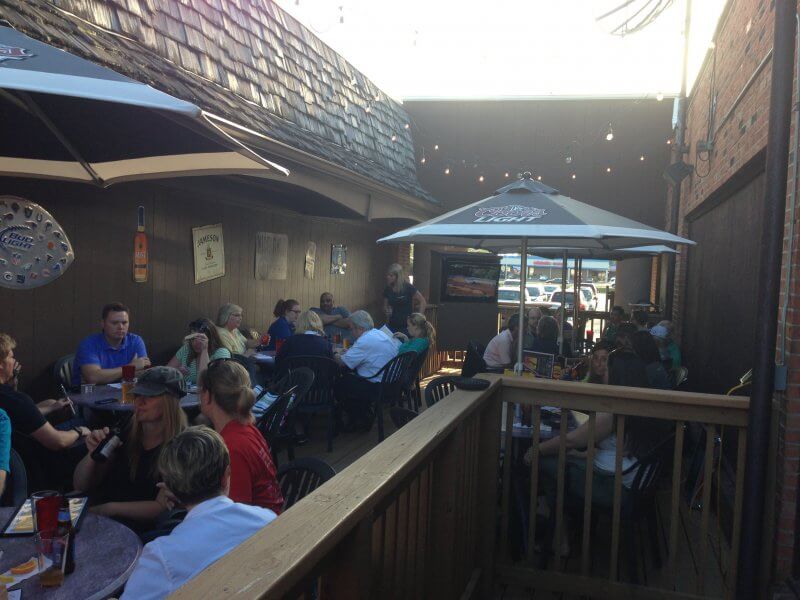 For the past 20 years, Taylor's Pub has been one of the best places to meet singles in the city. There's no denying that the venue has undergone some changes since then, but that doesn't mean the quality and the experience has changed — if anything it's only gotten better. When you visit the pub, you can dine on seasonal homemade fare that has been made to make each ingredient shine. There's always some kind of drink special, so you can get your favorite drink while still having some money to get a one of the local women a drink, too. Depending on which venue you visit, either in Nora or Greenbriar, you can find a selection of draft beers that has something for everyone. There is even a loyalty program in place here where you can start earning "Pub Bucks!" With the loyalty program, the impressive draft list, the homemade food, and the awesome drink specials and events, why would you want to go anywhere else?
Visit Them:
http://taylorspubindy.com
1546 E. 86th St.
Indianapolis, IN 46240
317.815.8615
Or
1325 W. 86th St.
Indianapolis, IN 46260
317.259.0952
Hours
Monday – Saturday: 11am – 3am
Sunday: 12am – 3am
7. Square Cat Vinyl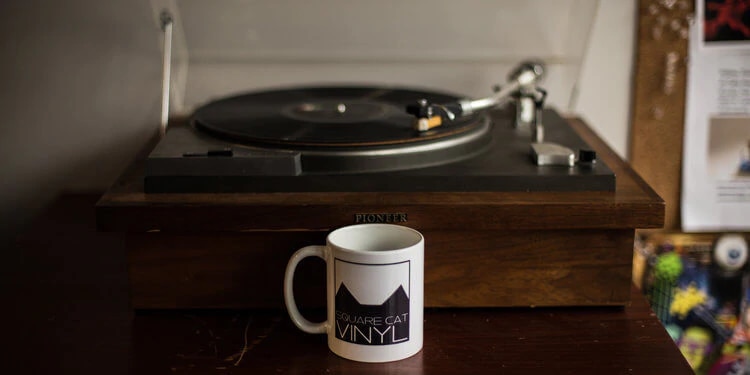 Forget all the nice restaurants in Indianapolis and try something a little different. You know how people say you can meet singles anywhere if you really want to? That has never been more true than when you step into Square Cat Vinyl and start browsing through the extensive library of classic vinyl albums. This place is a one of a kind record shop at its core, but you can also order beer, wine, or coffee. The folks at SCV are determined to make the store the go to place for local and traveling musicians and music lovers. You can find all types of music in the record selection, but you can also stop by for live shows three to four times a week. If you're looking for a great place to meetup Indianapolis musicians and music lovers, then SCV is a great option, bar none!
Visit Them:
http://squarecatvinyl.com
1054 Virginia Ave.
Indianapolis, IN 46203
317.875.1314
Hours
Monday – Thursday: 11am – 9pm
Friday – Saturday: 11am – 10pm
Sunday: 11am – 7pm
8. Chef Joseph's at The Connoisseur Room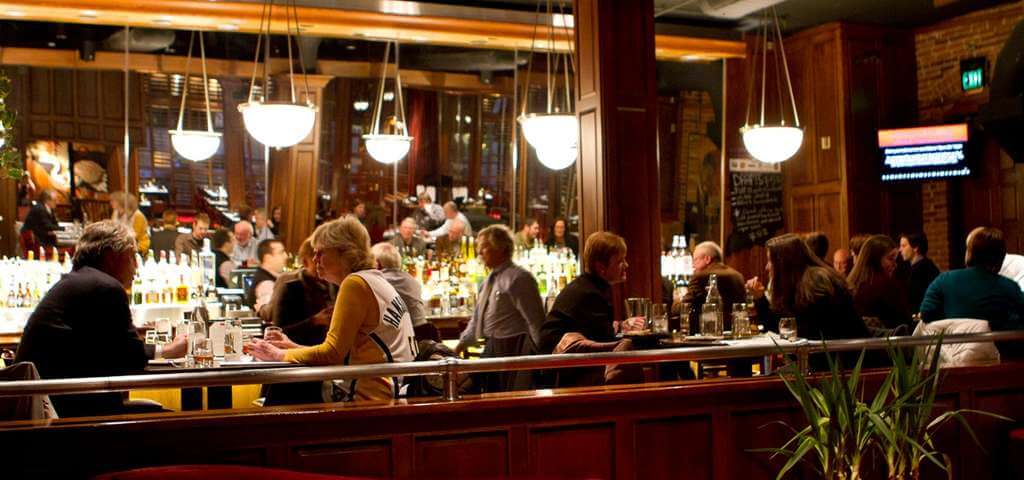 Back in 2012, Chef Joseph's at the Connoisseur Room was voted the Top New Restaurant for 2012 in Indianapolis Monthly. Since then, they have garnered countless accolades, and one of the most alluring is Most Romantic Restaurant on Indy's A-List. What does that have to do with meeting people? Ha! A whole lot! When you're in a romantic venue like Chef Joseph's, you can chat with someone while at any one of their live entertainment events, their weekday specials, and so much more. While this is a classy restaurant, there is always something going on that will make you want to keep coming back, even if you're not interested in meeting someone! Oh, and did we mention that the menu here is world-class and it features global fusion dishes that will tantalize your taste buds? No? That's a good thing because our words couldn't do the menu any justice. You'll just have to check it out for yourself!
Visit Them:
http://chefjosephs.com
115 East Ohio St.
Indianapolis, IN 46204
317.600.3577
Hours
Tuesday – Saturday: 4pm – 10pm
Sunday: 10am – 2pm
Happy Hour
Wednesday – Friday: 4pm – 6pm
9. Trader's Mill Grill & Bar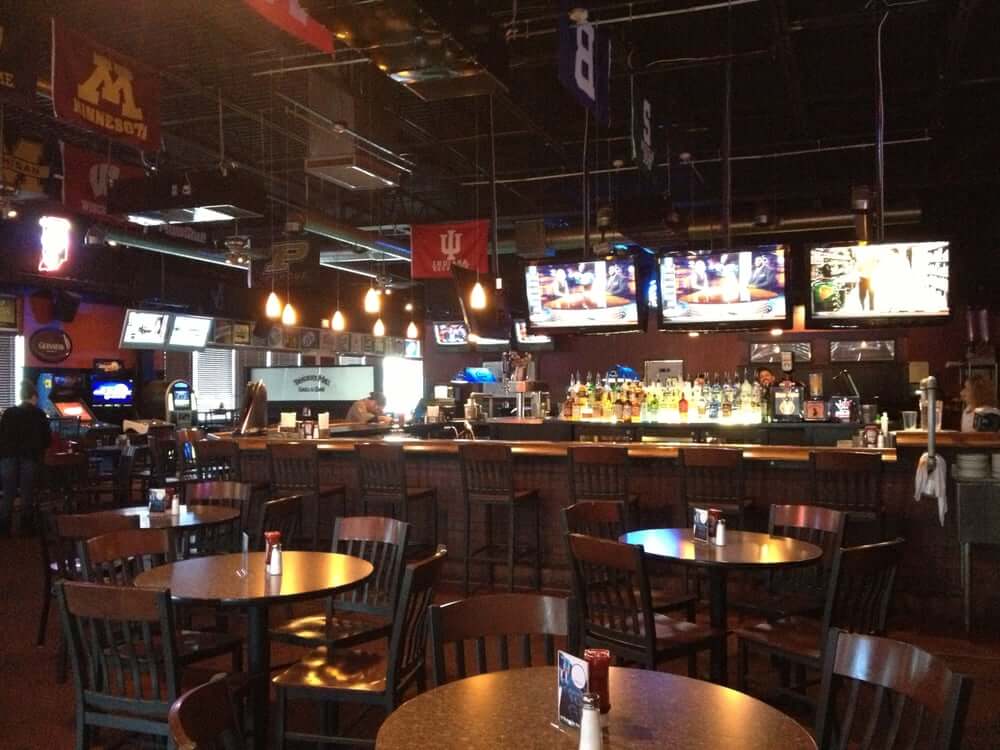 If you're looking for a great place with a friendly staff and friendlier patrons, then Trader's Mill Grill & Bar is a must visit, especially if you're a die-hard sports fan and you want to meet someone who shares your enthusiasm for them. When you come here, there's more than 20 televisions where you can catch the latest game, there's three pool tables to satisfy your competitive side, and there's even Trivia night on Tuesdays and Wednesdays. With awesome drink promotions, a full menu and a lively atmosphere, you're sure to meet someone! Every night, there is some kind of special, be it Monday's where you can get cocktails like the Electric Lemonade ($6) or the SunKing Lupulin Astronaut ($6), or if you go on there on a Thursday that's been dubbed Bourbon Night. There's always something going on here that'll make you want to come back time and time again.
Visit Them:
https://tradersmillgrill.com
5650 W 86th St.
Indianapolis, IN 46278
317.334.1226
Hours
Every Day: 11am – 12am or later
10. Houlihan's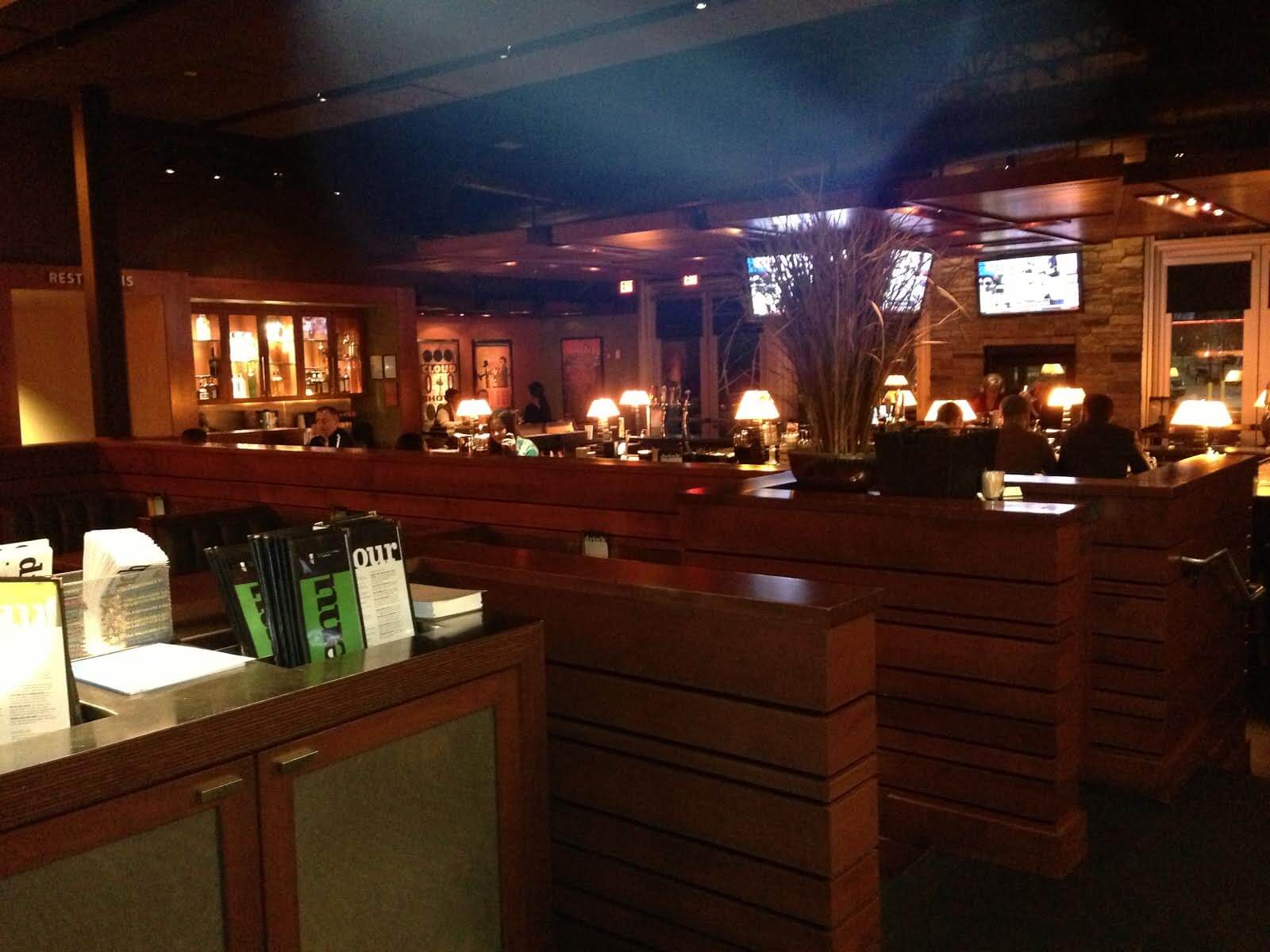 When you think of awesome places to meet people in the city, you probably don't even think of chain restaurants like Houliahan's. Perhaps you might want to rethink that, especially when you visit the Houliahan's on East 82nd St. Whether you come here for lunch, if you want a great tasting dinner, or you just want to have a few cocktails with someone cute, you can do that here. We do want to point out that not long ago, if you would like to take advantage of their happy hour, you would have to hang out at the bar. But it's not longer the case and they do happy hour through the entire restaurant. But, while you're at the bar, don't hesitate to chat with the people near you! You never know what kind of connections you can make while drinking draft beers, cocktails, and wines!
Visit Them:
http://www.houlihans.com
6020 East 82nd Street
Indianapolis, IN 46250
317.845.9428
Hours
Monday – Thursday: 11am – 10pm
Friday – Saturday: 11am – 11pm
Sunday: 11am – 9pm
Happy Hour (Bar Only)
Monday – Friday: 4pm – Close
Saturday – Sunday: 10pm – Close
11. House of Trepidation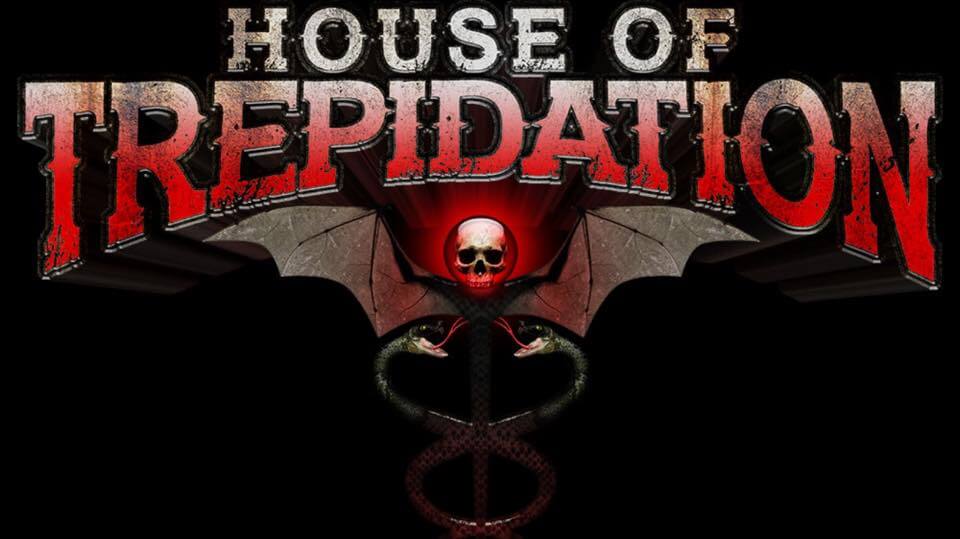 Forget waiting until Halloween to be terrified! Those who love a good haunted house and scare definitely should visit House of Trepidation at least once or twice. There are three different attractions that you can go through — The House of Trepidation, Purgatory, and Crossroads of Carnage! While you might not think that being terrified is a great way to meet people, clearly you've never been truly terrified! There's something about being scared out of your wits that will make you cling to the person closest to you, even if they are a strange hottie that you've never met before. Because the venue has so many scary things to see, they don't offer alcohol and there's only vending machines to snack from. However, what better reason to go out to a (well lit) bar and use some liquid fire to calm your nerves — especially if there's someone cute beside you?
Visit Them:
http://houseoftrepidation.com
1929 South Meridian St.
Indianapolis, IN 46225
317.912.3845
Hours
Thursday: 7pm – 10pm
Friday – Saturday: 7pm – 12am
Sunday: 7pm – 10pm
12. Bent Rail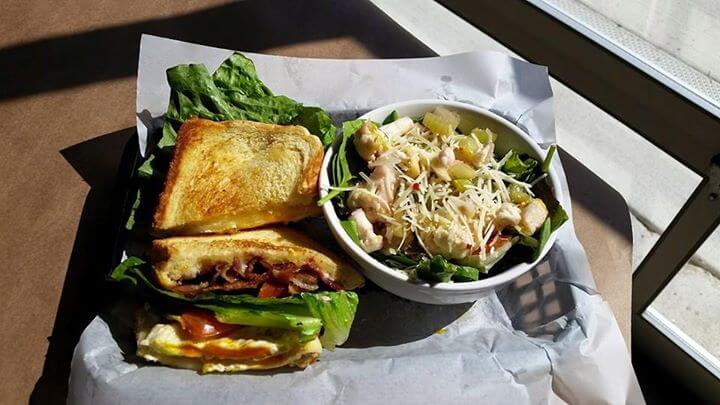 The Bent Rail is where you can go when you want fresh made sandwiches, salads and soups that use locally grown ingredients. The impressive menu includes brunch options (Available Saturday and Sunday between 10am and 1pm) like Salmon Cakes, Founders Breakfast Sandwich, and biscuits and gravy, to name a few. Other menu items include snack plates, Cuban sandwiches, muffaletta, curried lamb meatballs, chicken pot pie and more. The beer list includes The Golden Spike, Indy Hopolis, and Cloud Illusion — all three are made in house as the Bent Rail is also a brewery. What really makes Bent Rail stand out are the awesome events like Bloody Mary Saturdays, Sunday Funday Brunch, Broad Ripple Midweek Market, and so much more. It's safe to say there is always something happening here, and if you want to meet someone, you better come early and be prepared to stay late!
Visit Them:
http://bentrailbrewery.com
5301 N. Winthrop Ave.
Indianapolis, IN 46220
317.737.2695
Hours
Monday – Thursday: 11am – 9pm
Friday: 11am – 10pm
Saturday: 9am – 10pm
Sunday: 11am – 7pm
13. Vino Villa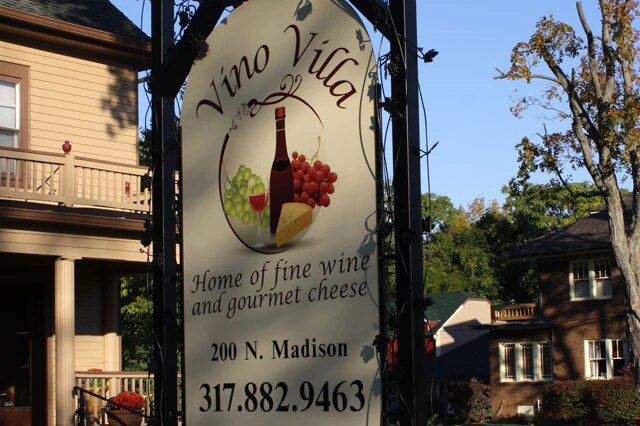 Vino Villa isn't like other places on this list. The Vino Villa is a unique little wine and cheese shop found in historic Greenwood that prides itself on their intimate setting and the knowledgeable staff that is always friendly and incredibly helpful. When you step through the doors here, you'll be able to snack on modest starters like bruschetta, baked brie, and antipasti plates, but you can also order salads, sliders, vino classics, and much more. When it comes to wine, there's a large selection of whites, reds, and anything in between. To say that there is a lot to choose from is an understatement! This is a place you just have to see to believe!
Visit Them:
http://www.vinovilla.com
200 N. Madison Ave.
Indianapolis, IN 46220
317.882.9463
Hours
Tuesday – Thursday: 10am – 9pm
Friday – Saturday: 10am – 11pm
When it comes to amazing places in Indianapolis to meet people, this is just a very short list! There is no short supply of great bars, restaurants, and hang outs that give you the perfect opportunity to step outside of your comfort zone and talk to someone new.
If you're not comfortable approaching someone new in person, you can try your hand at flirting with people on an online dating service like Flirt.com. When you sign up for a free membership, you have the chance to mingle with locals who are interested in having a good time without the commitment and strings. It's just a great way to meet likeminded individuals who just want to have fun!
Why, when you do meet someone on our site, you can take them out to one of these places for your first date! What are you waiting for? Sign up right now!