Online Dating Pros and Cons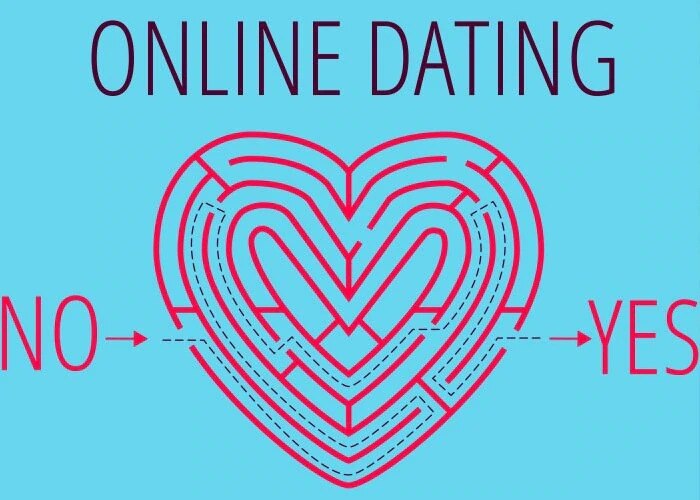 Main online dating pros and cons
As with anything in life, there are pros and cons of online dating. It's best to read up on various internet dating pros and cons to make the experience as pleasant and safe as possible. Some of the advantages of online dating are highly beneficial and can be the difference between finding love and remaining alone. It's said that around 30% of 18-to-24-year-olds are dating online today, compared with just 10% in 2013, and the trend is growing amongst older singles too. Another online dating fact is that it has become more popular amongst people in their late 50s and early 60s. Online dating is incredibly convenient, fits around the busiest lifestyles and can be conducted from anywhere as long as an internet connection is available on your laptop, tablet or smartphone. When it comes to online dating vs traditional dating, internet dating is particularly beneficial for those who feel too shy to publicly approach people they find attractive but can be hugely advantageous for extroverts too.
Increased visibility
One of the main pros of online dating is that is it makes suitable people more visible to us. When we are out and about going about our daily business, we may encounter people we find physically attractive without knowing whether they share our interests, values, and passions. When we find attractive people online, we can read up on their hobbies, employment status and more to work out whether they are likely to be a suitable partner. It's said that around 40 million Americans are now using online dating services, with the stigma attached to meeting potential partners online having all but disappeared.
Filtering out unsuitable matches
Let's take a look at more pros and cons of dates arranged online. A disadvantage of online dating is that the digital space can be very crowded. It can be hard to identify suitable partners from such a vast pool of people, though the best dating services offer search facilities that enable you to filter out unsuitable matches, often making recommendations to us, though these aren't always accurate. Some people find it beneficial to stick with one dating site in order to save cash and avoid feeling overwhelmed. Personality tests are also used to direct you towards suitable matches. It's sadly not uncommon for people to lie on their profiles, with some users bending the truth about their ages, income, height and other physical attributes. However, those that do opt to lie on their profiles rarely benefit from doing so in the long run.
Meeting offline
Another one of the cons of online dating is that it can be hard to work out whether someone is suitable before we have actually met them. You may find yourself getting on famously with someone online only for the chemistry to be non-existent in a real-life setting. Don't worry if this happens to you – if a date doesn't go too well, you can always wish the other person the best for the future and continue with your search. Don't rule out turning potential partners into trusted friends if you do get on well but the chemistry simply isn't there. Although online dating has been of benefit to people living in all sorts of environments, it can be especially advantageous for those residing in rural or isolated settings where it can be particularly hard to meet new like-minded people. You can also use the internet to get to know someone online over the course of several weeks or even months before deciding whether a real-life date is a worthwhile prospect.
Unwanted and inappropriate messages
You may find yourself receiving a substantial number of messages from people who you deem to be unsuitable, especially if you are female. This can be one of the most negative aspects of online dating. However, there is no need to respond to every single piece of correspondence you receive. Don't worry if you don't get a response for every message you send – if it appears that no reply is forthcoming, simply move on with your journey. If you receive inappropriate messages, you can choose to ignore them or even report them if they have left you feeling particularly uncomfortable. Be wary of sending racy pictures of yourself even in a blossoming relationship – if the relationship doesn't work out, there's always a chance such images could fall into the wrong hands. When meeting someone in a real-life setting for the first time, do so in a public place, keep it brief and tell a close friend or family member where you are going and what time you will be back, so they can take action if they don't hear from you. It may be best to avoid alcohol on your first date and instead opt for coffee. Some people opt for group activities for their first date for safety reasons – just let your match know you will be going out as a group beforehand. Don't accept a lift home on your first date and make an exit if you start to feel unsettled for any reason.
Conclusion
It's also wise to be upfront about what you want from the start. Some people use apps simply to arrange hook-ups, whilst others are seeking something more romantic and serious. Fortunately, there is someone out there for everyone online. By outlining your intentions from the start, you can avoid awkwardness and embarrassment. Now you know more about how to date online safely, why not look for the best online dating site? There are many reasons why online dating is good for adults of all ages, from all walks of life.
Try meeting online with Flirt.com! It worth it :)