Quick Date Ideas for Busy People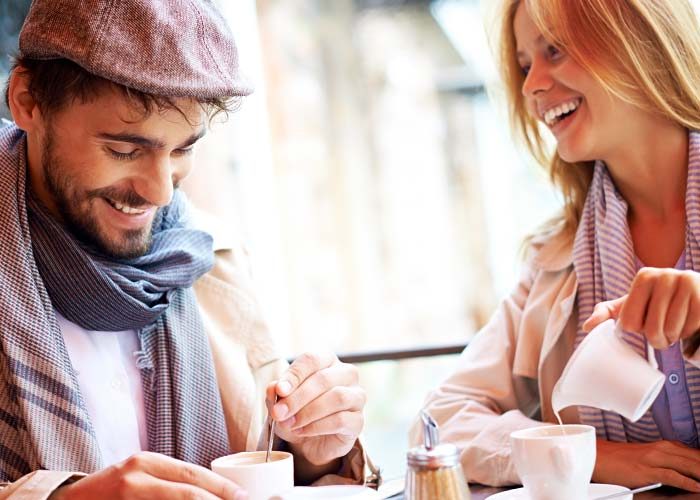 Dating isn't always easy, and it can sometimes feel as though you're planning a military operation when you're first dating somebody. You want to ensure it is; casual but that you've put the effort in, long enough to get to know somebody without spending too long to make it awkward and that you're not going to feel stressed in that environment. One of the best solutions for these issues is to have a short date first with your prospective partner to test the water and see whether you would be right for one another. We present you with a few quick date ideas and tips to ensure your dating life continues without a hitch.
How to Plan a Short Date
Even though planning a quick date alleviates many issues surrounding dating, you still need to take your time and consider what you're doing on your date. We have provided a few key tips before recommending types of dates that'll help you out.
Give Yourself Enough Time
Short dates are brilliant if you have an incredibly busy life, but that doesn't mean you shouldn't dedicate a time slot to your date. You don't want to be rushing around or seem as though you don't really want to be there because you have something else to do afterwards, so make sure you dedicate enough time to enjoy yourself and make a good first impression.
Stick to Your Quick Date Plans
Once again, if you have a hectic life, then maybe you're likely to cancel dates on a regular basis but it is important to avoid it when possible. If you've arranged to only meet-up for an hour but cancel because you can't make it, it gives the impression that you won't have time for that person in a relationship.
Allow for a Date Extension
If you really hit it off and gel well together, then you may not want to leave your date after an hour or so. If this is the case, then you will kick yourself for not setting aside time to get to know that person more and find out more about them. Short dates are brilliant for testing chemistry and can give you the perfect get out if you're not working well with somebody, but if you are, then you don't want to miss-out on the opportunity to take it further.
Go Classic on Date Location
Most of the time a quick date may be one of your first dates, so it is important to choose more of a neutral setting as you don't know the person you're meeting. If you're setting-up quick dates in the future with somebody you have gotten to know, then it isn't as detrimental to be experimental with location. However, if it is a first date, then choose somewhere traditional that allows you to get to know one another more.
Top Short Date Ideas
As previously stated, it is important to go somewhere inoffensive on a quick date as it is more likely to be a first one. That doesn't mean you can't experiment with these ideas but take every situation as it comes and understand what the purpose of your date is before you choose something for you and your prospective partner to do.
Coffee Shops
You may feel that you aren't able to experiment as much with this idea, but there are tons of coffee shops in towns, meaning you can easily try out new places with someone. You can try some local coffee houses which will provide a more intimate setting for you to get to know one another. Furthermore, as you may only have one drink, you're not settling in for the long-haul, meaning taking your date to a coffee house is one of the best fast dates available.
Dog Walking
If you're both animal lovers and have dogs, then walking them together can be a perfect fast date. You don't need to run them across the country but take a simple walk together with your dogs and get to know one another. Furthermore, you'll have something to talk about to break the ice as you'll have a shared love of animals and can talk about your pets.
Have Lunch Together
Committing to dinner is a much longer affair, but if you still want to go out and eat with your date, then grabbing lunch is a much faster alternative. Furthermore, you may be able to fit it in with your lunch break, meaning you can get to know someone in your downtime and have the perfect excuse for ending a date abruptly if you don't get on with one another.
Go for a Stroll
You can enjoy nature and have the perfect opportunity to get to know your date with this short encounter. You can take a quick walk around a park, botanical garden or nature reserve with the person you're interested in while being able to chat. Once you're done there, you can then decide whether to extend the date or call it a day, but you won't be forced to spend more time in each other's company.
Dating is incredibly personal and should be designed around the individual, so ensure you understand what you want and what you're looking for when planning your dates. It may not seem important now, but when you're arranging your quick dates, they're more likely to be accepted by people who have a similar lifestyle and outlook on romance. So, if you're a busy person, then arrange dates that reflect that more and enable others with similar lifestyles to do the same. There are tons of options available to you and many ways in which you can make a short date personal and intriguing. Start exploring your options and what works for you, then you'll have no trouble finding someone compatible.