Free Date Ideas for Spring: Inject Your Love Life with Passion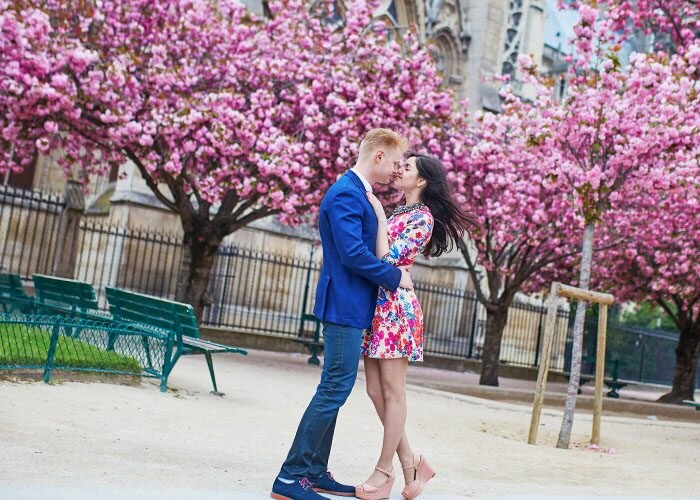 There's definitely something in the air at this time of year. The flowers are blooming and you don't have to wrap up snugly when stepping outside. Relationship date ideas benefit from this spirit of rejuvenation and optimism. This is when you should be thinking about sweet date ideas.
Spring date ideas
What better way could there possibly be to embrace the new season than to arrange a picnic with your significant other? This might involve packing a few snacks into a hamper along with a bottle of chilled wine then making your way to your local park to chill and enjoy your banquet. On the other hand, spring break trip ideas for couples might take in locations further afield. You could drive out for a romantic weekend in a log cabin overlooking a serene lake. Of course, much as spring date ideas might include savoring the spectacular outdoors scenery, with so much romance in the air you might not get further than that welcoming four-poster in the bedroom.
Ideas of a cheap date: enjoying gardens
One spring date idea that will fill you with joy is a trip to your local botanical garden. There is always so much to take in, and strolling arm-in-arm through the verdant landscapes and beautiful blossom will fill you with romantic thoughts.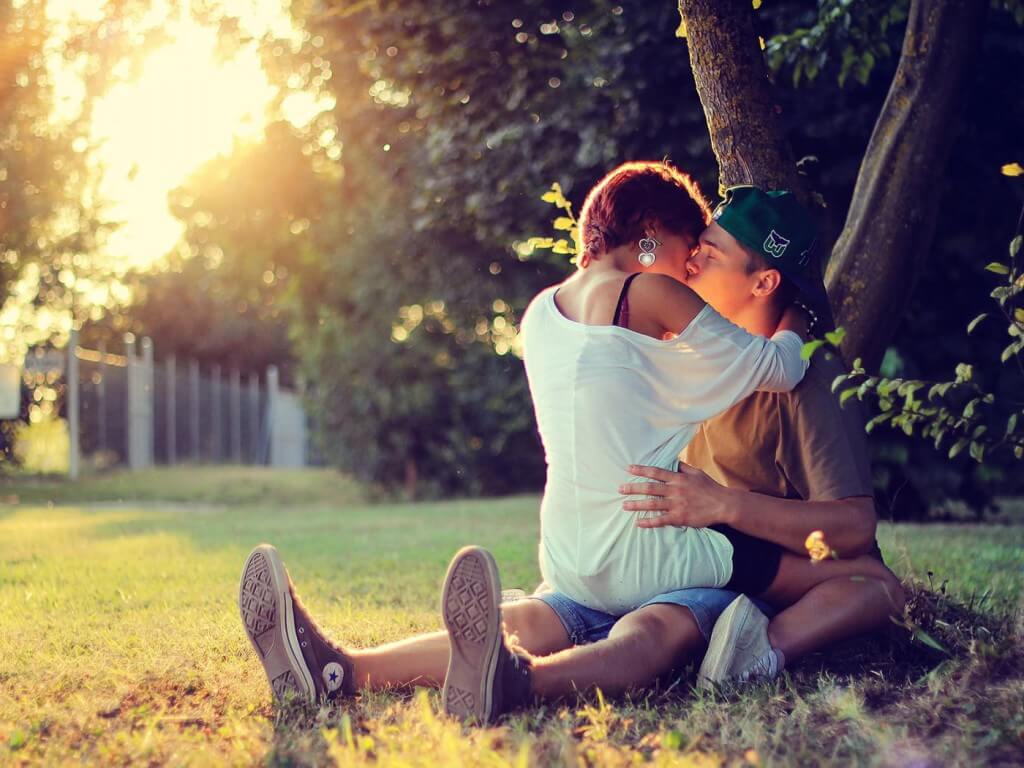 Lively outdoor date ideas for Spring
This time of year is fabulous for outdoor music events, arts festivals and carnivals. The combination of excellent sounds, mouth-watering food and so much to see is perfect if you're looking for ideas of a cheap date.
Types of dates in the spring
There are so many fun spring break trips for couples that once you start running through different ideas you really will find yourself spoiled for choice. As March date ideas go, spending some time in a national park represents a fantastic way of bonding with your partner. With the unspoilt wilderness of forests and mountains stretching to the horizon, you can embark on cross-country hikes or indulge in a spot of mountain-biking. Either activity will build up a healthy thirst and a healthier appetite. With wildlife spotting opportunities, early spring dates don't get much more memorable.
Funny date ideas in the spring
Here's a cool suggestion for you. Reinvent yourselves as tourists. Instead of thinking of date locations in your own neighborhood, travel to a town further afield. Soak in the sights, cameras to hand. Why not round off the date by booking into a hotel and spending a romantic evening together?
Cute date ideas in the spring
Many art galleries offer painting classes where you can also indulge in some wine sampling while you unleash your inner Picasso. You can have such fun splattering the paint freely across your canvas, all the while keeping your glass charged in order to keep the creative muse bubbling along nicely!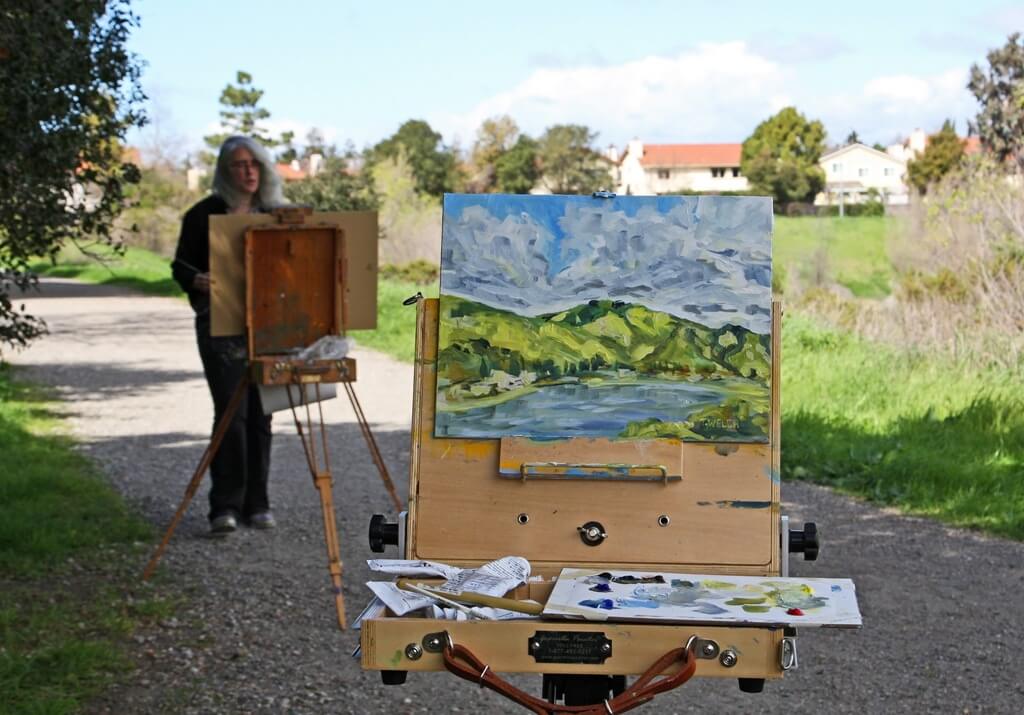 When you're looking for things to do on a nice spring day one of the most creative date ideas you could possibly have is to arrange dining outdoors. After the long months of eating your evening meal while glowering at the snow or rain battering the windows, now is the time to take full advantage of the change in climate. Reserve a table for you and your partner at an outdoor café. Bask in the daylight while you enjoy your feast, with the sun sparkling on your aperitifs.
How to surprise a girl on a date
Spring break ideas for couples don't have to incorporate grand romantic gestures. Often it's the simple things that can bring couples together in blissful harmony. Rather than browsing online reviews nets and selecting a restaurant where the onus will be on stylish décor, why not get back to basics?
Seriously. Remember how much sheer unadulterated fun you used to have as a kid? This spirit can easily be recaptured with some crazy date ideas. Instead of dressing up for some swanky dining establishment or some cocktail bar where the most eye-watering aspect of the menu is the price list, dress down to your most casual outfits and embrace your inner youths. How about a round or two of mini-golf? You'll have hours of fun whacking that ball around the zany course, attempting to thread it through windmills and across little water hazards. There is even the option of night-time mini-golf, where you strike luminous balls around a course illuminated by glowing lights. You always have that option of explaining the optimum method of going for a tricky shot by squeezing in close behind and clutching your partner's hands around the putter. As spring dates go, this would definitely be one of the more unusual – and memorable.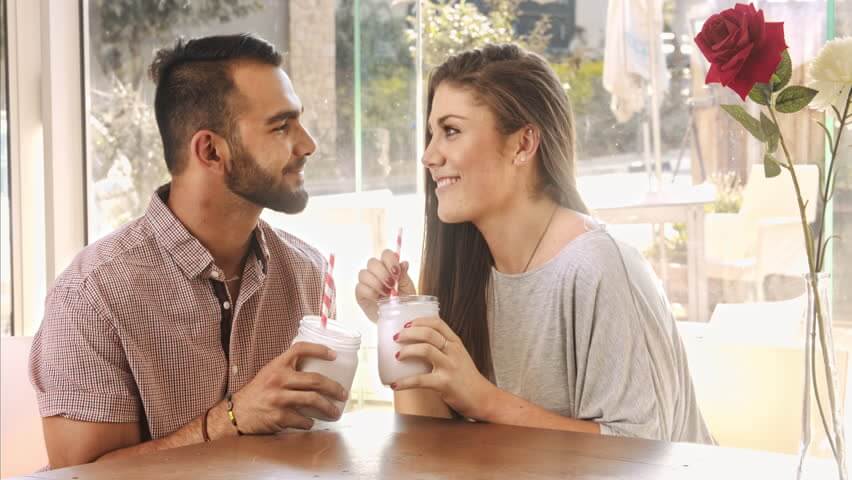 How to surprise a boy on a date
A terrific way to make a guy take notice is if you show enthusiasm for something he previously thought you weren't really interested in. How about some support for his favorite sports team? Can you picture his face when he's about to head off to the big game, perhaps looking a tad despondent the two of you are about to be parted for a few hours? Then instead of waving goodbye at the door, you appear bedecked in his team's colors, from your baseball cap to the replica shirt you borrowed and thrust an arm around his as you signal your intention to join him shouting yourselves hoarse all afternoon at the local stadium!
Afterward, you can head off into the town for some liquid refreshment, regardless of whether you're toasting the team's victory or drowning your sorrows at a poor result! The point is, you were prepared to embrace your partner's passions, even if you'd have to admit this was done reluctantly at first. What better ingredients for a perfect spring date?