St. Petersburg, FL is a Great Place for Dates, Check our Ideas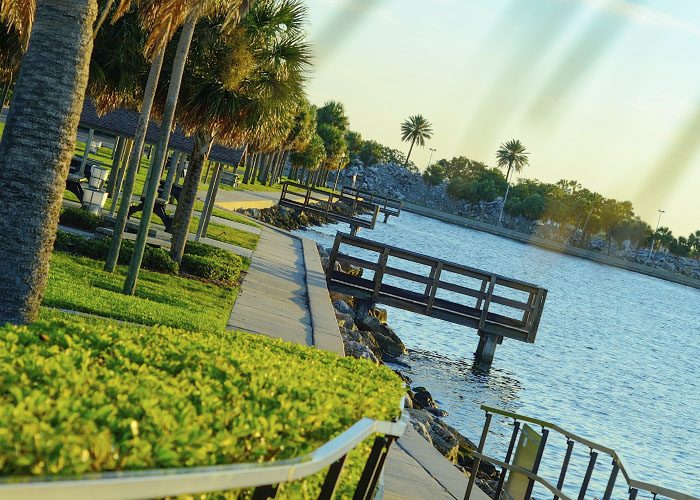 Plenty of people are looking for something to do with their date in St. Petersburg, FL every day, no matter who they are. Date nights are a fun, exciting way to bond with your special someone, and should never be taken lightly – but it can be difficult to find just the right date. Don't stress about it! There are great dates for all different kinds of people all over St. Petersburg, FL. Here are four of the best.
1. Visit an incredibly unique, high-quality grocery store.
Yes, you read that right – a grocery store. However, LOCALE Market isn't just any grocery store. The founders are chefs that wanted to bring the idea of a chef-driven market to St. Petersburg, to create the feeling of an upscale dining room to everyone, regardless of their ability to enjoy dinner at one of those restaurants. There you can find dishes like incredible, flavorful burgers or buy extremely fresh grocery ingredients like seafood and dry-aged steaks. Watch the skilled chefs make their dishes, then go home with your date and make your own!
2. Walk around St. Petersburg's oldest living museum.
If you and your date are nature lovers, Sunken Gardens is calling to you. Sunken Gardens is over a hundred years old, and it's a great place to go if you want a low-stress outdoor date full of sunshine and beauty. You can just walk around on your own and explore the things Sunken Garden has to offer, or you can take a tour around the garden and learn some things you didn't know about the plants and animals they keep safe!
3. Experience arts and culture in a new, surprising way.
St. Petersburg has a huge, thriving art community, but that's something you might not know if you're not looking for it specifically. The St. Petersburg ArtWalk is looking to change that. The second Saturday of every month, rain or shine, the arts districts in St. Petersburg combine to become one big, beautiful spectacle of arts and culture. Galleries premiere new art and exhibits for extremely reduced prices, the city provides free parking, and free trollies circle the different districts. Even if you and your date aren't all that into the arts, the St. Petersburg ArtWalk is something entirely new and different, and you'll want to experience it at least once.
4. Share dishes at an extremely unique tapas bar.
If you're looking for more of a sit-down experience, it's hard to get better than Cevche, a tapas bar that is widely lauded by critics outside of St. Petersburg and locals alike. The dishes here are meant to be shared, and the sheer breadth of the menu – over 50 items! – makes it hard to end up with a bad experience. Ceviche also has its own list of signature cocktails and plenty of lively events to spice up the night.
Conclusion
There are plenty of places all over St. Petersburg you can go to get a great date. Whether you want to dress up or you'd just like to spend a bit of time together, you can definitely find what you're looking for. Take some of these tips and use them to have a great experience with your date tonight!
Join online dating in St. Petersburg right now!