Date Night Ideas in Las Vegas, Nevada

Las Vegas, Nevada, might not immediately be the first place you think of when it comes to romance but, when you scratch beneath the surface of Sin City, you can find a soft underlayer that makes this the perfect place for couples new and old. Even in the city famed for gambling and legalized prostitution, you can find the kind of love that you have been searching for all your life. By reading on, you will find out about the best spots for dating in Las Vegas, where you should consider bringing your lovely lady or lucky man. From the fun and unique to the highly romantic, what happens in Vegas doesn't necessarily have to stay in Vegas.
First Date Ideas - Enjoy the Time
If you want your first date to be a combination of great food and pop culture, reserving a table at the famous Hell's Kitchen will do just that. For any fan of the popular television series, fronted by celebrity chef Gordon Ramsay, this will make for one of the best first date ideas you can come up with. Although the charismatic Scot probably won't be personally preparing your meal, there is a high chance that there will be a familiar face or two wining and dining alongside you. This experience won't come cheap, but will certainly make for a lasting impression that may just impress your date for the evening.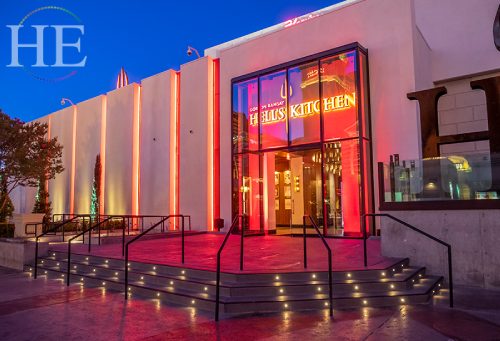 Las Vegas is one of the busiest spots in the United States of America and the world as a whole. Even those who adore the strip need to get away from the hustle and bustle, and doing so can make for a good first date. Away from the bright lights and the casinos, you can book yourself onto a Lake Mead cruise where you can make yourself comfortable and get better acquainted over a drink or two. The scenic views and all-around luxurious experience will make for a fantastic evening, helping to ignite any spark that may exist between the two of you.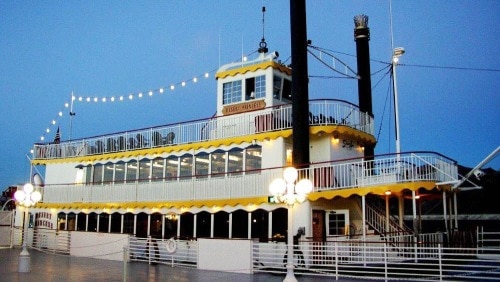 In keeping with the theme of luxury is our next date night idea in Las Vegas, Nevada, which takes us to The Chandelier Bar, where you can find a menu consisting of some of the most magnificent cocktails in town. It may just be the perfect spot to come to after a spot of gambling in any of the strip's numerous casinos or a meal at one of Vegas' restaurants. Should you choose to bring your man or woman here, you are showing that you mean business - this isn't just for anyone.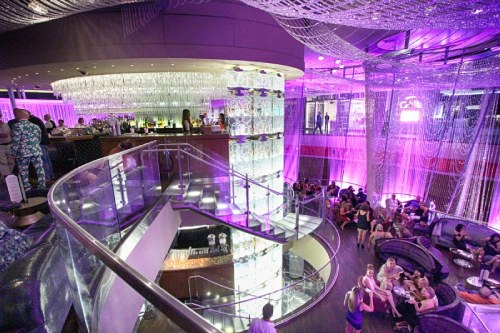 Build Your Own Dessert
Whether cocktails are your thing or not, an alternative you can bring your date is the Public House inside The Venetian Hotel. Here you can build your own dessert, allowing you to make a sweet treat so divine it would almost be criminal to eat it (that's if it wasn't so alluring). Assuming the evening has gone to plan, you could take turns feeding each other ice cream, turning up the heat as the night draws to a close.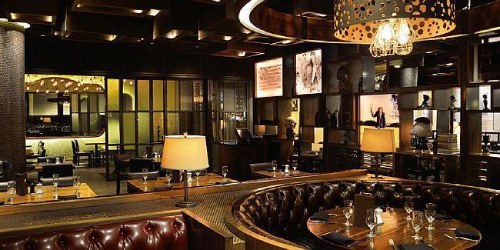 Fun Date Ideas - Make the Best Choice
Visit the Neon Museum. It is certainly one of the more unique activities that we have included on our list of date ideas, but this could prove a fun date idea for the right couple. The Neon Museum is a collection of neon lights and signs that have adorned the streets of Las Vegas over the years, coming together to tell the story of the history of the strip. While we accept that this won't be to everyone's taste, this could prove to be the ice breaker for an interesting conversation topic. If nothing else, a trip to the museum will at least allow you to see a pretty light show.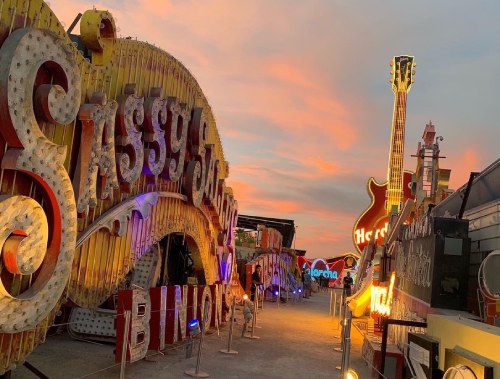 Okay, so how could we make up a list of fun dating ideas to do in Las Vegas and not include the casinos? It is what everyone knows the city for and, let's be honest, the main reason why millions of people visit every year. Even the residents cannot resist visiting the casinos for a game of craps, the background around the slot machines. Gambling, when not taken seriously (you should always gamble responsibly), can make for a lot of fun and, when done so with your partner, can be twice the amount of fun. Add in the fact that many of Vegas' casinos offer free and/or cheap drinks as you gamble; that just adds to the fun.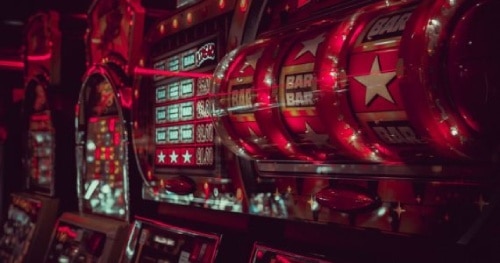 Completely removed from the usual Las Vegas experience is FlipNOut Xtreme, which makes for the perfect spot for a couple of big kids to come and have some fun. With trampolines, dodgeball, laser tag, and climbing walls, an afternoon here will feel like you have been dropped into an episode of Gladiators. For active couples that classify themselves as real thrill-seekers, this may just make for the perfect day, even if it is not conventionally romantic.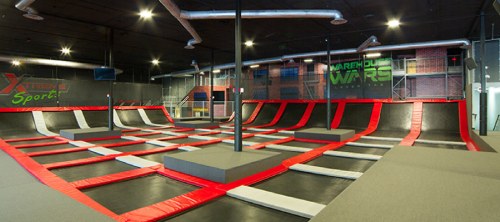 A food tour of Las Vegas is a perfect dating experience for couples that like the look of several of the strip's famous restaurants but cannot settle on one. By booking on a food tour, you and your partner will be taken around to sample some of the world's most popular dining experiences, cutting to the front of the line, where you will enjoy a delicious dish before moving on swiftly to the next one. If ever there was a reason to skip breakfast, this is it.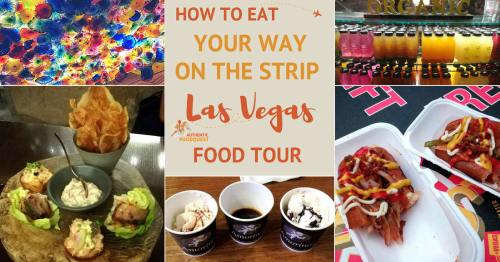 Plan the Most Romantic Date Ideas Right Now
We have already mentioned how Las Vegas isn't exactly known as the most romantic city in the world, but that train of thought is certainly challenged should you and your date hop on a night-time helicopter ride over the strip. At night, the city's lights shine bright, making for the most beautiful sight that comes second only to your partner. While these rides take place throughout the day, meaning that you can view the famous Las Vegas strip from above in the daytime, we would always recommend waiting until after sunset for the best experience.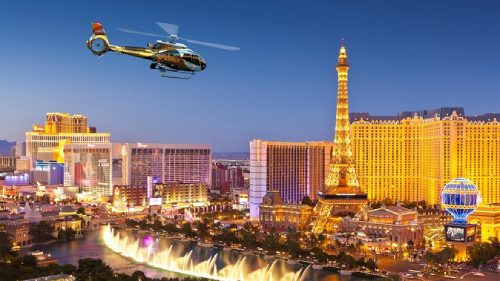 Venice, meanwhile, is certainly renowned for its romantic undertones and, in Las Vegas, you can almost step foot into the famous Italian city by heading to the Venetian Hotel. Here, you and your date can take a gondola ride, just as though you were in Venice and sit back as the two of you enjoy this authentic experience. It may just be the most romantic date idea we have on our list, and we are sure that, should you take up our recommendation, you will fall hopelessly in love with one another, making your own unique love story.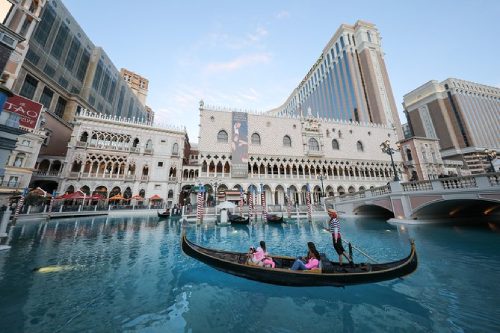 If Italy doesn't quite get your romantic senses tingling, then how about France? Paris, the global capital of love, is also represented in Las Vegas at the Paris Hotel, which is where you will find the Eiffel Tower, of course. For years, couples have been climbing this famous monument just to take a quick selfie (long before selfies were even called selfies, in fact), and you can do so, too, without having to cross the Atlantic Ocean. Vegas's tower may only be half the size of Paris', but it makes for a no less romantic experience - and it also means you will have half as many steps to climb to reach the top!
Spa Day for Two
Many of the hotels you will find along the strip offer fantastic spa day and weekend experiences, making for the ideal opportunity for couples to get some much-needed R&R in-between visits to the casino. From sitting in the Jacuzzi to a sensual massage to sharing a bottle of bubbly, a Las Vegas spa experience makes for a fantastic date idea for both new and older couples.
Cheap Date Ideas - Spend the Best Time
When in Vegas, you are no doubt, expecting to spend quite a lot of money. However, at Gold Spike, you can enjoy a wide range of fun activities without blowing your life savings. The bar and lounge are designed to be an adult playground, consisting of pool tables, Twister, beer pong, and a range of other games. If you and your date prefer a relaxed and chilled atmosphere, Gold Spike may well make for the perfect cheap date idea.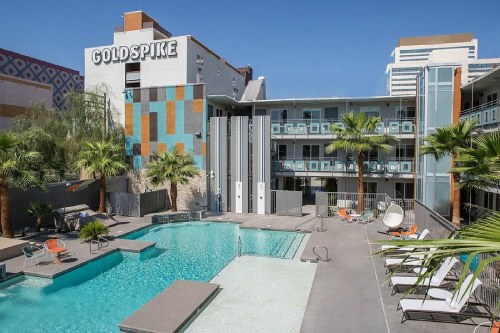 For those of an artistic persuasion, you might like to visit the Bellagio Gallery of Fine Art. Well worth the inexpensive admission fee, the gallery features exhibitions all year round that attract fans of modern art worldwide. Again, it makes for a good place to come if you aren't so keen on loud and overly busy environments where you can barely hear yourself think, never mind connect with your date for the evening. For the right couple, the Bellagio Gallery of Fine Art demonstrates sophistication that isn't as common as it probably should be.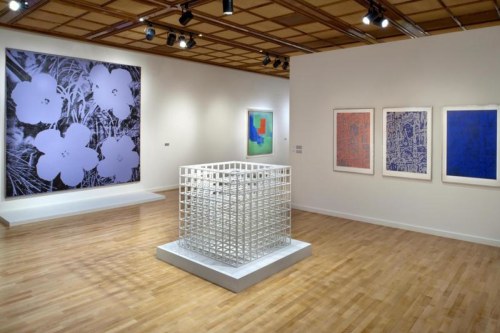 Once again, we bring you away from the busy and crowded strip in Las Vegas to highlight the often forgotten natural beauty that lies just a short distance away from the bright lights. Red Rock Canyon features no less than 19 different hiking trails to follow, making for an active date idea that isn't going to cost the earth to enjoy. Nature loves, especially, will enjoy taking in the sights of the canyon while connecting with their partner. Red Rock Canyon also organizes regular events in the area, some of which include a guided tour centered around the many venomous animals that can be found in the local wildlife.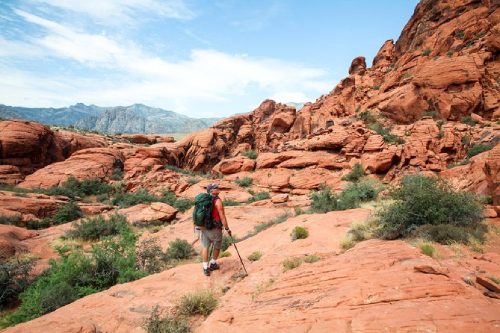 Last, and by no means least, is the 1923 Bourbon Bar, which is located inside Mandalay Place. Here, you can enjoy drinks at reasonable prices. Very much considered to be Las Vegas' hidden gem, this classy venue serves your favorite choice of spirits and a menu of specialty cocktails. This unique spot is popular amongst visitors to Las Vegas, as well as many of the locals, who wish to enjoy a drink in a relaxed and laid back atmosphere. If you are looking for a cheap date idea where you can bring your partner to get to know them away from the busiest areas along the strip, the 1923 Bourbon Bar is the place to come.