The Best Date Night Ideas in Albuquerque, New Mexico

Love is a gift that should be experienced by all, and we hate the idea of anyone living their life without falling head over heels in love at least once. That is why we have gone to the trouble of listing some of our favorite spots for dating in Albuquerque for anyone who is hoping that Cupid's arrow is firing in their direction. From cute first dates to fun and romantic evenings to nights that won't break the bank, we are certain that you will find the ideal way of wooing your lucky man or woman with any of the below suggestions.
The Best First Date Ideas for Budding Romance
As far as first dates go, there is nothing wrong with opting for the tried and tested wining and dining route. It's traditional and romantic; sitting across from each other with gorgeous food and drink makes for the perfect social setting to get to know one another and, if you find you have nothing in common, you still get an amazing meal out of the deal. In Albuquerque, there are numerous restaurants where you can reserve a table to make your first date a special one, but be prepared to spend big because most lavish establishments don't come cheap. You just need to decide whether he or she is worth it.
For those that prefer a date to be a little more laid back, the Hinkle Family Fun Center makes for the perfect place where you can come and play on games, have fun on the amusements and even challenge each other on go-karts. While we accept that this first date idea won't be for everyone, probably more targeted to those younger new couples, for the right pairing, this could make for the best afternoon or evening together. Mix in a bite to eat and somewhere to drink, and there is no reason why sparks won't fly here.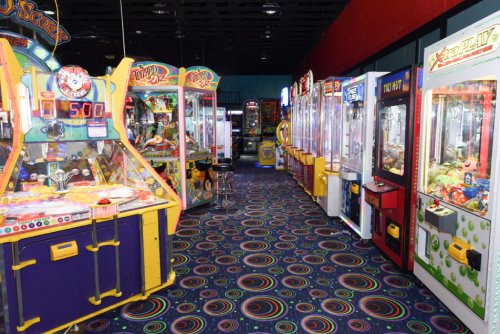 However, those who prefer a little more sophistication will certainly prefer heading to St. James Tearoom for a spot of afternoon tea. That's right, this delicacy isn't exclusive to the British, and you can enjoy a slice of cake and a cuppa tea just as nice as anything as you will find across the pond in the quaint little restaurant. This sweet treat is the perfect first date idea for any couple that much prefers a little refinement, as well as an environment away from loud and big crowds of people.
Rooftop bars and lounges are always something special, especially when you can mix your favorite cocktails with an incredible view. At the Apothecary Lounge in Hotel Parq Central, you can do just that where you and your partner will be invited to try out any of the amazing drinks on the menu at this unique and romantic spot in Albuquerque. We recommend tying in your visit with the sunset, so you can watch this most wonderful natural phenomenon unfold together while sipping on your alcoholic beverage of choice.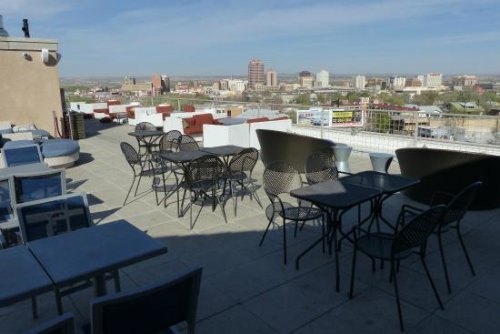 Fun Date Ideas for Adventurous Couples
Who doesn't enjoy an escape room? This fun activity can be enjoyed as a group or a couple, so if you happen to be considering linking up with another couple as part of a double-date, then this may be something worth considering. New Mexico Escape Room is one of the most popular experiences you will find in the area, with numerous rooms and themes available to keep you busy. It is up to you whether you decide to work together or against each other and see who can find their way out the quickest - be warned, though, because the winner takes the spoils and will forever hold bragging rights.
Fans of the arts, as well as the keen historians amongst us, will get a kick out of a visit to the Albuquerque Museum. Here, you are free to walk around the various exhibitions on show at this popular tourist attraction where visitors from out of town, as well as many of the locals, enjoy spending an afternoon. The museum preserves the history and art of the area, meaning that the two of you can learn the city's story, which, for the right couple, may just serve as the ideal ice-breaker.
Since 1959, this amusement and water park has long been a favorite amongst all those who visit. Perfect for couples new and old, you can purchase an all-day ride pass for just $30, granting you access to all of Cliff's Amusement Park's fantastic rides. For the adrenaline seekers reading this, you will undoubtedly enjoy taking your spot on thrill rides such as the New Mexico Rattler, Fire Ball, and Cliff Hanger amongst the park's other amusements. When you are finished getting thrown around by rollercoasters, you can get your breath back at any of the park's onsite eateries for some food and drink, making for one of the best date ideas you can hope for.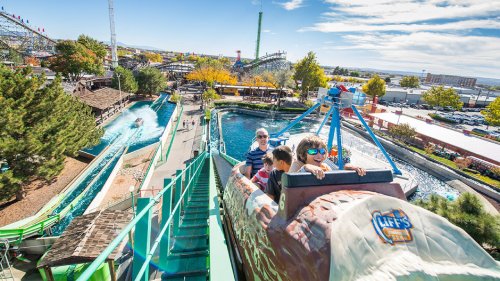 Assuming you have access to your own transport, you might like to suggest something unique and head 52 miles north of Albuquerque, where you will find Kasha-Katuwe. To give it its full name, Kasha-Katuwe Tent Rocks National Monument, here you can explore any of the attractions numbers of hiking trails in the day, which is perfect for anyone that likes to keep active. You should bear in mind that Kasha-Katuwe is only open during the day for safety reasons, so make sure to arrive nice and early to allow ample time for the two of you to explore the area.
Our Favourite Romantic Date Ideas in Albuquerque
With 25 acres of scented lavender fields to explore, taking a walk through Los Poblanos is one of the most romantic date ideas you could possibly think of in the city. On a beautiful summer's day, the organic farm simply oozes character and natural beauty. Once you have explored the farm, you can head back for something to eat and drink at the onsite restaurant, CAMPO, which offers incredible breakfast, lunch, and dinner menus. If you would like to make a weekend of it, the historic inn offers accommodation for visitors should you wish to book a romantic getaway with your dearly beloved.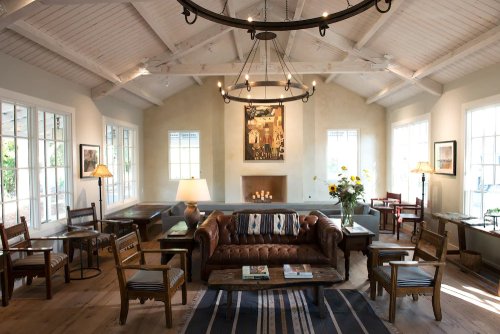 Another dating idea for the historians in the group, but one which can be appreciated by all, is a trip to Albuquerque Old Town. It is the city's cultural heart that has been founded in 1706 and boasts some of the most fantastic and beautiful sights anywhere in New Mexico. With museums and shops aplenty in the town, there is something for everyone to enjoy, and you certainly will be much better for visiting one of Albuquerque's most romantic spots.
Bicycle Tour through the City
If you cannot settle on one particular spot in the city to head to, why not go to them all? The city is exceedingly bike-friendly with awe-inspiring scenery and routes that are almost tailor-made to explore on two wheels. You can rent out a couple of bicycles and pedal on an adventure with your boyfriend or girlfriend through the streets and parks of Albuquerque. Take advantage of natural beauty spots when you settle down for a refresher and talk about whatever it is that comes into your head. You will find plenty of great locations to take pictures, which is perfect for any budding photographers or those whose mission is to take the perfect selfie.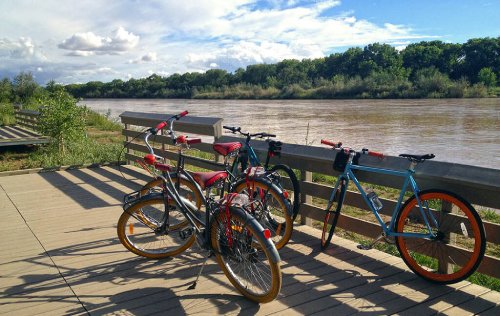 Located just north of the city, you will find The Stables at Tamaya, where you and your partner can enjoy a horse riding experience like no other. The establishment is well-noted for its friendly team of staff who will help you get to grips with your horse of choice. It is also worth noting that many of the horses you will find at The Stables at Tamaya have been rescued. And it makes a date even better as you will be helping to support a fantastic cause while wooing your man or woman with a unique experience.
Don't Break the Bank with These Cheap Date Ideas
Home Cooked Candlelit Dinner for Two
We have already touched upon how expensive paying out for a meal at a lavish restaurant can be, but what is equally as romantic - possibly even more so - is going to the effort of cooking a superb home-cooked meal for two. To really set the mood, why not dim the lights down, decorate your dining area, put some music on in the background, and enjoy your dinner by candlelight? Ask what your date's favorite meal is and make it for him or her and make sure to leave plenty of room for dessert afterward.
The Balloon Fiesta is one of the most popular festivals in Albuquerque, taking place every October along the parkway. It is a truly international event that attracts visitors from all around the world over the week and, with an admission price of around $10, there is serious value for money. As well as seeing the wondrous view of hundreds of hot air balloons in the sky first-hand, you will also be greeted with the irresistible smell of roasting chiles that will get the mouth-watering. If you are looking for something to do with your partner in the fall, you won't go far wrong with this cheap date idea regardless of how long you have seen each other.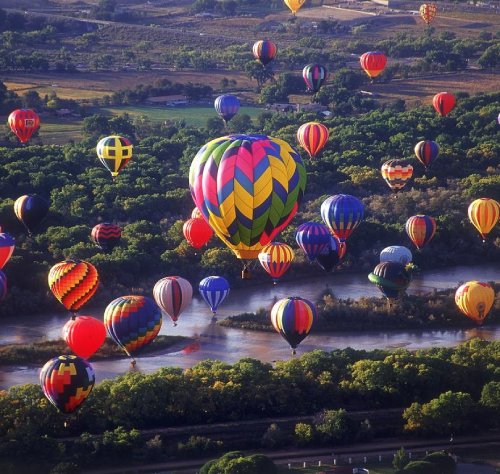 Hop on this open-air trolley tour, provided by ABQ Trolley Co., for this uniquely Albuquerque experience where you will be taken down some of the most famous sights and locations in the local area. What makes this experience so special is that, as the name suggests, you will be spending 90 minutes inside an open-air trolley but don't worry about being too hot or cold, as the luxury cart comes with climate control settings. Whatever the weather, this makes for a fun way to spend a couple of hours and, at only $30, won't break the bank, either.
Our final date idea is a simple picnic amongst the beauty of ABQ BioPark Botanic Garden, where you can settle down anywhere in the 36 acres of greenery. Here, you will find beautiful waterfalls, the Sasebo Japanese Garden, desert conservation, and koi pond, which comes together to make up a truly incredible natural beauty spot. Come here on a cool spring day as the flowers begin to bloom with a picnic basket filled with sandwiches, sweet treats, and refreshing drinks, and you will have the perfect afternoon together.