Try the Finest Date Night Raleigh Ideas

Finding the best romantic partner in real life demands you to be proactive and always keep looking for the right opportunity. Luck plays a big role here, but you can now make things a lot easier by taking your hunt online. With so many dating apps and platforms becoming available to the masses, it's now easier than ever to meet likeminded people whenever you want. You can hope to connect with singles who share your interests and hobbies. As they're also looking for a partner, it's going to be a lot easier to impress them. And the best part is that you can try all means of communication to gain their attention and make them fall in love with you. Thanks to these communication modes and chat rooms, you can also discuss where to go for your first date or how to plan a romantic date in your local area. With so many cool dating spots in Raleigh, you'll never run out of options to arrange a date. Be sure to discuss it with your partner, and you'll spend quality time together.
First Date Ideas
First dates ideas work only when you understand the importance of keeping your partner on board. Don't take the lead and be the only decision-maker in the whole thing. Engage with your partner, which is much easier when you're meeting through an online dating service. A coffee date is usually the safest option here because it lets you be close to each other, maintain eye contact, and talk about anything to build attraction. But, you really don't need to limit yourself to coffee dates anyway, especially when we have lined up some of the very best first date ideas for love birds in Raleigh.
Try the Love of Arts:
If you and your partner are art lovers, you can find so many opportunities in Raleigh to make it a memorable outing. Touring through a museum's exhibits is one of the best ways to celebrate your first date, as you'll have so much time to say a lot of interesting things to your partner. Some of the coolest options include the North Carolina Museum of Natural Sciences, the North Carolina Museum of Art, and the City of Raleigh Museum. You can also plan a visit to the Ann and Jim Goodnight Museum Park, where you can find many public art installations.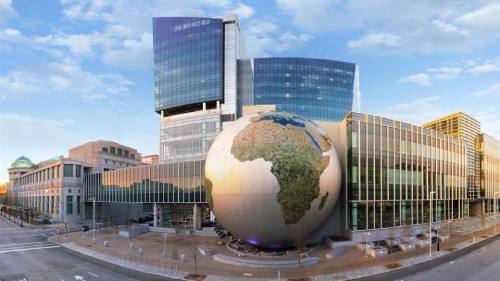 Play Mini Golf:
For golf lovers, there are so many great places to try in this part of the world. Playing putt-putt has a wholesome feel to it, and you can make it work in your favor. It shows your casual side to your partner and gives them the confidence to talk about anything they like. And of course, expect a lot to happen over the course of 18 holes when you're at Adventure Landing.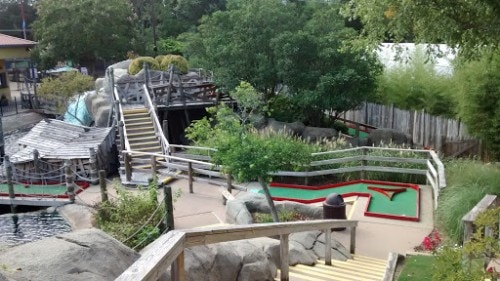 Visit the Bars:
While the atmosphere may feel a bit too loud for your first date, it all depends on what your partner wants or what makes them feel comfortable. Raleigh lets you choose from a long list of bars with unique features. You can visit Level7 or visit the new Residence Inn Raleigh Downtown hotel for sophisticated fun. The Green Light is another excellent choice.
Try Pottery Painting
You don't need to try anything special to connect with your partner on your first date, as it can be as simple as finding pre-made ceramic pieces and simply painting them in your own way. Many places in Raleigh are devoted to pottery painting, and you'll find it surprisingly soothing and creative to do with your partner. Similarly, you can pick one of many "Paint and Sip" places in the area for fun or head to Klaystation, where you can interact with your partner in a nonjudgmental environment.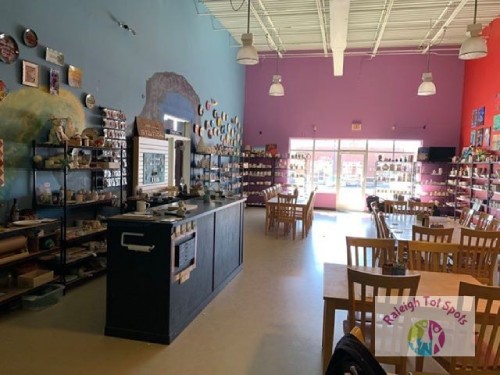 If you're willing to spend some money, it's one of the best first date ideas to watch a professional sports game together. To make it more affordable, though, you can try a minor league game instead. These games are quite laid-back, and the atmosphere is catchy nonetheless. You won't have issues turning to each other and kick-start a conversation.
Fun Date Ideas
Your definition of fun may be different from others, but that's exactly why it matters a lot to connect with your dating partner before finalizing a venue. With online dating, you can easily work on so many fun date ideas and pick something that works great for everyone involved. Here are some cool ideas to consider:
Watch an Outdoor Movie:
The good thing about being in Raleigh is that you can find many parks and community centers showing outdoor movies. You can even find a drive-in theater to have plenty of fun while being close to your partner. You can always catch a movie at the Cary Theater, though, and have fun while having popcorn and a soda. If you're in downtown Raleigh, the Wells Fargo IMAX Theater is just another incredibly interesting choice to watch a romantic flick on a 3D-capable giant screen.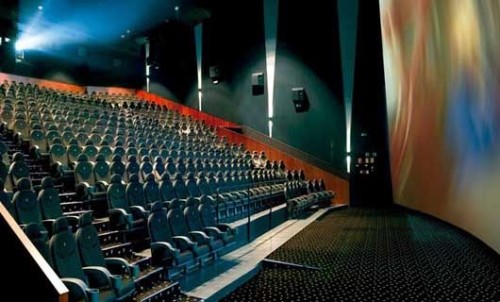 Attend a Cooking Class:
There's something exciting about making food with your loved ones, and taking a cooking class will help you live those romantic moments with your dating partner. When you learn something, the feeling is great, thanks to the release of dopamine and other feel-good hormones. You can pick "Whisk" for a perfect cooking class.
Hike Together:
It gets a lot more fun to take on the outdoors with your dating partner around. So many exciting hiking trails are there in Raleigh to keep you on your toes. You'll be able to watch beautiful sites and get a chance to be close to your partner when they feel a bit afraid of stepping out of their comfort zone. Alternatively, you can simply stroll through stunning natural trails in William B Umstead State Park.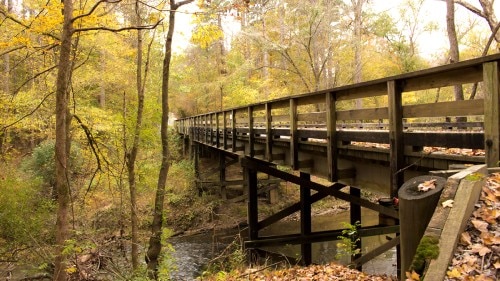 If you love Chinese cuisine but haven't tried it in your area, consider doing it with your partner. Trying a new cuisine has something special about it, and with your partner around, you'll find it easier to try something you've always been a bit apprehensive to eat. So many nice restaurants are available in Raleigh to help you try this date idea, and Herons is one of the best with its delectable menu items and fresh ingredients.
Try Rock Climbing:
If both of you are fitness enthusiasts, there's no way better than rock climbing to establish the bond. You need a lot of teamwork and trust to succeed at rock climbing, and both these elements will also help you have successful relationships. The release of those endorphins will also make you feel better after the activity. A great idea is to hit the Triangle Rock Club in North Raleigh to enjoy climbing. There, you can find as many as 40 lanes of lead and top-rope climbing along with a world-class bouldering terrain, which spans over 7,000 square feet. That 30ft free-standing wall will look intimidating at first, but you can certainly conquer it with the help and support of your partner.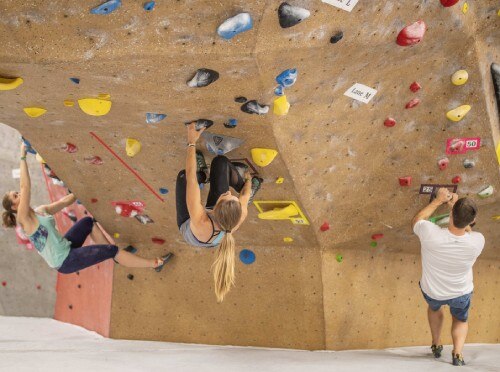 Romantic Date Ideas
You can try different romantic date ideas, but the best ones are those that click with your partner. A great thing to do is to ask your dating partner about their dream date. Ask casually and then surprise them with what they love. If you're still open to suggestions, here are a few exciting ideas to consider.
Have a Dinner Date:
Going on a progressive dinner date will always work because you get a lot of time to let your inner romantic come out and impress your partner. The idea of a progressive dinner date works because you'll be hitting different places for different parts of the meal. You can start with an appetizer, visit another spot for dinner, and finally go to a different place for desserts. The whole idea works great if you plan your date properly. A great place to catch some nice food is the Second Empire Restaurant and Tavern, where you can choose from a large selection of cuisine while appreciating an atmosphere of classical history. After your dinner, don't forget to visit the North Carolina State Capitol for a romantic stroll.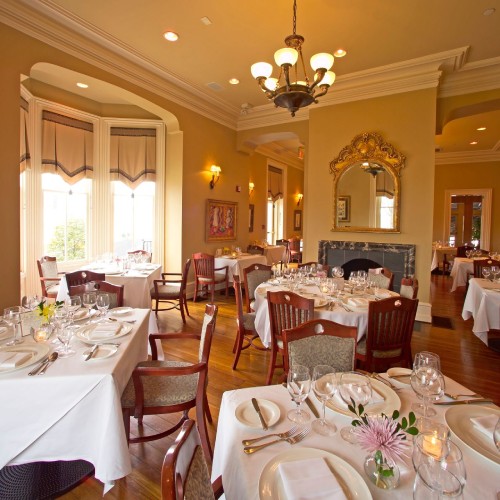 Watch the Sunset:
Watching the sunset has always worked to bring lovers close to each other, and the same will happen if you pick a good spot to appreciate the setting sun in Raleigh Lake Johnson Park. is a nice choice where you can witness the beauty of a sunset while holding hands. Other interesting places to watch the setting sun are Dorothea Dix Park and Falls Lake State Recreational Area.
Try Wine Tasting:
It won't cost you much, and you'll be able to spend time doing what your partner loves. You can swing by Bond Brothers Beer Company if you prefer beer. It's great to get a chance to sample more than 14 beers on tap. Don't forget to split a pie at a pizza place after some wine tasting expedition. Pizzeria Faulisi will serve you well.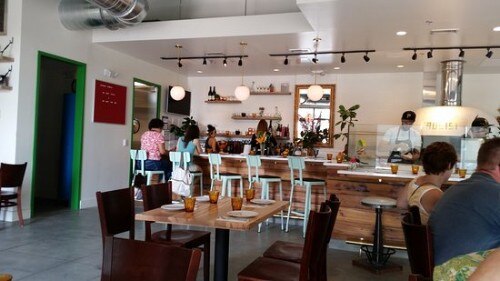 Explore the Amusement Park:
Getting a good laugh is a perfect way to get rid of the butterflies and start having a nice conversation going, and a visit to the amusement park will do the trick here. You can find so many places where you can entertain yourself while exploring the darkened tunnels of the spook house. Be sure to take your date to experience some luxury after the rollercoaster ride, and that's when you can hit the Umstead Hotel and Spa in Cary.
Cheap Date Ideas
Sometimes, you want to spend more on a date night to signal a big commitment, but it's not always necessary, especially when it's not your first date, and you're emotionally attached to your partner. Here are some cheap date ideas to provide you with endless fun without leaving a hole in your wallet.
Attend an Outdoor Concert:
Depending on the venue and artists, it won't cost you much, and you can go online to find cheap tickets as well. You can also witness live performance at one of many art centers in the area, such as the Duke Energy Center for the Performing Arts.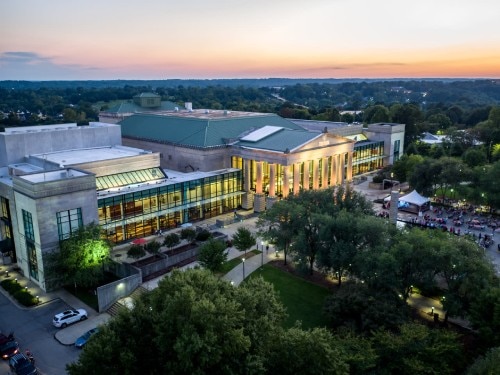 Try Backyard Karaoke:
It's not going to cost you much to sing backyard karaoke using your own microphone, but it will be a lot of fun for sure. Let your inner pop star come out while your partner is appreciating and supporting you throughout the act.
Enjoy a Water Balloon Fight:
You might have played with water balloons when you were a child, but you can try the same with your dating partner at home. Taking off those soaked clothes will also work in your favor.
Don't Rule Out Picnics:
When in Raleigh, you can always find many places for great picnics. Raleigh Rose Garden, for instance, is an outstanding place to witness stunning roses with your partner. Raleigh's Pullen Park and Court of Carolina are other lovely options.
Enjoy the Great Outdoors:
There are many interesting spots to be with your partner and experience the calm. Black Creek Greenways and White Oak Creek are some excellent choices, along with Neuse River Greenway Trail that stretches to the Wake County line.
Overall, you can find hundreds of cool date ideas, but what makes them work depends on what you and your partner like. Be sure to discuss it all with your dating partner to ensure you plan the evening in the best way possible.