Find Where to Meet Singles in New Orleans, Louisiana

Here, we have listed some of the best spots in the New Orleans area where you can meet other single men and women looking for a partner. Our casual dating website's goal is to help people like you find someone you can fall in love with, whether that be in any of the chat rooms on our platform or in any of the popular singles bars in town. Altogether, you will find 20 of the best places to meet other singles, whether you prefer to try your luck buying a drink at the bar, striking up a conversation at a festival, or impressing with your moves on the dancefloor.
The Best New Orleans Singles Bars
With cocktails and live music, the 21st Amendment Bar at La Louisiana is themed on the 1920s prohibition era and offers a peek back in time for all those who visit. There is a lot of fun here and, with a laid-back atmosphere inside the bar, this makes for the ideal spot to get acquainted with a lovely lady or handsome man who takes your fancy. You'll soon see why this is regarded as one of the best singles bars in New Orleans, so why not swing by if you haven't done so already?
This is one of the more amazing spots on our list of places to meet singles, and the staff at Bar Tonique wouldn't have it any other way. They pride themselves on offering one of a kind services to all those that visit them, with visitors able to pick from a menu of eclectic drinks which include beers, wines, and cocktails made from house-made ingredients. Specials are run every night of the week, so whatever day you can take the time to go, you will be warmly greeted by the team, as well as having the opportunity to meet other like-minded singles like you.
Opened in 2006, The Rusty Nail quickly earned itself the reputation as one of the best bars in town due to its vast array of offers. As well as delicious cocktails and Scotch whisky, numerous events are also put on at the venue, where punters can come and let their hair down and socialize with one another. If you are the type that finds it difficult striking up a conversation with a stranger, then worry not, because this is a great singles bar where you can make friends easily.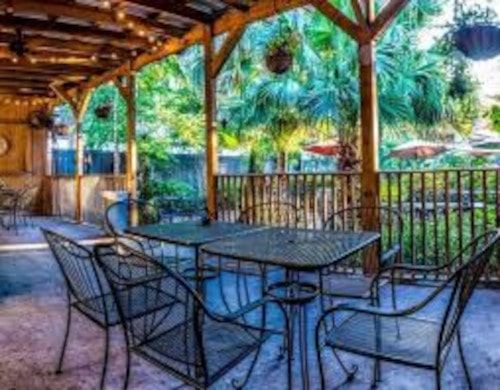 The Erin Rose is a beautiful casual meeting place found in the French Quarter of New Orleans, which is perfect for both singles looking to meet a man or woman or indeed a couple looking for a great place to enjoy a drink or two. You might have guessed by the name that this bar has an Irish theme, so you know that there is going to be great craic and friends you just haven't met yet waiting for you at this establishment, so you are guaranteed a good time.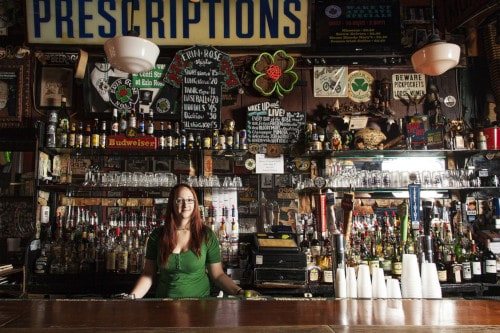 Best Clubs to Meet Singles in New Orleans
Masquerade Nightclub
Located inside a casino, the Masquerade Nightclub makes for the perfect club for anyone who is feeling especially lucky on any given night. Live DJ sets, a dancefloor, and, of course, drinks that keep on coming all make for the perfect scenario to meet lots of exciting people all on the lookout to meet someone. Throw on your favorite dress or shirt, get your dancing shoes on, and just because you can play a couple of rounds of roulette to get the party started.
Located on Bourbon Street, you will find Razzoo Bar & Patio, which has a reputation for loud and rowdy crowds who love to enjoy the live music put on at the club. With a fantastic three-for-one on drinks offered until 8 pm, you'll be hard-pressed to find a better club for singles in New Orleans, with this spot widely regarded to be the best place to part anywhere in the French Quarter. Whether you are with your friends or riding solo, you are almost certain to be going home happy after a session at the Razzoo, and you just may not be alone.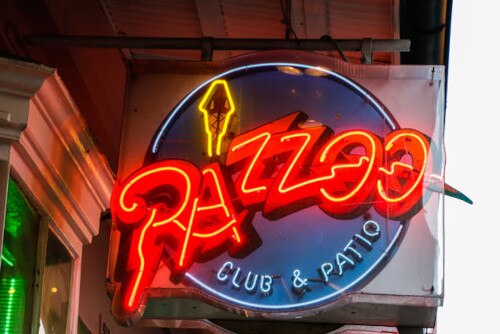 If you much prefer something a little more casual with the 80s feel (this may be of interest to some of the older ladies and gentlemen reading this post), the Techno Club may well be the very thing that you are looking for. Every Friday and Saturday night, numerous artists come together and collaborate for a truly unique experience for fans of the music genre, making for one of the best clubs to meet singles who share a passion for techno music.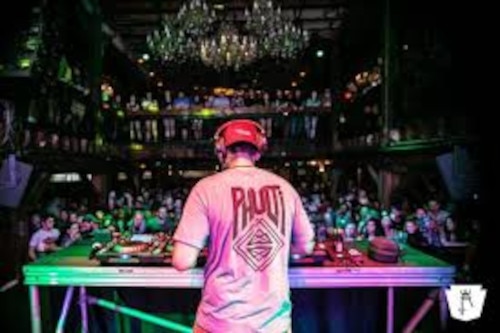 The party never stops at this 24/7 gay club, which features two floors allowing for extra space to keep the fun times going. Bourbon Pub Parade is the place to go for singles of New Orleans' LGBTQ community, having been voted as the number one gay bar in the city. Don't be fooled, however, because everyone is welcome here - after all, love is love - and that means that you could meet anyone inside this frantically fun club with dance music playing around the clock.
Events for Singles in New Orleans
Singles of all persuasions are encouraged to attend Southern Decadence, a six-day LGBTQ celebration that runs through Labor Day weekend and is the biggest gay festival of its kind in New Orleans. The important event takes place at 2 pm on Sunday with a parade running through the French Quarter, and the party runs long into the night, which means that the drinks will certainly be flowing at this annual event. Each year's celebration has its own theme, so keep an eye out for this if you plan on attending as you'd hate to be the odd one out!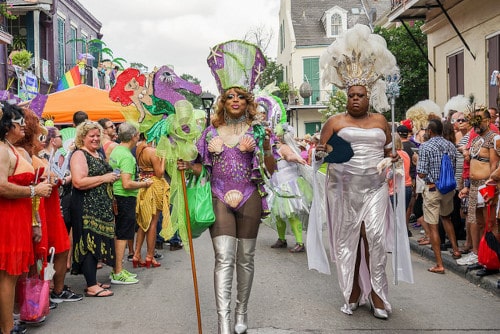 One of the most recognizable franchises in the NFL, the New Orleans Saints play their home fixtures at the Mercedes-Benz Superdome (previously the Louisiana Superdome), which has played host to an array of huge events over the years. If you are a passionate football fan that just couldn't picture yourself settling down with someone that just doesn't understand your passion for gridiron, what better place to come looking for that special someone than at the beating heart of the New Orleans Saints? With plenty of fun events taking place in and around the stadium of match days, you have plenty of opportunities to meet someone.
Celebrated for two weeks with parades every day leading into Shrove Tuesday, Mardi Grass in New Orleans is a simply fun event that everyone can get involved in. While this is recognized as a Christian event, you don't need to necessarily be a regular at the church every Sunday. Hundreds and thousands watch the parades come through the streets of New Orleans, making for a fun atmosphere that encourages residents and visitors alike to come out and socialize with one another.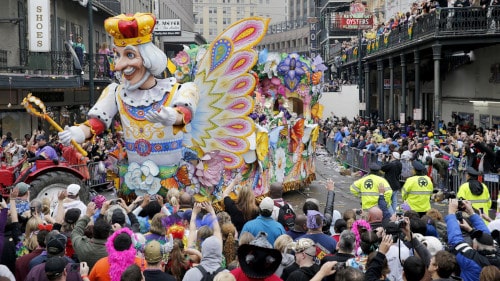 If you are looking for one of the best events for singles in New Orleans, you won't go far wrong by checking out the Jazz & Heritage Festival, often referred to simply as Jazz Fest, is something worth checking out. This annual event, taking place in the spring, is a celebration of the music and culture of New Orleans. The vibrant music and friendly atmosphere make for the ideal scenario to meet a compatible partner who may be single and looking to mingle at this popular event.
Fascinating Tourist Attraction to Meet Local Singles
One of the most popular spots in the New Orleans French Quarter, Bourbon Street is a place that has already been mentioned in this very spot as it is home to an active nightlife. During the day, visitors come to visit the street to take in the sights and the history of Bourbon Street, but it is undoubtedly at night when the place comes alive. Bright lights, loud music, and unique decor running down the street, there is a reason why young singles regard this as their favorite place in town.
Jackson Square
Declared a natural, historic landmark in 1960, Jackson Square is another highly popular tourist attraction in the French Quarter and plays a central role in New Orleans history as this is where the state of Louisiana was declared property of the United States of America in 1803. History aside, Jackson Square is 2.5 acres of natural beauty, which is a popular spot to hold private and public events for such reasons. On a sunny day, there may not be many better places anywhere in the country to mingle with outgoing men and women.
Famous for being the oldest cathedral in North America, St. Louis Cathedral overlooks Jackson Square and is a building synonymous with New Orleans. As one of the most notable tourist spots in the city, the building attracts visitors from far and wide. Events are held regularly at the cathedral, many of which are open to the public, which makes this a great place to meet like-minded singles that share your faith if religion plays a major role in your life.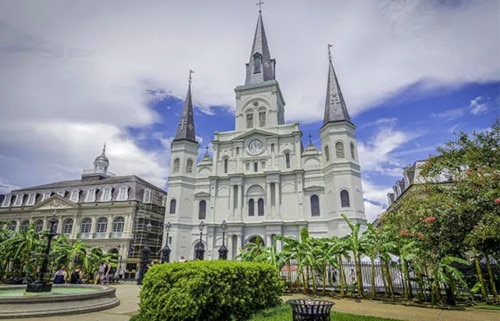 You can find pretty much anything and everything at the Shops of the Colonnade in the French Market District, which also means you can bump into many different and interesting men and women going about their day. Originally founded as a Native American trading post, the market spans six blocks of the French Quarter, so if you are ever in this famous area of New Orleans, you won't be able to miss it.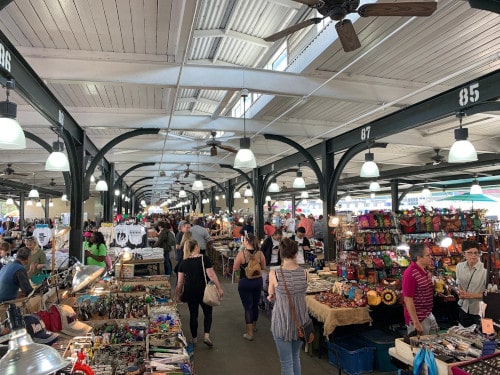 Popular Parks Where Singles Hang Out in New Orleans
Described as one of the most magical and unique places anywhere in New Orleans, City Park is 1300 acres of incredible natural beauty and is 50% larger than the famous Central Park in New York City. This is the 20th most visited urban park in the USA, meaning that you should have no issue with meeting single men and women out and about enjoying the sights. With numerous free events and volunteering opportunities, getting involved in the upkeep of this popular park offers plenty of chances to meet new people daily.
Located next to the Mississipi River, Audubon Park features various recreational sporting facilities such as tennis courts and soccer pitches, amongst others. During the spring and summer months, this is a favorite spot to come and enjoy a picnic, a walk or jog in the park, or just somewhere to come to get away from the hustle and bustle of the busy city.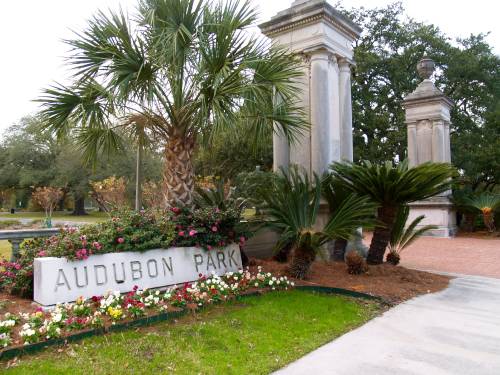 Named after the famous French pirate, Jean Lafitte National Historical Park is a popular park for visitors and residents of New Orleans, where you will find plenty of pieces dating back many years. Here, you will also find the Barataria Preserve, which houses wildlife such as snakes, turtles, and alligators swimming through the water. For those who consider themselves to be true nature lovers and consider their perfect partner to be someone who shares their passion for wildlife, you may want to spend some time in this part of New Orleans.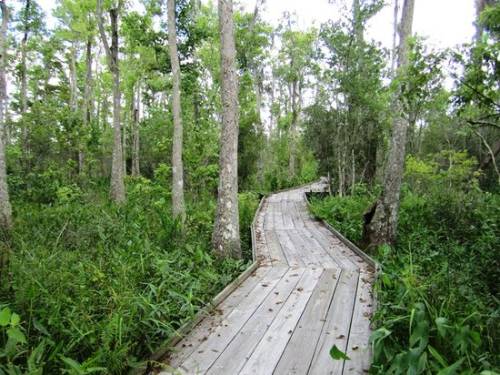 This 31-acre outdoor space is another park that is steeped in history, featuring Congo Square, which is a spot where slaves would meet during the 19th century. Louis Armstrong Park is named after the famous jazz artists, also featuring a statue of the same man inside, and continues to be a favorite amongst those in the black community-based in New Orleans. That, of course, doesn't mean that access is restricted with anyone able to visit the park completely free of charge, with plenty of opportunities to relax and unwind.