Ideal Date Night Ideas in Louisville, Kentucky

Whether you are looking for the best first date, romantic evening, fun afternoons or something cheap and cheerful, you will find it listed somewhere below. We have gone to the effort of listing off the best dating spots in Louisville, Kentucky, saving you the time and effort of scrolling through Google search. From romantic cruises on the river to a completely legal drinking and cycling experience, there is a lot to get excited about when it comes to the pursuit of love. Should you take up our advice on any of these fantastic options, we have faith that your date night will be a successful one.
The Best First Date Ideas in Louisville
Paddleboat along the River
Technically, our first date idea takes you outside of the city where an hour's drive from Louisville, you can rent a paddleboat to take out onto the river. It can make for a romantic afternoon or early evening out, depending on the weather, where you can take the opportunity to connect with the lucky man or woman sharing the boat with you. With a beautiful natural setting, which looks simply amazing if you happen to be out on the river during sunset, this will help any potential spark to light up between the two of you if it is meant to happen.
A hot air balloon ride over the city makes for a romantic first encounter away from busy and potentially noisy locations, allowing for the two of you to get lost in deep conversation as you take in the awe-inspiring sights usually only reserved for the birds. Balloon Odyssey has been piloting rides since 1974, which will see you enjoy roughly an hour's worth of airtime (although you are advised to allow for at least three hours for the complete journey). For two passengers, you will be looking at spending $250 each, so while this certainly isn't for those of whom are dating on a budget; it does make for a great experience.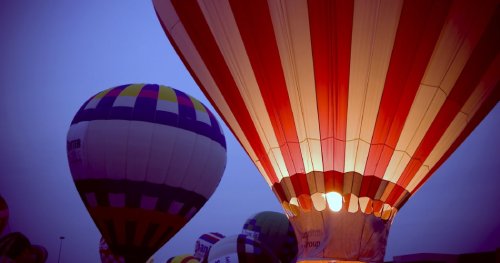 The Champagnery is a classy little spot in Louisville, where you can pick from a menu of sparkling drinks to share. Ideal for an afternoon meet-up or somewhere to head to at the end of a busy night, your partner will simply adore the beautiful setup here. We would recommend leaving your visit for after you enjoyed a meal at any of Louisville's fantastic restaurant's one you have long broken the ice and are ready to enjoy the night together. Expect to have a lot of fun getting to know each other over The Champagnery's choice of drinks and, all going well, and you will one day be back to celebrate future anniversaries.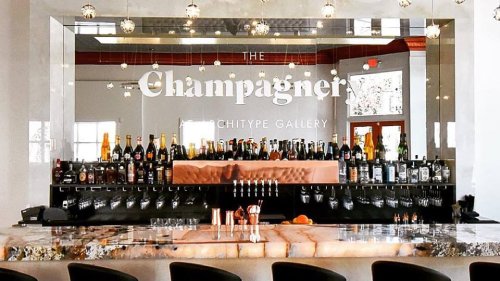 The ultimate fun first date idea for unique and quirky couples looking for something is a little different. The Thirsty Pedaler is one of Louisville's most popular attractions as it is a bar on wheels! Take your seat at the bar and enjoy your drink of choice as you pedal along through the city. If nothing else, this will certainly make for a good time that you should be focusing on when it comes to planning the first date at the end of the day.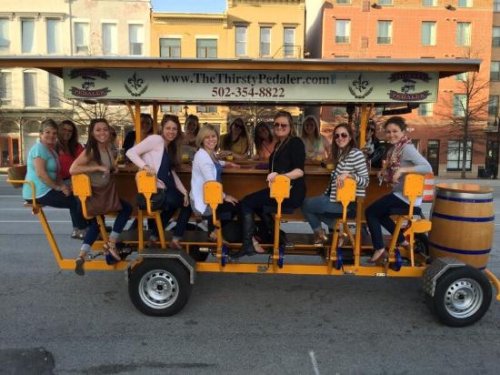 Fun Date Ideas for any Couple
Connect with nature as well as one another under the stars in Bernheim Forest on this nighttime tour. Here, you will take a guided hike through the forest as you learn its history and tales of the local stories relating to the area. Even if you have no direct interest in any of that, this activity does make for a great excuse to get active outside and make the most of a romantic walk underneath the stars with little to no light pollution ruining the view. If the pair of you prefers to be outdoors than cooped up inside, this will make for a good date.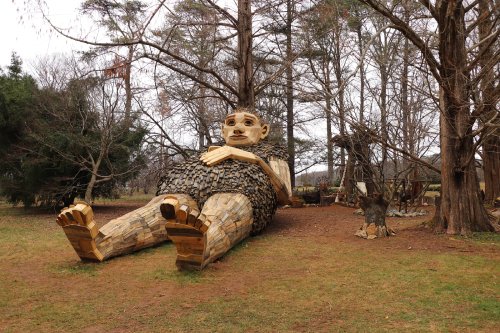 Who doesn't love an Escape Room? The chance to answer riddles, pick up clues and, most importantly, get out before the time runs out is a fun activity for everyone. At Breakout Louisville, you can take on any number of challenges you will find at the venue. You can choose to either play as a team or go head-to-head to see who can get out first. Whatever you decide, we promise that this is a dating idea that you will want to come back to in the future... even if it is for revenge!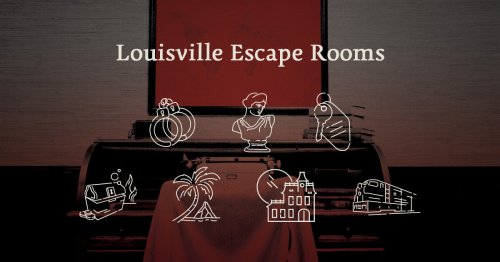 Should you happen to come off second best inside the escape room, or your idea of fun involves something a little quicker, then you may want to head on over to Bluegrass Indoor Karting. Kart racing is a favorite amongst numerous couples that enjoy high-octane fun, as well as the chance to crash into one another legally! After a few practice laps around the circuit, you will be allowed to post recorded lap times, with the winner going away with the spoils.
It is another fun date idea for couples who enjoy being outside to give you plenty of time to connect. At Iroquois Park, you can hike to the top of the hill (and back down again), giving you ample opportunity to enjoy the sunshine and the fantastic views that you will be greeted with at this beauty spot. Additionally, you can pack up a picnic for a well-deserved pit-stop along the way, providing the perfect excuse for the two of you to cozy up together with some food and drink.
Romantic Date Ideas for Lovers of all Ages
There isn't much more romantic than sitting side by side with your lover under the night's sky, whispering sweet nothings to each other without a care in the world. Sadly, if it isn't bad weather that puts pay to the idea of doing such a thing, it is artificial lighting obscuring your view of the stars in the sky. However, you can take matters into your own hands with a visit to the University of Louisville Observatory, where you can sit under a projection of the wonders of the universe.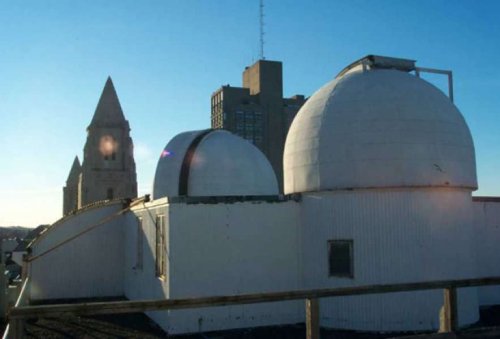 Almost every little girl has pictured themselves being whisked to the ball traveling in a horseback carriage, and who are you not to make that dream come true? Louisville Horse Trams run regular tram rides through Downtown Louisville that will make your date's fantasy a reality. It could be your romantic way of picking her up for her date or your unique way of transporting her from one idea to the next. However you can fit this into your evening, we highly recommend that you do as it will make for your partner's date will never want to forget!
The Belle of Louisville is a steamboat that is owned and operated by the city. This historic ship regularly cruises along the river, and guests can experience some of the finest food and drink and live music on deck. Whatever the time of day you wish to book for - we would opt for the Belle of Louisville's sunset cruise - it will make for one of the most romantic dating ideas you could muster together. Tickets are available for $29.99, so this is one idea that isn't going to break the bank, either, making this an even better idea for your evening of romance.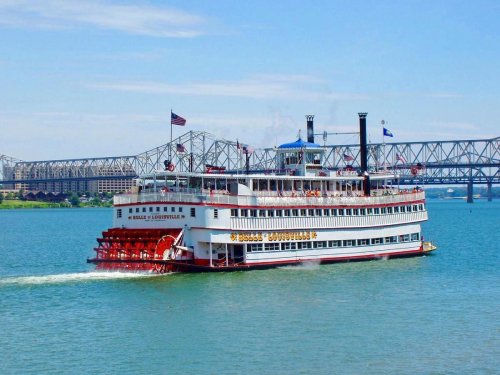 Spa Day for Two
With luxurious hotels aplenty in the Louisville, Kentucky area, you will be spoilt for choice for ideas to pamper your other half. We believe that a spa day for two makes the perfect romantic date idea, with the whole day geared towards making you as calm and relaxed as possible. When you are being catered to in the capable hands of a professional team, whether that be with a soothing massage, a session in the steam room or a dip in the hot tub, you won't be hampered with any of the usual pressures that come with making sure your date is going to plan. That and there is never a bad time for a spa getaway.
Cheap Date Ideas - Proving that Love Is Priceless
If a bottomless bank account isn't something in your possession, then fear not because there are plenty of cheap date ideas that you can call upon to woo your lovely lady or gentleman. Assuming the weather is nice; why not take a walk along the Big Four Pedestrian & Bicycle Bridge? With gorgeous views of the river, the only more attractive thing will be a smile of your half as they hopelessly fall in love with you for taking them out for such a fun day. Money might be able to buy you a lot of things, but happiness comes free.
Next to the bridge held monthly, you can find the 91.9 WFPK Waterfront Wednesday event, where you can enjoy a host of live music next to the river. It is a completely free event which opens up at 5 pm, and it is certainly worth arriving early with happy hour at the bar taking place between 5-6 pm where you can grab half-price drinks. The festivities usually begin around 6 pm, giving you and your partner ample time to get a couple of drinks and perhaps a bite to eat before enjoying an evening of live music by the river.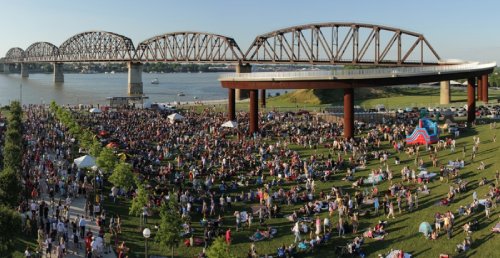 Cumberland Falls State Resort Park is the place to come if you enjoy taking in some of the world's natural wonders. Here, you can hang out by the waterfalls and grab some food and drink at the Riverview Restaurant. At Cumberland Falls, you and your date can also go hiking, rafting on the river, and even go horseback riding, giving you plenty of fun and unique activities to make a real day of it. If you would rather spread the fun over a weekend, you can book a campsite or a lodge at the park.
Cooking a Home Cooked Meal
If you aren't able to stretch the budget to accommodate a slap-up meal at a Michelin-starred restaurant in Louisville, the next best thing is undoubtedly serving a home-cooked meal cooked by you. Taking the time to cook for your date says a lot about you and, if you are successful in creating a dish that wouldn't look out of place on a menu in any of the establishments you might find Downtown, you will be earning some serious brownie points. All we dream of finding someone who can satisfy our tastes. And everyone knows the quickest way to anyone's heart is through the stomach.