The Finest Date Night Kansas City Ideas

Whether it's your first date or you've already enjoyed a few in the past, deciding on where to go next would always haunt you. It's especially more difficult when you talk about first dates because you don't want anything to go wrong. The best thing is always to work with your partner and ask them for their input to decide where to go on date night. Using online dating sites and their live chat rooms will always go a long way in giving you a better idea about having a great date night in Kansas City. You can ask other participants for some suggestions, and experienced members can also guide you to find some hidden gems and dating spots in Kansas City to turn your night into a memorable outing.
First Date Ideas in Kansas City
Great thing about dating sites and apps is that you may already know each other quite a bit and that knowledge really helps select the right place for your special date. However, you have to understand that first dates are eventually about getting to know each other even better. You need to be in a cozy atmosphere while trying to break the ice and understand what your partner really likes. Here are some great options to consider for arranging your first date in Kansas City.
Enjoy a Wine Tasting Expedition:
It's a great option for your first date, especially if you know your partner likes the finer things in life. The Wine Walk on Delaware will do the trick for you to join many other wine enthusiasts interested in a curated seasonal wine tasting experience. As the event continues from 5 to 8, you're going to have enough time to catch a late dinner if you like being with your newfound romantic partner.
Eat BBQ:
It's yet another interesting first date idea for those in Kansas City because it's quite likely that your partner also loves eating ribs. Just don't judge them while eating and never feel shy on the sides. For a great experience, you might want to arrange your date at Joe's Kansas City Bar-B-Que.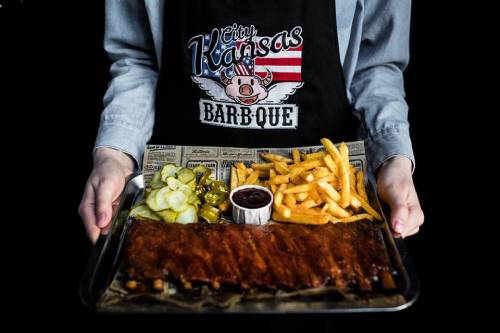 Enjoy Baseball:
It serves as a good date idea because you can still enjoy the game even if you're halfway paying attention. A great idea would be to visit Kauffman Stadium, where you can enjoy the company of your partner and have plenty of ideas to break the ice while sipping a cheap domestic draft and munching on your favorite hotdog generously doused in mustard.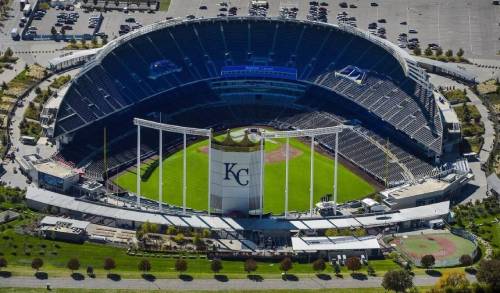 Watch a Romantic Movie:
While you'd definitely want to say a lot to your date, it's natural to feel a bit shy during your first meeting. That's why watching a movie would be a great idea for film buffs, and Alamo Drafthouse serves as a perfect spot for sure. There, you can grab a bite at the theater's in-house restaurant and pick from a mix of current blockbusters and cult classics.
Feed Your Artistic Side:
You can choose free art galleries to spend your evening with your romantic partner. Some free art galleries include the Nelson-Atkins Museum of Art, the Nerman Art Gallery, and the Museum of Modern Art. Consider painting pottery with your partner to celebrate your first meeting. You can check online listings for Pain Your Own Pottery listings. Local museums are either free or quite cheap, so your first date won't cost much, especially if you go for the All-Electric House or visit historic sites, such as Wornall House, Vaile Mansion, Truman Home, or Bingham-Waggoner Estate.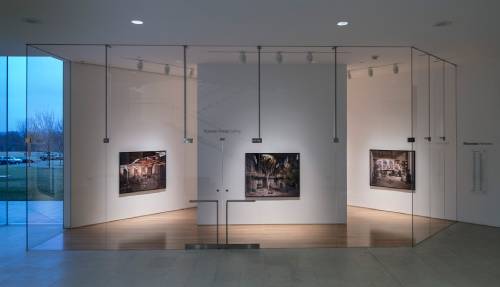 Fun Date Ideas in Kansas City
When you've faced the awkward moments of your first date, you'll get comfortable and may even desire more intimate time with your partner. Thankfully, you can find more than enough opportunities to enjoy fun dates in Kansas City. Here are a few options to consider:
Enjoy Some Live Music:
Many bars and clubs are available in Kansas City, and you can expect to have quality time hearing live performances from the best performers. The Green Lady Lounge is a perfect choice for many because this iconic jazz club is always ready to amuse you with live performances.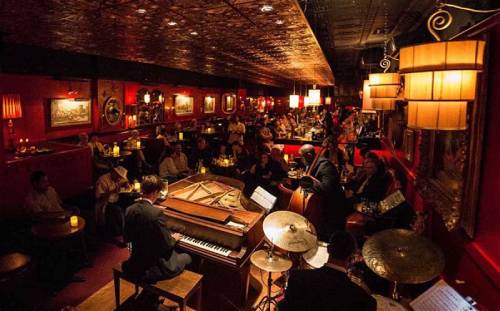 Arrange an Adventurous Outing:
You really don't have to go over the top when your partner likes to try something more adventurous in nature. A cool option would be a visit to Union Station, which draws tourists because it's home to a live theater, Science City, and much more. You'll have fun getting the best Rail Experience in town.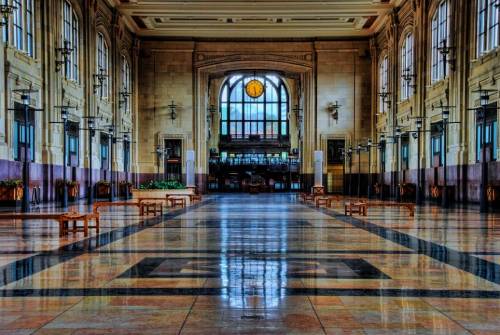 Explore the Area at Your Own Pace:
What could be more romantic than exploring the streets of Kansas City on a bicycle with your partner riding alongside you? It may sound simple, but you'll be amazed when you decide to take the city by the handlebars. Kansas City B-Cycle will help you get started.
Strengthen Your Bond:
You can do it in many ways, but try the way the other lovers are doing by visiting the Old Red Bridge. This gives you the opportunity to lock your love while having fun on the romantic bridge sealed with hundreds of thousands of locks. It's a fun way of showing your romantic partner that your bond is going to be everlasting.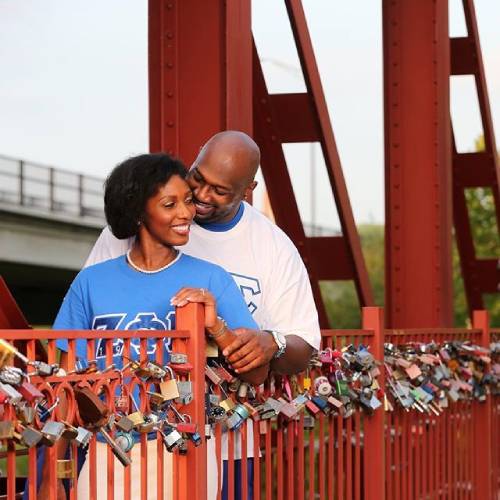 Other than these fun date ideas, you can try some more as well. For instance, you can turn it into a fun meeting by taking a class together. In Kansas City, you can find classes at Parks, community centers, area colleges, libraries, and even cooking stores. Many of them won't cost you at all but give you the chance to be close to your partner. A few good options would be to take hot air balloon flying lessons offered by the Metropolitan Community Colleges, free ethnic cooking classes offered by the Mid-Continent Public Libraries, and cooking classes at Williams-Sonoma. You can learn to pain with your partner, and it will be easier with so many new Paint a Picture shops becoming available across the metro.
Romantic Date Ideas in Kansas City
If you're looking to turn it more of a romantic outing with your partner, Kansas City won't disappoint you at all. Here are some romantic date ideas to make it more interesting and exciting.
Check the Light:
Really, you should, especially at Christmas. The Plaza Lights will take your heart away. You can eat dinner at any restaurant and then head straight to the Plaza for dessert or appetizers. Don't forget to enjoy a movie at the VIP Room if you're ready for a fun splurge. If it's the holiday season, you can also go for the Overland Park Arboretum Luminary Walk or check out First Baptist Church of Raytown to enjoy your date in a cozy atmosphere.
Check Out the Festivals and Fairs:
There are a lot of them in Kansas City, so it doesn't matter if you're planning a romantic date in spring, summer, or in any other month. The Plaza Art Fair is great for a date night, and so is the Ethnic Enrichment Festival. Other options include the Brookside Art Fair and Corporate Woods Jazz Festival, and the Japan Festival, which is held at the Johnson County Community College. During the warmer months, you can have a romantic date while taking part in festivals in parks.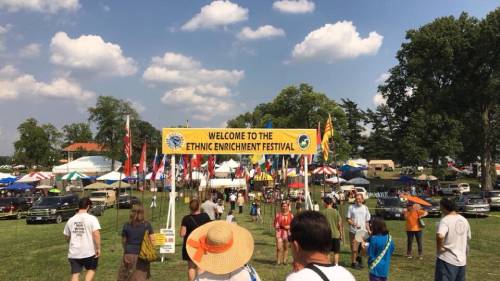 Check Out Free Concerts:
Concerts are fun, but they provide you with a romantic setting to get close to your partner. Of course, it ultimately depends on the artist, but those concerts will still give you a lot to fall in love with your partner. For free concerts, you can try the Legends, the Plaza, Zona Rosa, and Jazz Fest at the Power and Light District. If you get a chance, don't miss the KC Symphony's concerts at Theater in the park on Labor Day.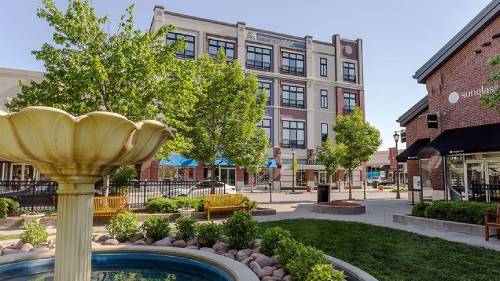 Watch Romantic Flicks:
You can discuss it with your partner over chat and pick the best romantic movie for your date night. For free movies, you can visit the Central Library downtown or the Kemper Art Gallery. There are so many local theaters as well where you can splurge a little and get the best seats along with great food to improve your experience. You can opt for Cinemark Plaza VIP Room, Olathe AMC Forks, and Screens, Standees in Prairie Village, or Alamo Drafthouse Downtown.
While these are some cool romantic date ideas in KC, remember that you can make it more passionate by bringing your emotions to the play. Sometimes, something as simple as taking a hike can beat other romantic getaways. Making a new fun recipe, playing tourist in your own town, or simply trying a new restaurant can all become romantic with little imagination. So, if you appreciate spending time with someone, you're going to find it as romantic as it can get.
Cheap Date Ideas in Kansas City
So, you know you really want to be around your newfound love, but you don't want to splurge at the same time. Don't worry; you don't need to spend a lot of money to spend some quality time with your partner in KC. Here are some options to consider:
Enjoy Stand-UP Comedy:
It won't cost you the earth, but you both will enjoy your time together while laughing at those silly jokes. One great place to witness the best comedy is the Improv Comedy Club. A friendly atmosphere, along with a fantastic dining service, will help you have the perfect date.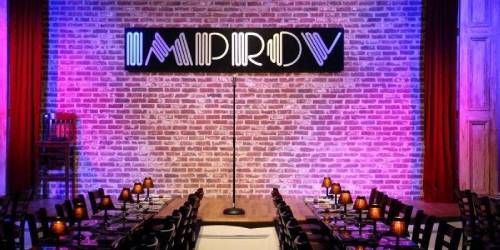 Enjoy Smokehouse Meats:
Really, you can have loads of fun while enjoying BBQ in KC. Char Bar is one outstanding option, as it lets you try some lawn games after sipping on some great beer. It might not be very cheap, but it's going to be well worth the money it charges.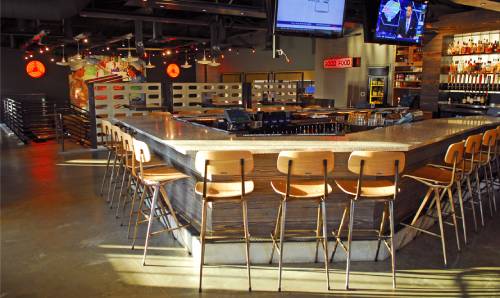 Take a Walk in the Park:
What could be less expensive than this? But, make no mistake about its effects, as your partner is going to love you a bit more after the stroll. Loose Park should be your date spot because both of you will admire everything in this beautiful urban park. Don't forget to stop by Rose Garden, where you can enjoy the picture-perfect experience.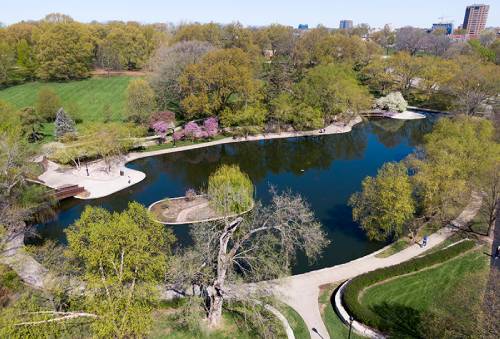 Go for Bike Ride:
Pick a scenic place and explore it on your bike with your partner. The Overland Park Arboretum won't cost you anything. In contrast, Ironwoods Park, Waterfall Park in Independence, Burr Oak Woods Nature Center, and Ernie Miller Nature Center Trails are other cool options to consider.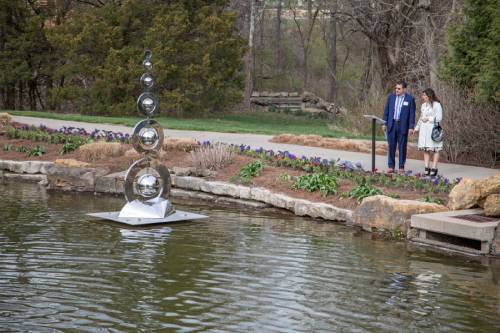 Again, the time you spend online to get to know your dating partner will help you arrange a fun date and that too, without having to spend a lot of money. You can try ice skating, rock wall climbing, paintball, skating, or bowling. Alternatively, you can buy cheap tickets online and go to your favorite game with your partner.
Overall, there are so many ways to turn your date night into a romantic, fun, and memorable experience. Depending on the money you want to spend, you can again plan a date accordingly. Just be sure to join the best dating site to share your thoughts with your partner to avoid any unwanted surprises on the date night.